How to Divvy Up Wedding Planning Duties According to Your Interests
Four smart steps that'll help you both keep your sanity (really).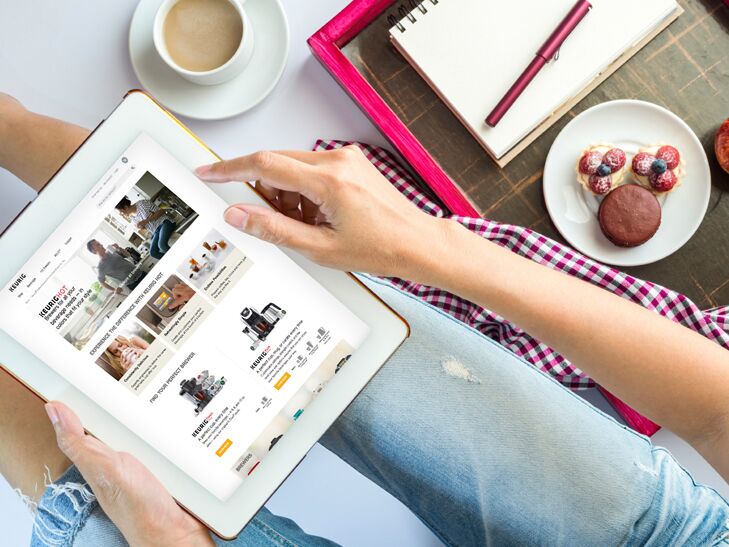 iStock
Here at The Knot, we're realists. We know that while the idea of making every single decision as a couple is certainly romantic, it's not exactly realistic. My husband and I planned our St. Louis nuptials from New York City while also balancing demanding careers, so there was no choice but to divide and conquer. And besides, my husband was very specific about our bar offerings, while I cared more that our invites spoke to our overall theme, so the duties practically assigned themselves. Here are my four suggestions for splitting up the duties fairly, while making sure the ceremony, reception and surrounding events are truly yours, mine and ours.
1. Make a List (Yes, Another One)
If there's one universal truth about weddings, it's this: Making lists will keep you sane, even if you're not exactly a type A personality. That said, now's the time for you two to sit down, go through The Knot checklist together, and make a quick list of every wedding-related to-do at least one of you really cares about. Do you feel strongly about the invitation design? Does your fiancé insist on choosing the band? So you both want to weigh in on the cake and catering? Jot all of those tasks down.
2. Decide What You Can Let Go
There are bound to be a few elements that you both are okay with skipping altogether, whether that's traditional favors (we instead made a donation to a charity that's very meaningful to us) or even a grand three-tier cake. This is a part of the planning process many couples don't consider, but the "must-dos" you decide to omit can paint just as vivid a picture of you as a unique couple with individual tastes as those you do opt to include.
3. Divide and Conquer
Now go back to your priority list and divide up those tasks into three columns—"yours," "mine" and "ours." Determine which items you know you'll really want to tackle as a team, like the venue tours and the food sampling. Then split up the rest, taking the ones you each feel more passionately about and then dividing the remainder between you. Now, you're each personally on the hook for researching those tasks. Of course, you'll want to run the final contenders by your partner to get his or her blessing before you book, so there aren't any major surprises come the wedding day. (It's never a good idea to make decisions solo, unless you have the most laid-back fiancé in the world. In that case, kudos to you!)
4. Outsource the Rest
Finally, make one last list—this time of the things neither of you is all that invested in but that you can't really get away with skipping (say, setting up the wedding website or putting together welcome bags). See if you can delegate some of those to-dos to a member of the bridal party or a close relative. And by delegate, we mean ask super nicely, and then thank them profusely for their generosity, pledge your undying loyalty and friendship and giving them a really nice gift. Keep in mind, if you don't get any takers, you'll either have to: 1. Divvy these up between yourselves, or 2. brave them together over a bottle of wine and/or a delicious take-out meal. We say take door #2. It'll make the work go by faster—and give you even more bonding time together. And that's ultimately a win-win.