Who Should Hold Our Wedding Rings Before The Ceremony?
by The Knot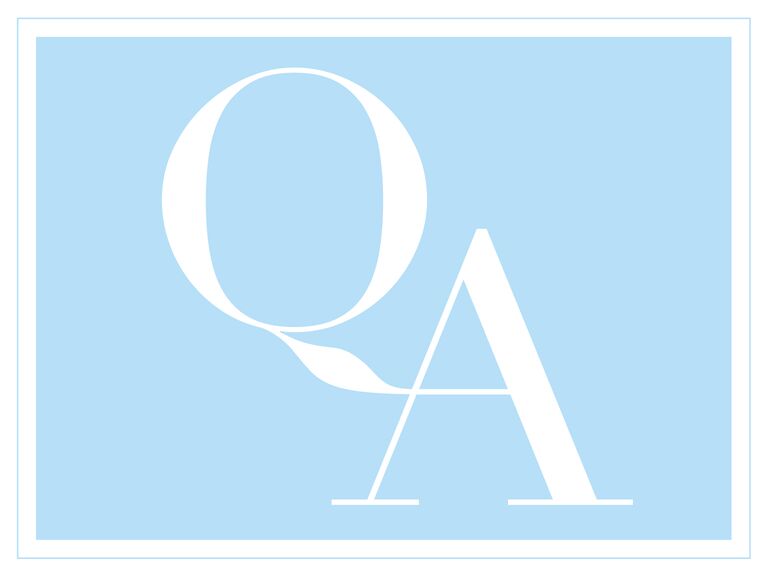 Q:
My wedding is a couple of months away, but my fiance and I are having a problem deciding who to give our wedding rings to before the ceremony. He thinks we're supposed to give it to our best man, but I think it should go with the pastor. And at what point should we hand the rings off? My fiance also wants to give the rings away within the next couple of weeks, but I think we should wait until we're closer to the date. Help!
A:
If you're following tradition, then your fiance is right. Traditionally, the best man holds on to the wedding rings before the ceremony and then hands them over to the pastor at the ceremony. One exception is in the case of a ring bearer, but we'd recommend having him carry fake rings.
Of course, if your best man is particularly prone to losing things or you're worried he may not be the most reliable, it's totally okay to give the rings to someone else. We know plenty of couples who have enlisted the help of their maid of honor, mom or even uncle to hold on to the wedding rings before the ceremony. What's most important is that you both agree and trust the person you choose to hold on to your rings for you.
As for when to hand the rings off: Don't hand the wedding rings off too early. There's no reason to have someone else hold on to them months before the wedding day. The morning of or the night before your wedding day is probably better. Ultimately, you know your timeline best so do what works best for you.