Here's the Deal With Dry Weddings
A few things to think about if you're having an alcohol-free wedding.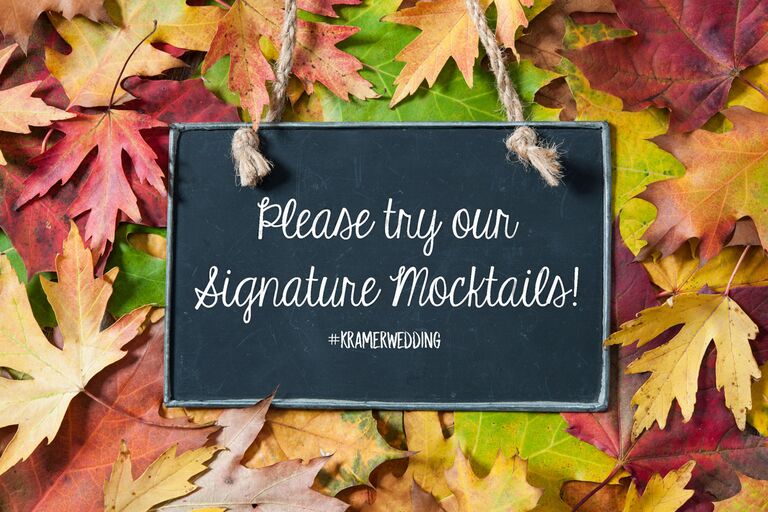 iStock
If you and your fiancé need to consider the possibility of having an alcohol-free wedding, you know too well it can be a complicated discussion. On the other hand, if you've never really had to pause and unpack the various nuances of making this decision, it's easy to think, "Well, that's a no-brainer—never have a dry wedding. That's a terrible idea! Always offer alcohol and those who don't want it simply don't have to have it." In reality, though, it's not always that simple. Your religion may not allow it or you really might not be able to afford it. And alcohol can also be a serious pain point for individuals or within a family or friend dynamic—one that inevitably causes tension and hurt that has no place at a marriage celebration.
If you're in one of those situations where you truly only foresee disaster from serving alcohol at your wedding, it's absolutely your right to nix it. With that in mind, it's also important to consider some tough-love truths. These aren't meant to deter you, but to give you a heads-up while offering a little advice and a few fun alternatives.

Your guests will most likely be disappointed to by the lack of liquor.
They've taken the time to be there on your day, so it's perfectly natural and fair for them to feel entitled to relax with a few cocktails. So if you aren't offering liquor, unfortunately, you might witness a few eyerolls, long-winded sighs or under-the-breath comments. Try your best to ignore it and know that you made your decision based on justified personal preferences. Your guests will survive and hopefully be a little understanding.
It might not be the dance party you always envisioned.
Drinks always loosen people up (even the most reluctant dancers who act like they're from the town in Footloose will get on the dance floor after a drink or two). If you opt for a dry affair, you might have to sacrifice that special dance-floor energy you'd expect at a wedding. And that's totally fine—depending on your personal reasons, this could be a tiny price to pay for a drama-free party. But most people need at least a small bit of liquid courage for motivation, so don't take it personally if things are slow heating up.
You'll need to keep refreshments interesting (and flowing).
In place of a traditional bar consider hiring a fun food station or non-alcoholic drink bar. You still get that bar service dynamic while offering something out-of-the-box, delicious and impressive. Choose from any number of cool food stations, depending on the time and style of your event, like a taco, pizza, crepe, gelato or pancake bar to name a few. As for drinks, try something like a custom milkshake bar, or an infusion station where guests can design their own "mocktails" with different infused waters, fresh juices and exotic flavors. If you're still on the fence about a fully alcohol-free party, you try serving only beer, wine, cider and champagne (or some combination of these) and leave hard liquor aside (this is a great way to save a little money too!). The important thing is not to deprive your guests, so make sure you treat them to something (it's a party afterall) and don't run out of whatever you're offering.
Consider a morning ceremony with a brunch reception.
This is one of our favorite solutions for non-drinkers. Your guests are much less likely to want cocktails at noon and won't be as disappointed to hear you're not having a full bar. Fresh fruit juice, coffee and tea, however, will always be welcome. You can't go wrong with a smoothie or hot chocolate bar. If you're java fans, recreate a cafe counter serving decadent tea, coffee and espresso drinks (chai, vanilla and matcha lattes, anyone?). If you want, ask the wait staff to pour a round champagne or prosecco (mixed with orange juice, or not)—just enough for a festive sip of bubbles during toasts.