This Is the Most Popular Month to Propose Around the World
The most popular month to propose is overwhelmingly common across the world.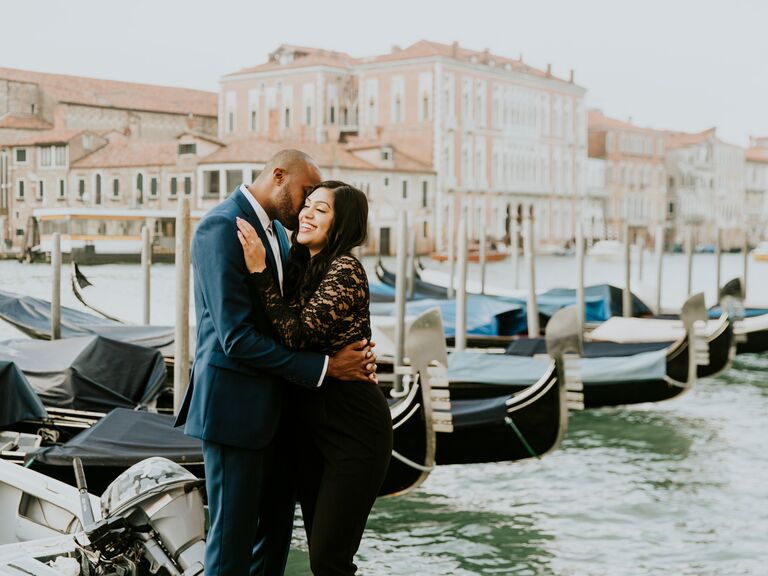 Vito in Venice for Flytographer
It doesn't matter if it's the Northern Hemisphere or the southernmost tip of Chile: Proposal season is international, at least according to The Knot Worldwide's Global Wedding Report. The data, compiled after surveying more than 20,000 couples across 14 different countries (including Argentina, Brazil, Canada, Chile, Colombia, France, India, Italy, Mexico, Peru, Portugal, Spain, United Kingdom, United States), reveals December as overwhelmingly the most popular month to propose worldwide.
The way these engagements unfold and come together, however, vary by region. Here, we highlight the most fascinating findings related to couples' proposals, including their relationship habits prior to marriage.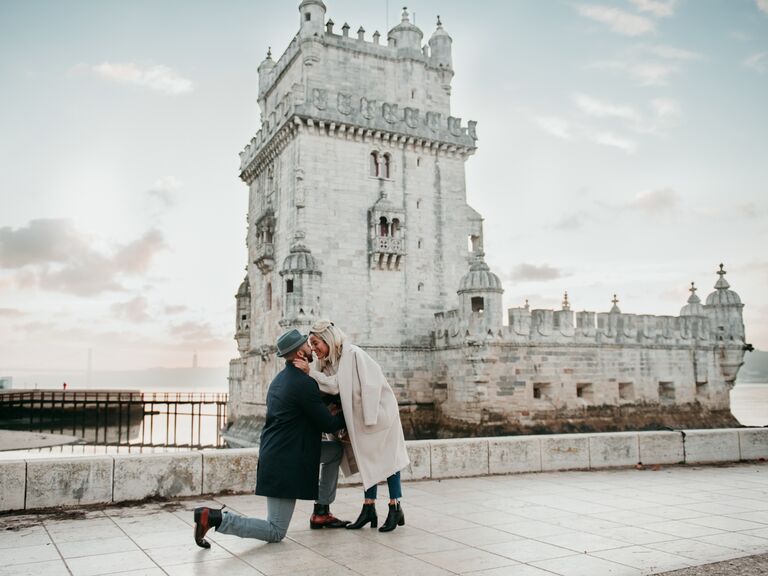 India Is the Only Country to Have Another Most Popular Month to Propose
The only exception to the December data is India, where the most engagements take place during auspicious months like February (20 percent) followed by January (13 percent). The reason for this is that the engagement ceremony, like the wedding time period, is oftentimes hand-selected for a favorable date that is believed to bring couples good luck.
(One other fun fact? India, by far, has the biggest average guest count at weddings too, so wedding season is an exceptionally busy period across the country.)
Nearly 2/3 of U.S. Couples Involve Parents in the Proposal Process
Yes, the holidays overwhelmingly serve as prime time for couples looking to get engaged. In the U.S., 37 percent of engagements happen between the months of November to February, and the new Global Wedding Report data shows that even within that time frame, December is the most popular month to propose.
Specifically, U.S. couples topped the list of having an actual engagement date (whether it be Valentine's Day or a sentimental date honoring the couple's first meeting and more). In preparation for the special moment, the majority of U.S. couples seek the blessing of parents prior to their engagement. The gesture is oftentimes viewed as a sign of respect in American culture, while European couples are more inclined to make the decision themselves without involving family.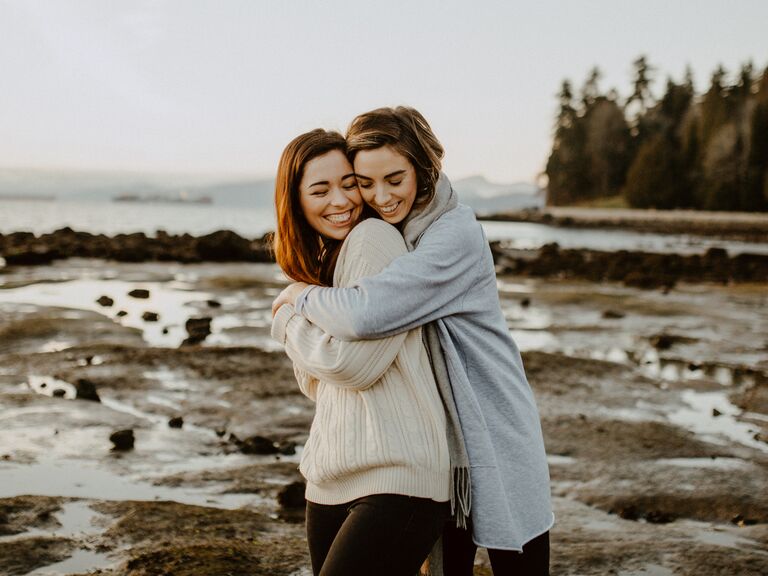 Couples in Mexico Have Engagement "Sponsors"
In Mexico, lovebirds will typically seek out padrinos, who serve as sponsors throughout a couple's engagement process. The padrino is typically a relative or somebody close to the couple, such as a friend who shares a unique relationship with the pair.
It's an honor for those who hold the title, and with that, certain responsibilities accompany the role. This includes shouldering duties like helping pay for wedding costs or partaking in the ceremony itself.
Italian Couples Are the Least Likely to Have an Exact Proposal Date
While U.S. couples are the most likely to have a specific engagement date, to-be-weds in Italy are the least likely to claim a most popular month to propose. In fact, 1 out of every 2 Italian couples say they don't recall a proposal day as much as they simply made a joint decision to get married.
That's amore.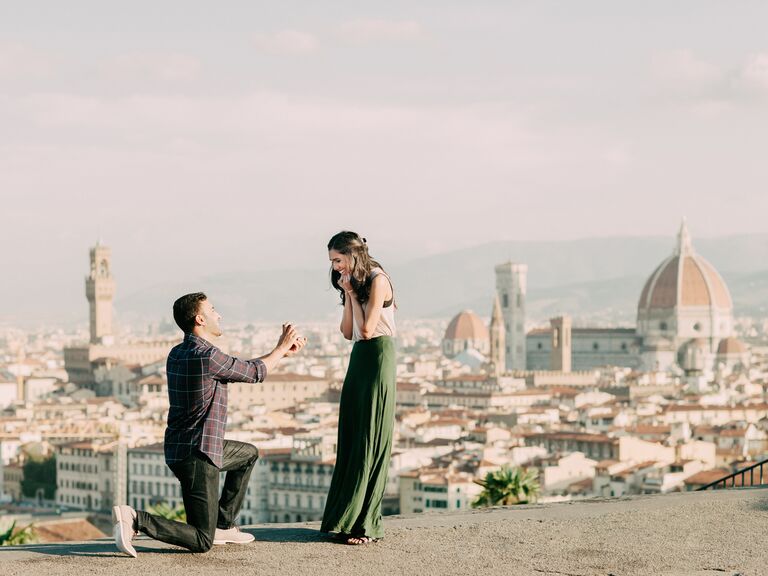 Italian Couples Are Also the Least Likely to Involve Parents in the Engagement Process
While U.S. couples are the most likely to involve parents in the proposal process, the gesture is less common with their European counterparts. The report found that only 8 percent of couples in Italy approached their parents ahead of time to receive their blessing, and the same theme was seen in other surrounding countries like Spain (9 percent), France (14 percent) and Portugal (19 percent).
The biggest jump was seen in the U.K., where 53 percent of British couples seek parental permission ahead of an engagement.
French Couples Are the Most Likely to Cohabitate Before Marriage
About 9 out of 10 (or 93 percent) of French couples live together prior to getting married. While this statistic is formed from a variety of factors, couples around the world—especially in European countries—are opting to wed at an older age.
Couples in Spain, the U.K. and Portugal also choose to live together before marriage with 89 percent, 88 percent and 80 percent of couples in each country, respectively, opting for this relationship and lifestyle choice.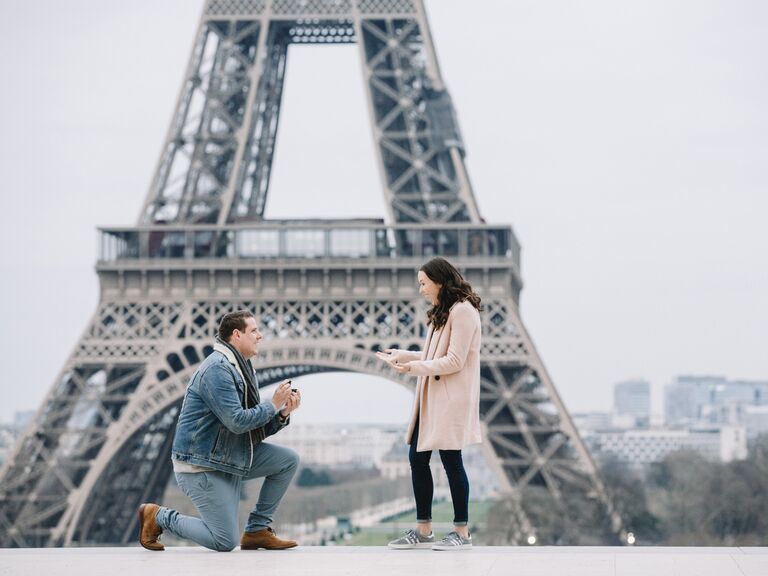 Secure your ideal wedding vision by starting with The Knot's Style Quiz, here.