Jesse Tyler Ferguson and Justin Mikita Just Launched Their First Tie the Knot Wedding Capsule Collection
Get excited! You can shop six brand-new bow tie designs exclusively at The Tie Bar and support marriage equality at the same time.
by Ivy Jacobson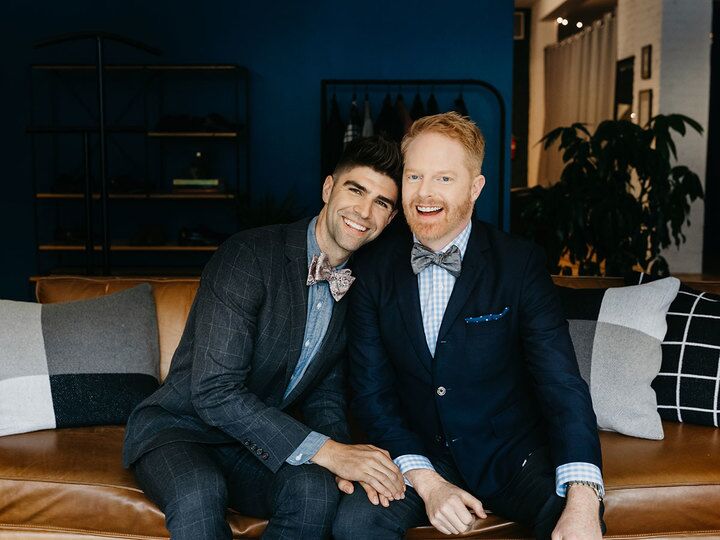 Marriage equality advocates Jesse Tyler Ferguson and husband Justin Mikita have some very exciting, and stylish, news. The couple's nonprofit advocacy organization, Tie the Knot, just rolled out its very first formal wedding collection—just in time for the couple's fourth marriage anniversary. The limited-edition bow ties are aptly inspired by colors and patterns from their own personal nuptials. The six brand-new designs will all be available exclusively at The Tie Bar with $20 of every $25 purchase donated directly to Tie the Knot.
"Tie the Knot was created to stylishly support the fight for marriage equality," Ferguson says. "Now it's more important than ever to protect that equality won nationwide along with the many other freedoms being threatened by our current political landscape. Designing our first formal wedding collection for Tie the Knot felt like the perfect way to honor the charity's five-year anniversary and success to date while continuing to support the ongoing battle for equality and human rights."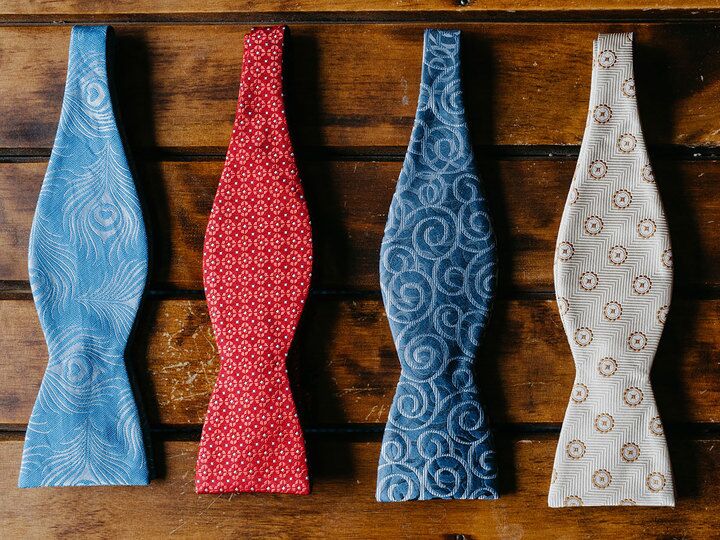 The six different styles ($25 each) round out the perfect capsule wedding collection for the summer season. Get a glimpse into the couple's wedding day with subtle pattern and color nods inspired by some of their wedding details, from linens and florals to lighting and décor. Some of the whimsical patterns (like peacock feathers, sleek blooms and textured medallions) may even inspire your own color palette (think: champagne, blush pink, dusty blue and green).