I Tried Rent the Runway's Wedding Concierge Program and It Seriously Made Wedding Prep So Much Easier
Take your stress level down a notch with Rent the Runway's Wedding Concierge program.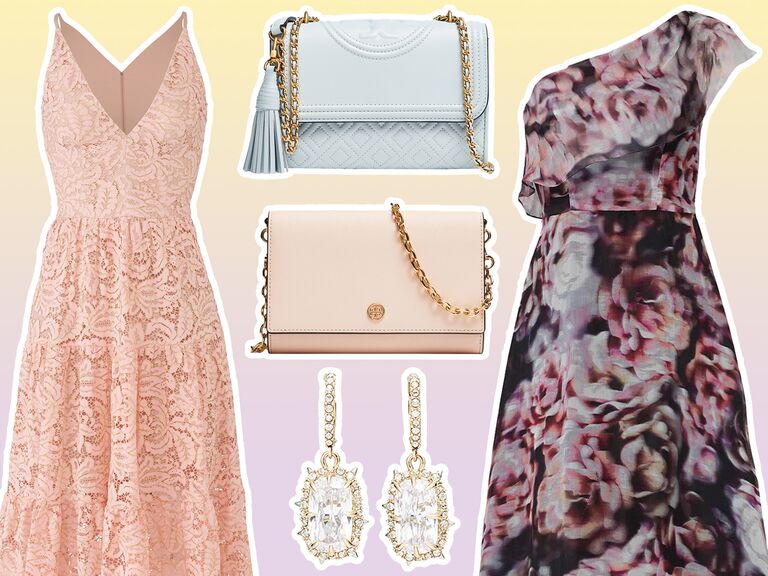 We have included third party products to help you navigate and enjoy life's biggest moments. Purchases made through links on this page may earn us a commission.
I can't remember a wedding I've attended recently where I didn't wear something I rented from Rent the Runway. The rental service is such a lifesaver for formal events and everyday wear. And if you're engaged, get ready to thank your lucky stars that Rent the Runway has a RTR Wedding Concierge program, which launched earlier this year. Perfect for brides-to-be and their bridesmaids, the service includes everything you need for bridesmaid dresses and/or bridal events (basically, every fashion moment for brides and their squad, besides the wedding dress).
If you're having bridesmaids, you can point them toward the Bridesmaid Package that starts at $159 for a four-day bridesmaid dress rental. It includes plenty of perks like styling, an on-call concierge, a complimentary accessory and more. While I didn't have bridesmaids, I definitely wanted to try the Bride Package, since I didn't want to have to think too hard about what to wear to all my wedding events. Plus, with limited time to shop between work, wedding planning and other life responsibilities, going to tons of stores and letting myself be picky just wasn't in the cards. Being able to save time and money on these outfits (that I'd likely only wear once anyway) was incredible, and the process was super easy to navigate.
The Bride Package starts at $200 for two events, and then offers $270 for three events, $340 for four events and $400 for five events, all for four-day rentals. If you need to go past five events, it's $80 per additional rental, and if you want to change any looks to eight-day rentals, you'll pay $49 per event. I chose the three event rental for my engagement party, bachelorette party and rehearsal dinner, and the experience couldn't have been smoother.
To start, I had a personal styling consultation with my amazing on-call concierge and consultant, Victoria, over the phone (but email works too if you don't have the time). She asked me to send over anything I loved on RTR, and other ideas and inspiration in advance if I had them. On the call, we chatted about what I was looking for for my events and a general sense of my style. I told her about a few exact looks I wanted to try, and she told me she'd get right back to me on availabilities. When I got her follow-up email, she supplied a few other recommendations in my RTR account that were spot on if the other looks I wanted weren't available.
As part of the concierge, each one of my three rentals had two backup sizes, and one backup style in one size, plus a complimentary accessory of my choosing. Other perks? Victoria was my on-call concierge—she replied promptly via email every time I had a question (and I had a few!) about moving a date or wanting to change out an accessory. She also quickly let me know if it looked like a dress I wanted wasn't going to get to me from the last renter in time for me to try on, and gave me complimentary backup options in two sizes if so. I also got at-home fittings well before my events, so I could ensure everything fit and looked good together. RTR Partner Perks were also included, which meant discounts from their partners, like The Black Tux and Minted. I was also given a personalized 20 percent discount code for my guests during the wedding weekend (and if 15 or more guests use the code, you get a free month to RTR Unlimited—pretty sweet).
All in all, I really loved the looks I chose for my events, and working with my concierge was a total breeze—and a stress-free bride is the best kind of bride, right? Shop my looks below, and start your Wedding Concierge with Rent the Runway here.
Engagement Party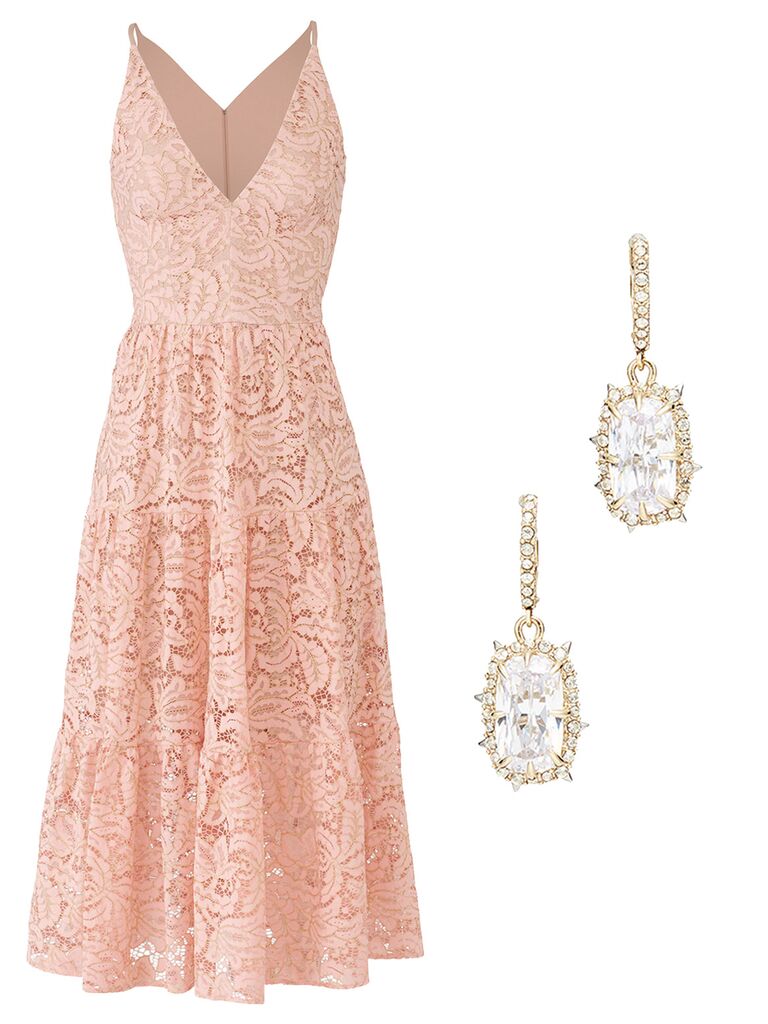 Dress the Population Rose Petal Alicia dress, $30 for a four-day rental, RenttheRunway.com
Alexis Bittar crystal drop earrings, $25 for a four-day rental, RenttheRunway.com
Bachelorette Party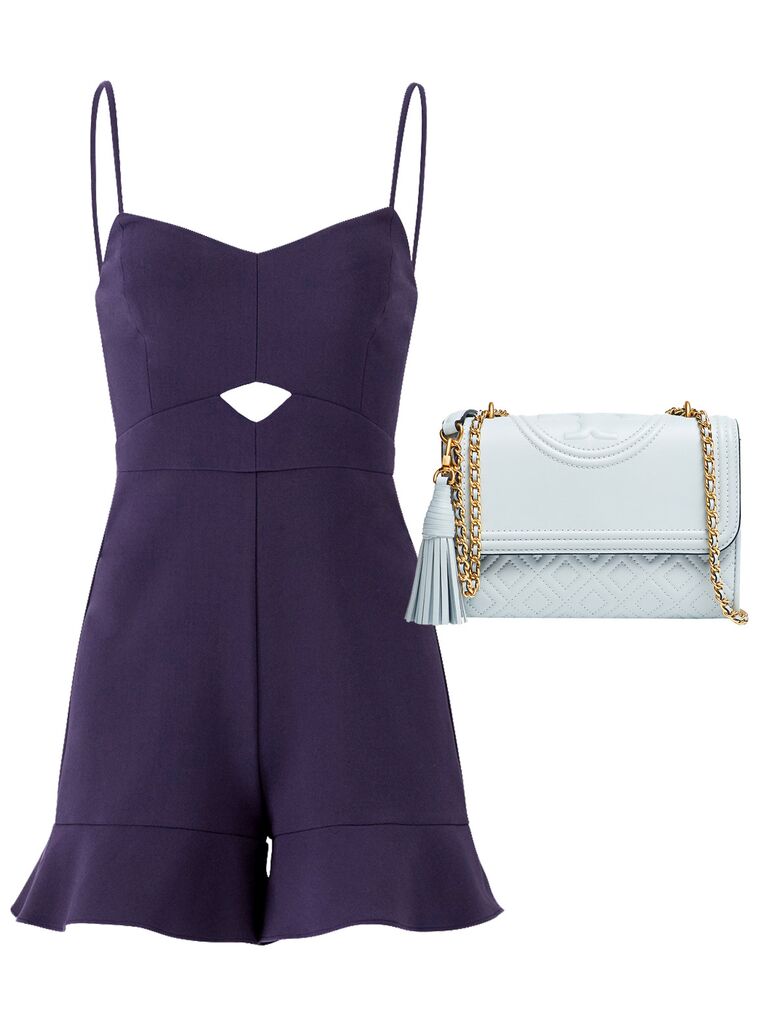 LIKELY Navy Calhoun romper, $30-$45 for a four-day rental, RenttheRunway.com
Tory Burch Accessories Seltzer Fleming small convertible bag, $70 for a four-day rental, RenttheRunway.com
Rehearsal Dinner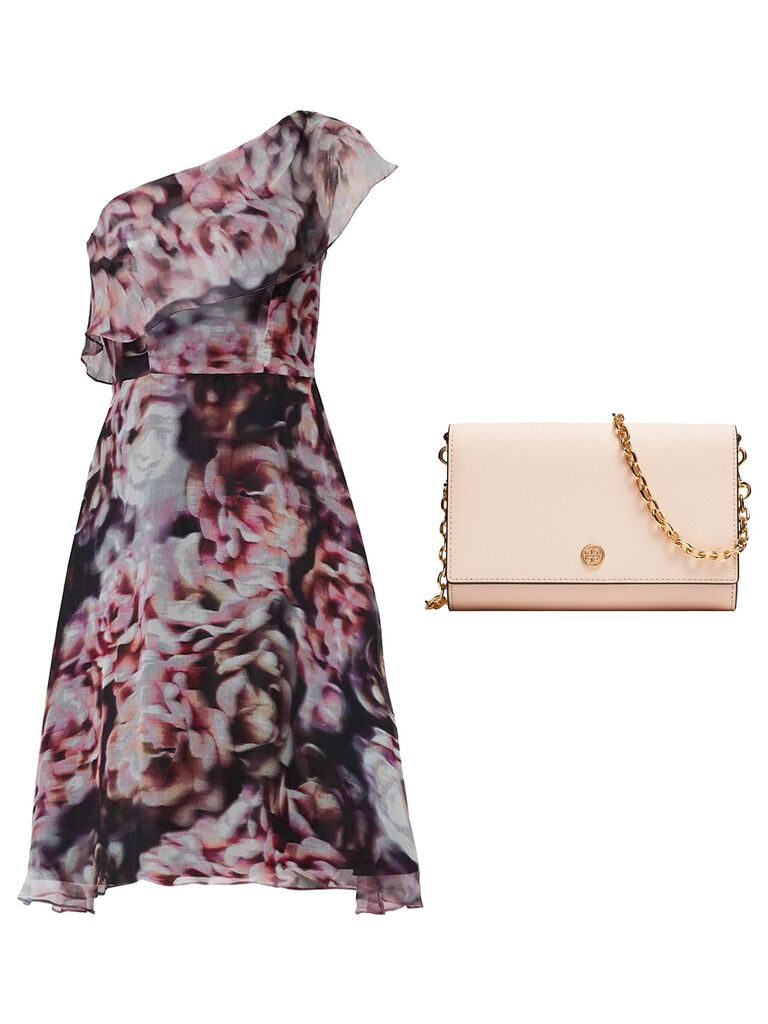 Slate & Willow abstract floral dress, $30-$50 for a four-day rental, RenttheRunway.com
Tory Burch Accessories Robinson chain wallet, $45 for a four-day rental, RenttheRunway.com