5 Ties Perfect for a Spring Wedding (From Real Groomsmen!)
Deck out your bridal party in these fun prints and colors.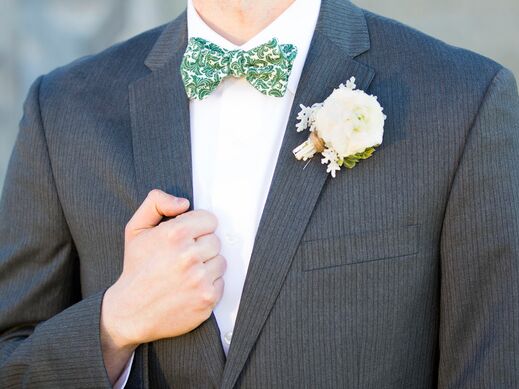 Sheri Holloway Photography
Spring has sprung, and so has the time to infuse your wedding with bright colors and whimsical patterns. An easy way to elevate your groomsmen's classic suits are with accessories, like these Ninja Turtle socks, or the typical wedding staple—a tie. Get some wedding-day inspiration (and welcome the warm months ahead) with these neck accessories, worn by real grooms and groomsmen.
This Cool-Toned Gingham Print Tie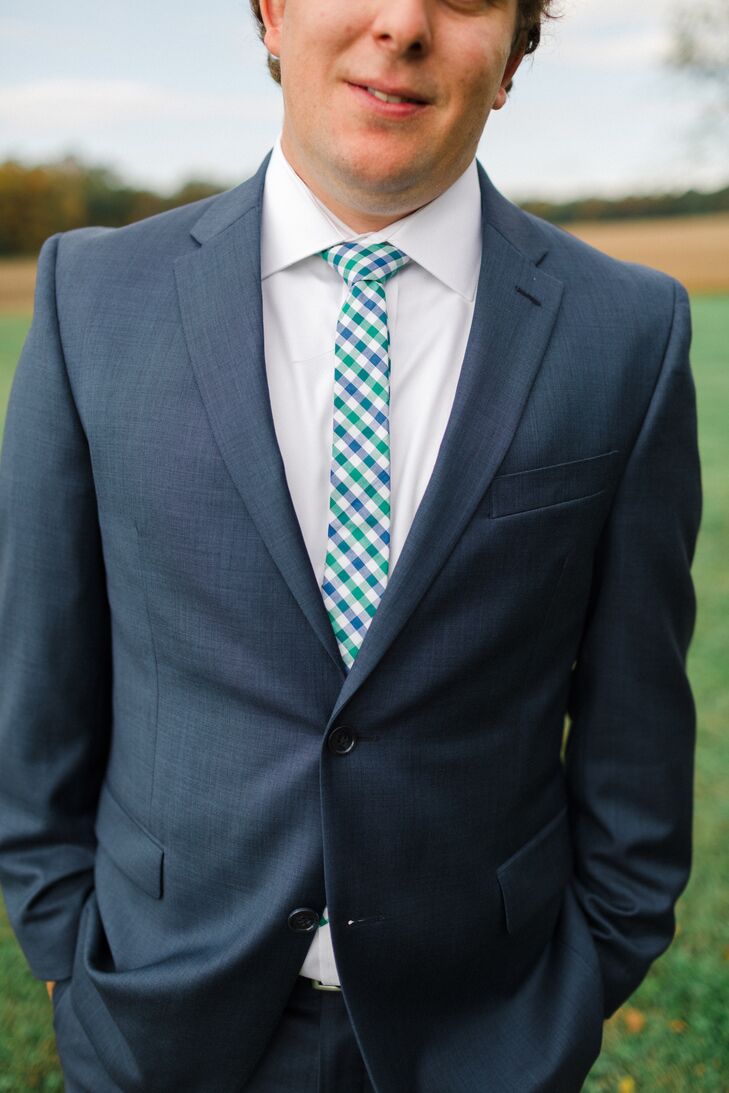 Welcome spring with this blue and green tie—it adds just the right pop of color to a gray suit and white shirt ensemble.
From the album: A Classic, Rustic Wedding at Brittland Manor in Chestertown, Maryland
This Bright Yellow Tie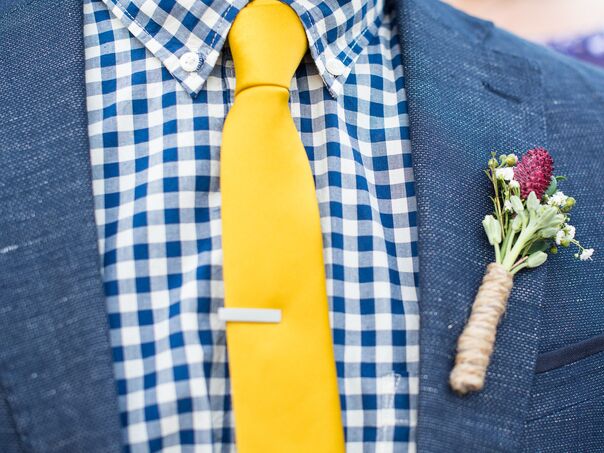 This skinny tie adds a whimsical touch when paired with a classic navy button-down shirt.
From the album: A Bohemian, DIY Wedding at Events at 2640 in Baltimore, Maryland
This Fun Plaid Bow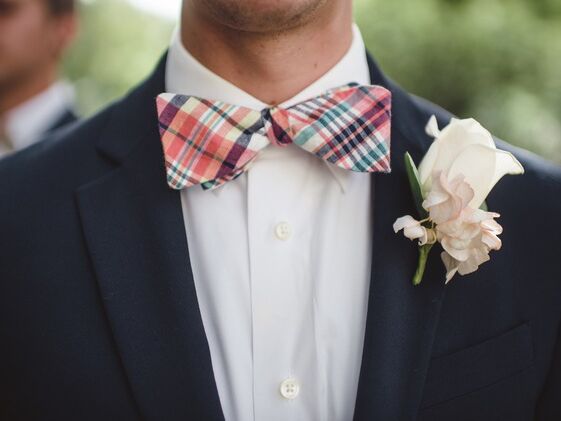 Unleash your preppy side with this multi-colored plaid bow tie.
From the album: A Parisian Circus-Inspired Wedding at Blueberry Hill in Forest Park, Oklahoma
This Paisley Printed Option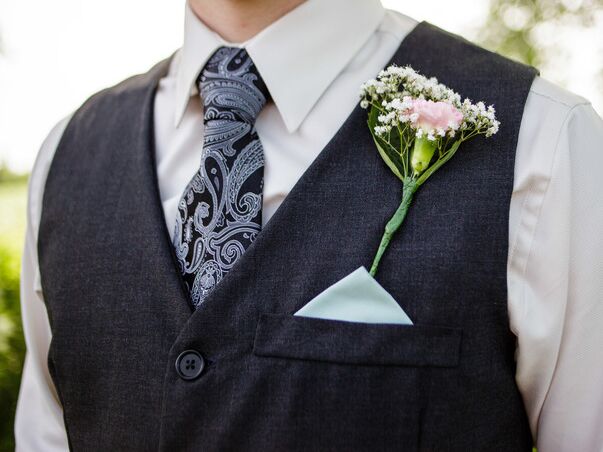 This navy and white paisley tie is the perfect springtime option for those who prefer to steer clear of bright colors.
From the album: A Classic, Romantic Wedding at Golden Glow Ballroom in Saginaw, Michigan
This DIY Patterned Bow Tie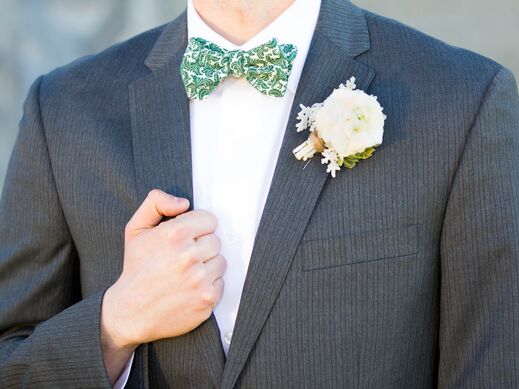 Feeling crafty? Make your own one-of-a-kind neck candy, like this green Baroque-patterned number.
From the album: A Rustic Romantic Wedding at The Loft at Keith Farms in Ash Grove, Missouri