Q&A: Invitations: When to Send Wedding Invitations?
by The Knot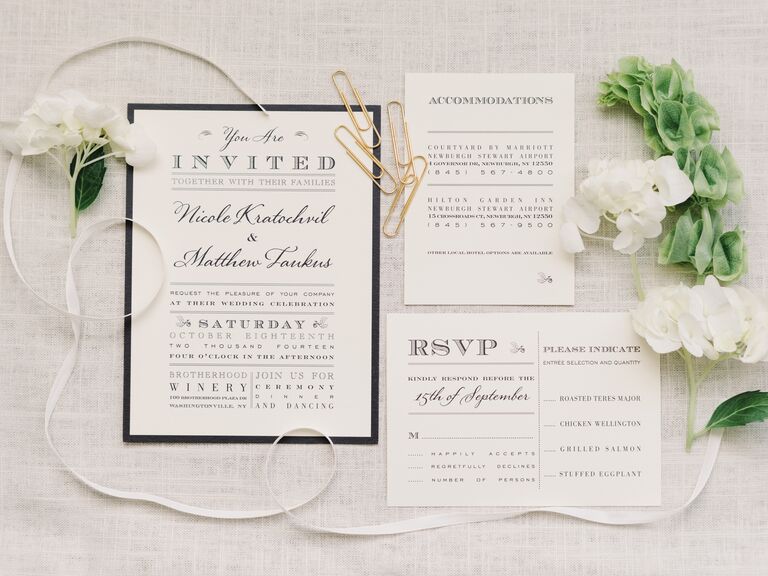 Michelle Lange Photography
Q:
How far in advance should you send wedding invitations?
A:
Ideally, invitations should go out eight weeks before the wedding -- this gives guests plenty of time to clear their schedules for the day and make travel arrangements if they are out-of-towners. Timely invitations also let you make the RSVP date earlier -- about three weeks before the wedding -- so you can get a final head count and start making a seating chart (if you'll have one) before the week-before-the-wedding crunch begins. At the very latest, guests should receive invitations six weeks in advance, and you should receive responses two weeks before the big day.