Stylish Ways to Serve Pizza at Your Wedding
Turn your celebration into the ultimate pizza party.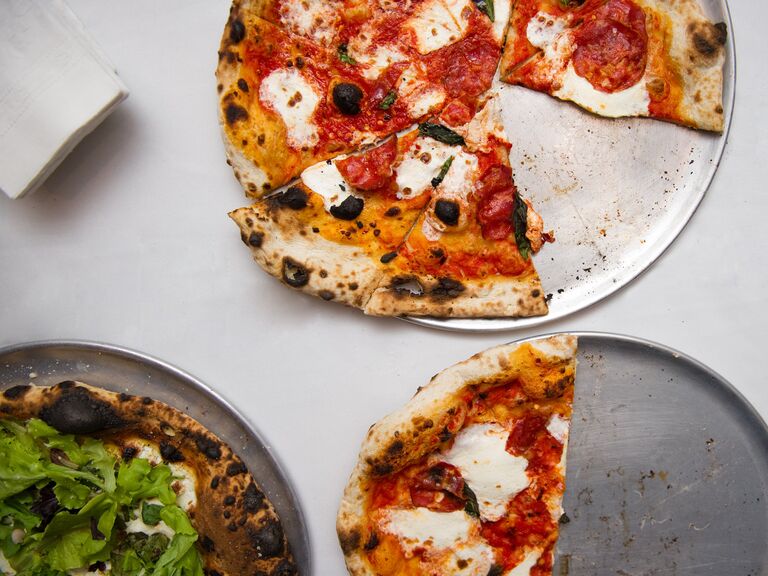 Bonnie & Lauren
Chowing down on a fresh-from-the-oven, uber-cheesy slice of pizza is one of life's greatest pleasures, so why not add some tasty bliss to your wedding celebration? We're celebrating National Pizza Party Day by rounding up the most stylish ways to serve pizza—upgraded for your reception.
1. Reception Buffet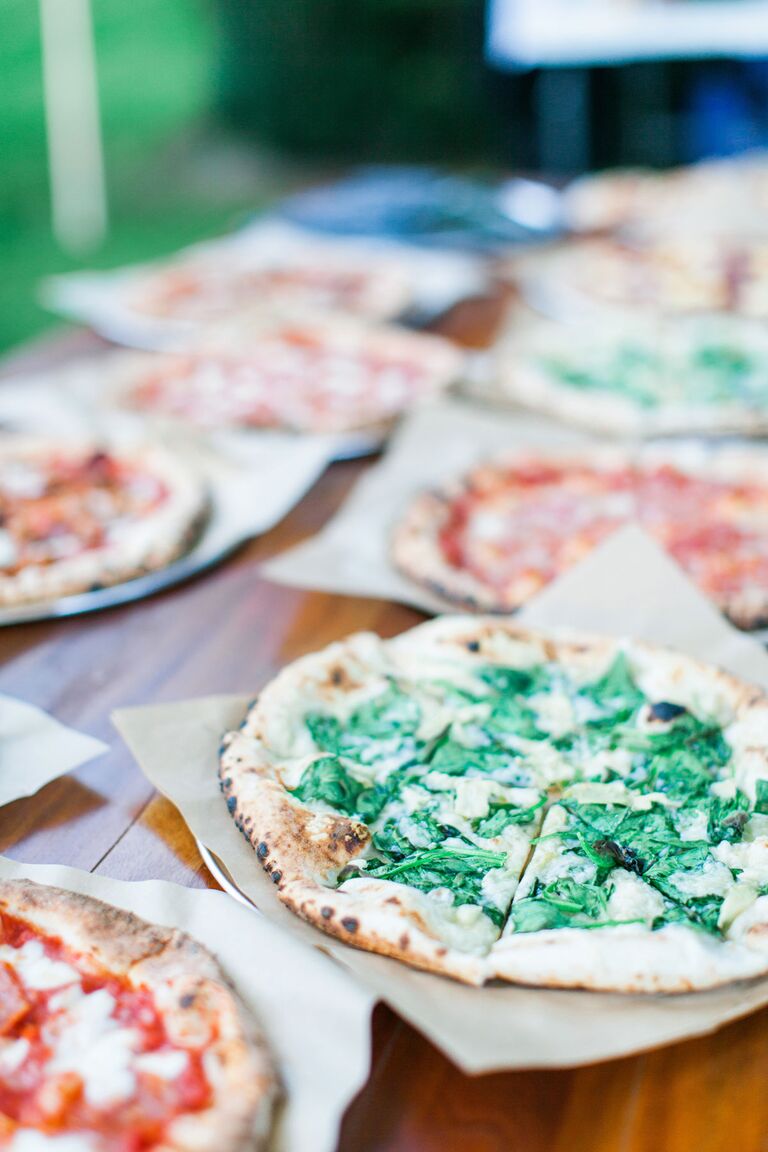 Who says a pizza buffet can't be your reception meal? Elevate the presentation by serving gourmet pizza flavors (like ricotta and honey) along with the classic cheese and pepperoni pies.
2. The Coolest Kid's Table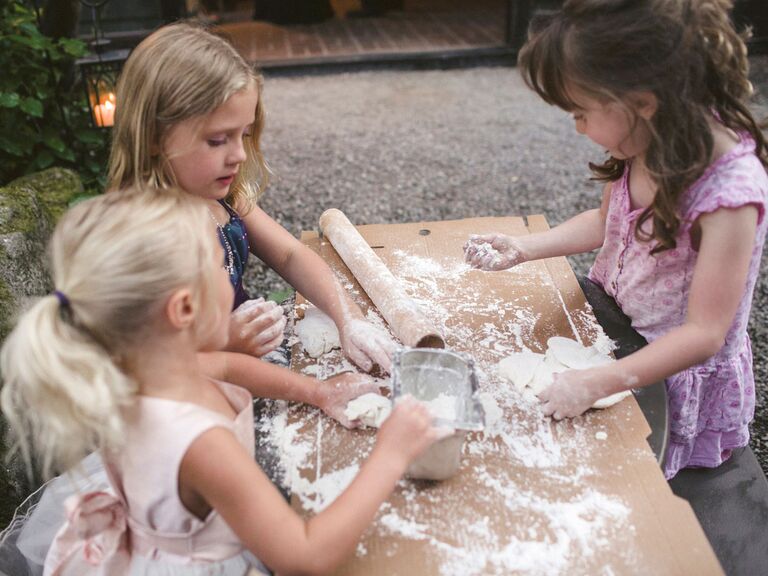 Coloring books and crayons will be the furthest thing from kids' minds when they see their table is decked out with pizza dough ready to roll out and customize to their, ahem, particular palates.
3. Small Slices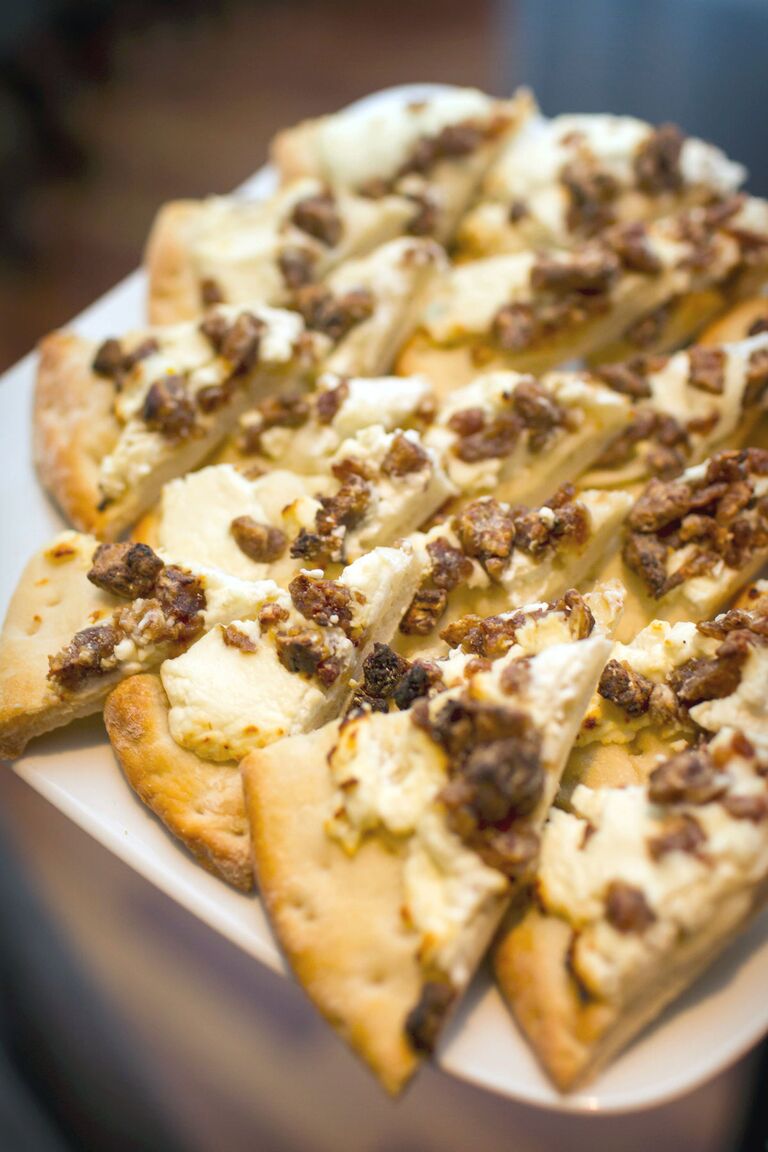 Bite-size pizza slices mean your guests can enjoy a quick snack during the happy hour and still have room for a sit-down meal.
4. Fresh From the Oven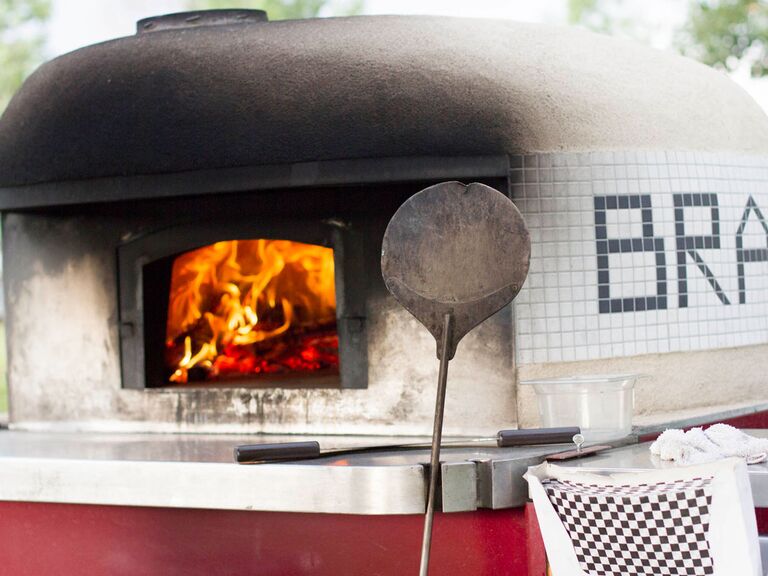 Does your venue have a brick oven? Use it! Instead of waiters coming out of the kitchen with salad plates, they can drop off a full pizza pie or two at each table and guests can serve themselves family style.
5. Late-Night Snack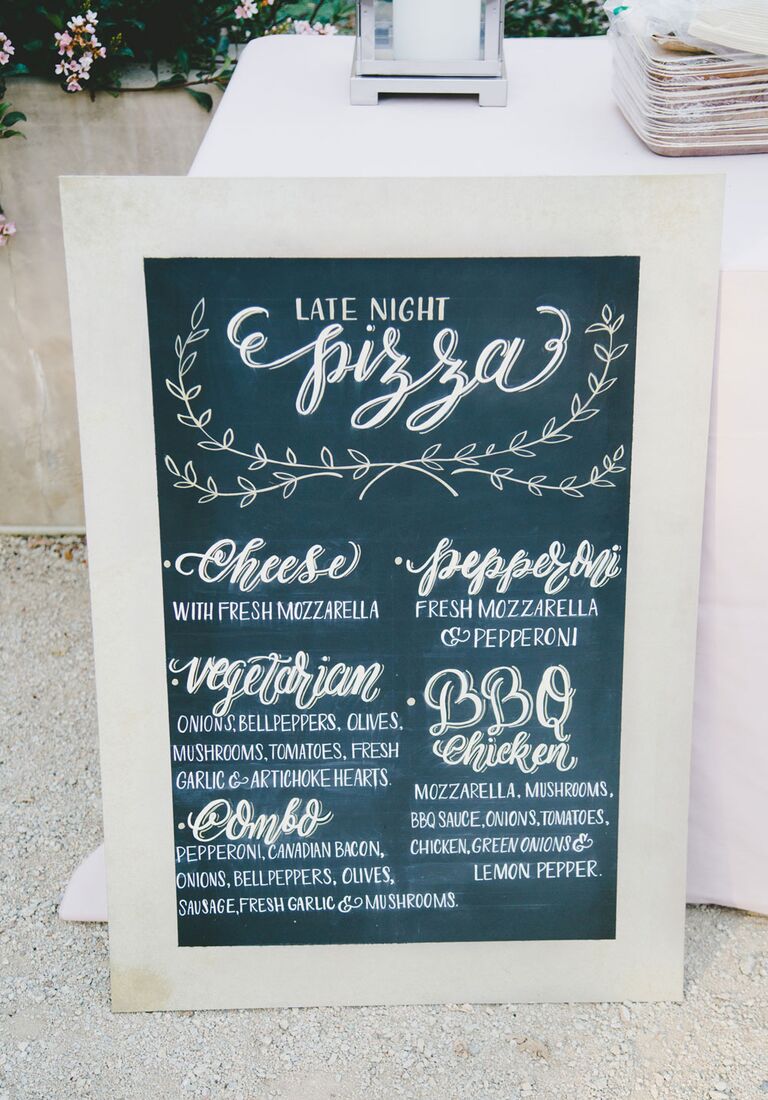 Want your guests dancing into the wee hours of the night? They'll need a midnight snack. Serve a few different kinds of slices to keep everyone's energy up (including your own!).
6. To-Go Boxes
Personal pizza favors? Yes please. Dress them up by tying a bow around each box for a personal touch.
7. Day-After Brunch

Breakfast pizza is totally a thing. Treat your guests to an unexpected brunch entrée of a pizza pie loaded with herbs, baked eggs and fresh mozzarella cheese.