16 Steps To a Fun and Stylish Destination Wedding
Pack your bags and grab your passport. Everything you need to know about taking your wedding on the road.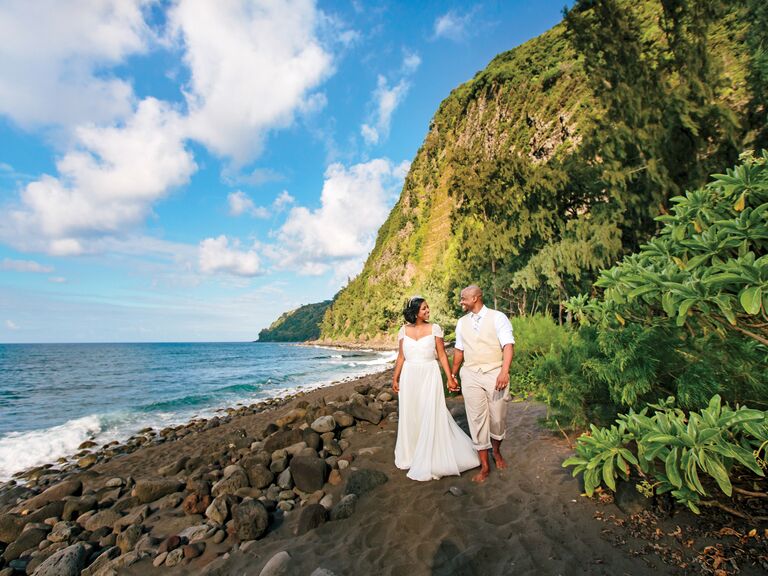 James Rubio Photography
There's something special about getting married in that far-flung destination where your partner proposed, against a backdrop of mountains or in the sand someplace tropical. As gorgeous as these destinations are, though, don't forget the legwork that goes into a faraway celebration. These tips will help you pull off a perfect day away from home.
1. Choose the Right Spot
If you're planning a wedding away from home, the possibilities are endless. Is there a place that holds special significance to you? Perhaps it's the city where you met or your shared college town. As you think about options, consider the potential negatives and positives. Can guests travel there easily? Does it require a passport? Are there any language barriers that could make planning more difficult? Is the location known for being expensive (which could impact your budget and dissuade guests from making the trip)? Choose a place that has the ambience or significance you're looking for with the conveniences and considerations your guests will appreciate.
2. Time It Right
The best weather in popular vacation destinations tends to correlate with high season, which means more crowds, higher prices and less availability. So if you choose to wed during peak time, reserve your venue and room blocks (TheKnot.Jetaport.com can help with the rooms) as soon as possible. If you opt for the shoulder season, you may be able to capitalize on the good weather and save your guests (and yourself) a little money. Off-season can mean fewer people, but the weather is a gamble, and restaurants and shops may be closed.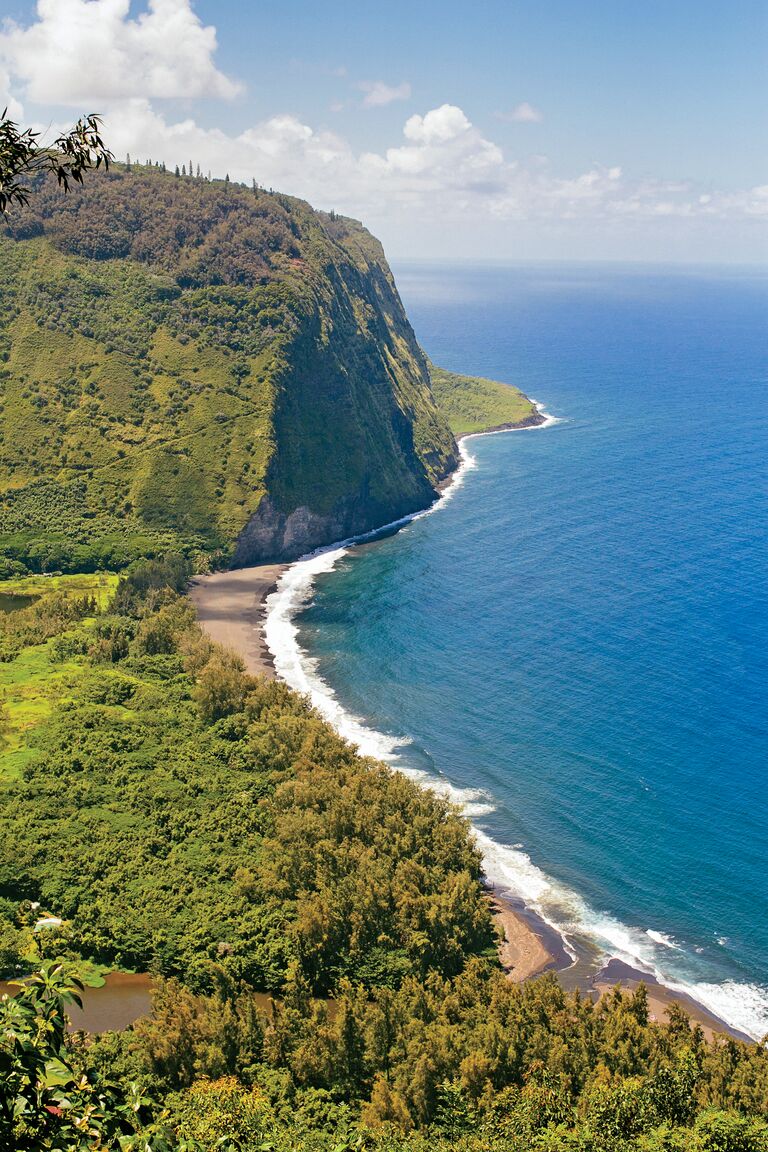 3. Take a Trip
We can't recommend this enough: Take at least one planning trip (preferably in the season you'll wed), and if you can swing it, two or three. On the first visit, scout the location and secure key venues, like the reception site and hotels, and local pros, such as a caterer, florist and photographer. In subsequent trips you'll want to schedule a tasting with your caterer, see sample floral arrangements and visit a local salon for a hair and makeup trial.
4. Use Local Color
When choosing colors and overall style, consider your destination. Build your palette around its natural hues, like sea blue or mountain green. Highlight the best part of the place (that's why you chose it, right?) by positioning the party to capture beautiful views or an incredible sunset. Supplement with corresponding decor or florals, like driftwood for a seaside celebration or moss terrariums for a woodland affair. Try to use locally sourced florals to bring the destination to life for your guests.
5. Nail Down a Solid Budget
You may be thinking a destination wedding will save you money—you'll have a smaller guest list. And while you may be right about the party size, a destination wedding can cost you just as much, if not more than, a celebration in your hometown. Aside from considering the extra expense of visiting the destination (perhaps more than once), you should also include airfare and hotels in your budget. If you're not happy with the local pros, like the photographer options, you might have to fly someone in and provide lodging. Most destination affairs generally last three or more days, which means you'll be entertaining guests and hosting a few parties. Keep in mind you may need to pay for travel or accommodations for some of your guests (like your best friend and maid of honor who's knee-deep in college loans). Bottom line: Create a realistic budget that allows for extra expenses.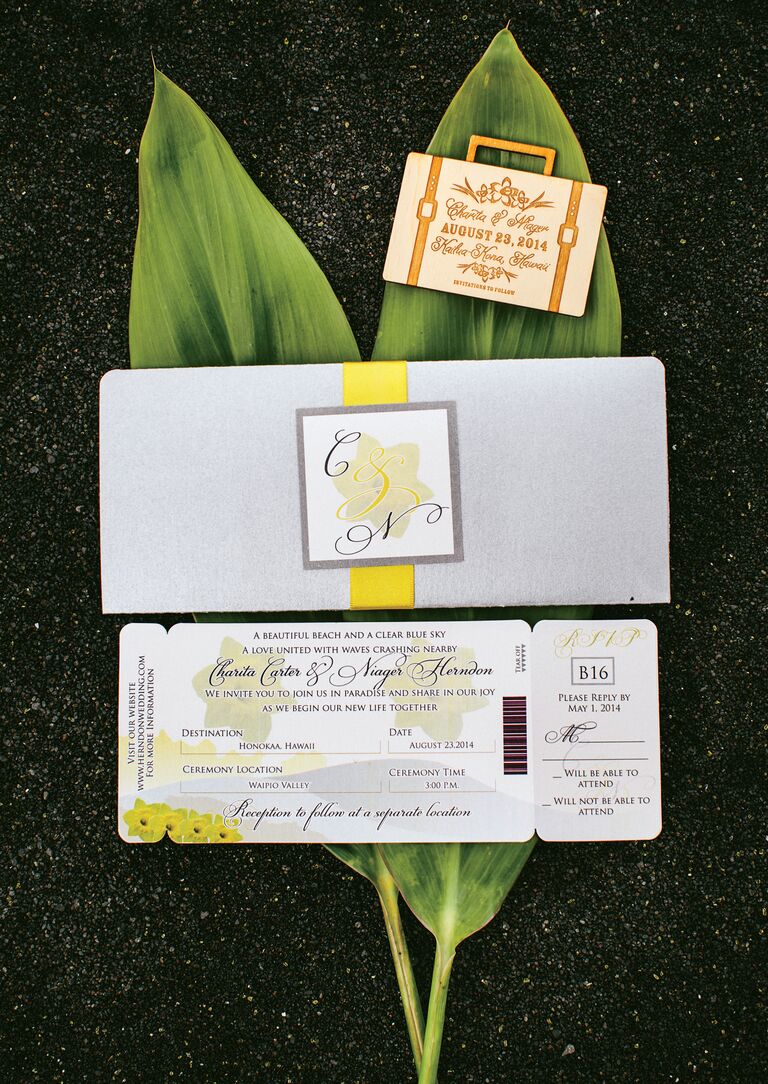 6. Give Guests a Heads-Up

If you're planning to take your wedding on the road, give your guests plenty of advance notice. Send a save-the-date as soon as you have details, but ideally 8 to 10 months before you say "I do." Your family and friends will need to make travel arrangements (flights, hotels) or arrange for child care if their little ones aren't included in the invitation. Have fun with your stationery! Choose a colorful invite or something that feels destination specific.
7. Get Help
If you're hosting a wedding far away from home, you'll need to entrust at least part of the planning to someone else. A wedding planner can shoulder the burden of researching and securing local pros (this is especially helpful if there's a language barrier), deal with logistics (like tent rentals) and handle any last-minute issues that may arise in the weeks leading up to the wedding. A planner can help behind the scenes too, like sourcing things for your welcome bags (a must!) or arranging activities for guests. Consider hiring someone local (some resort packages include a wedding coordinator); he'll be well versed in the destination and have relationships with other wedding pros. If you do decide to use a planner from back home, make sure she has experience planning weddings like yours, and expect to cover transportation costs for planning visits and the actual wedding.
8. Take Stock of Your Time
Unless you want a package wedding, you'll have to make some decisions, like picking flowers and setting the menu. If you can travel to the destination, map out the choices you need to make (The Knot Wedding Planner app has a foolproof checklist) and come prepared to knock a bunch of your to-dos off your list during your visit. Set up appointments and have any preliminary meetings by email or phone, so you can focus on in-person decisions, like tasting the cake. If you're not able to visit the destination before the wedding, you'll likely need to make your picks electronically, where organization and clear communication (visuals!) will be key.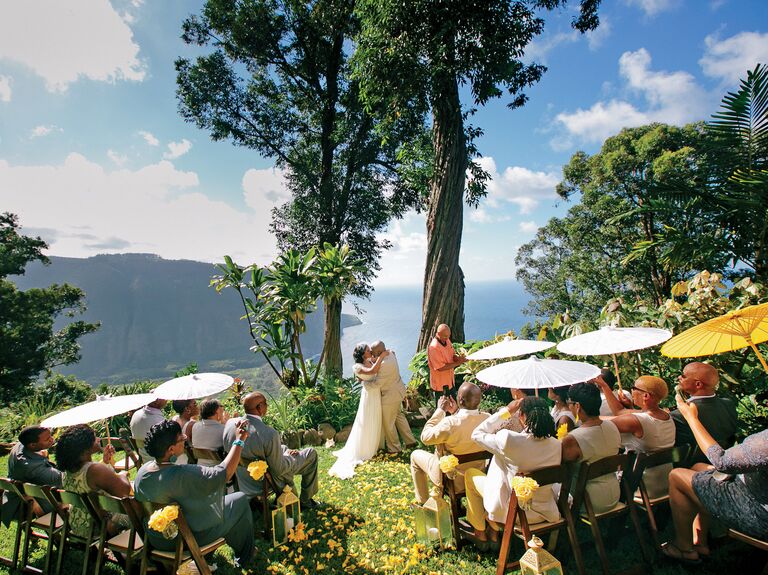 9. Create Ambience
It's essential to think of the unexpected when planning a destination wedding. Speak with your planner or venue about lighting. If your reception is outdoors, you'll need backup for when the sun goes down (and for safety too!). Think about stringing market lights or adding a romantic vibe with hundreds of candles. And while crashing waves are peaceful, your guests want to hear your vows! Consider lapel mics, and make sure the DJ or band has enough equipment (and power) to entertain all night as well.
10. Get Proper Permission
You want your union to be legally recognized (that's the whole point of the day, after all), so take the necessary steps to make sure you're official. Some destinations have a residency requirement, meaning you must be in the country for a number of days prior to your ceremony. If it's next to impossible to do it at your chosen destination, consider getting legally hitched (by government standards) before you travel. That way your wedding day will be in front of your guests, but there's no doubt it's the real deal.
11. Be Patient
This is crucial. Wedding planning requires patience—even more so if you're doing it in an unfamiliar place. If you plan to wed in a tropical spot, keep in mind, you may be on "island time." Don't mistake a pro's laid-back attitude for incompetence. Avoid the temptation to micromanage! Instead, set up a system of regular check-ins with your planner and various other pros.
12. Make It Easy On Your Guests
Your friends and family are eager to celebrate with you, but go easy on them. You're already asking them to travel, so make everything else straightforward. Create a website with the important details—how to get there, where to stay, the weekend's event—and then think of the extras. If you've traveled to the destination before, provide them with insider info, like what to do or where to grab a quick breakfast.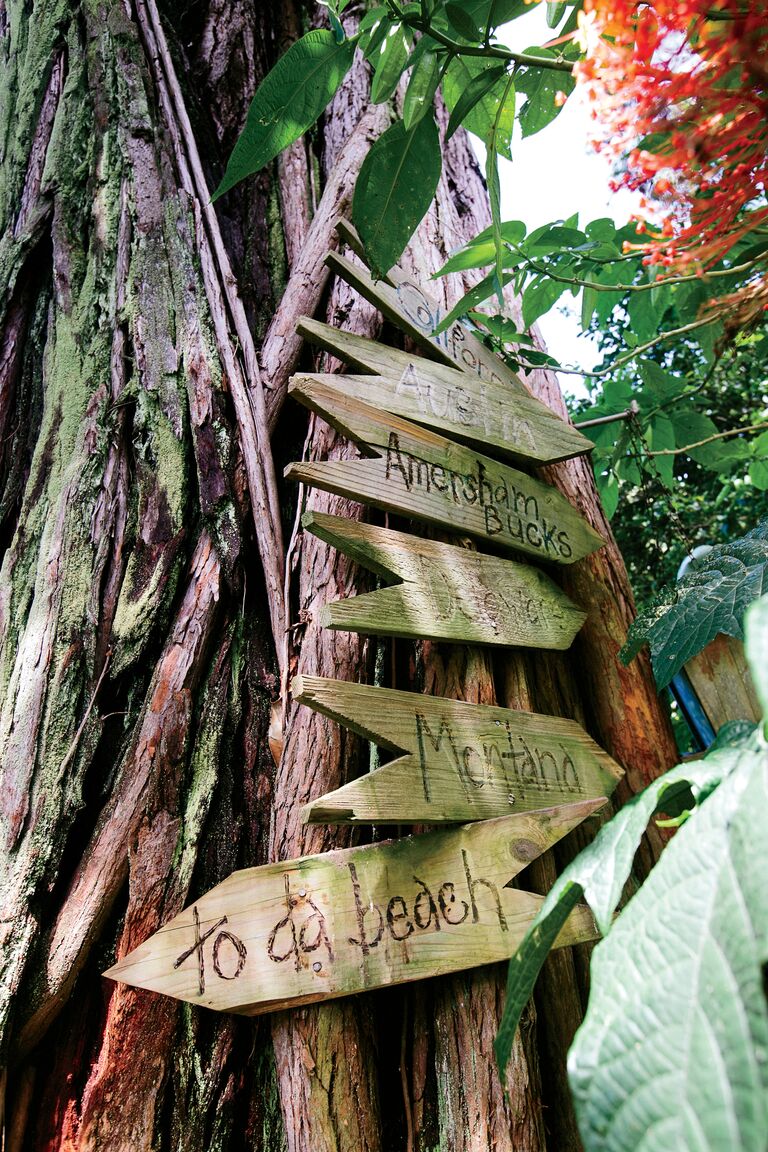 13. Dress the Part
Don't forget to consider the climate when choosing your wedding attire and making suggestions on what your guests should wear. If you're getting married at a tropical destination, steer clear of a satin ball gown, which could leave you dripping in sweat if you're exchanging vows outside. Similarly, it would be cruel to ask your guests to don tuxedos for a sandy celebration.
14. Welcome Guests In Style
It can be hard to personally welcome all of your guests at arrival, since they'll probably have varying travel itineraries, but you can be there in spirit. Assemble a fantastic welcome bag chock-full of treats and essentials, like sunscreen and pain relievers. Consider adding in regional specialties and a list of area recommendations. And don't forget a welcome letter telling guests how delighted you are to have them celebrating with you!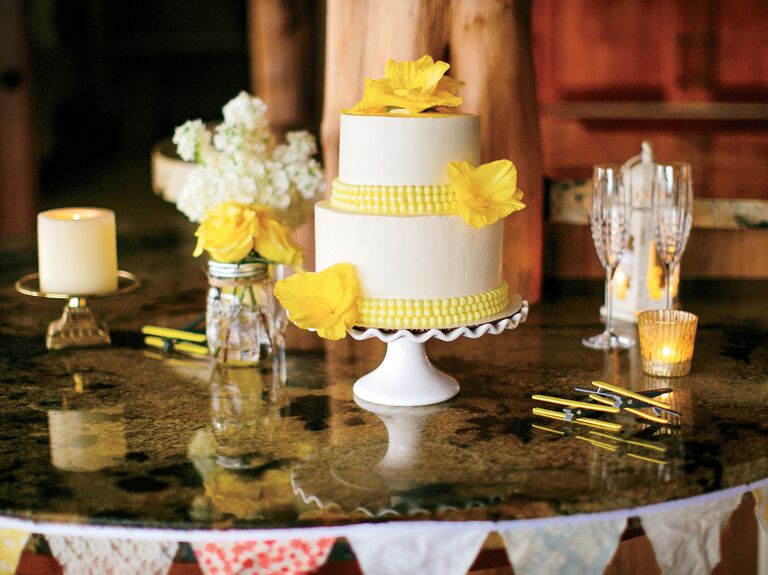 15. Clink Glasses Often
Take full advantage of your time with your friends and family. Think about kicking off the weekend with a cocktail reception featuring a local specialty sip and some light regional bites. If you're planning to host a rehearsal dinner or a brunch following your reception, invite all of your guests.
16. Show Your Thanks
Make a point during the weekend to personally thank your guests for traveling to celebrate with you. When you return home, thank everyone again with a handwritten note. Some guests will give gifts, but remember their presence at your nuptials was a gift too.