Do You Need To Buy a Destination Wedding Gift if You're Paying for Travel?
Here's everything you need to know.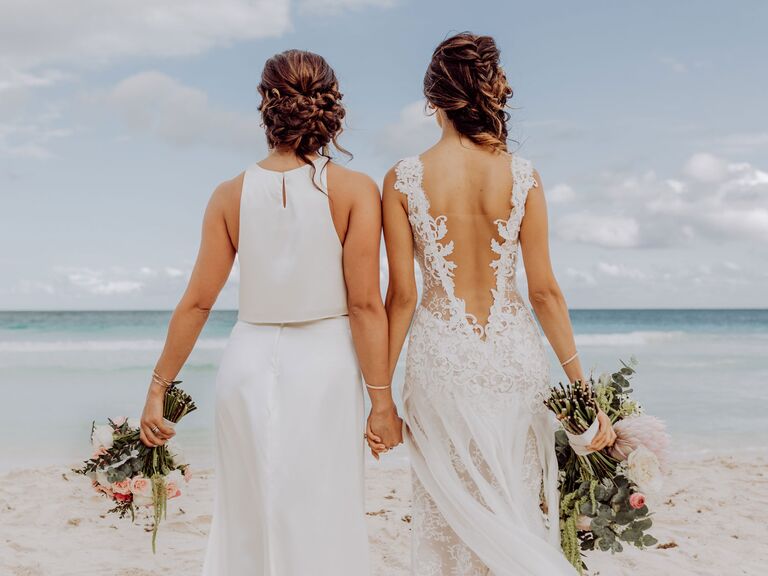 Martin Corr/Shutterstock
We have included third party products to help you navigate and enjoy life's biggest moments. Purchases made through links on this page may earn us a commission.
A destination wedding is such a fun excuse for a vacation. What's better than seeing two people you love exchange vows in a scenic locale? That said, attending a far-flung wedding usually isn't cheap—especially if it requires booking a flight and a hotel. All things considered, you may be left wondering whether or not you need to buy a gift for a destination wedding. Luckily, we've outlined the gift etiquette for guests so you know exactly what's expected of you. We've also scoured the web to find some on-theme presents that'll surprise and delight the happy couple.
In this article:
Do Destination Wedding Guests Have To Buy a Gift?
If you're invited to a destination wedding, this question might be burning in the back of your mind: Are you still required to buy the couple a wedding gift, even though you're already paying money to get to their wedding location? The short answer is yes.
We understand that being an awesome guest can rack up a bill. But no matter how much it costs to be a wedding guest, it's courteous (although not technically required) to give a wedding gift. But don't feel the need to splurge on a big-ticket registry item after paying for flights to Morocco. If you're already anxious about travel expenses, feel free to choose a more modest present from the couple's wish list.
That said, some couples will ask their guests to forgo wedding gifts. In this case, you certainly don't need to buy a gift, but you should still send a sweet wedding card.
Should You Take Your Gift to the Destination Wedding or Ship It to the Couple?
Unless the couple has explicitly asked for presents to be brought to their destination, they probably don't want to pay extra baggage fees to bring all of their gifts home. Instead, many registries (including The Knot Wedding Registry), make it easy to ship gifts to the couple's home address, which is a convenient option for everybody involved. Have the gift sent to the couple before their wedding or time it to arrive just after they've returned from their travels. This includes cash gifts (more on that below).
Can You Give Money for a Destination Wedding?
Absolutely. As with any wedding, monetary gifts for destination weddings are no longer taboo. In fact, many couples welcome having a spare bit of cash to spend on what they like. Couples who are accepting a cash gift will usually set up a cash fund, or some may register for experience-style gifts that they can enjoy on their honeymoon and beyond.
Should You Still Send a Gift if You're Not Attending the Destination Wedding?
When couples send out their wedding invitations for a wedding abroad, they know that not every invitee is going to be able to make it—for some, it's simply not feasible. If you can't attend a destination wedding for any reason, it's a nice gesture to send a gift in lieu of your presence. You can pick out something meaningful from their registry.
Destination Wedding Gifts for the Couple
The first place to look when buying a wedding gift is always the couple's wedding registry. If they've registered with The Knot, you can use our easy search tool to find their registry and peruse our registry shop. If you can't shop from the registry for any reason, then it helps to think about their hobbies and interests. You know they're having a destination wedding, so they clearly love to travel—why not buy them something to fuel their wanderlust? To help point you in the right direction, we've rounded up some destination wedding-appropriate gifts below.
Destination Wedding Print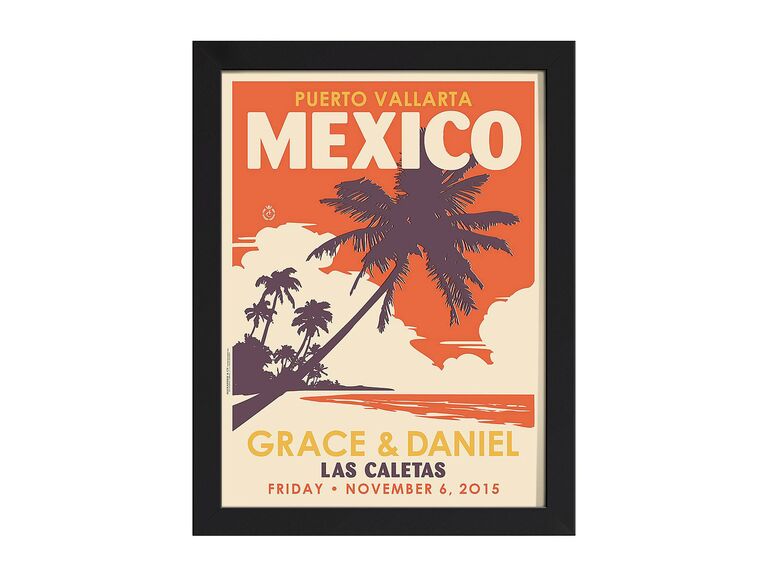 Whether the wedding is being held in Jamaica, Mexico or any other beachy destination, this retro-style print is something the couple will treasure for years to come. You can customize the framed print with their wedding destination, names and wedding date.
Chic Cabin Getaway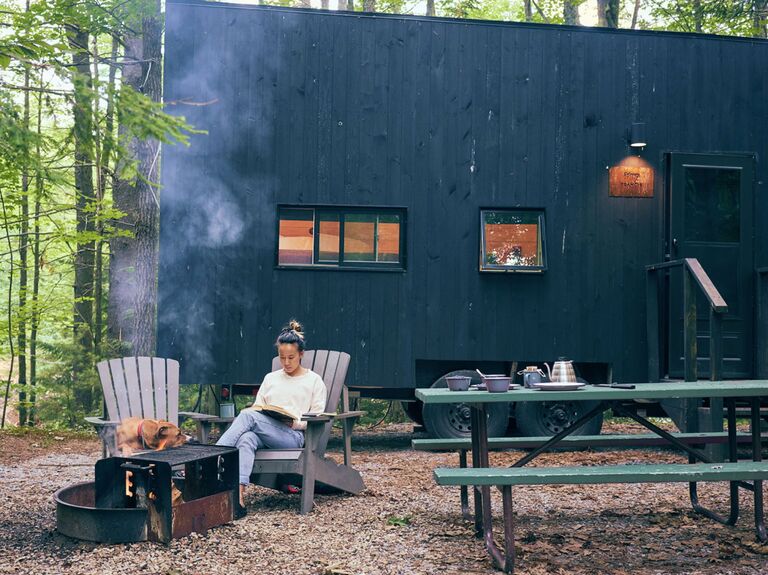 After the wedding rush, the newlyweds will likely want some time to decompress. Help them get their relaxation on and satisfy their wanderlust with a Getaway gift card. Getaway offers nature-filled escapes in tiny cabins dotted around the US, so a gift card will allow the couple to take a break whenever (and wherever) they like.
Sentimental Candle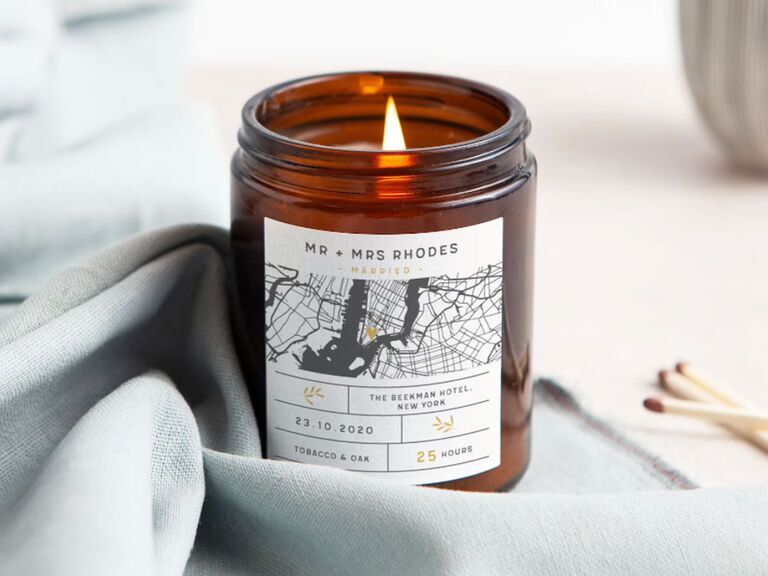 How sweet is this personalized wedding map candle? Simply tell the seller the couple's names, wedding date and wedding location and they'll do the rest.
Video Memories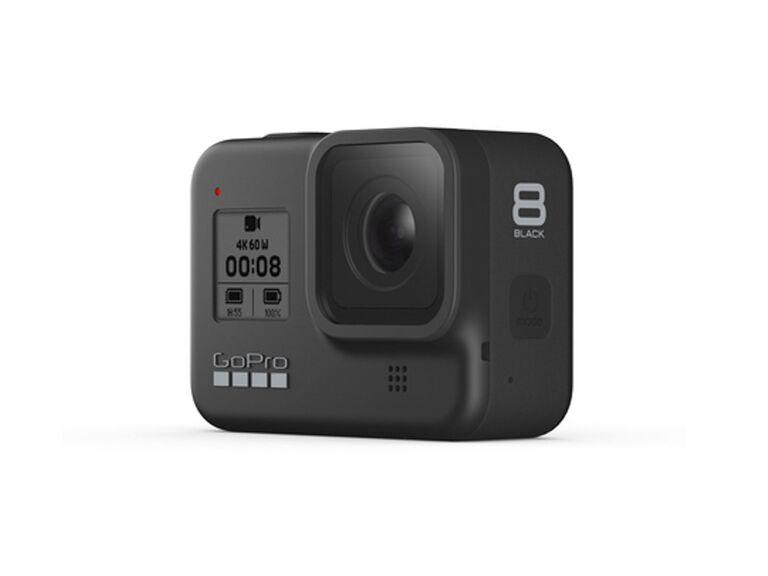 Traveling is all about making memories, and what better way to capture those memories than with a GoPro? Be sure to send this gift before they head off to the wedding so they can pack it for their honeymoon.
Customized Towels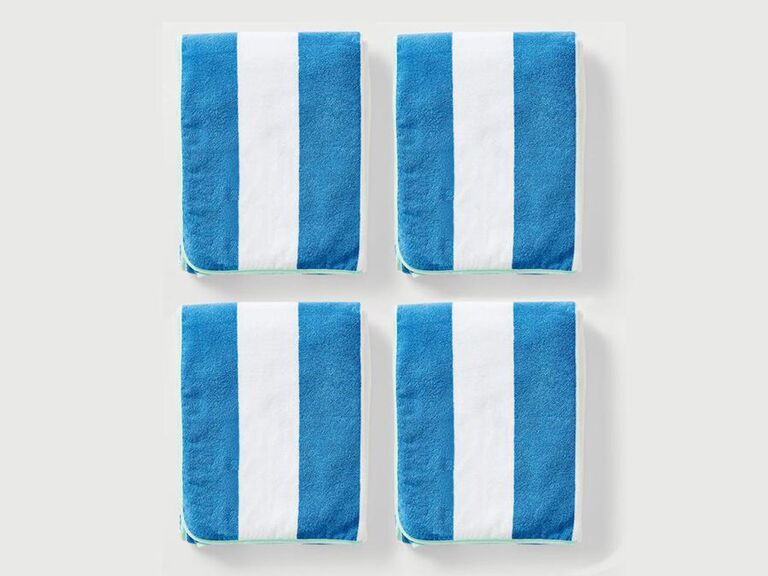 For a destination wedding gift that doubles as a fantastic honeymoon present, may we suggest this chic customizable beach towel set? The set of four towels is available in four different colors and the towels can be embroidered with their names, a letter or even their new married name if they're sharing one.
Travel Cocktail Kit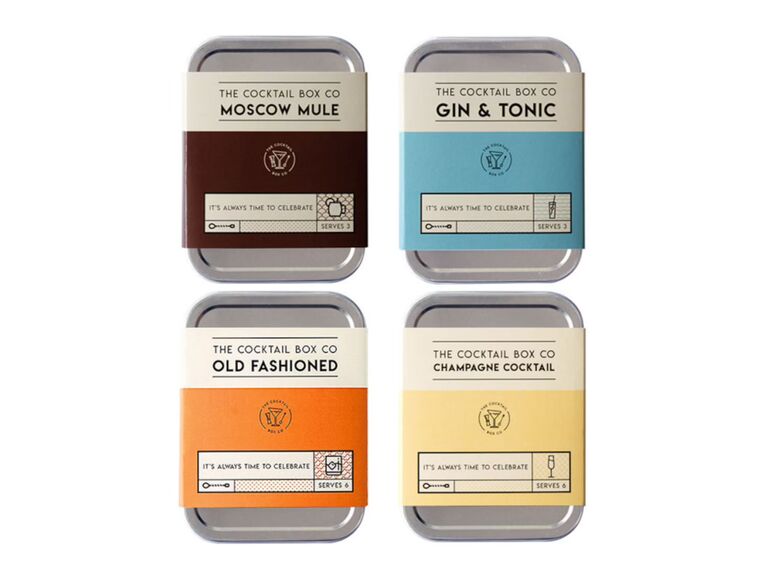 If you're buying a gift for cocktail connoisseurs, they'll love these compact cocktail kits. Bonus: The kits are small enough to pack away in their suitcase to take on their honeymoon.
Coffee Club Subscription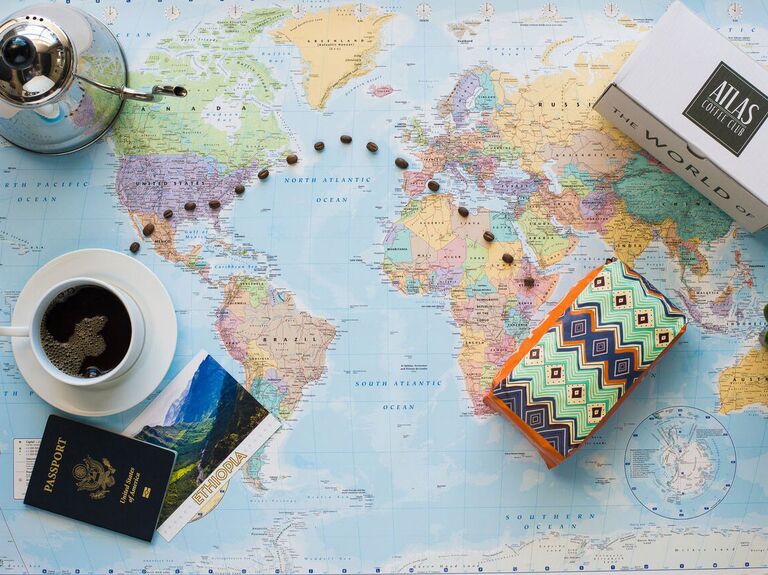 Encourage the couple to travel using their taste buds with this three-month Atlas Coffee Club subscription. Each month, they'll be sent a bag of coffee from places like Tanzania, Kenya or Colombia, along with a postcard from the country and brewing tips.
Suitcase Set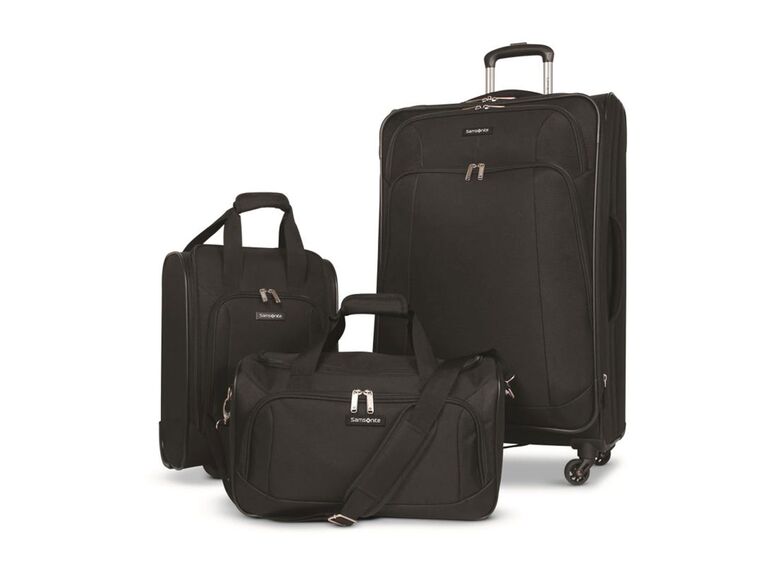 A destination wedding is a sure sign that the couple loves to vacation, so give them some honeymoon luggage. This Samsonite suitcase set is a smart choice because they'll be able to share the checked bag (a beach vacation means packing light!) and they can each take a carry-on.
Wine and Waves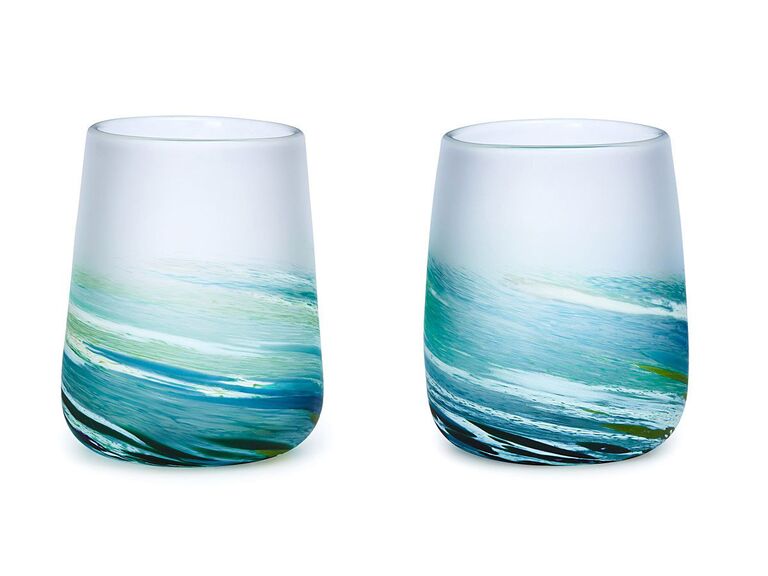 A seaside destination wedding in the cards? Mark the occasion with this chic sea spray-inspired wine glass set. Every time the couple pours a glass of vino, they'll think back to their magical day.
Travel Case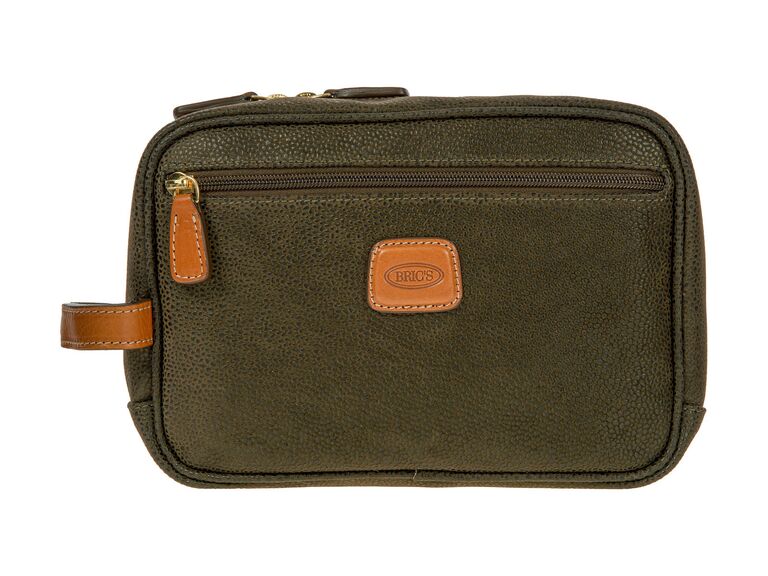 One thing any travel-loving couple will always need is a durable toiletry case. This stylish case from Bric's features subtle leather detailing which means it'll stand the test of time.
Personalized Map Print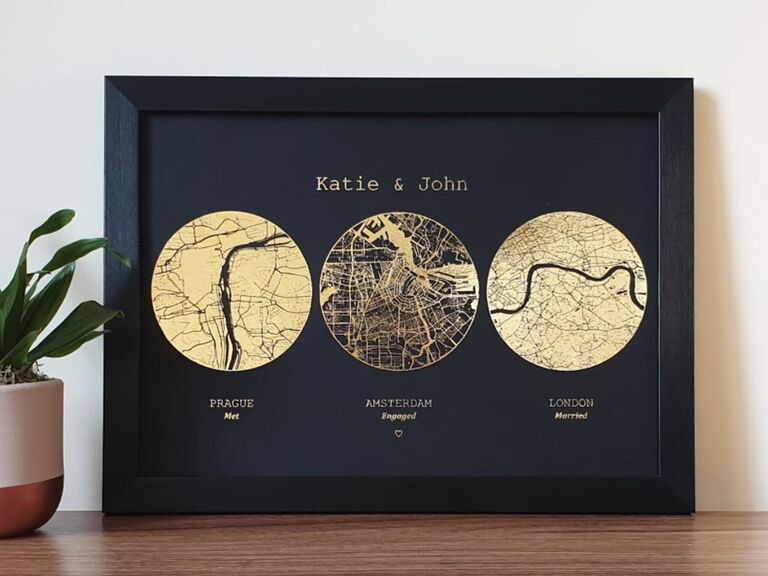 For a sentimental destination wedding gift, it's hard to go past this foil map print. The artist personalizes each map to the location where the couple met, got engaged and got married.
Passport Covers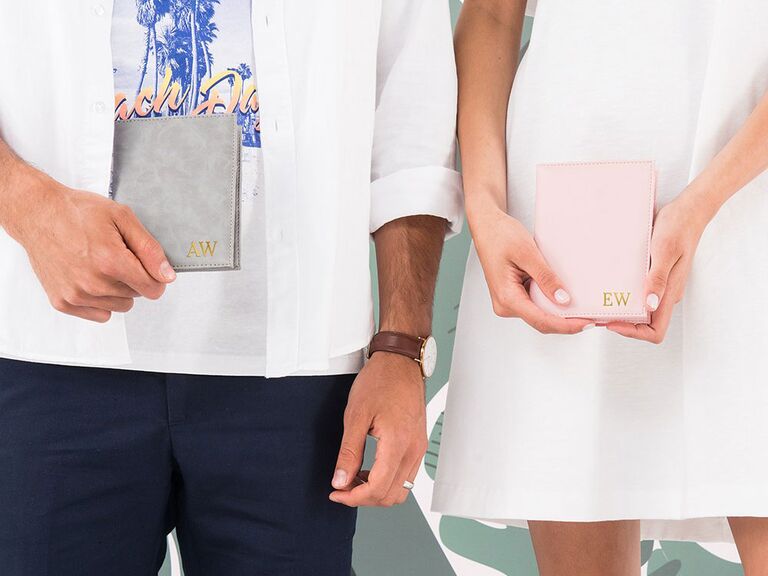 When buying a destination wedding gift, it can be hard to find something both stylish and practical. Luckily, these chic passport covers will do the trick. You can personalize the covers with the couple's initials—just check in advance whether or not their last names will be changing or staying the same.
Date Night Box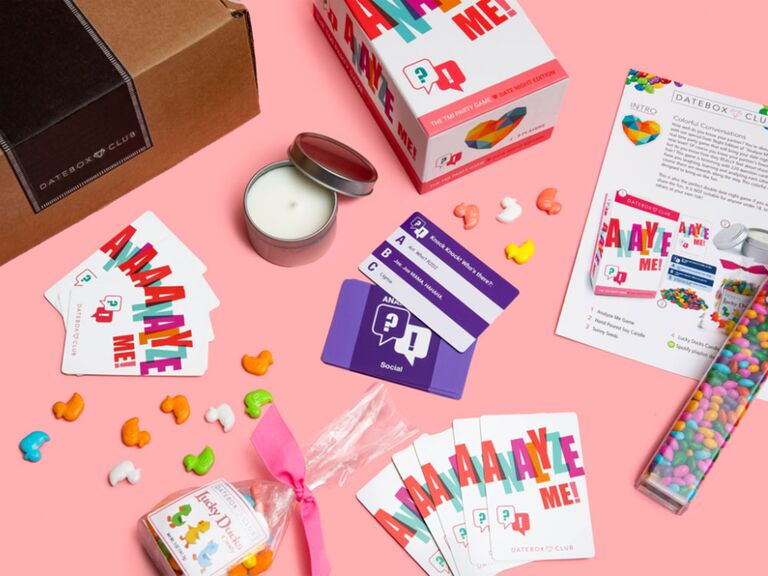 Shopping for an adventurous couple? A date night box is a wedding present that'll allow them to try a bunch of new things. The aptly named DateBox Club will send the newlyweds one date night box per month, with previous themes ranging from Game Night to Tie Dye DIY.
Beachy Board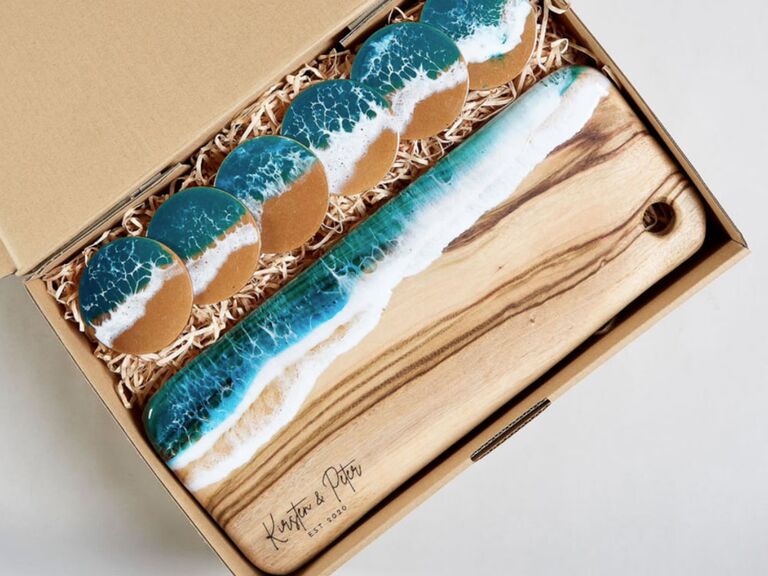 If the destination wedding is taking you somewhere with brilliant azure waters, consider this beach-themed chopping board set. The resin cheese board and coasters are printed with crashing waves. Better yet, the board can be personalized with the couple's names and month of their wedding.
Travel Stub Diary
If the newlyweds are keen travelers, they'll love this travel stub diary. And what better way to kick off a travel diary than with the plane ticket stubs from their destination wedding?
Striped Sun Loungers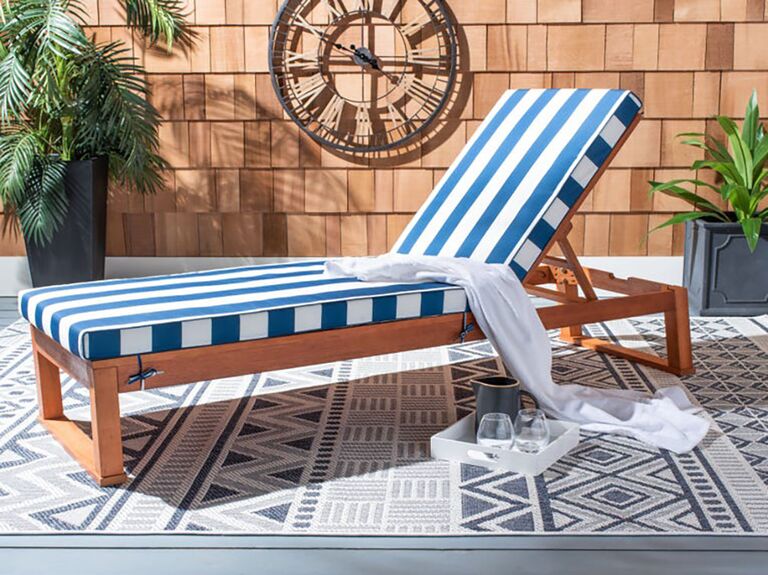 Allow the couple to bring that vacation feeling home with these stylish sun loungers. Available in six different hues, there's one to suit every backyard style.