Is a Mismatched Number of Bridesmaids and Groomsmen Okay?
Why uneven wedding parties really don't matter.
by Rachel Torgerson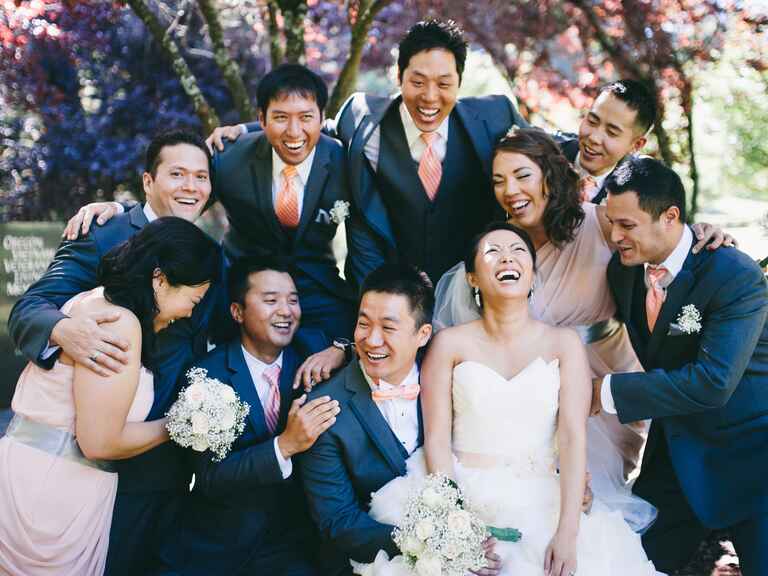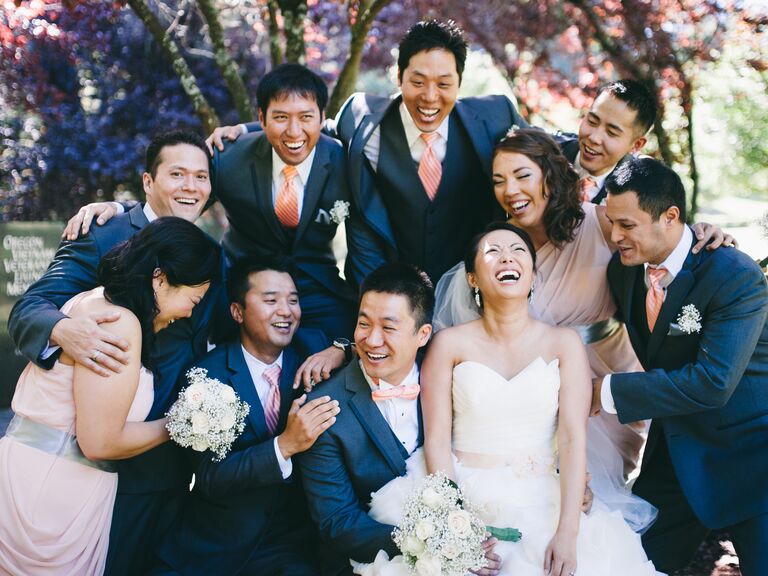 photo by
Amanda Marie Studio
Some couples worry about having an uneven wedding party. Are the photos going to look lopsided? Will it look like one of you has more friends than the other? How will it look when they process down the aisle, since not everyone will be in pairs? Totally understandable concerns, but rest assured that have a mismatched number of bridesmaids and groomsmen is really no big deal, even a chic twist on tradition. Plus, you have bigger fish to fry (like making sure your guest list is in order and locking down the perfect band), so here are some great tips for working with an uneven wedding party number.
Pictures aren't all about lining up.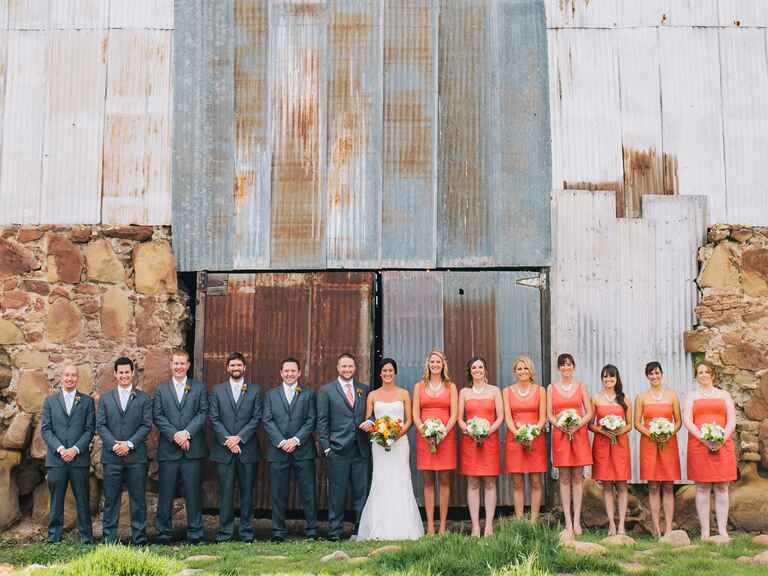 photo by
Lisa Mallory Photography
Just take a peek at the first picture in this article. There are six groomsmen to only two bridesmaids -- but the picture isn't about the number, it's about how much fun they're all having together! If you're worried about appearing uneven in pictures, share this thought with your photographer. They'll have some great ideas about how to take photos that will still look beautiful, despite your uneven numbers.
Walking down the aisle is no sweat.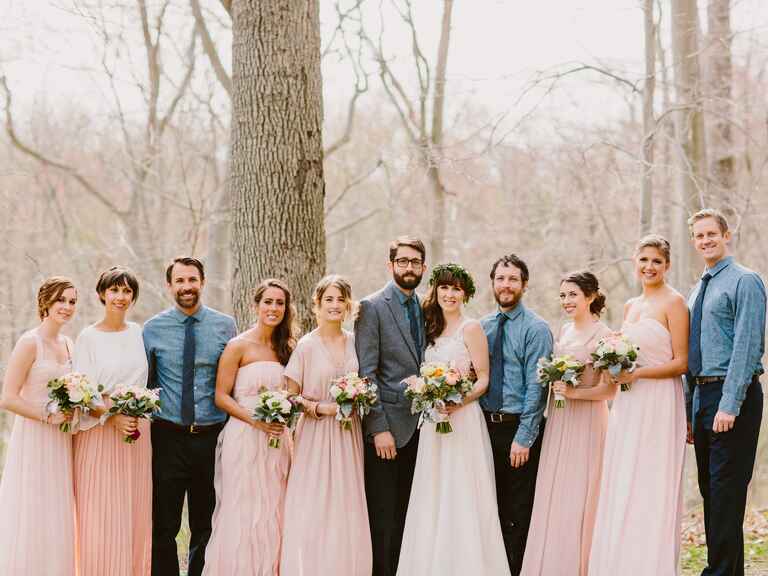 photo by
Redfield Photography
You can start your ceremony by having all the guys line up with the groom and the best man -- that takes care of the walk down the aisle. If you're nervous about the walk back, where groomsmen traditionally walk with a paired bridesmaid, shake things up a little bit! It's not unheard of for one groomsman to walk arm-in-arm with two bridesmaids on the way back up, or vice versa. Keep doubling up until everyone has a walking partner.
Symmetry at the altar is over-rated.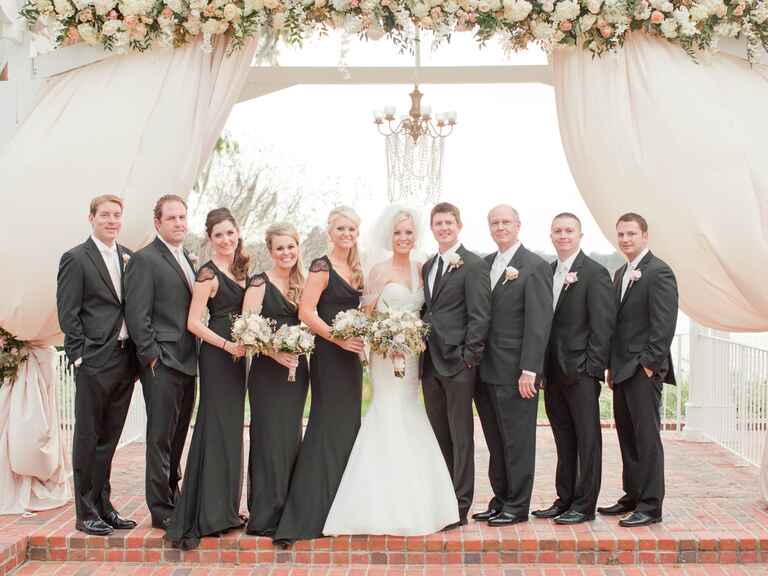 photo by
Michelle March Photography
Most of your ceremony pictures will be focused on you, the couple. Are you exchanging vows? Lighting the unity candle? Kissing? We promise no one's looking at your mismatched wedding party during those times -- all eyes are on you! If you're still worried about looks, only have your best man and maid of honor stand up with you -- the rest of your wedding party can sit in reserved seats in the front row.