Is It Okay to Have an Uneven Wedding Party?
Of course it is. Here's how to make a mismatched number of attendants work.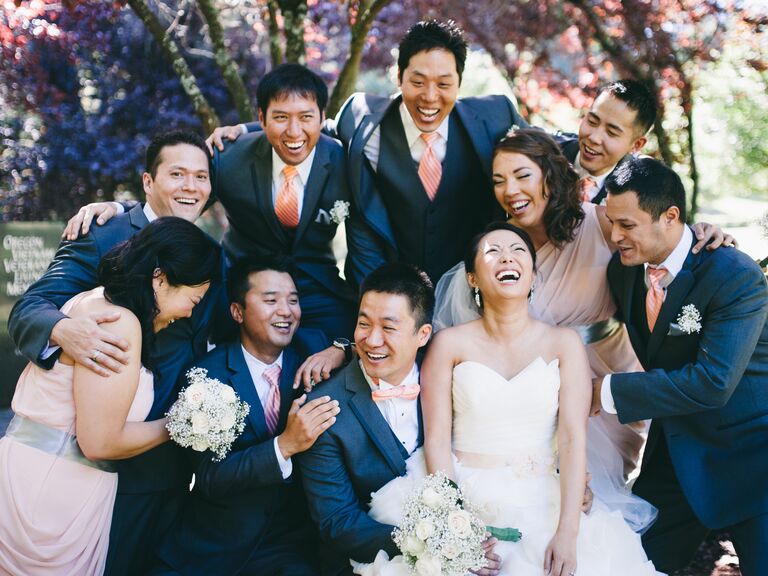 Amanda Marie Studio
Worried about having a lopsided wedding party? Don't. It's perfectly common for couples to have a different number of attendants on one side or another, so a mismatched wedding party is seriously no big deal—it's actually a chic twist on tradition. Plus, you have bigger fish to fry (like making sure your guest list is in order and booking an awesome band). Here are some great tips for working with an uneven wedding party number.
The Photos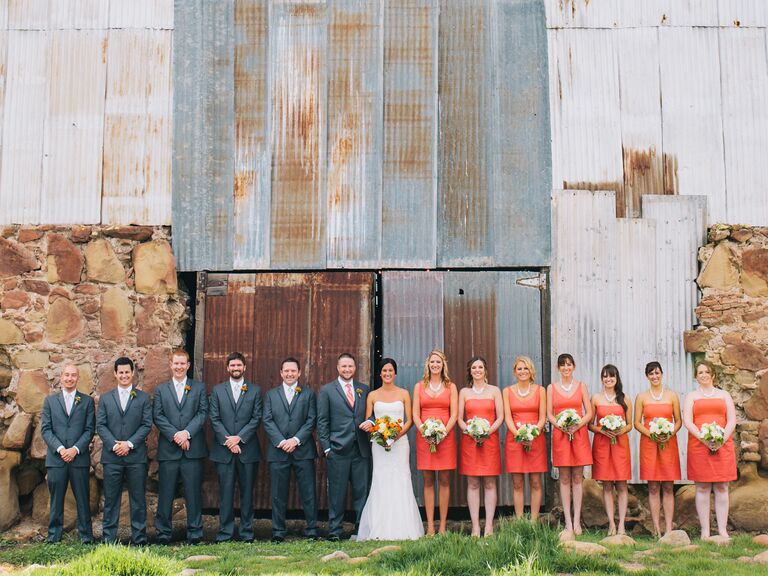 We get it, you know yourself—if you know you'll be bothered by photos of an uneven wedding party, share this thought with your photographer. They'll have some great ideas to make your numbers work beautifully in photos, even if it's as simple as having you stand in staggered poses or dividing you into groups. Trust us, they've done it before, and they can do it for you.
The Procession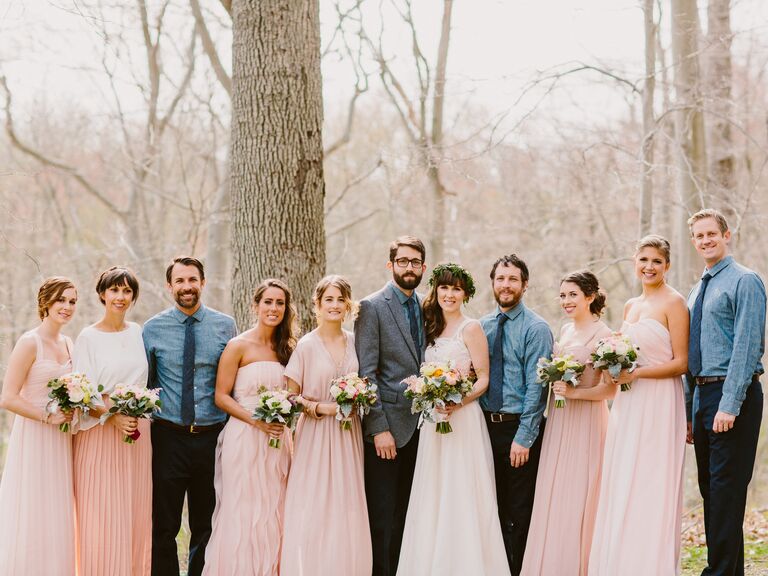 As for walking down the aisle, your party has a few alternative options. With a smaller group—say, two bridesmaids and three groomsmen—each can walk down the aisle one at a time. You can also start your ceremony by having all of your partner's party members lined up with your partner at the altar. Then your attendants can walk down the aisle on their own. Both sets of attendants can start at the end of the aisle too (that way all eyes will really be on the bride, if that's what you're after). But honestly, you're free to do whatever you'd like. Bridesmaids can walk down the aisle together, and so can groomsmen. Two groomsmen can walk one bridesmaid down the aisle. One groomsman can walk your ring bearers, flower girls or furry friend down the aisle. Get creative, make a decision and don't look back. And the same goes for the walk back up the aisle after the ceremony.
The Ceremony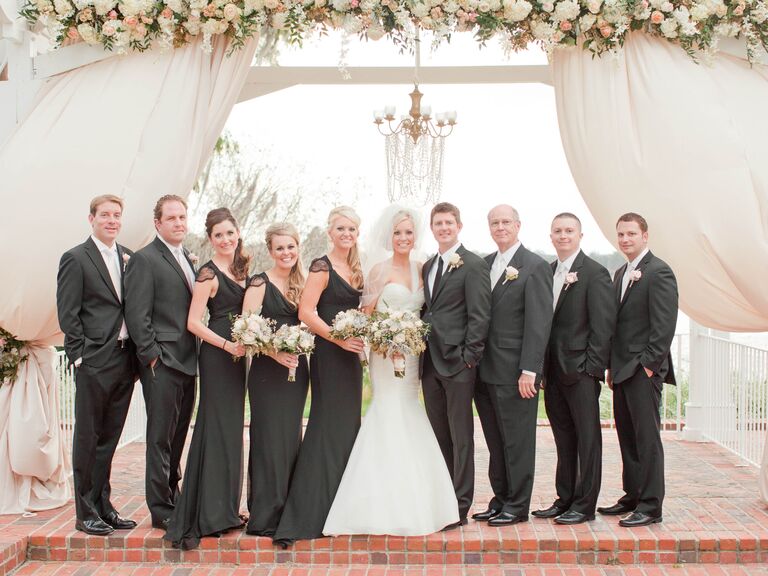 First things first: Most of your ceremony pictures will be focused on you, the couple. Are you exchanging vows, lighting the unity candle or sharing a kiss? We promise no one's looking at your mismatched wedding party—and if they do, that's not what they'll be thinking about (they'll notice how beautiful and happy they all look for you). The truth is, all eyes will likely be on you two, the most important people there.
Head here for more wedding party ideas and advice.