What Your Wedding Hairstyle Should Be, Based on Your Hair Type
Ideas for fine, thick, straight or curly hair.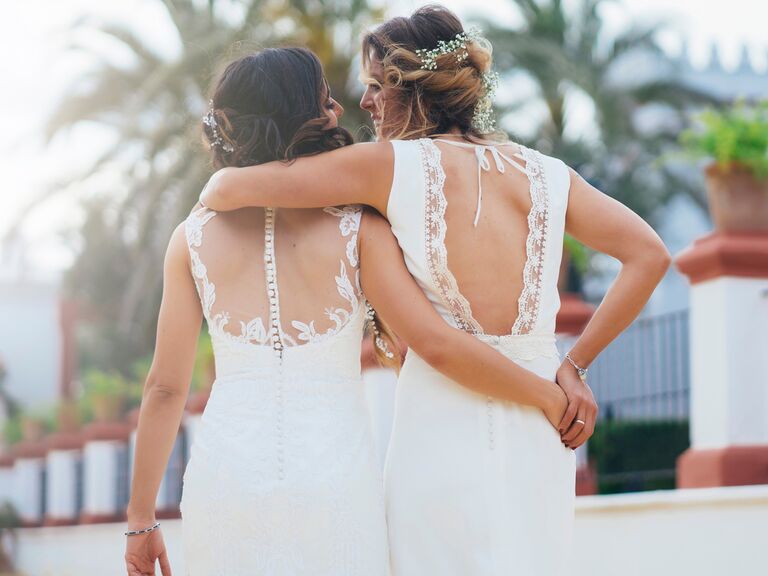 Jose Luis Carrascosa/Shutterstock.com
Deciding on the perfect wedding day hair is just as important as finding the ideal wedding day outfit. Whether you're looking for wedding hairstyles for thin hair, thick hair or straight hair, your best option is to work with what you have. Fighting your natural texture will only add stress to the day. For example, if you have straight hair, you don't want to be constantly spraying curls with hairspray because they keep falling out. With the right styling, you can actually use your hair type to your advantage. Every kind of hair has its own set of pros. Straight hair, for instance, will look polished and smooth no matter how much dancing you do. Curly hair, on the other hand, will add instant texture to any updo you choose.
If you're struggling to choose a wedding hairdo, consider other aspects of your big day. Focus on the details most important to you (maybe your chandelier earrings, the style of your wedding day outfit or your celebration's über-formal style). Follow these tips for some ideas to play up your hair's best qualities for your day-of 'do. Then work with a professional hairstylist to get the perfect wedding day hair (they'll know exactly how to work with your hair).
If you have curly hair or natural hair, check out our respective roundups to gather infinte inspiration. Going based off length? We also have roundsups for long wedding hairstyles as well as short wedding hairstyles. If you have a different type of hair, check out our reccomdations here.
Wedding Hairstyles for Thin Hair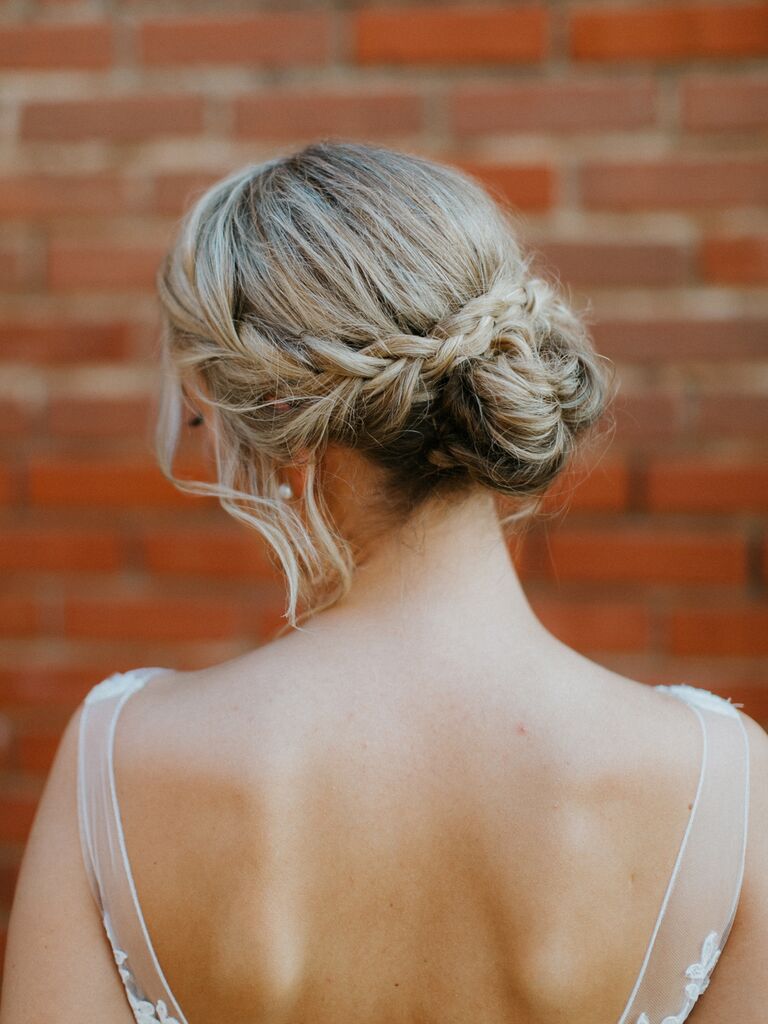 If your hair is fine or thin, keep your look simple. Choose a wedding updo so you don't have to worry about your locks going limp. But that doesn't have to mean your day-of 'do has to be boring—go for a hair updo that's as unique as you are. If you want a classic vibe, wear an elegant updo, like a chignon. For a boho look, rock a twisted updo hairstyle—whether that's a messy bun, fishtail braid or low ponytail. Add fresh flowers or hair accessories (whether a Bridgerton-inspired tiara or an on-trend headband) into your wedding hairdo for an extra-special touch. Pro tip: Thin hair should be slightly dirty before going into an updo, since freshly shampooed hair is often too soft to hold bobby pins. If your hair needs an extra boost, consider using hair extensions to achieve your dream style.
Find your kind of venue
From barns to ballrooms, discover reception venues that feel like you.
If you don't want to wear your hair up, we suggest adding texture so it looks fuller. Loose curls or beach waves will make your hair look thicker on your wedding day. Work with your hairstylist to achieve the perfect curly wedding hairstyle and rock your hair down or half-up half down.
Wedding Hairstyles for Thick Hair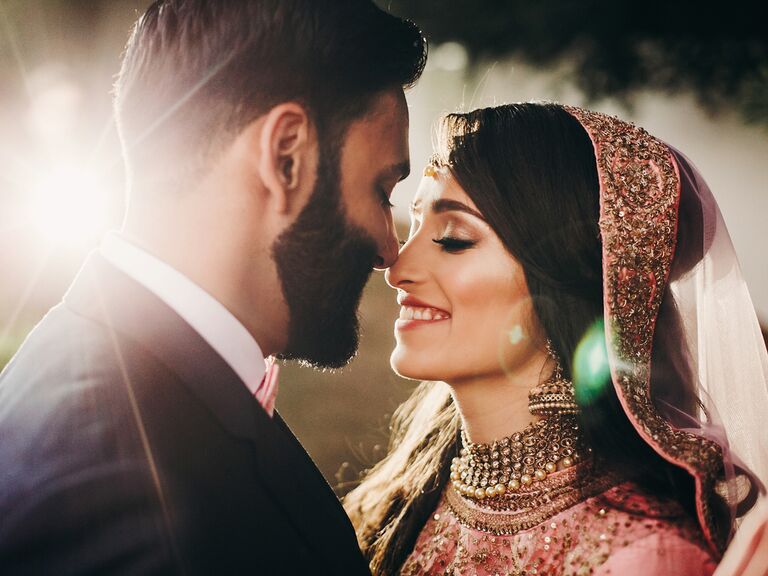 Looking for a wedding hairstyle that's right for your thick hair? Show off lush locks with a twisted half-updo. Whether it's braided, twisted or simply pulled back, a half-up style feels slightly more formal than simply wearing your hair down. Plus, it lifts half of your hair off your neck, so you don't have to worry about overheating.
If you want to wear your tresses down, plan for extra time at the salon to smooth your thick mane and then curl for extra control. A dime-size drop of pomade raked through with your fingertips gives hair height, structure and texture while preventing pesky flyaways.
If you'd rather not worry about your thick hair on your wedding day, rock a French braid, Dutch braid or fishtail braid. Given the thickness of your hair, it'll look straight off of Pinterest. (Pro tip: Make sure your photographer gets a beauty shot of your hair!)
Straight Wedding Hairstyles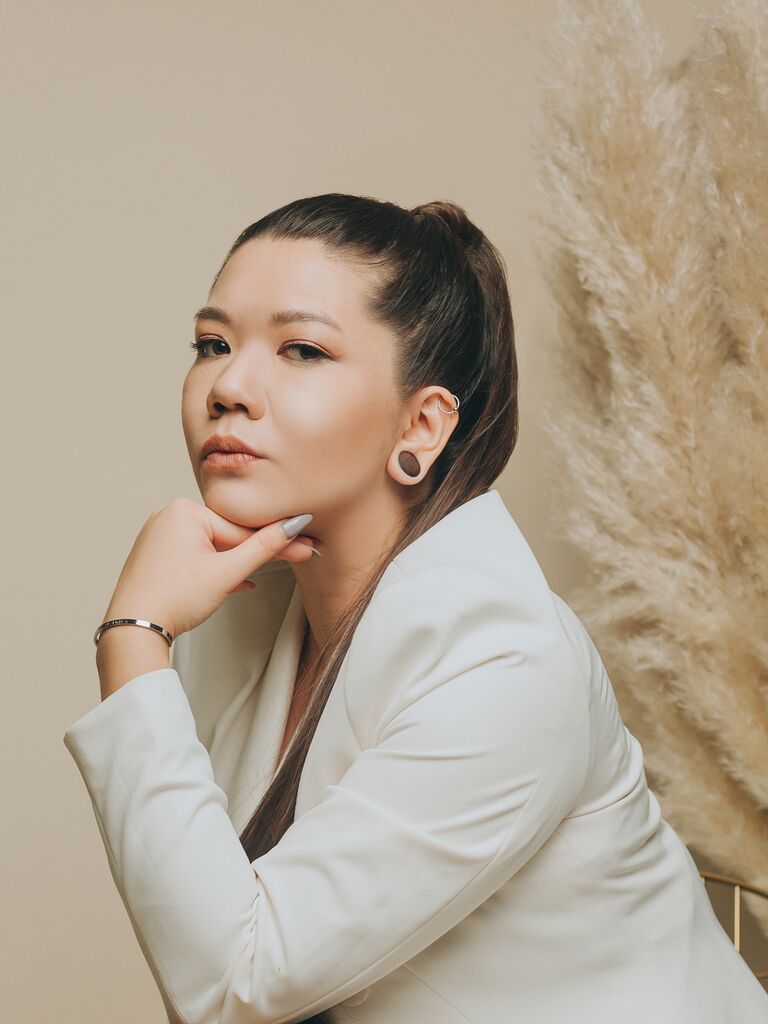 It's extremely difficult to fight your naturally straight hair. Even tight curls sprayed with a full can of hairspray may fall out before the end of your ceremony. If you have smooth, straight hair, embrace that on your wedding day. Show off your glossy texture by wearing it down. Pin one side back or add a veil on top for extra drama. Your hairstylist can give you a smoothing blow out so your hair looks picture-perfect for the wedding.
For a sleek updo, consider a low bun to one side or a bow-like French twist to show off your hair's silky-smooth texture. You can also gather your hair back into a slick ponytail for an on-trend look that's equal parts pretty and practical.
If you're dreaming of wavy hair for your nuptials, ask your hair stylist to curl them tightly before the ceremony. Don't brush them out until they've completely cooled off from the hot tools. Then, make sure you spray with a generous amount of hairspray. Don't worry if they loosen up throughout the night—they'll simply look like effortless beach waves.
Wedding Hairstyles for Oily Hair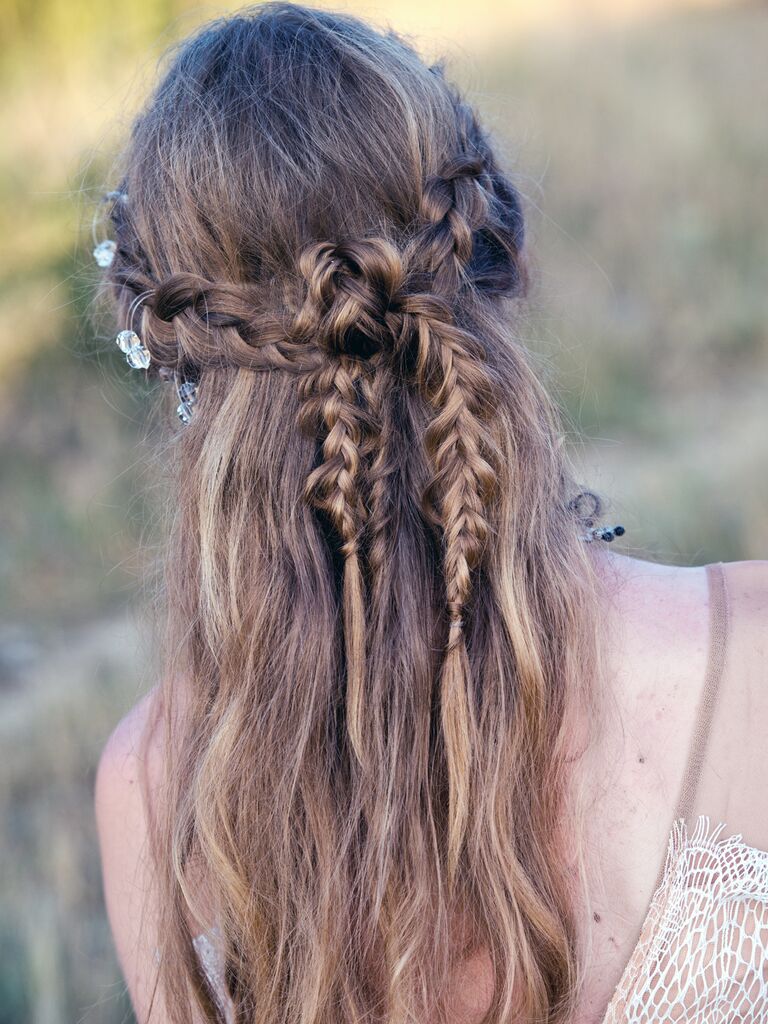 Having oily hair isn't anything to be embarrassed about. We recommend you speak to your hair stylist about your hair routine before the wedding. They can recommend products to help balance your scalp's oil production. If you're nervous about your wedding day, you might want to avoid wearing your hair down. A low-maintenance updo or half-up hairstyle will keep you from touching your hair, which encourages oil production. Keep your roots fresh and clean all day with a dry shampoo, which will absorb oil and add a subtle scent. In a pinch, a touch of baby powder does wonders. Just don't forget to rub it in so you can't see any white residue.
Braids also work very well for this hair type, as plaits hide any oiliness you experience on your wedding day. Plus, a braided hairstyle ensure your tresses stay put all day and night.
Wedding Hairstyles for Colored or Chemically-Treated Hair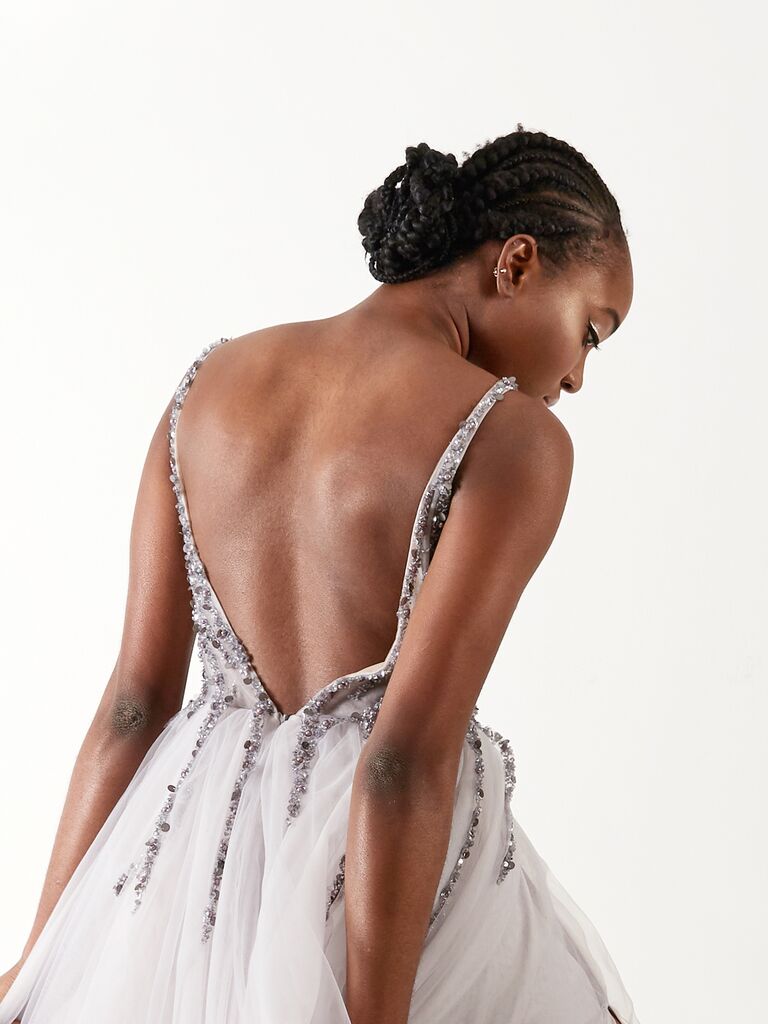 If you chemically straighten, relax, color or treat your strands, your hair is likely fragile and prone to breakage. Pick a wedding day hair style that conceals damaged ends, like a French twist, chignon or messy low bun. Your stylist can use pomade to increase shine and smooth down your strands.
If you have natural hair that's been treated, you can also wear a protective style, like box braids or cornrows. Wear them down, pin them into a half-up hairstyle or sweep them up into a pretty bun.
However, you can wear any type of hairstyle if you're working with a pro. They'll use the proper products and hot tools so that your hair looks like a million bucks on your special day.