Points for Your Wedding Photography Contract
Check that these key points are included in your written agreement.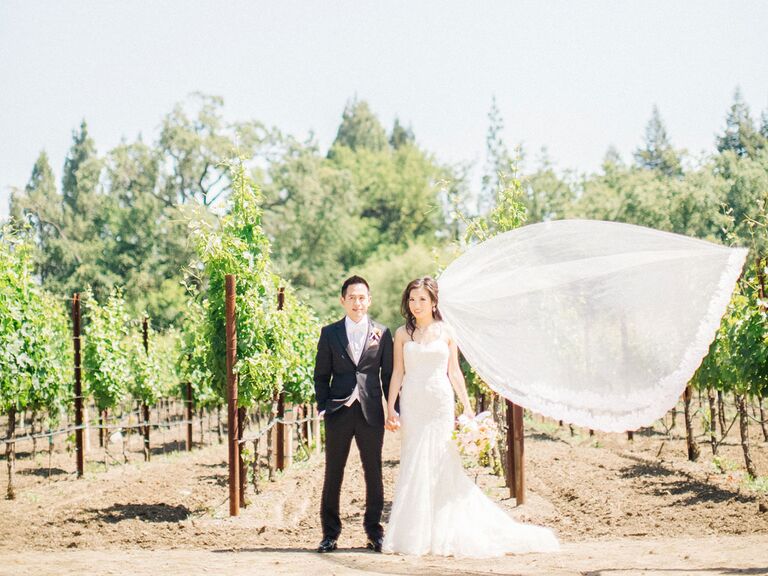 Matdivad Photography

After you've picked the perfect photographer to shoot your wedding, you have one more to-do in order to book them: the written contract. Getting all your i's dotted and t's crossed will help prevent any miscommunication and ensure you get the photos you want and the services you're paying for. As you carefully read over your contract, make sure all of the following standard info is included. Once you know all your bases are covered and the information is correct, sign on the line and have your photographer do the same. Then make a copy of the document for your files, so you can easily consult the contract as your wedding approaches.
Here, the basic points for every photography contract:
Name and contact info for you and your photographer
Name of the photographer(s) who will be shooting your wedding (and the number of assistants, if applicable)
Correct date(s), exact number of hours, starting time(s) and specific addresses forevery location your photographer will be expected to go to, from the rehearsal dinner to the morning-after brunch
Subjects to be covered, including getting ready, ceremony, cocktail hour and reception
Detailed shot list you've agreed to
Number of cameras that will be used and which formats (digital, film or both)
If shooting film, number of rolls to be shot, whether in color and/or black and white, type of film and cost per additional rolls (if needed)
Number of proofs you'll receive, and how you'll receive them (digital or hard copies)
Date your proofs will be ready and how long they'll be available to view online
When and how you'll receive your order (albums, prints) once you place it, and any other package or delivery fees and details
Timing for breaks (like your band or DJ, your shooter will need to be fed and to take a break—schedule it during dinner to avoid missing any amazing dance floor shots, or if you're having a second shooter, ask them to alternate breaks)
What you would like the photographer to wear (optional)
Copyright details—who owns the rights to the photos, and if there are any restrictions on posting or distributing the photos on social media or elsewhere (include stipulations for where your photographer is allowed to share your photos, especially if you'd prefer they aren't used for promotional materials or submitted to magazines without your permission)
Non-disparagement clauses that prevent you from leaving negative reviews online (it's so important to see if these are included—some couples are coming back from their honeymoon to lawsuits because they didn't read the fine print!)
Total cost (itemized, if possible)
Overtime fee, if applicable
Reorder price, if you decide to order additional prints later
Deposit amount and date paid (usually when you book)
Remaining balance and due date
Cancellation and refund policy
Looking for photographers and videographers near you? Find them here.
Read our breakdown of every type of wedding photography style here.