14 Hottest Wedding Photography Trends
The latest trends, here.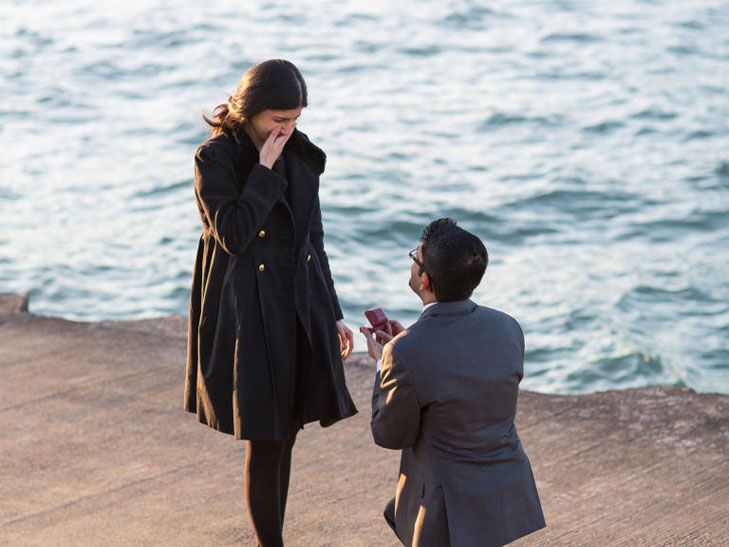 Shooting the Proposal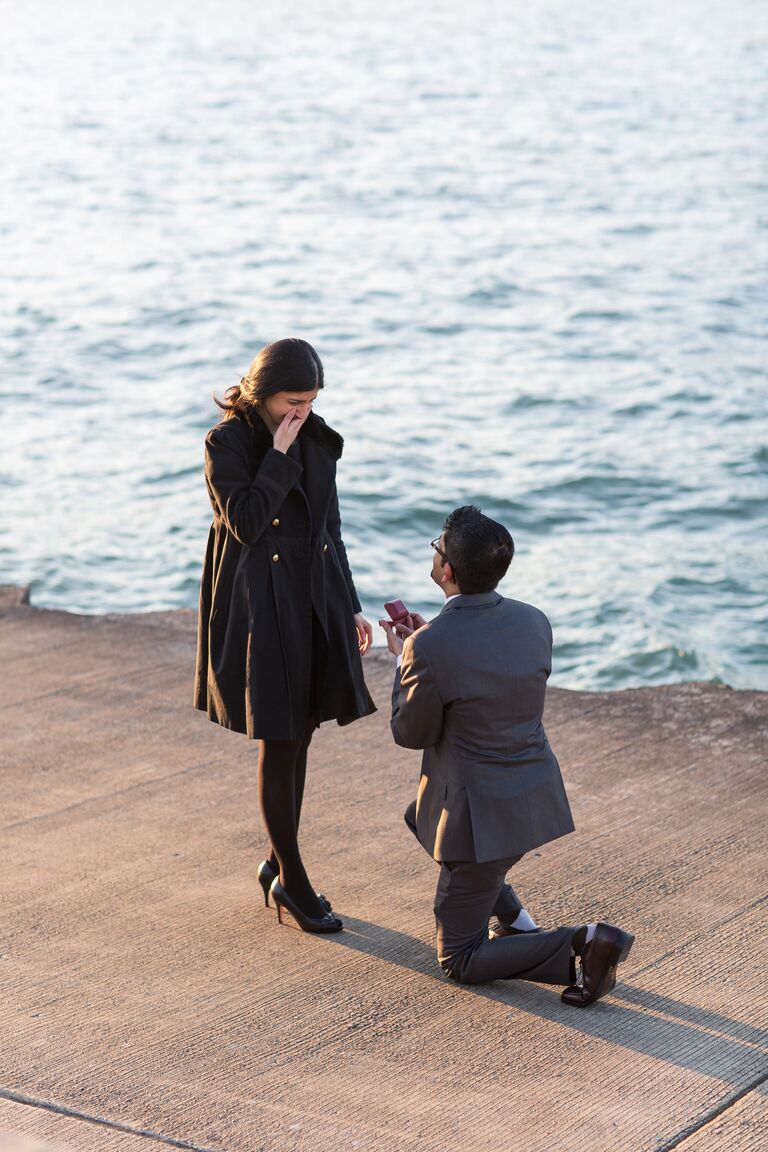 Some savvy grooms are hiring photographers to document their proposal so that wonderful-but-fleeting moment can be relived later by the couple and shared with friends and family. Photographer Danny Weiss says this trend is growing quickly, and he loves being a part of it. "I'll never forget one proposal I shot in Central Park in New York City, in the dead of winter. It felt like it was just me and the couple in the park, and I got really great images," he says.
Incorporating Instagram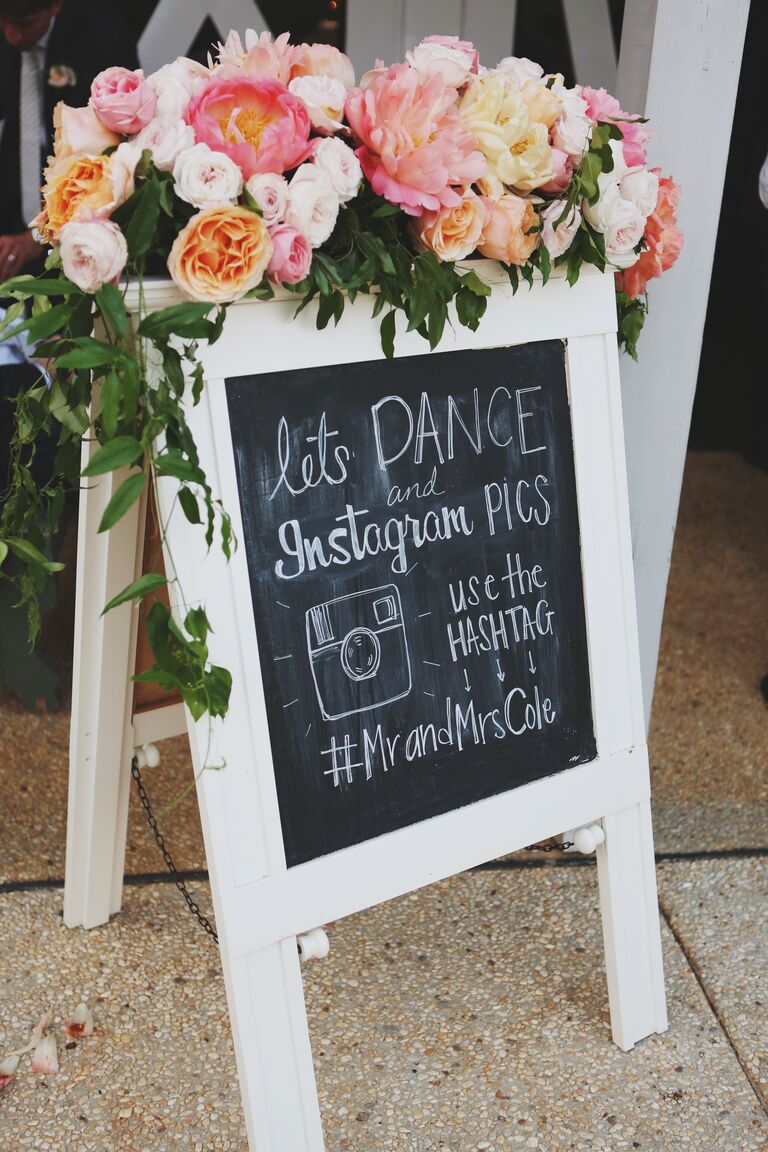 Creating a wedding hashtag for guests to use to upload photos to Instagram and Twitter can help you experience your wedding through their eyes. Apps, like Artifact Uprising, are also allowing smartphone users to then upload those photos from Instagram and create actual printed hardcover books (not to mention calendars and postcards) of their instant artworks. "I even use their products as little preview books for clients," says photographer Corbin Gurkin of Corbin Gurkin Photography.
Brady Bunch-Style Bridal Party Photos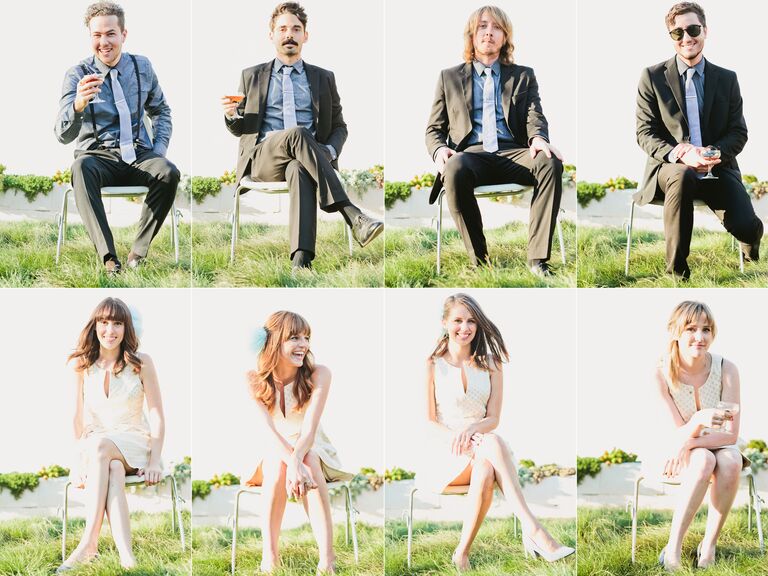 Some creative photographers are taking photos of the wedding party separately and then creating playful graphic grid designs in photo albums later. "It's great because those closest to you put a lot of time and money into being a part of the wedding, and it's a nice gesture to provide them with a gift portrait after the festivities are over," says photographer Mel Barlow of Mel & Co.
Stop-Motion Wedding Photo Film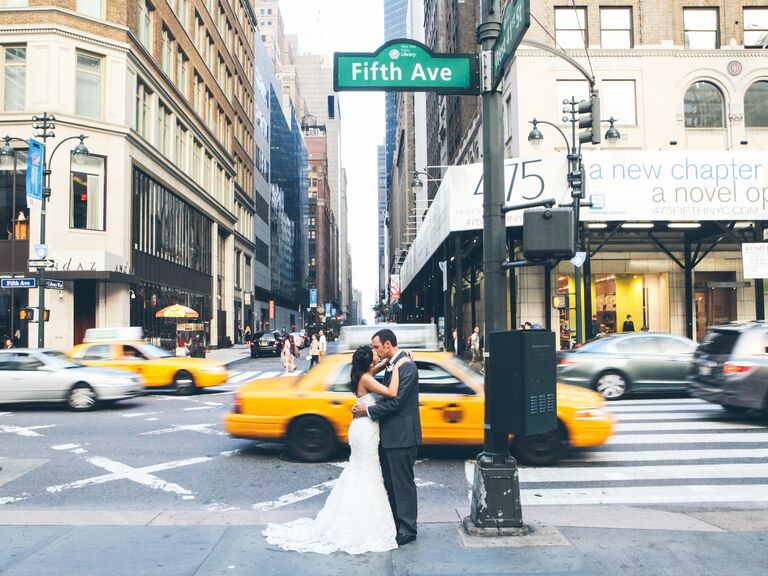 This form of photography takes still photos and animates them, generally in a video set to your choice of music. "I've done a series like this for a quick set of 10 to 20 images and put them all together on a wedding album page, and the result was pretty cool!" says Caroline Winata of Milou & Olin Photography. Stop motion works especially well for a short trailer to put on your Facebook page or to send around in an email to close friends.
Bridal Portraits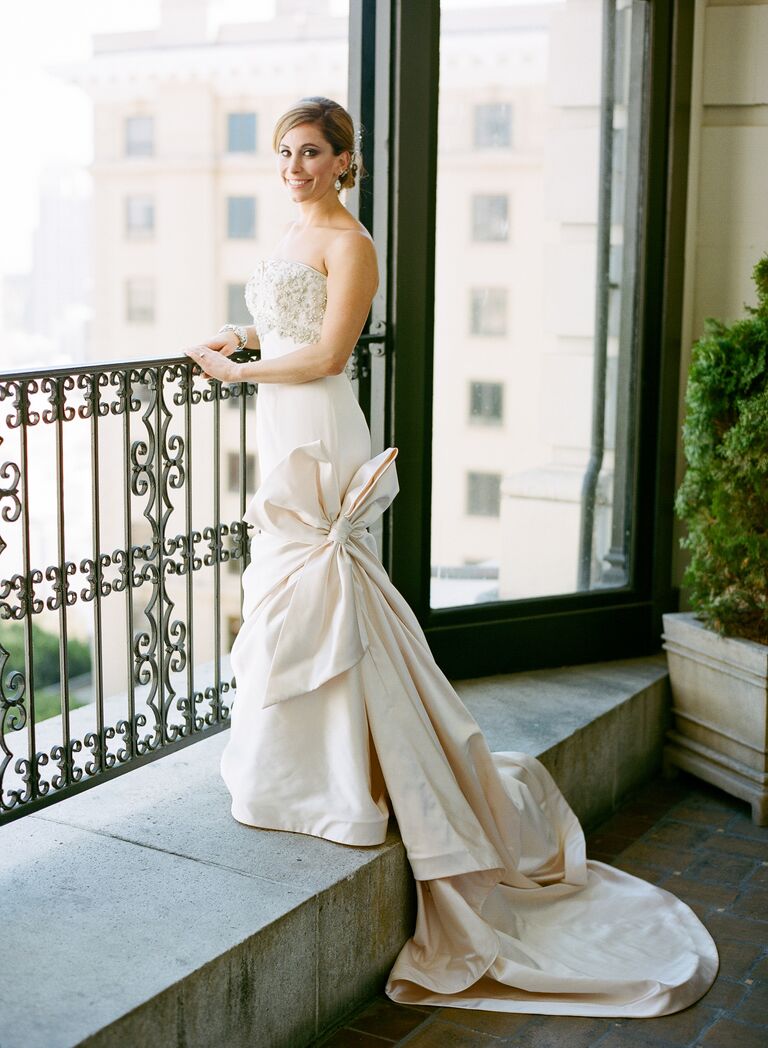 Brides are scheduling bridal portrait sessions in their dresses before the wedding day or allotting time on the day of to take formal portraits of themselves. "You're spending all this time and effort on your look and it's nice to document it properly," says photographer Denise Chastain of Denise Chastain Photography. Another twist? Formal couple portraits, which show posed, traditionally styled shots of the couple.
Dreamy Film Images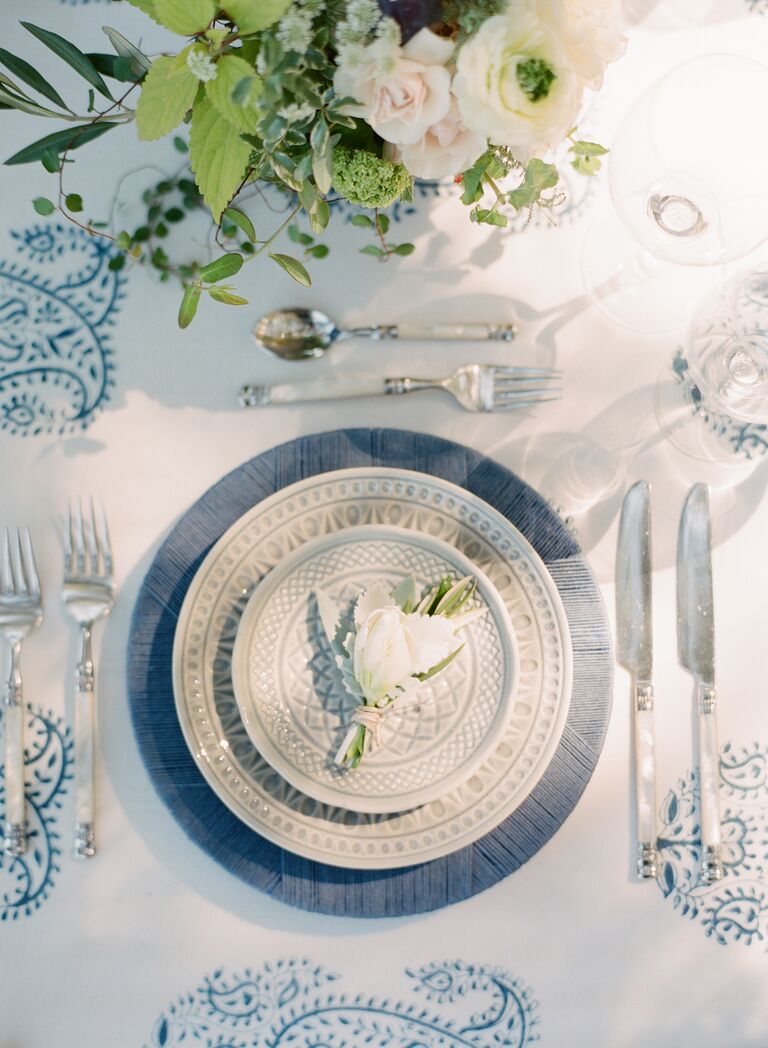 Like backlit photos, film images are super-romantic and are making a mega-comeback in the cyclical world of wedding photography. "I think film is a perfect fit for both décor and portraits," Gurkin says. But don't feel like you have to limit your shooter solely to film. "I still prefer the versatility of digital in low light or on a rainy wedding day," Gurkin adds.
Father-Daughter First Looks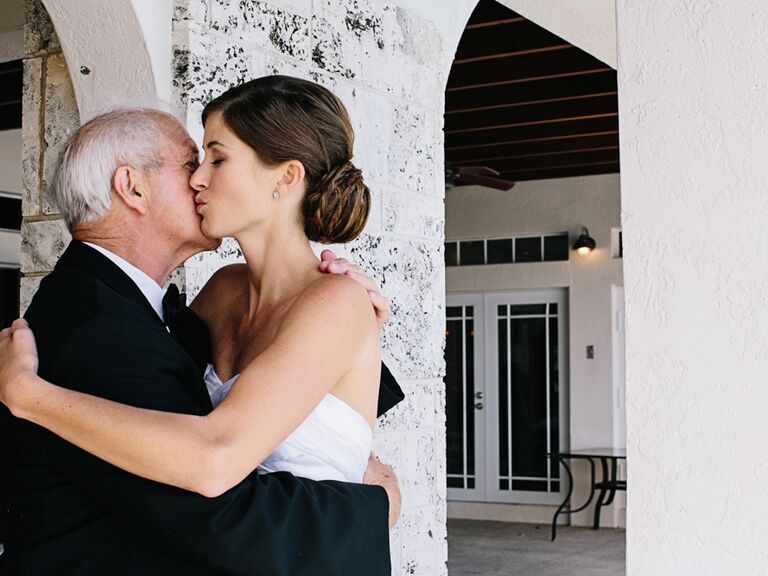 The first-look photo has been popular for a while now (see: "Should you do a first look?") and is still going strong. But some brides are having photographers capture their dad's first glimpse of them in white as well. "This trend has deep Southern roots and is definitely a sweet moment during the day. Wedding days can be so busy, and I love that some girls choose to take a few minutes to spend time with their dads," says Genya Garrett of Vue Photography.
Photo Booths with Social Media Integration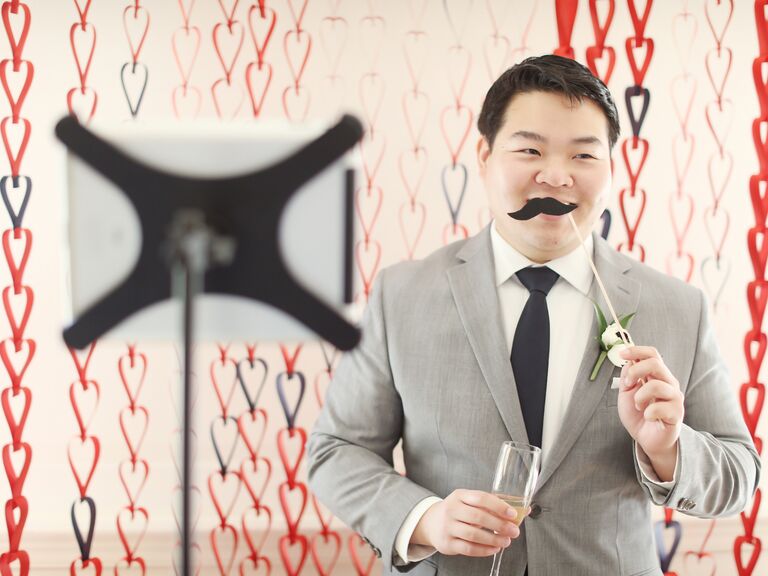 In addition to better props (think: vintage finds rather than dollar-store pickups), photo booths are going high-tech, with touch screens and Wi-Fi, allowing guests to immediately upload photos to social media, says Matthew Lee of Cly Creation. Why wait until tomorrow to upload photo-booth snaps when it can be done instantly?
Showing Family Photographs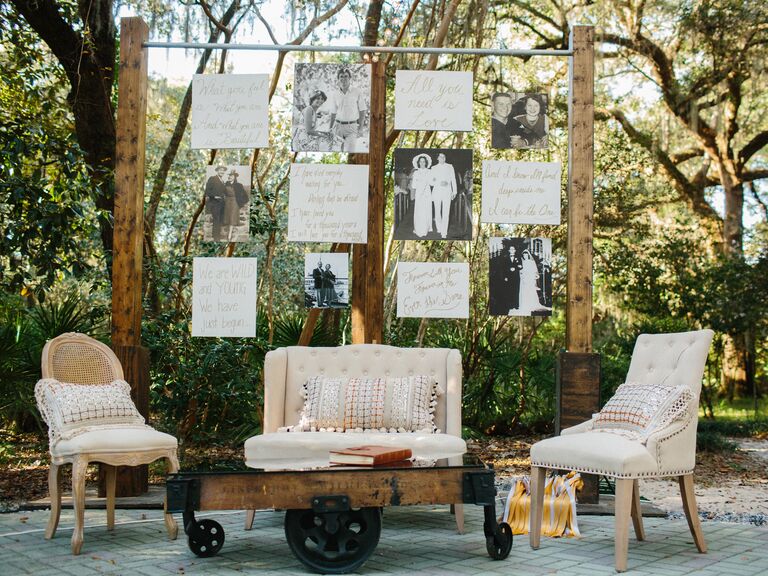 Do you want to show sentimental or funny family photos at your reception? If so, you'll find you're in good company with some other on-trend couples and photographers. "I did it at my own wedding and see it at many weddings I photograph," says Weiss. "To me, weddings are about bringing together different generations. That's why I love having photos of grandparents, parents and others to tie it all together."
Backlit Photos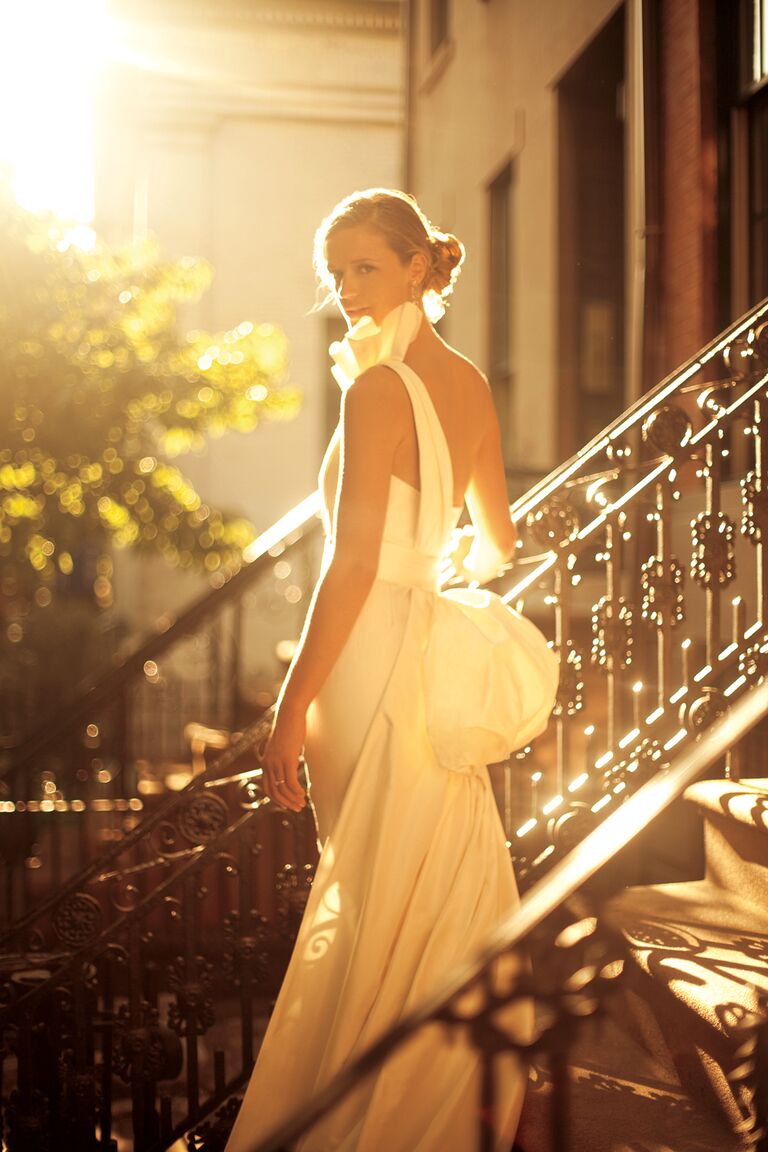 Using natural light coming in from behind a couple creates über-romantic images. "To achieve this look, you shoot when the sun is setting or rising -- when the light is soft and warm, which flatters the subject. "It's all about the ambience," says Lee. "When you take a stroll early in the morning or at sunset time, everything looks great and romantic." This is a perfect example of relying on Mother Nature -- not filters -- for gorgeous photography.
Day-After Shoots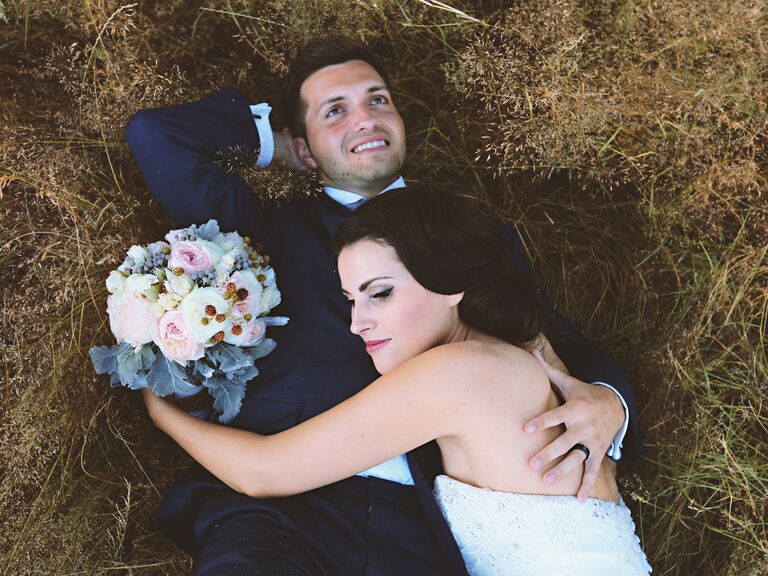 Wedding days are crazy-busy and photographers do their best to get every shot you'd like in the bank. But day-after shoots can help them hit all their marks, and are gaining popularity with conscientious couples. "Day-after shoots are also a great idea if you want to shoot in a location that's different from your wedding venue or if time is a factor and lighting becomes an issue," Gurkin says.
Casual Family Photos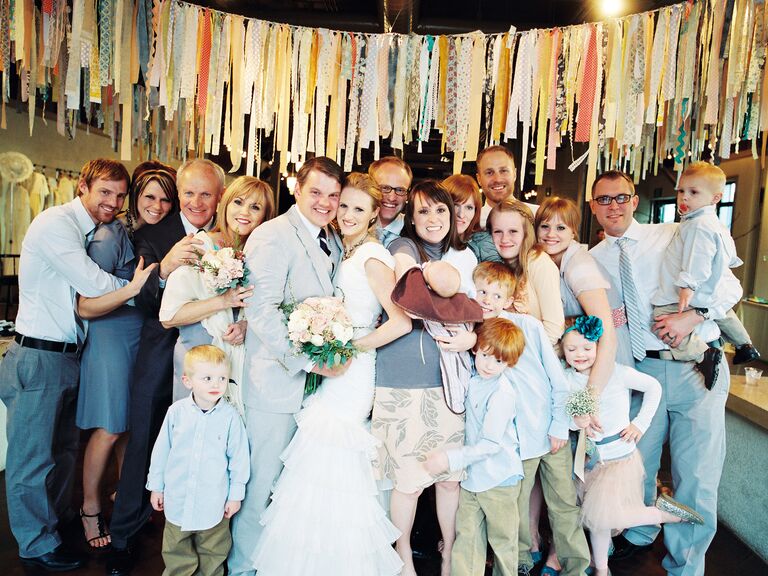 Family portraits tend to be some of the more unnatural shots in a bridal album. Seriously -- when do you ever stand in a straight line, with perfect posture, all looking in the same direction, in real life? "Casual family photos are a great new trend because they bring out more relaxed emotions, which can ease tension during family portraits," says Barlow. "They usually take place during emotionally charged times, either right before or right after a wedding ceremony, so anything that keeps the stress level down will usually result in better photos." Your photographer should try unique locations, or catch people hugging and chatting -- being a family instead of moonlighting as models. A more formal shot that's still relaxed? Have everyone join arms in a casual group hug.
Overhead Shots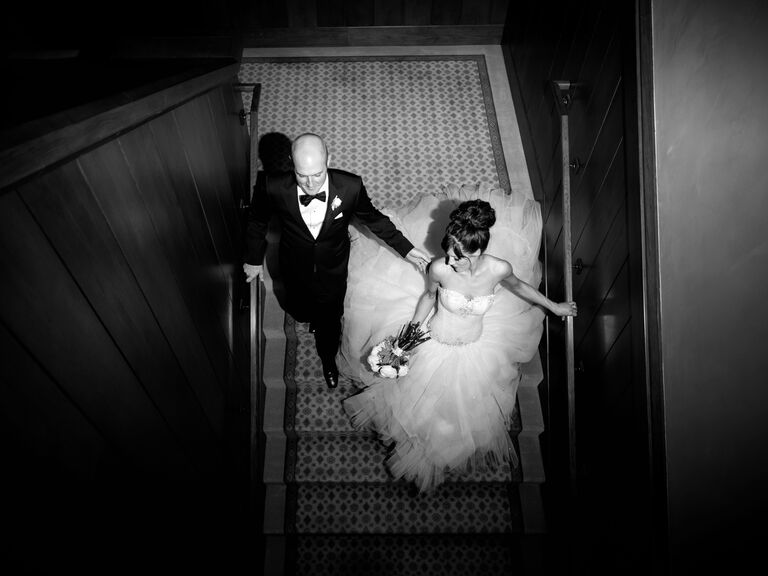 Whether you have your photographer take aerial shots of just you two or everyone at your wedding, this is an effective way to capture the spirit of the day. "I'm all about interesting angles, so if there's an overhead vantage point -- especially of the reception tables -- I love taking this shot," Gurkin says.
#Selfie Shots
Some social-media-savvy couples are setting up "selfie stations" for their friends and family (a pretty backdrop to shoot themselves having a great time at your wedding). "As a photographer seeking out authentic moments to document, guest selfies can add to a fun and spontaneous atmosphere at any wedding," Gurkin says.
The Knot and Generation Tux present The Modern Groom, a series full of style advice and tech inspiration to keep you up-to-date on the latest wedding trends. Visit Generation Tux to learn about the newest way to rent tuxedos or suits online.