Points for Your Videography Contract
Here are all the essentials to address before signing on the dotted line.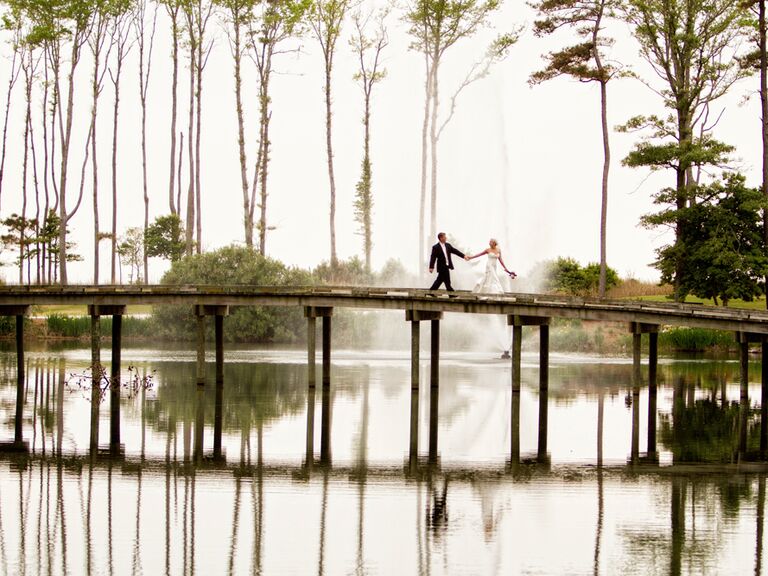 Grant & Deb Photographers
Signing the contract is the final step to reserving your videographer for your wedding day. But before you sign, make sure your contract includes everything on this checklist. Beyond the essentials, if there are any agreements you made with your videographer (like including something special in the finished film), ask them to write it into the contract—that way, there are no misunderstandings on either end. Also make a copy of the document for you to keep so you can easily consult it as your wedding approaches.
Names and addresses of all locations where the videographer will be shooting
Number of cameras and names of any assistant videographers or second shooters (put it in writing that they'll bring at least one backup camera in case there's a problem with the first one)
Name of an acceptable videographer substitute in case of an emergency on the day of
The total hours they'll work
The hours of raw footage the videographer will shoot and whether you'll receive it all (usually it comes on a hard drive)
The type and total time of your finished, edited video
Any editing features or special effects you've agreed upon
Number of DVDs, Blu-rays or flash drives you'll receive with the finished video
Type of equipment and medium to be used
Background music that will be played (include a song list if you want certain ones to be included)
Number of interviews to be included (if you're having them)
Total cost
Deposit amount and due date
Fees, including overtime rates and cost of additional DVDs, Blu-rays or flash drives if you want them
Date when the final video will be ready
Cancellation and refund policy
Looking for photographers and videographers near you? Find them here.
See essential points for your wedding photography contract here.