7 Wine Wedding Favors We Love
Whether you are having a vineyard wedding or are just a bona fide oenophile, get inspired by these fun wine wedding favors to give your guests.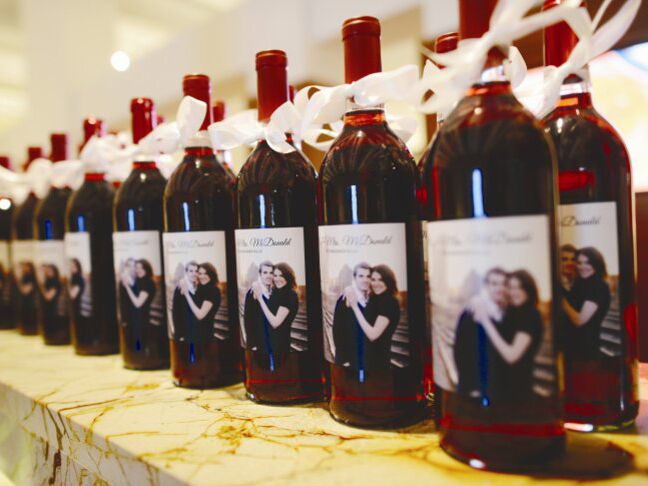 Indigo Photography
If wine is the focal point of your wedding (or not—you don't need an excuse!), what's better than incorporating vino in other areas of the reception? From personalized labels to mini bottles, here are seven wine wedding favor ideas your guests will love. Cheers!
Wine Thank-You Notes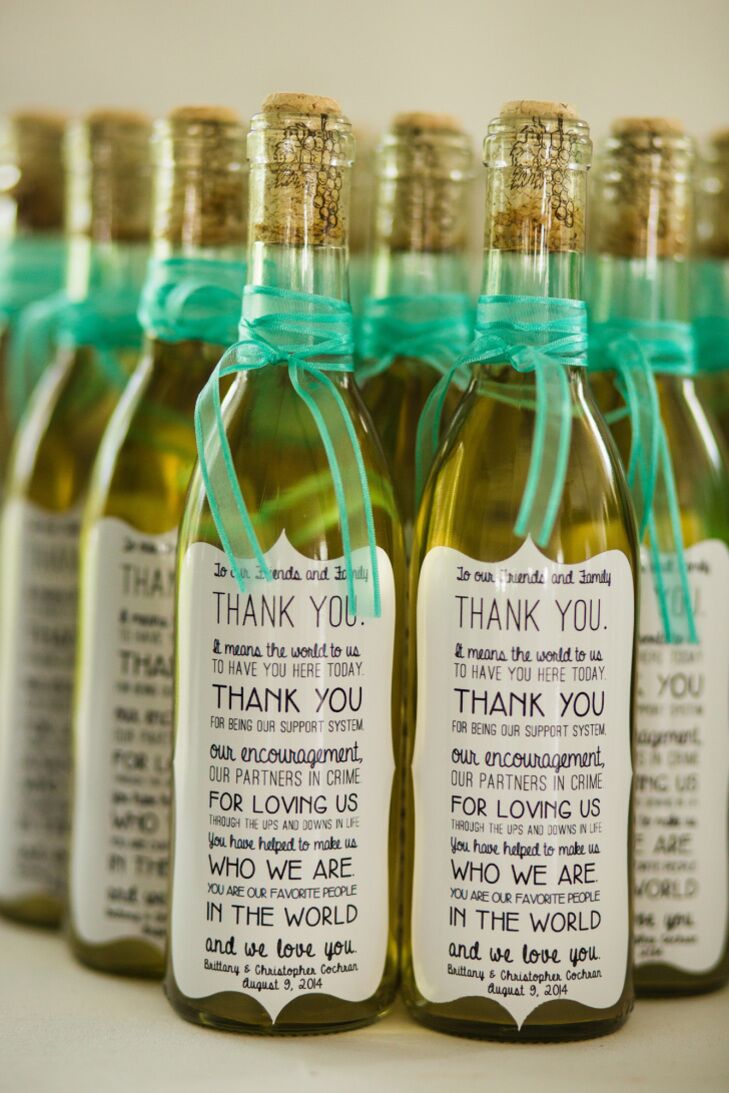 Let your friends and family know how much they mean to you -- right on the bottle.
From the album: A Simple Outdoor Wedding at the John Joseph Inn in Groton, New York
Wine Bottle Stopper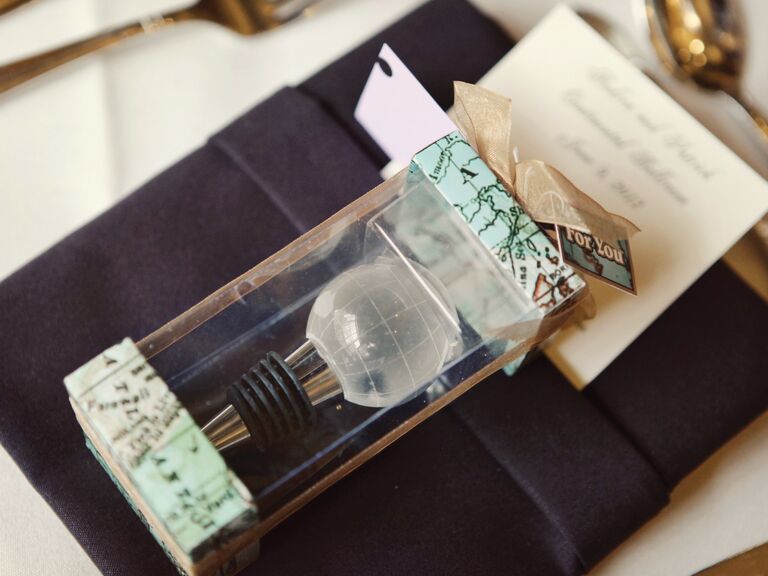 With a wine stopper, your guests will think of you with every sip!
From the album: An Elegant Vintage Wedding in Cincinnati, Ohio
Mini Wine Bottles
For easy-to-carry favors, these cute mini bottles are perfect.
From the album: A Traditional Formal Wedding at Pinnacle Golf Club in Grove City, Ohio
Wine Bottle Escort Cards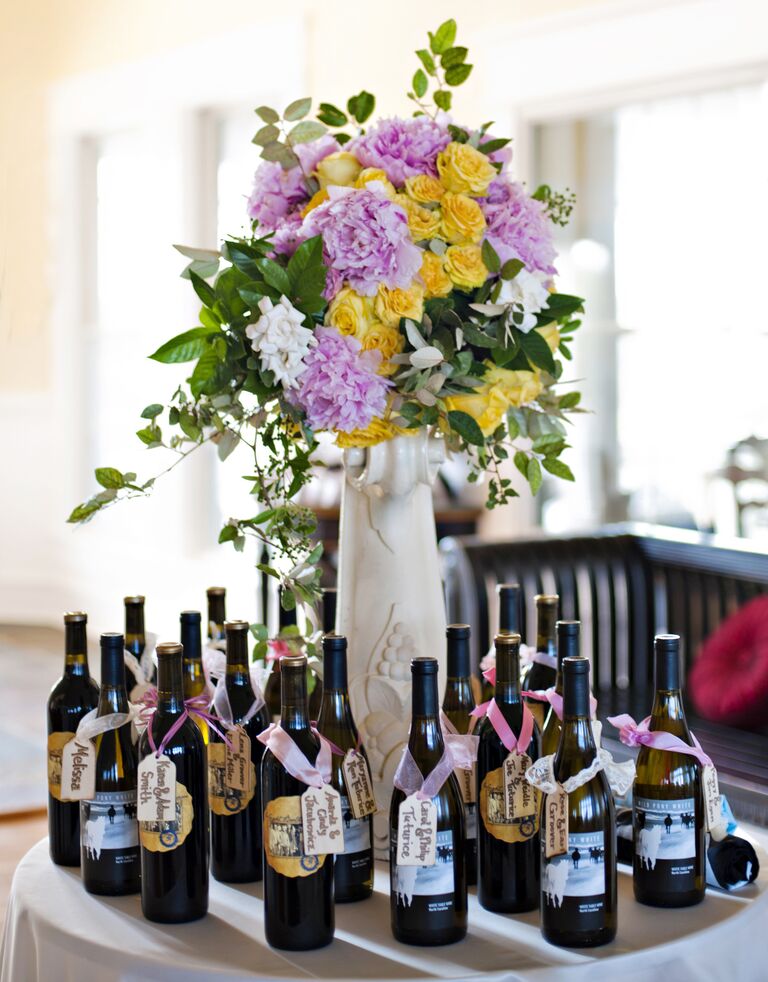 Let wine lead the way with these elegant escort cards.
From the album: A Seaside Wedding in Duck, North Carolina
Monogrammed Wine Bottles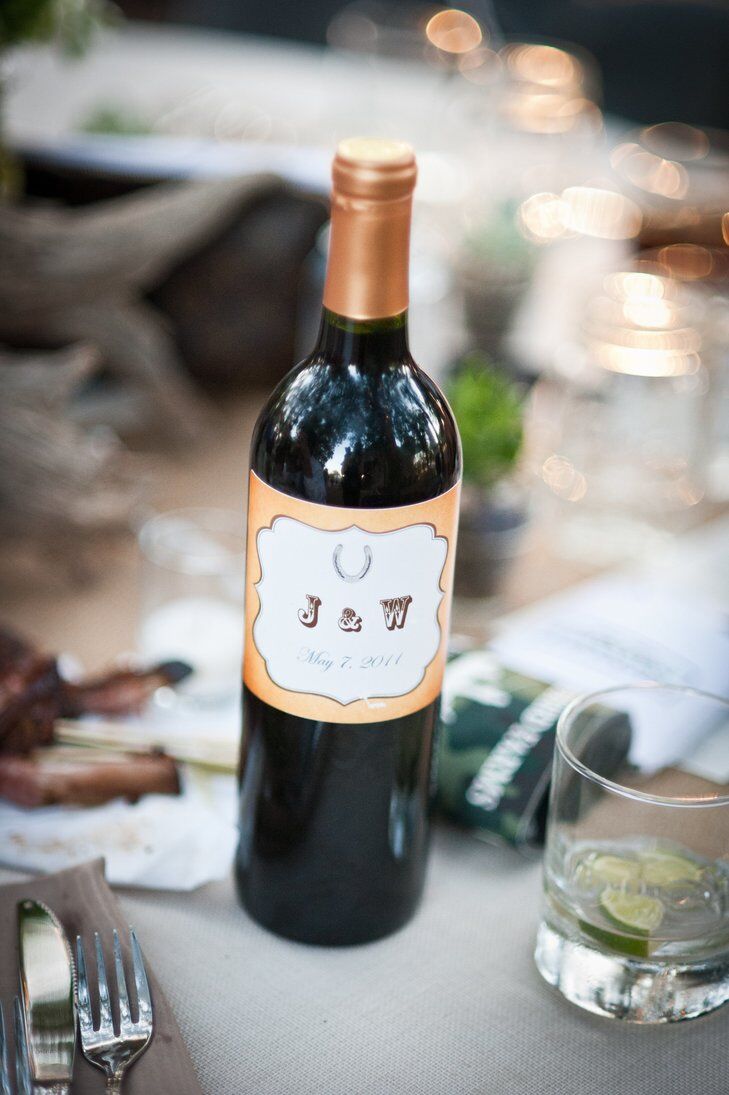 Have a custom wedding monogram for your invitations and cake topper? Make your mark on a wine bottle too.
From the album: A Rustic Ranch Wedding in Austin, Texas
Wine Bottles With Tags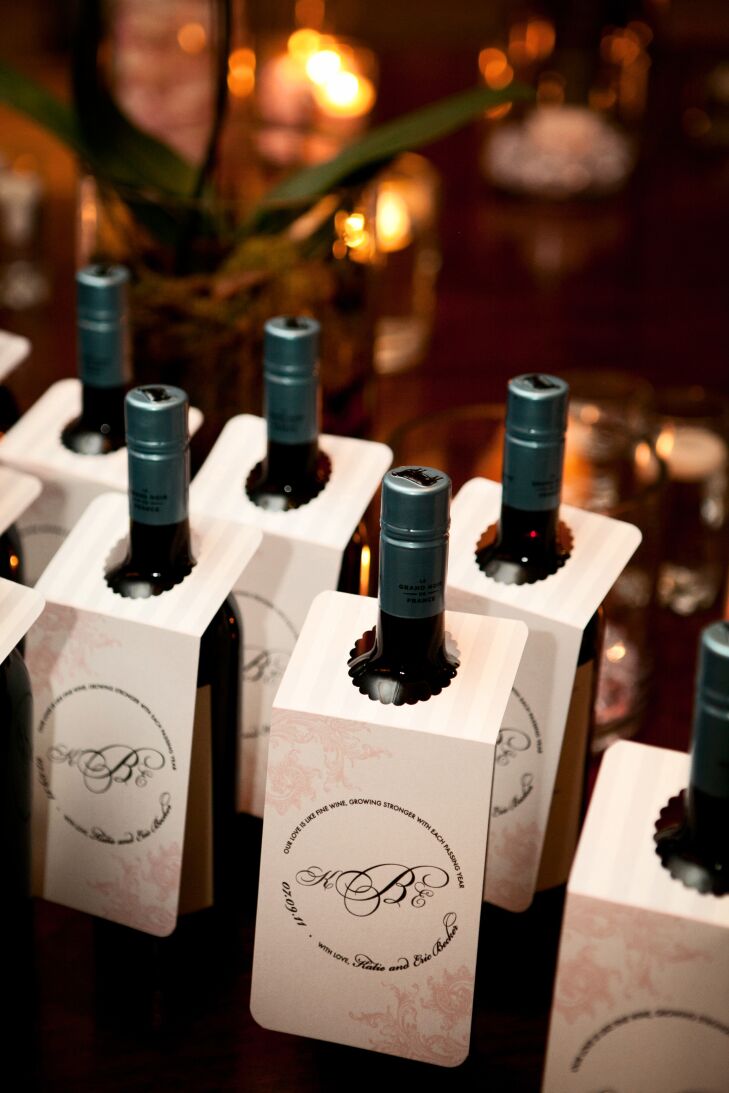 Sturdy tags add a sophisticated touch to wine favors.
From the album: A Formal, Classic Wedding in St. Louis, Missouri
Personalized Wine Bottles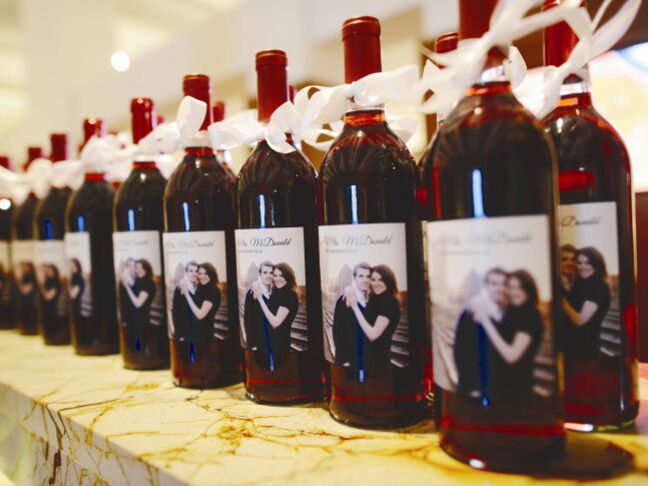 Put your engagement photo to good use by incorporating it in a unique label.
From the album: A Classic Wedding at Foundation for the Carolinas in Charlotte, North Carolina