31 Gifts for Your Child's Significant Other That'll Show Your Love and Support
Help your son or daughter's special someone feel like part of the family.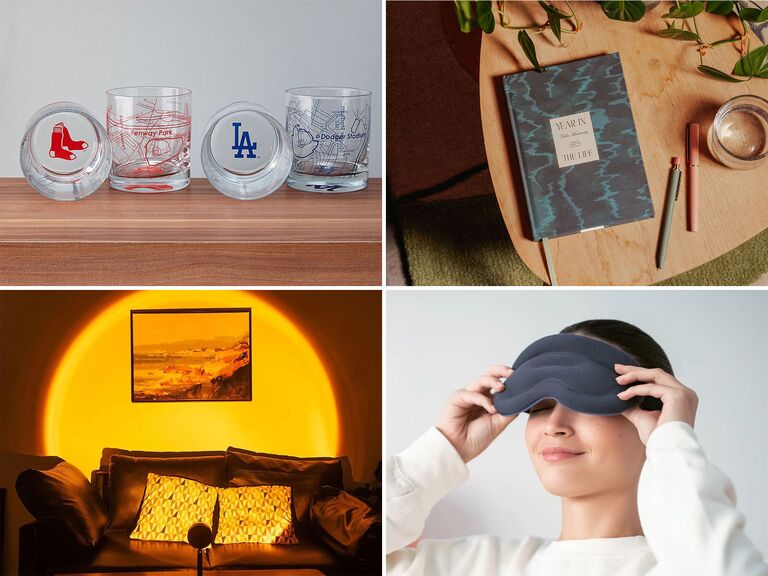 We have included third party products to help you navigate and enjoy life's biggest moments. Purchases made through links on this page may earn us a commission.
While they may not be your in-laws quite yet, buying a gift for your son or daughter's significant other is a thoughtful way to show you care. Whether it's a new love or a long-term relationship, these creative presents will make them feel like they're already a part of the family. But what kind of gift would express so much sentiment? Remember, it's really the thought that counts, so you're halfway to handing over a great gift for your child's boyfriend or girlfriend already. As for the other half, consider their interests and hobbies when choosing a gift so they know you've taken a genuine interest in getting to know them. We've got plenty of gift ideas for a sporty, crafty or outdoorsy S.O. alike. If you're not super close yet, that's okay—we've also rounded up practical and trendy gifts anyone will love. So, whether you're shopping for a birthday, holiday or even graduation gift for your son or daughter's other half, one of these presents is sure to fit the bill.
1. Cashmere Scarf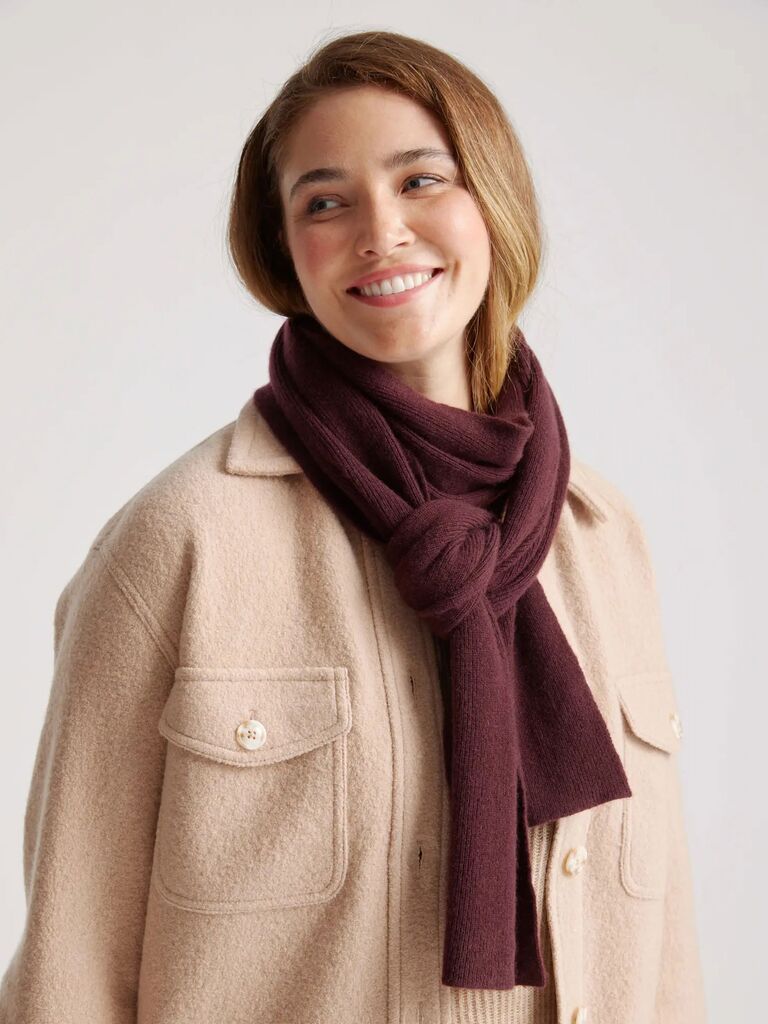 If you want to spoil your child's significant other as if they were your own, you can't go wrong with this luxe cashmere scarf, which is available in six stylish hues. But don't fear the price tag—Quince makes affordable cashmere (and silk) goods sourced sustainably and ethically. It's a perfect gift for your son or daughter's girlfriend or boyfriend for Christmas, since they'll be able to use this cozy winter accessory right away.
2. Birthflower Necklace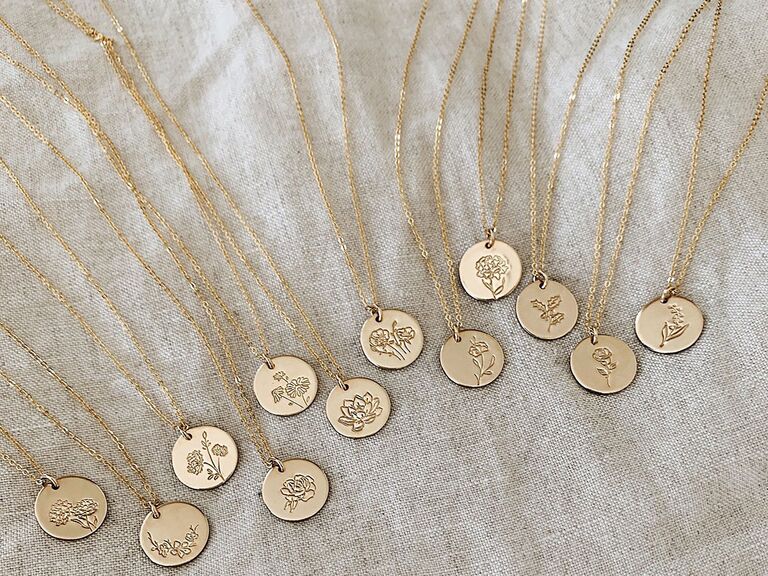 You don't need to know everything about your son or daughter's S.O. to pick out a meaningful present. Instead, take something you do know about them—like their birth month—and run with it. These dainty disc necklaces are stamped with 12 different birth flowers for a cute and personalized accessory. Don't think this sentimental necklace has to be saved for their birthday, though—fashion jewelry can be an appropriate gift no matter the occasion.
3. Heated Drink Coaster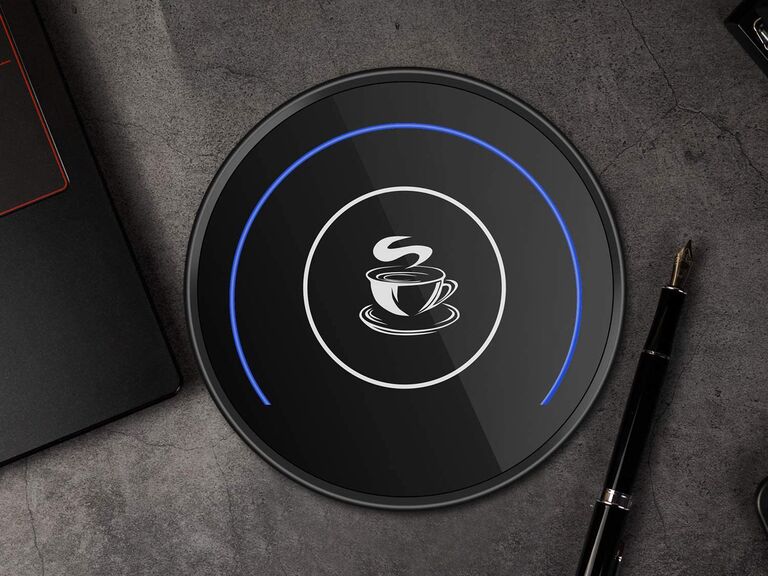 We can't think of anyone who wouldn't appreciate this ultra-useful heated drink coaster. It has a gravity induction switch so that whenever the weight of a mug is placed on it, it'll automatically turn on. (Don't worry though it's just used for heat preservation, not boiling water, so it's college dorm-approved if you need a clever graduation gift for your son or daughter's significant other.) It's also waterproof in case they fill their mug a little too high or put it down a little too hard. They'll want one for all their office spaces.
4. DIY Hot Sauce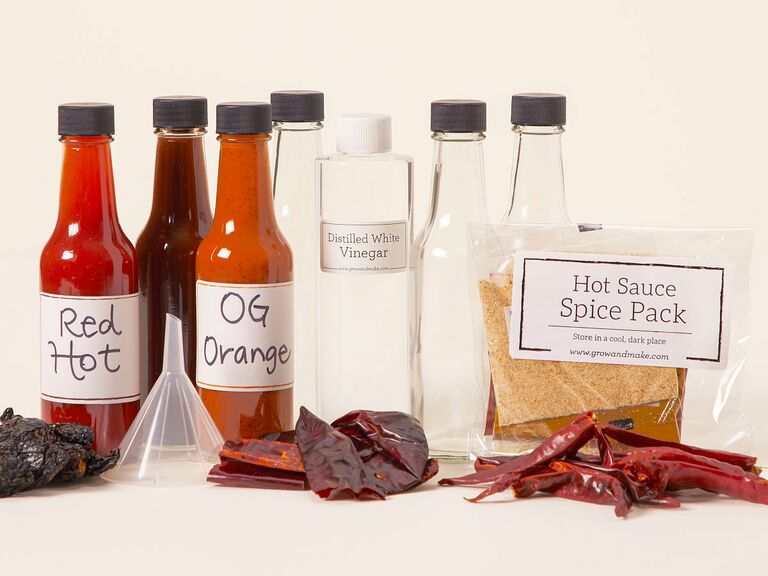 If your child's S.O. is interested in cooking (or just adores anything spicy), consider this hot sauce-making kit. It includes everything they'll need to make their very own condiments, from the fiery ingredients to glass bottles and custom labels. It'd make for an extra fun birthday or holiday gift for your son or daughter's partner.
5. Easy Knitting Kit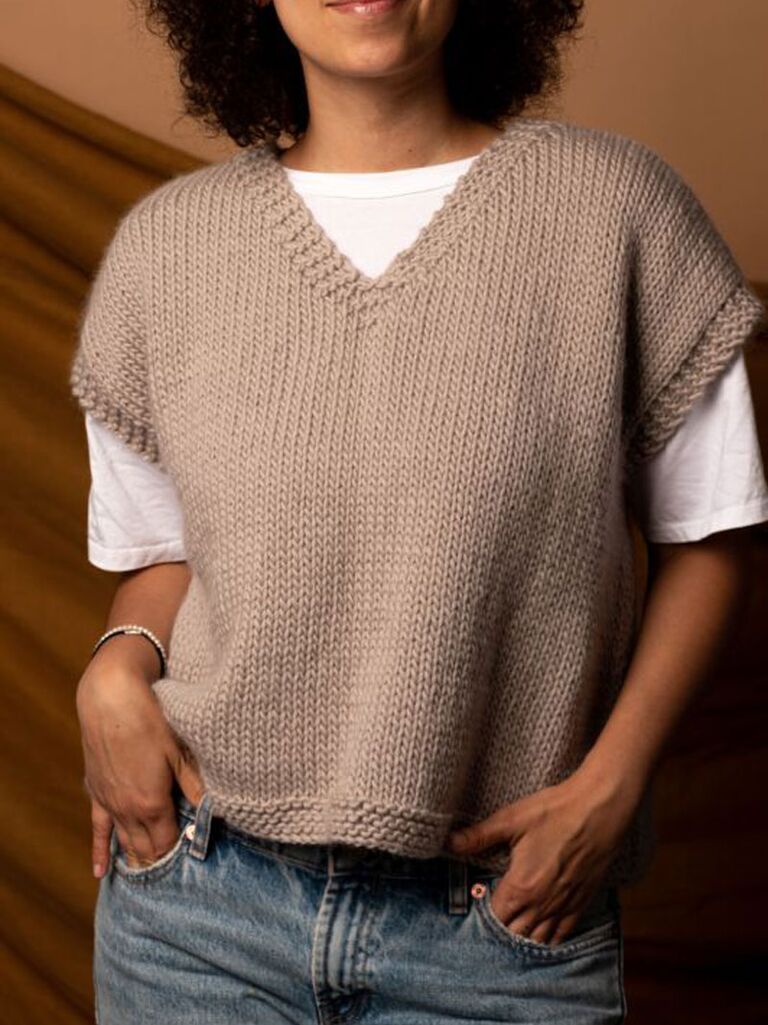 Two things have come back into popularity this year: knitting and sweater vests. Help your child's significant other perfect a new hobby—or hone in on their existing passion—with this comprehensive knitting kit. Not only does it come with yarn, needles and a digital or printed pattern, but they'll also have access to easy-to-follow tutorial videos. All you need to do? Choose the color and size of the sweater they'll make! They'll feel so accomplished every time they put it on—and won't be able to wait to show it to you.
6. A Cupcake Delivery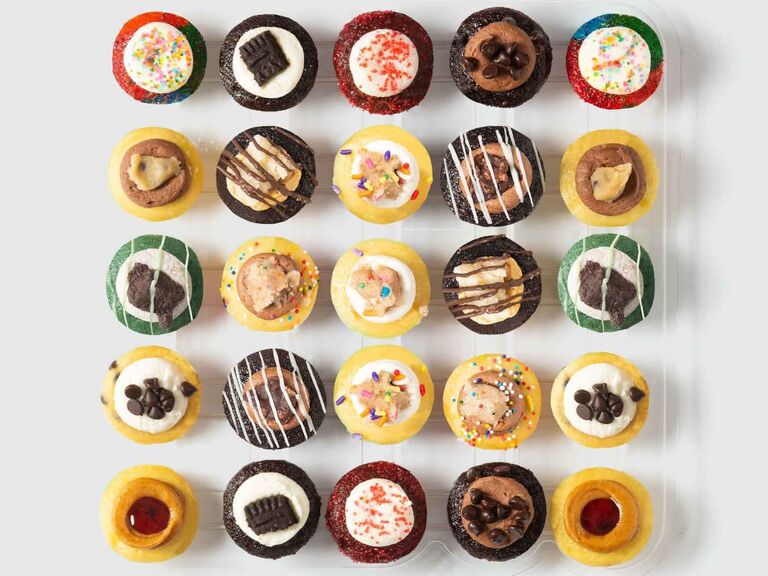 Who doesn't love cupcakes? If you're looking to send your child's girlfriend or boyfriend a special treat for their birthday, they'll be pleasantly surprised to have these sweets show up at their door. Baked by Melissa makes uniquely flavored mini cupcakes (like Cinnamon Bun and Peanut Butter & Jelly) decorated with rich icing and candy bites. Just choose a box of 25, 50 or 100 (depending on their sweet tooth) then have them shipped to their home address.
7. Dog-Themed Coffee Gift Set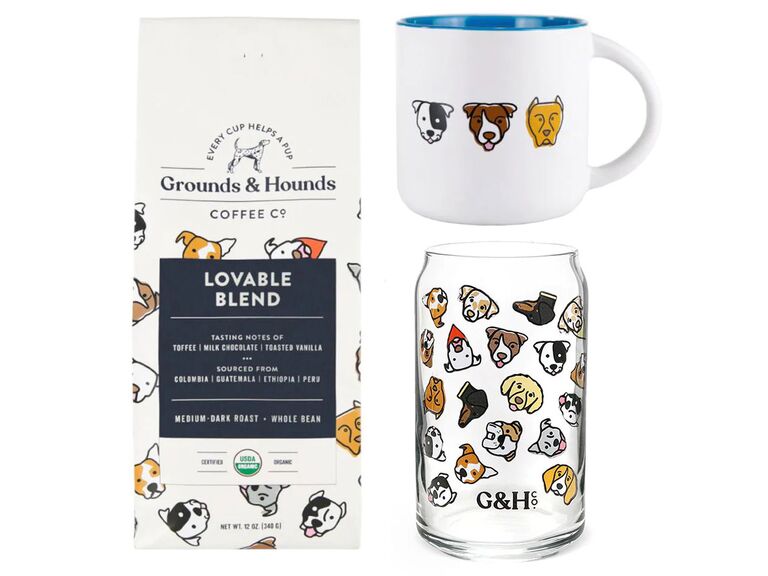 Whether they like their coffee hot or cold, as long as they love dogs this will be a winning gift set for your child's significant other. Grounds & House "Must Love Dogs" bundle comes with one of their popular medium roast coffee bags, along with a ceramic mug and cold brew glass all decorated with puppies. It's not just cute, though—Grounds & Hounds donates a portion of every sale to animal rescue organizations that provide safe havens for dogs between homes.
8. Super-Soft Throw Blanket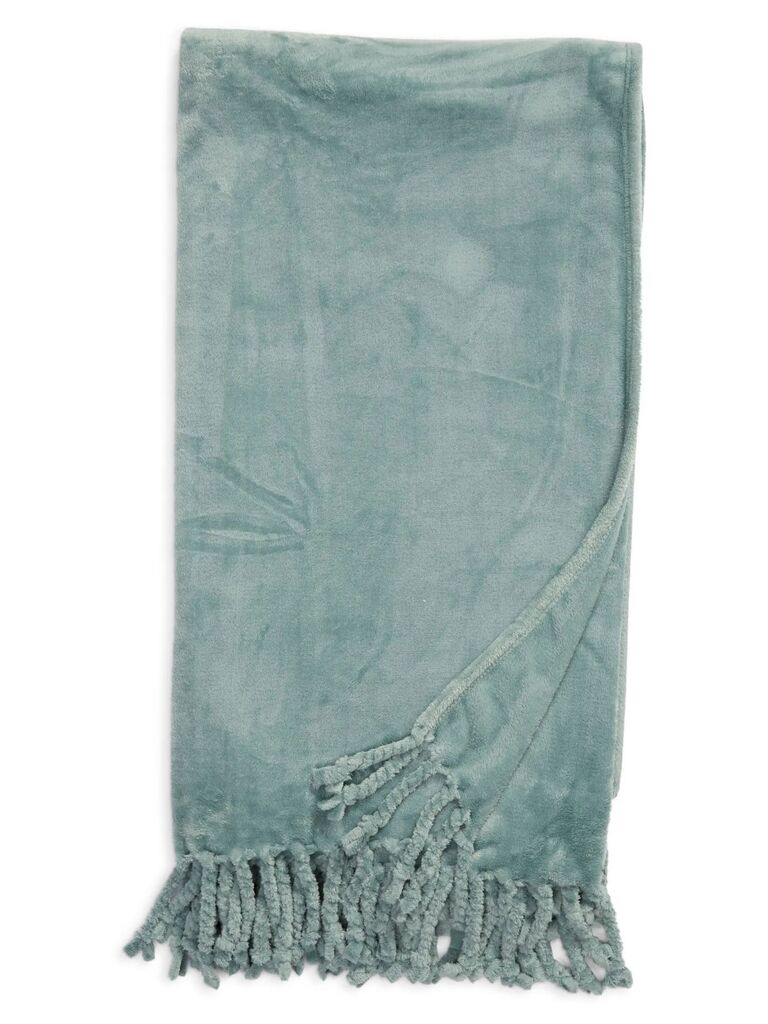 There's no better time for cuddling than cuffing season. If you need a gift for your child's new girlfriend or boyfriend, how about a super-soft blanket? This toss has over 2,000 positive reviews raving about its coziness and its affordability.
9. A DIY Craft Beer Kit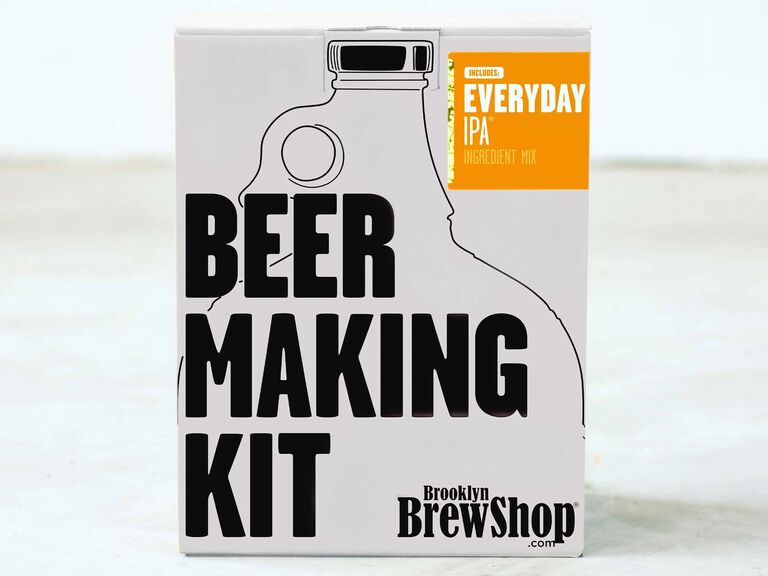 This gift is just for the 21-plus set. If your child's significant other is a craft beer aficionado, give them the chance to make their own brew with this comprehensive kit. It comes with all the essentials for making suds at home, including a growler, thermometer, racking cane, tubing and clamp, screw-cap stopper and airlock along with mix, yeast and hops. Just choose between dozens of flavors and strengths to find a kit that suits their drink of choice. (They even have rosé making kits if that's their preferred glass.)
10. Movie Bucket List Book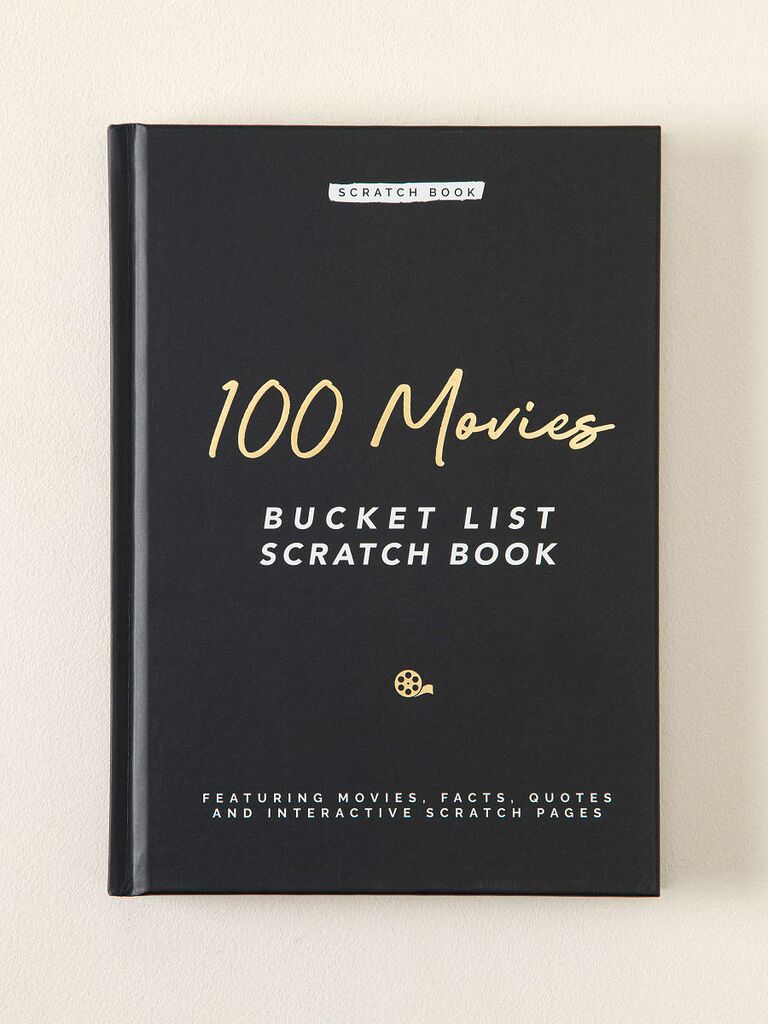 On the hunt for a gift for a movie buff? This interactive book lists 100 must-watch films from a wide variety of genres. Once they watch the movie, they get to scratch it off and fill out their experience with a star rating and pictures or ticket stubs. Your child's boyfriend or girlfriend will love working their way through this unique gift.
11. Calming Eye Mask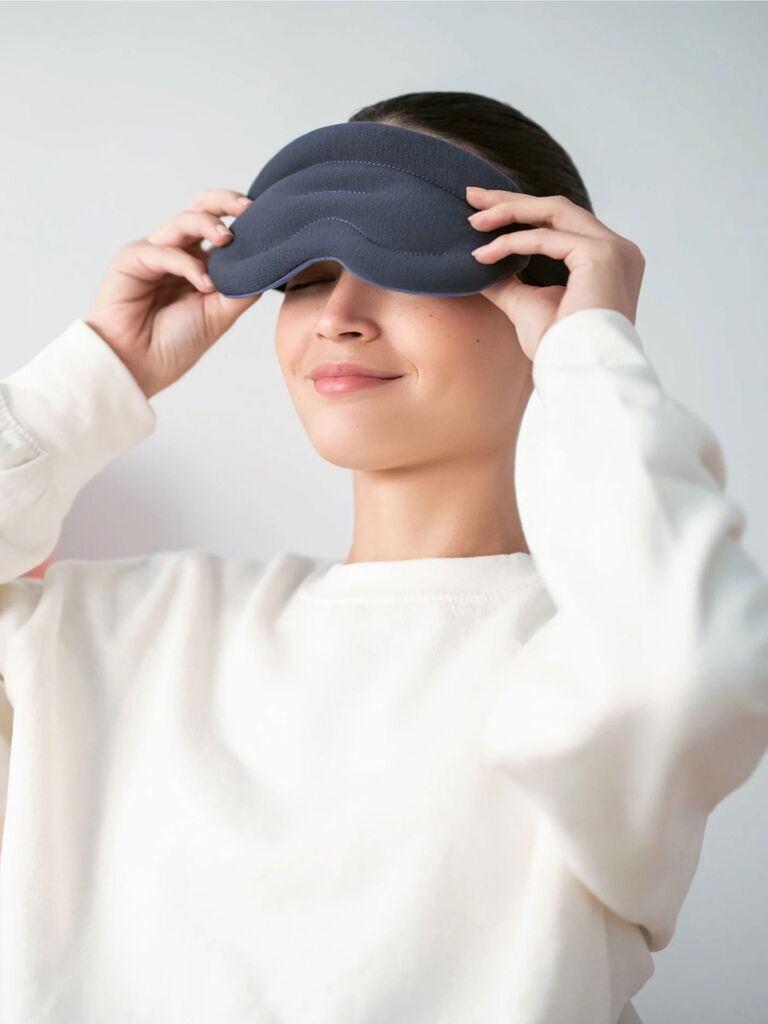 Here's the biggest up-and-coming product for self-care: a hot and cold weighted eye mask. The combination of thermal therapy and light pressure can help relieve stress by releasing eye strain and muscle tension. It will be their new favorite way to disconnect and relax—which you may joke is necessary when they're dating your son or daughter.
12. Classic Earrings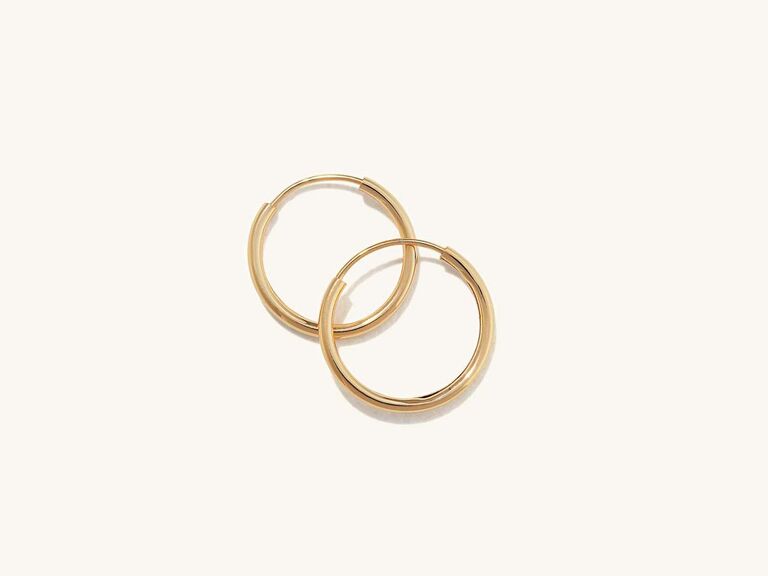 No matter how much time has passed, gold hoops will never go out of style. If you're unsure what to get your son or daughter's S.O. for their birthday or Christmas, these hoops are a classic option. (Just coordinate with your child to make sure they're not getting them earrings too.) They're made from 14K recycled gold in a white or silver variation of the precious metal.
13. Luxury Perfume Sampler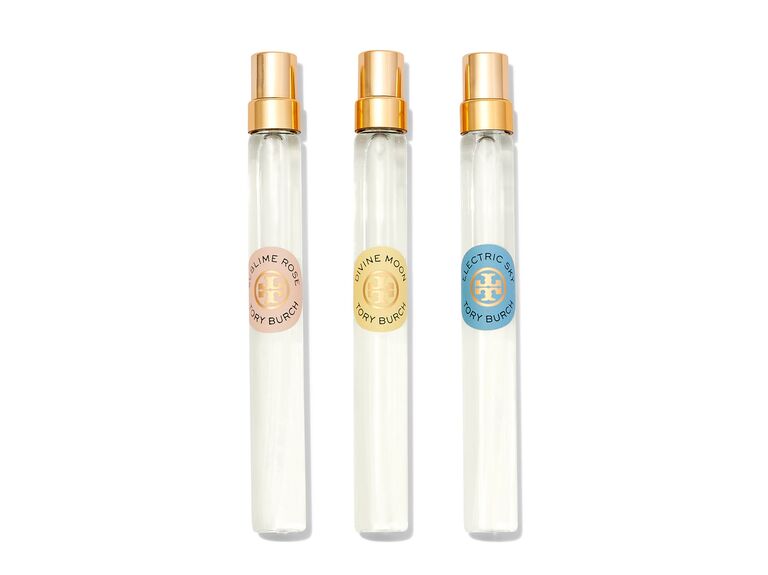 A fresh new scent—or three—is always a welcome gift. Your child's partner will enjoy testing some of Tory Burch's luxury scents from their Essence of Dreams collection with this set of pen sprays. The convenient travel size will let them keep one in their purse, car and office so they can give themselves a light, refreshing spritz anywhere.
14. Birthdate Candle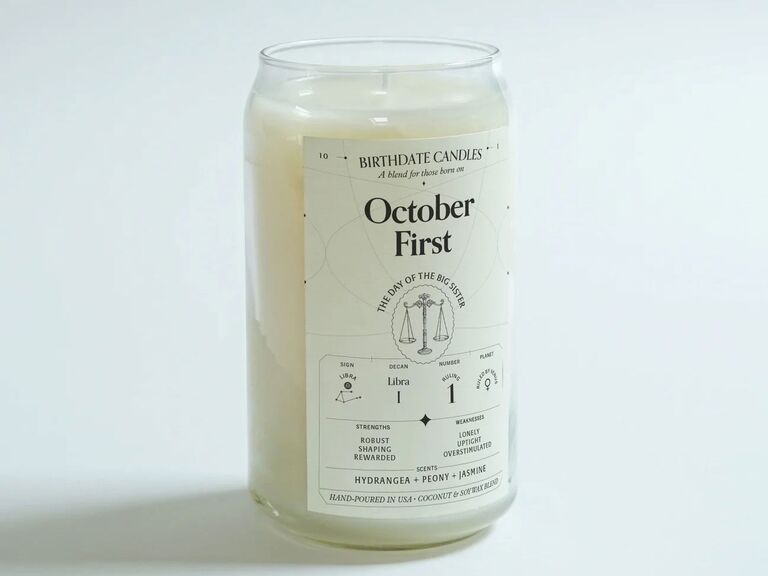 If you're still getting to know your child's significant other and thus are not sure what to get them as a gift, look no further than Birthdate Candles. The brand creates a unique candle for every single day of the year, with detailed labels on astrology, numerology and tarot to decipher the personalities of people born on that date. How fun is that?
15. Wireless Charger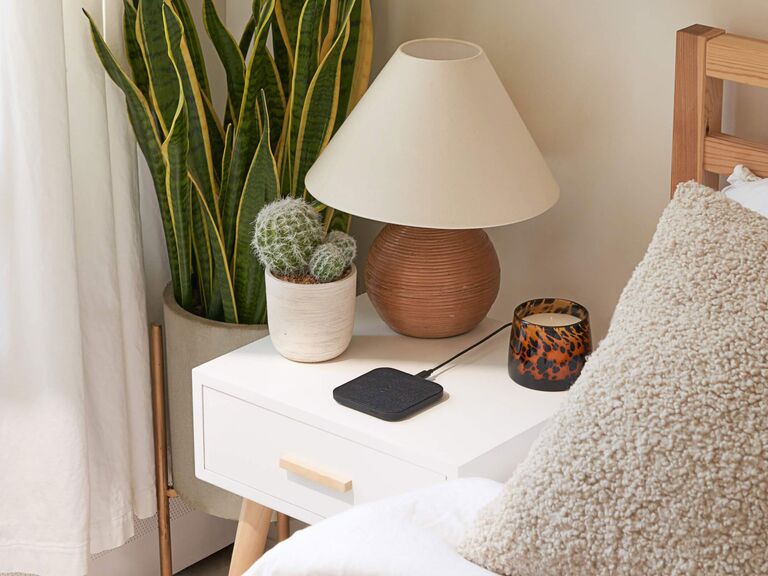 The latest tech gadgets are always a welcome gifting surprise, whether you're looking for birthday gifts, holiday gifts or something else entirely for your child's significant other. Courant's linen-covered charging trays are equal parts functional and stylish. This handy little device will wirelessly charge their smartphone (or headphones) without taking away from the overall look of their carefully curated nightstand, desk or entry table. (And if you're on the hunt for a high school graduation gift, it's the perfect accessory for their new dorm room.)
16. Wooden Reading Valet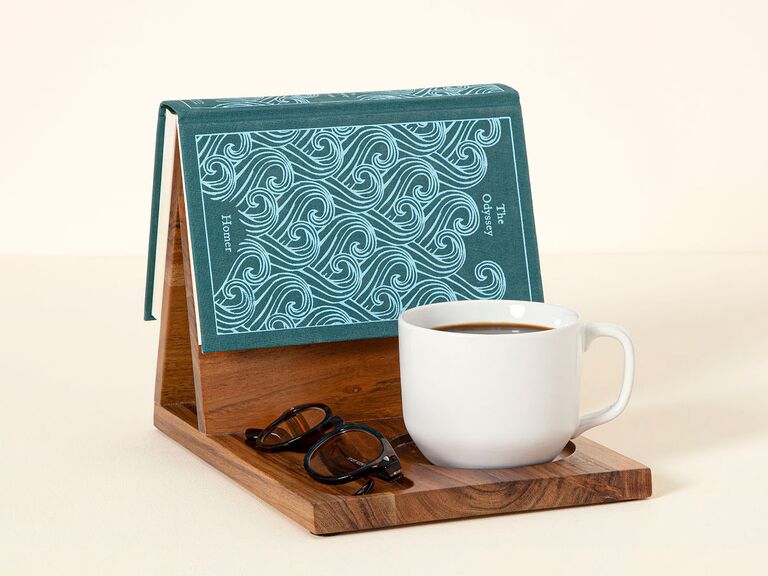 Of course, not all clever gadgets are electronics. This wooden valet is a perfect gift idea for your child's bibliophile partner. The tented shape holds and saves their spot in whatever book they're currently reading, while the tray provides the perfect spot to stash their glasses, phone or drink. It'll instantly organize their bedside table or favorite reading nook.
17. Ski Bottle Opener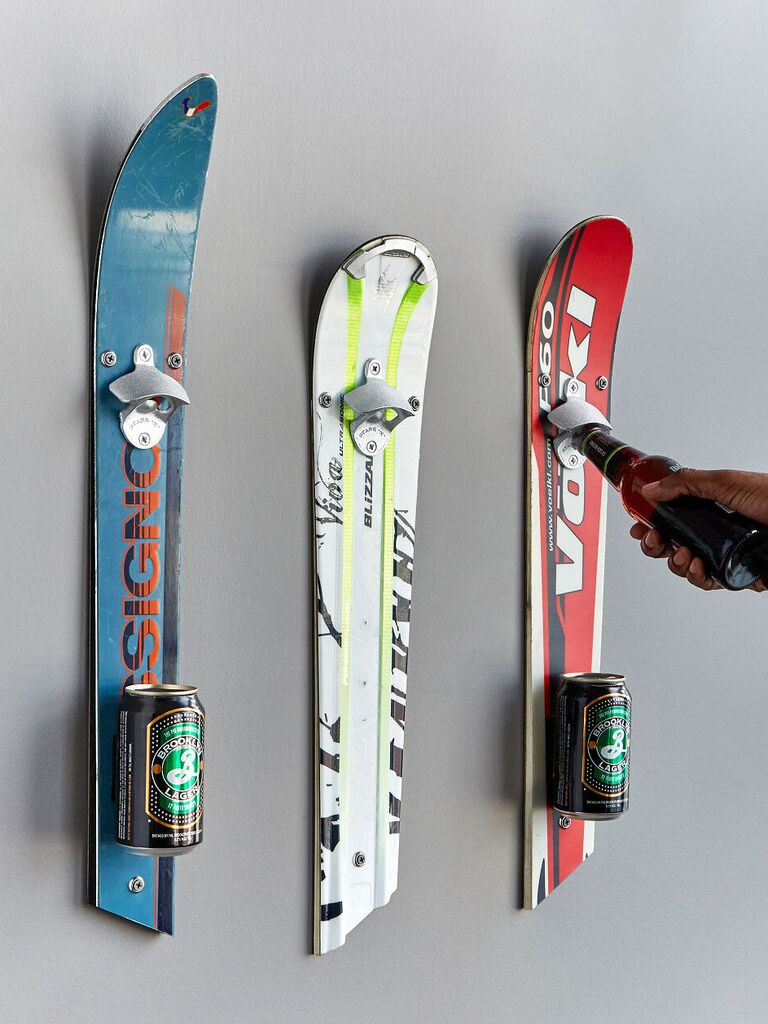 Did they meet on the slopes? Nod to your child's boyfriend or girlfriend's favorite winter sport with a wall-mounted bottle opener made from recycled skis. If you're feeling generous, pair it with a six-pack so they can crack a cold one right away.
18. Sunset Lamp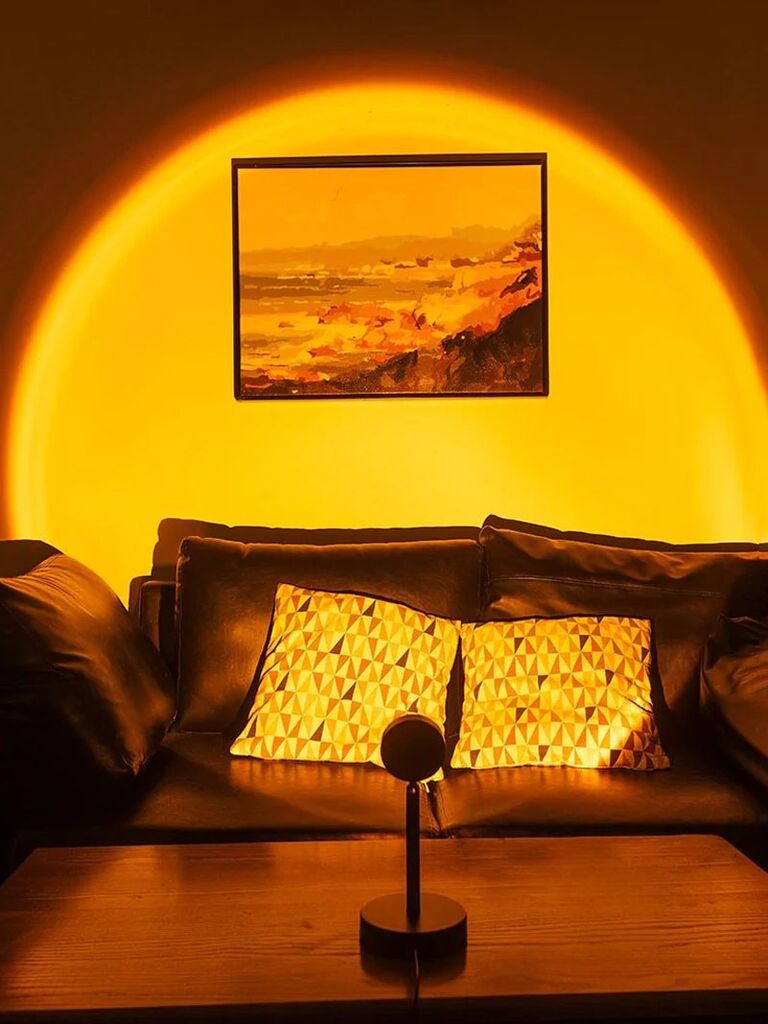 Looking for gift ideas for your teenage daughter or son's boyfriend or girlfriend? Well, creative room lighting is trending. From LED stripes to curtain string lights, it's the most popular way to decorate a room. Our personal favorite? A sunset lamp. It adds a dreamy, warm ambiance to any space so golden hour can be all day.
19. Insulated Water Bottle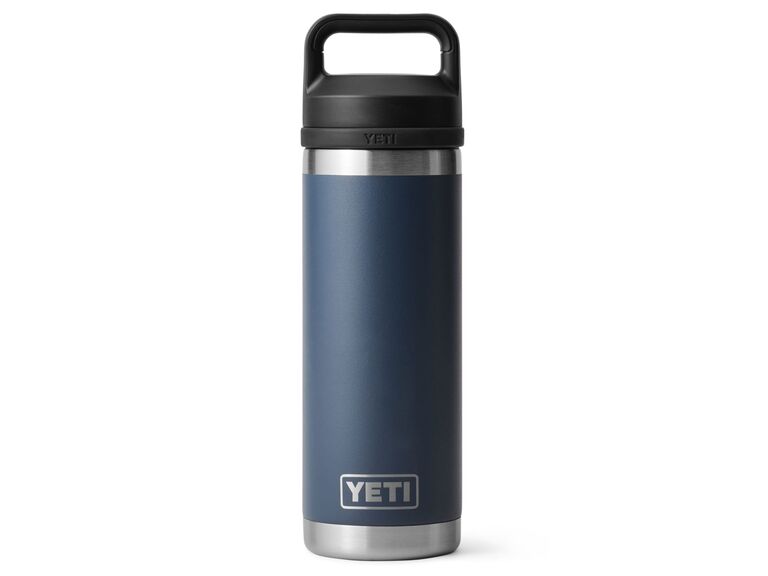 Reusable water bottles have quickly become an everyday essential for students, hikers and commuters alike—and Yeti's drinkware is top of the class. This rambler comes in a range of sizes, from 18 ounces up to 64 ounces, all with customizable details. But the real reason it's so popular? It's made from kitchen-grade stainless steel so it doesn't just keep drinks cold or hot all day, it's also puncture and rust-resistant.
20. Spa Headband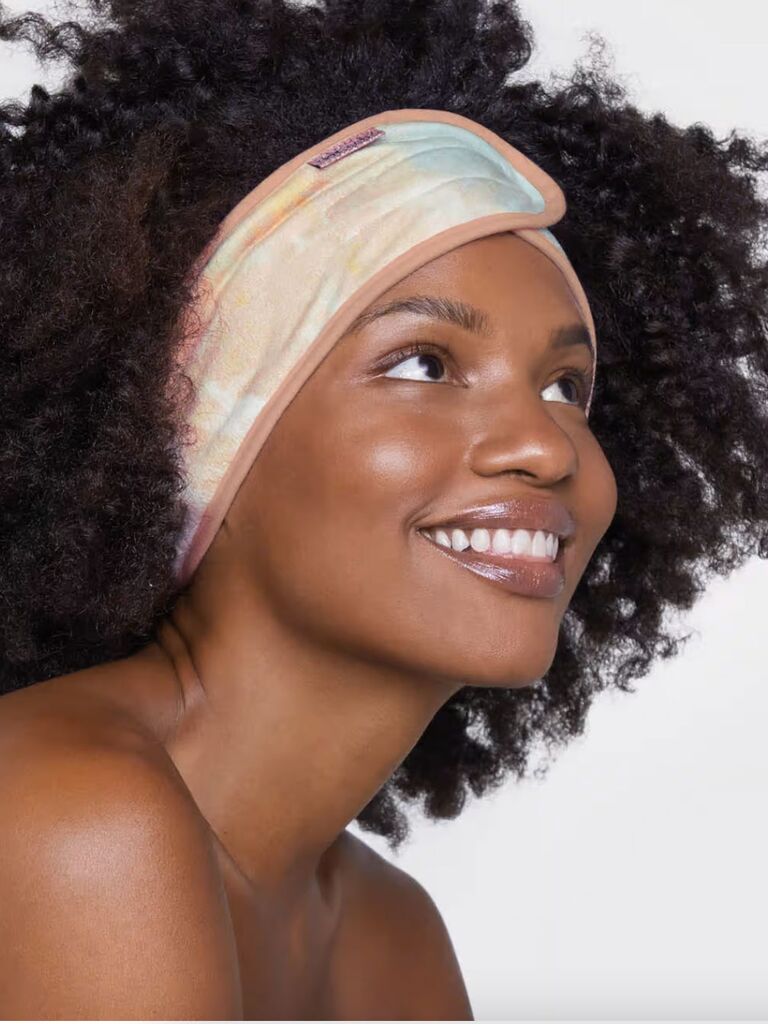 If there is one step no one wants to forget in their skincare routine, it's holding their hair back so it doesn't get wet or soapy. This microfiber headband is the cutest way to wash up and relax with a face mask. It velcros at the top and has a built-in ponytail holder in the back. Pair it with some charcoal and hydrating masks for a gift that celebrates self-care.
21. Pretty Makeup Palette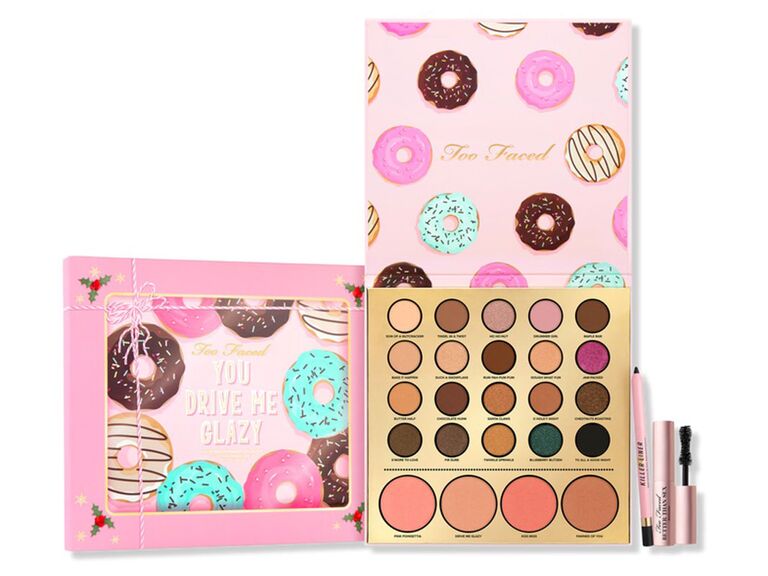 The best part of each holiday season? All the fun new gift sets brands come out with, like this donut-themed makeup kit from Too Faced. It comes with 20 beautiful eyeshadow colors that anyone, with any skin tone, will appreciate, along with four blushes and their signature mascara and eyeliner. Best of all, it actually smells like glazed donuts!
22. Personalized Yearly Planner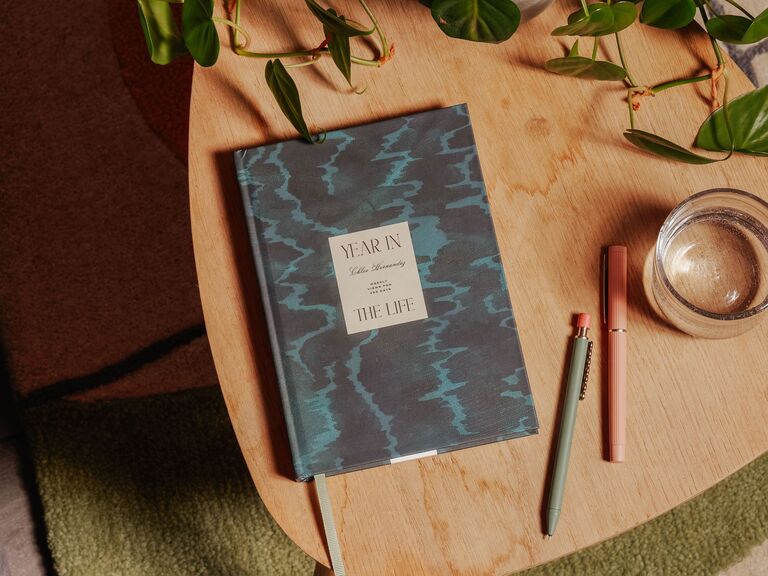 If you're still unsure what to get your son or daughter's boyfriend or girlfriend for Christmas, how about a yearly planner so they start the new year organized? This artsy hardcover option comes in two sizes and—best of all—can be personalized with their name.
23. Tasty Tea Subscription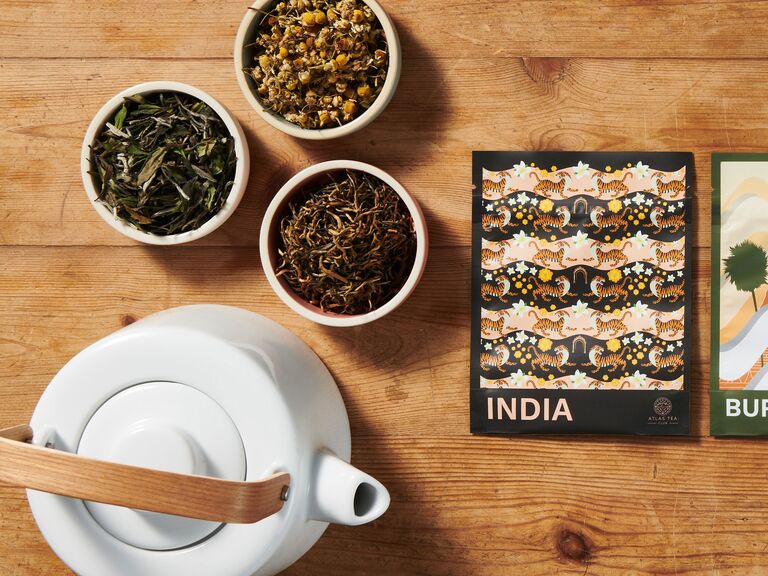 We love a good subscription gift, especially when it involves delicious blends of tea from all over the world. Atlas Tea Club offers just that, with the option of purchasing a gift subscription for three months, six months or a year. It's a good gift for your son or daughter's S.O. if they always start or end their day with a freshly brewed cup of tea.
24. Shower Speaker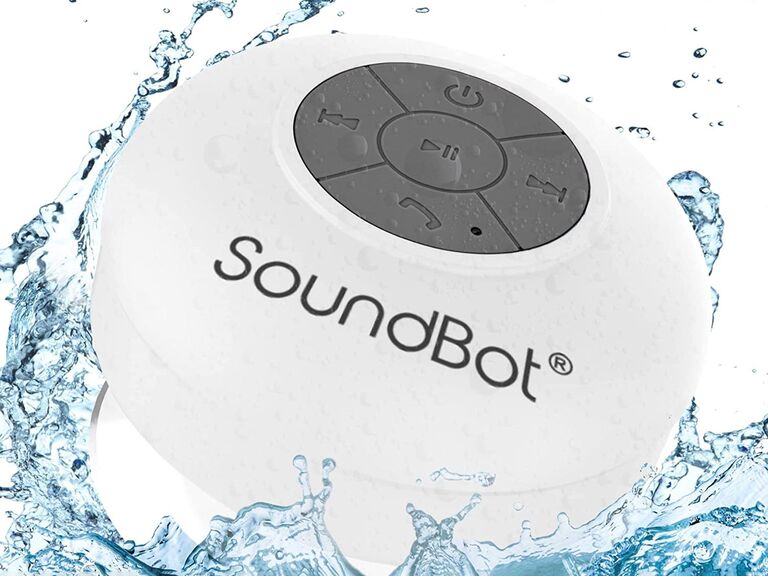 A way to bring music into the shower? So fun! This waterproof Bluetooth speaker suctions to the wall and has onboard controls so they don't need to step out of the hot stream to change the song. It's one of the best gift ideas for your child's significant other, but don't just take our word for it. Check out the 30,000 great reviews!
25. Challenging Round Puzzle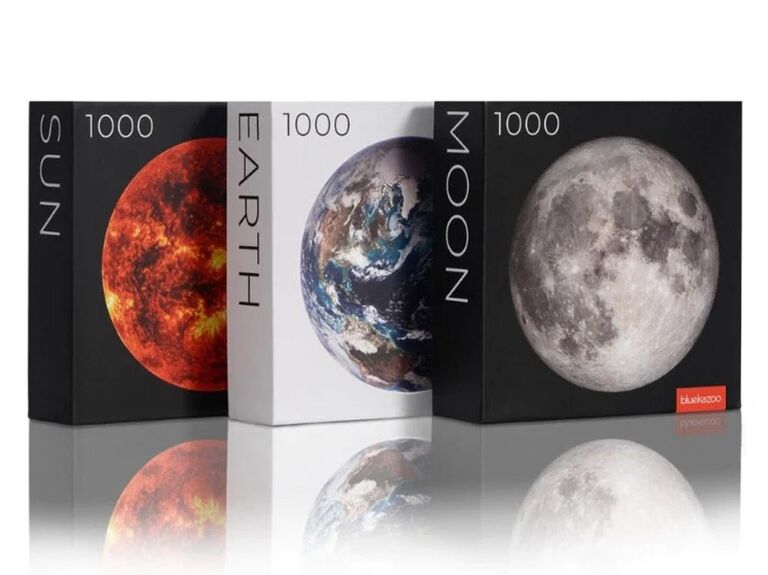 Is your son or daughter dating a space nerd? These stunning, high-resolution NASA images of the earth, moon and sun are turned into round, 1,000-piece puzzles. It will be a fun challenge for them to take up with their partner or use to fill their me-time. Throw in some puzzle glue so they only have to complete this masterpiece once for a lifetime of enjoyment.
26. Assorted Succulents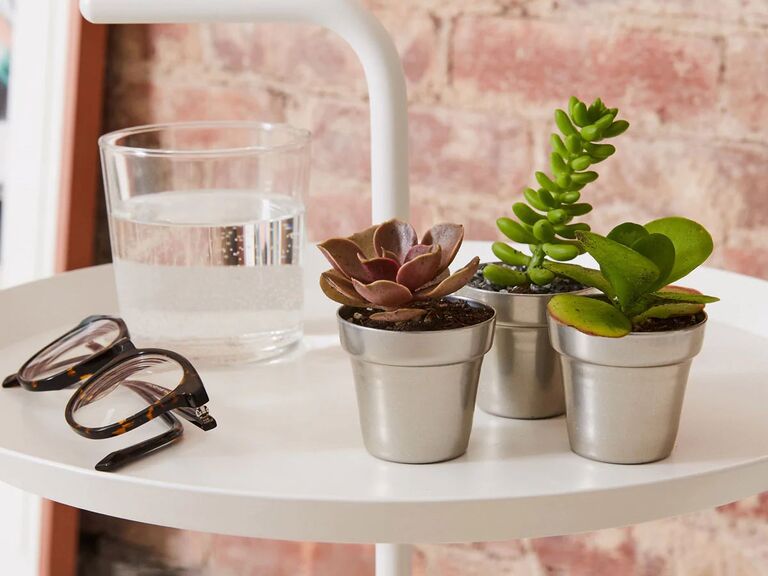 If you're happy they pricked your child to date, show them your excitement with some miniature succulents. They'll love adding a little greenery to their windowsill or home office, especially if this is a gift for a housewarming party or someone moving into the dorms for the first time.
27. Plant-Hanging Animals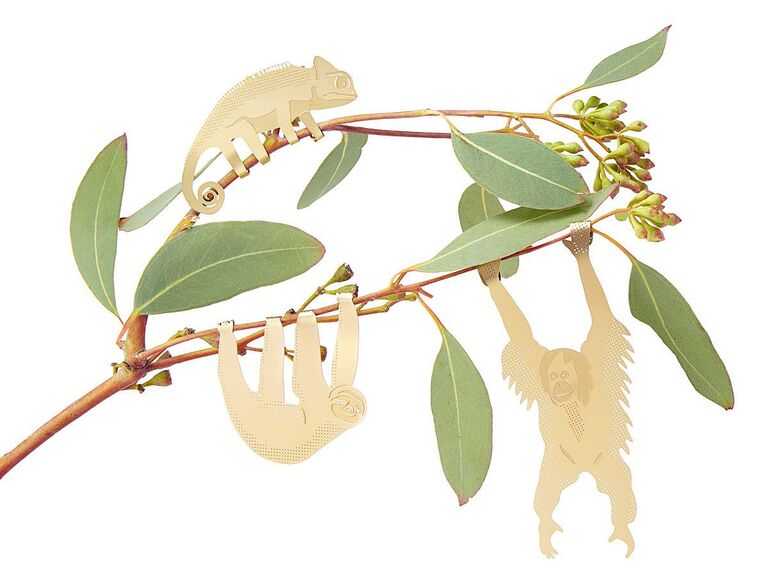 If your child's significant other doesn't need any more plants, you can still nod to their interest with this unique gift. These jungle animals (either a set of a sloth, orangutan and chameleon or a frog, koala and lemur) hang from plant branches. Too cute! They're made from brass-plated stainless steel so they'll really stand out against the greenery, ensuring home guests will never miss this playful touch.
28. Leather Charger Roll-Up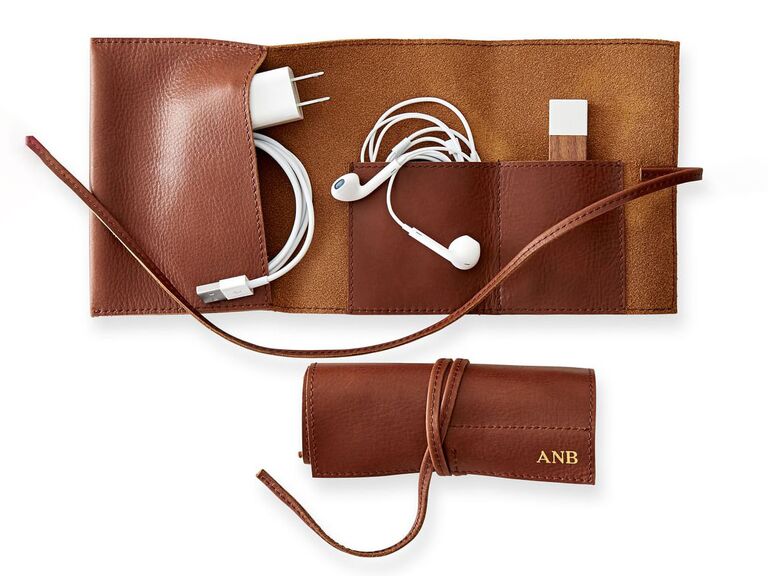 Whether you're shopping for a graduation gift or something to celebrate their new job, this handy and sleek cord roller will organize all their chargers, headphones, USBs and more. It can be made from seven different hues of leather and foil debossed with their monogram. How's that for a practical and personal gift for your son or daughter's other half?
29. Cozy Socks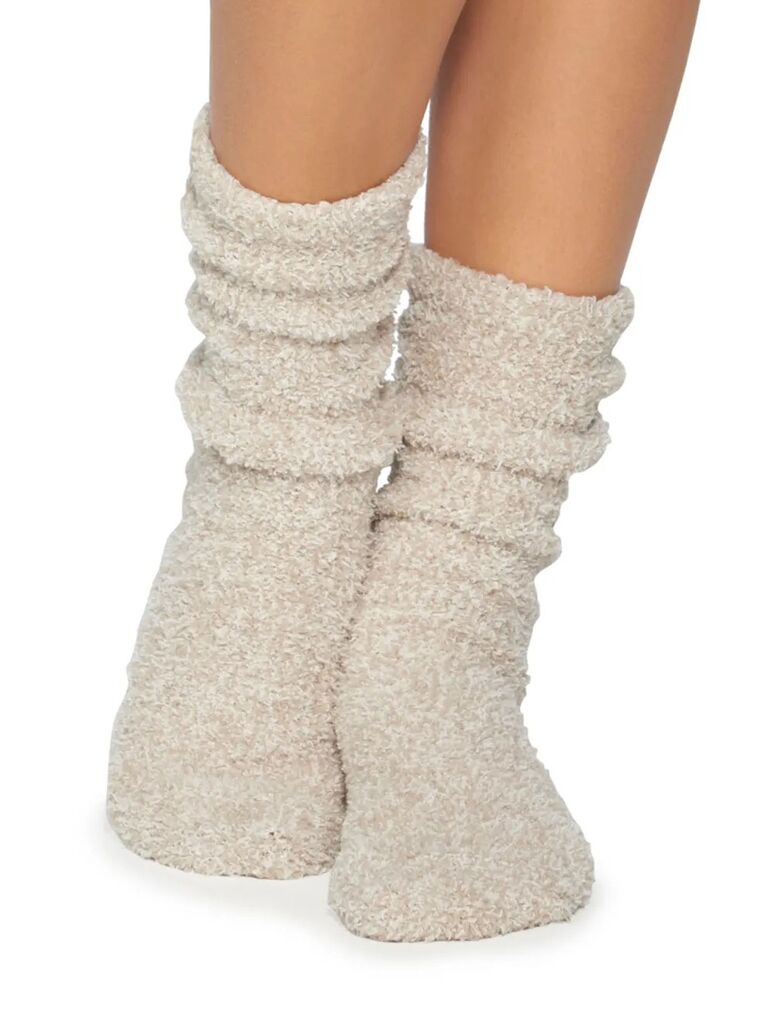 We know what you're thinking, "socks?" But hear us out! Bare Necessities ultra-plush mid-calf socks feel like stepping onto a cloud. They're a great Christmas gift for your child's significant other since no one wants cold feet (wink, wink) during the winter. Pair them with some hot chocolate for a classic holiday present.
30. Baseball-Themed Glasses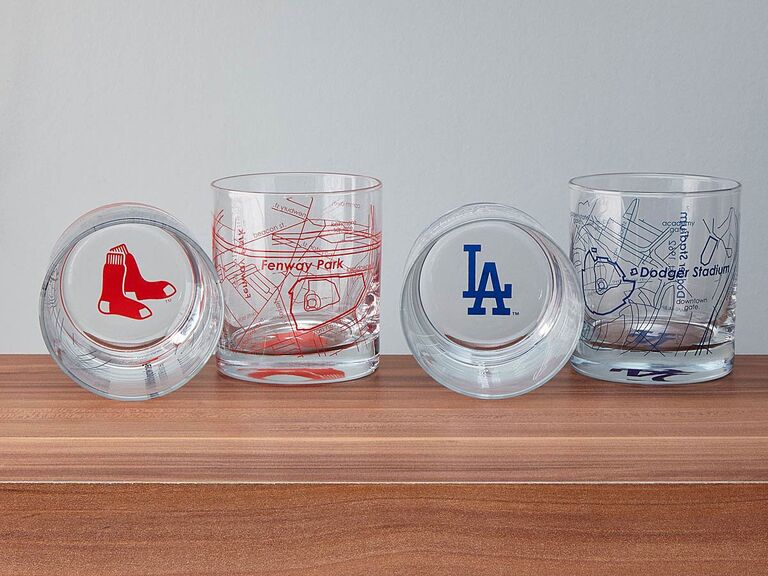 Shopping for a baseball enthusiast? These glass tumblers feature the map of famous baseball stadiums like Fenway Park, Wrigley Field or Dodger Stadium. It's an extremely thoughtful gift for your daughter or son's girlfriend or boyfriend, especially if they're a fan of whiskey too.
31. Abercrombie & Fitch Gift Card
Gift cards are certainly not cop-out presents in our book—especially if it's from the back-in-style clothing brand Abercrombie & Fitch. Give your son or daughter's significant other an amount you feel comfortable with so they can pick out some new clothes for themselves. It's a gift they'll definitely appreciate, but one that won't require too much work on your part.