57 Gifts for the Mother-in-Law Who Has Everything
Shop our ideas for every occasion—from Mother's Day to her birthday.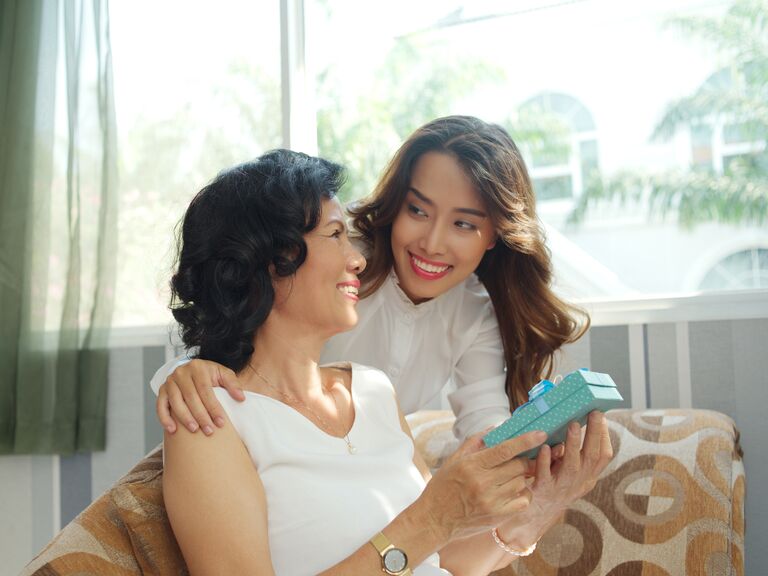 Dragon Images / Shutterstock
We have included third party products to help you navigate and enjoy life's biggest moments. Purchases made through links on this page may earn us a commission.
Impressing your S.O.'s mom can be just as daunting after tying the knot as it was when you first started dating. Lucky for you, we're experts when it comes to choosing presents for your partner's parents. We've got gifts for your mother-in-law to suit every occasion, including Mother's Day, her birthday and the holidays. Not officially part of the family yet? No worries! These thoughtful picks will make for excellent future mother-in-law gifts too.
To make Operation Impress the In-Laws as easy as possible, we've broken things down by occasion. That said, most of these presents will work all year round. From cozy loungewear to unique subscription boxes, there's something for everyone—even the mother-in-law who has everything.
In this article:
Mother's Day Gifts for Your Mother-in-Law
If your MIL has always welcomed you into the family with open arms, now is the perfect opportunity to show your gratitude. Sure, writing a Mother's Day card is a great start, but if you really want to go the extra mile, we suggest getting a gift too. It doesn't have to be anything extravagant—just a little something to say thank you.
Funny Coffee Mug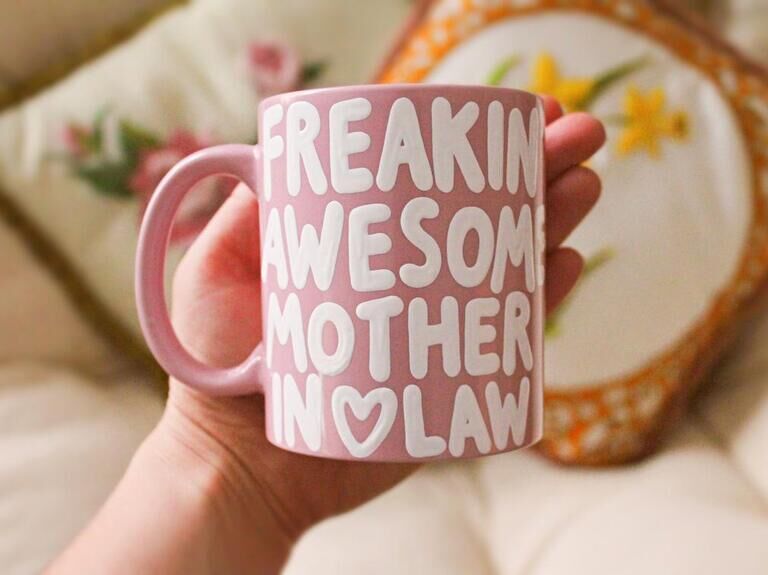 You definitely don't have to break the bank to get your hands on a meaningful present for your spouse's mom. This fun and affectionate coffee mug will remind her just how thoughtful you are every time she takes a sip.
Astray Chalet Freakin' Awesome mother-in-law gift, from $19, Etsy.com
Cool Indoor Garden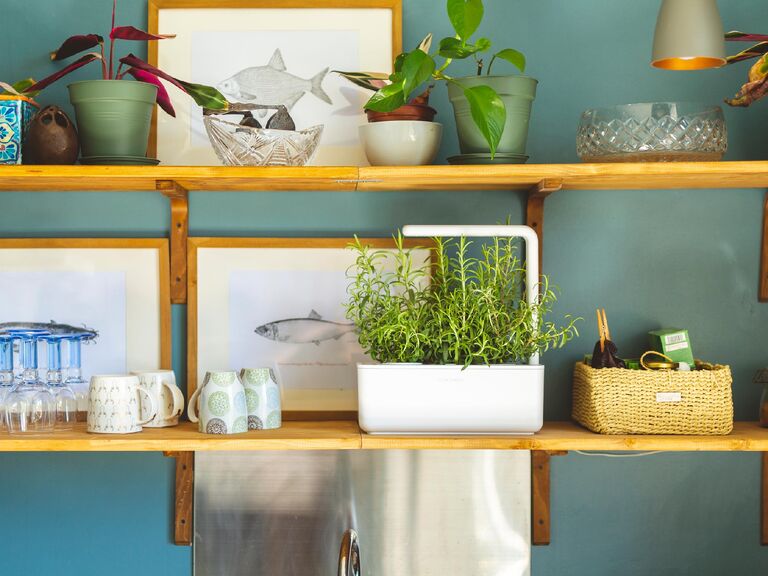 Of course, if you want to splurge a little on your awesome mom-in-law, that's fine too! This genius gift lets her garden all year round from the comfort of her home. Better yet, everything's automated, so she barely has to lift a finger. There are dozens of seed pods for her to grow, from herbs and veggies to flowers and decorative plants.
Click & Grow The Smart Garden 3, $100, Click&Grow.com
Curated Tea Subscription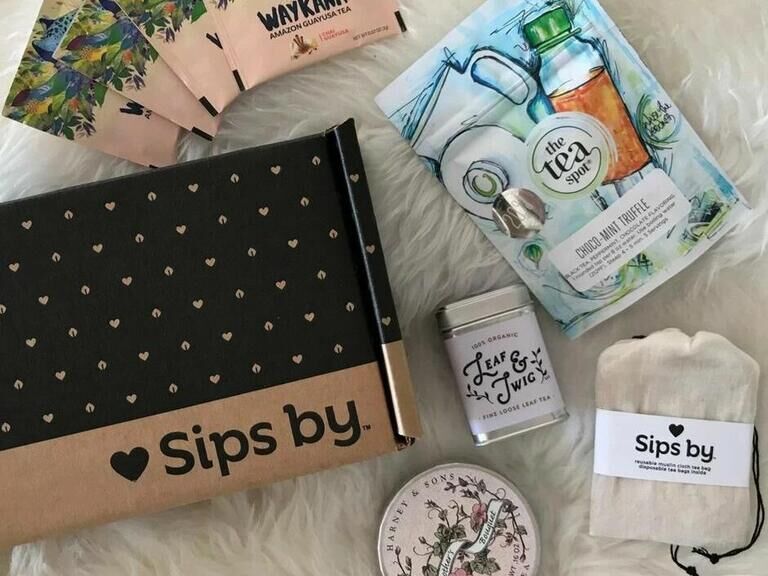 Why not spoil your mother-in-law this Mother's Day with a subscription box that reflects her interests? If your spouse's mom is always offering a fresh brew, return the favor with a curated monthly delivery of tea from around the world.
Sips by personalized tea gift card, from $45 for 3 months, Sipsby.com
Meaningful Glass Ornament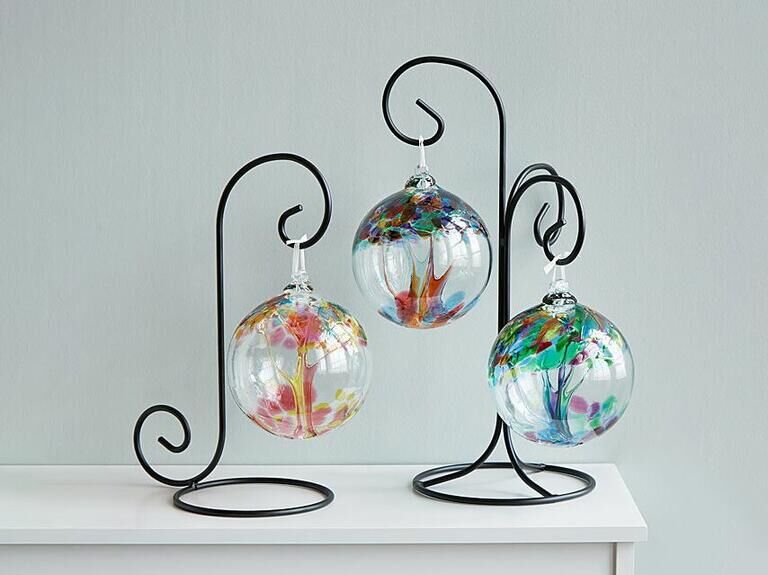 Spruce up her home decor with a meaningful decoration that honors your new family ties. These unique globes represent the special relationship you've built with your other half's nearest and dearest. It's one of our favorite gift ideas for a mother-in-law no matter the occasion.
Stephen Kitras Relationships recycled glass tree globes, $49 each, UncommonGoods.com
Convenient Home Sanitizer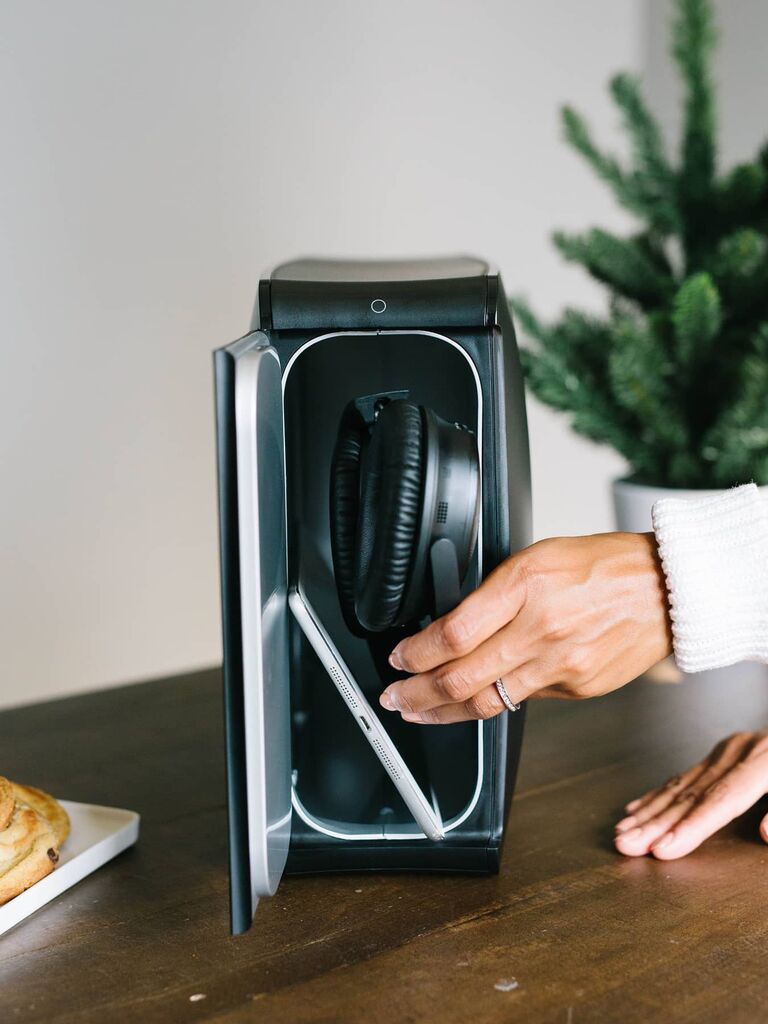 This sleek new gadget might be a little pricey, but trust us, it'll be worth it when you see just how much she uses it. The HomeSoap uses UV-C light to disinfect whatever has been placed inside in a matter of minutes. It's a roomier upgrade to the PhoneSoap, meaning she can fit more things inside. Of course, there's plenty of space for smaller items too, like her phone, keys or jewelry.
PhoneSoap HomeSoap, $200, PhoneSoap.com
Retro Recipe Tin
A stylish recipe tin is the perfect present for the mother-in-law who loves to experiment in the kitchen. If you really want to impress her, throw in some matching recipe cards as well. Who knows, maybe she'll even share the secret to one of her famous dishes with you.
Rifle Paper Co. Citrus Floral recipe tin, $34, RiflePaperCo.com
Sweet Gift Bundle
The best gifts for your mother-in-law are the ones that reflect her interests. If she never leaves the house without her lippy, she'll appreciate the whimsy behind these lipstick-shaped chocolates. The gift set also includes gorgeous violet flowers in a display-ready planter.
UrbanStems The Gloss gift set, $60, UrbanStems.com
Chic Charging Tray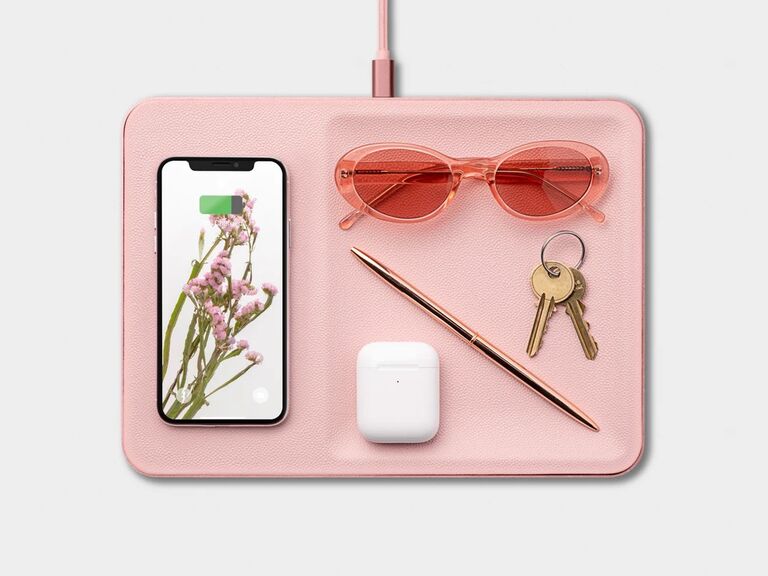 If your S.O.'s mom is the most organized person you know, she'll appreciate this decorative trinket tray that doubles as a wireless phone charger. Plus, if you're looking for personalized gifts for your mother-in-law, you can have it monogrammed.
Courant CATCH:3 accessory tray, $175, StayCourant.com
Wine-Tasting Experience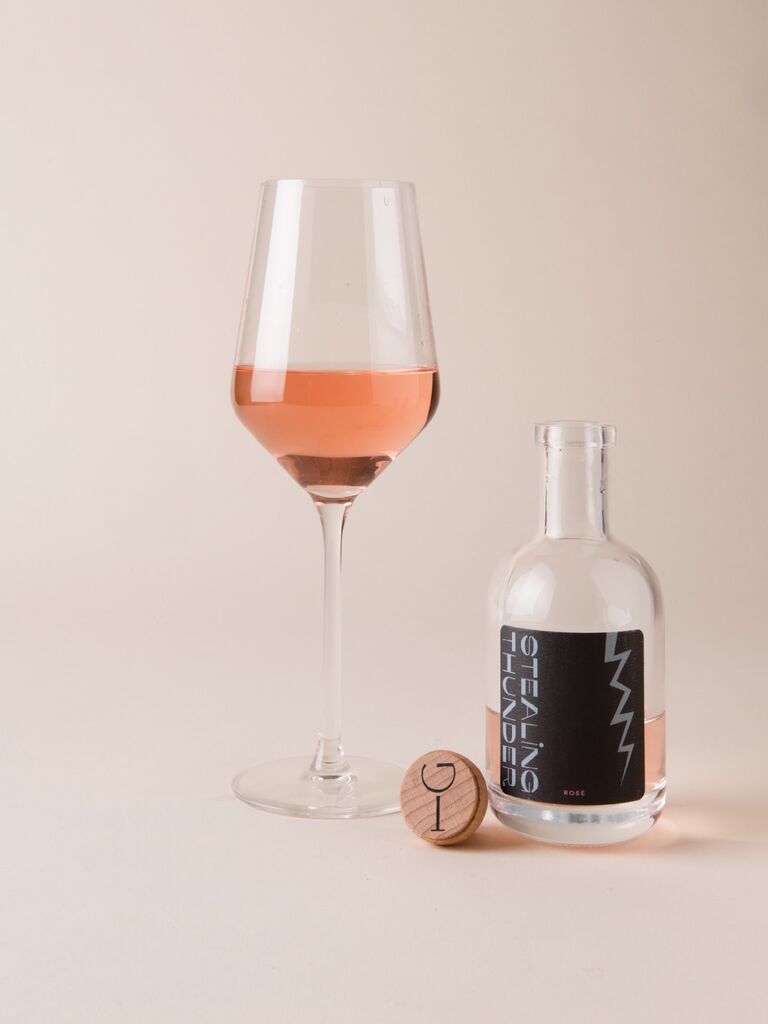 Shopping for a self-proclaimed wine connoisseur? This tasting flight includes eight of the Golden State's best wines. Each bottle contains one standard glass of vino, making for an exciting and convenient tasting experience. Better yet, she can turn her living room into a vineyard by scheduling a virtual tasting on the brand's website.
In Good Taste California wine mixer, $65, InGoodTaste.com
Amazing Scented Candle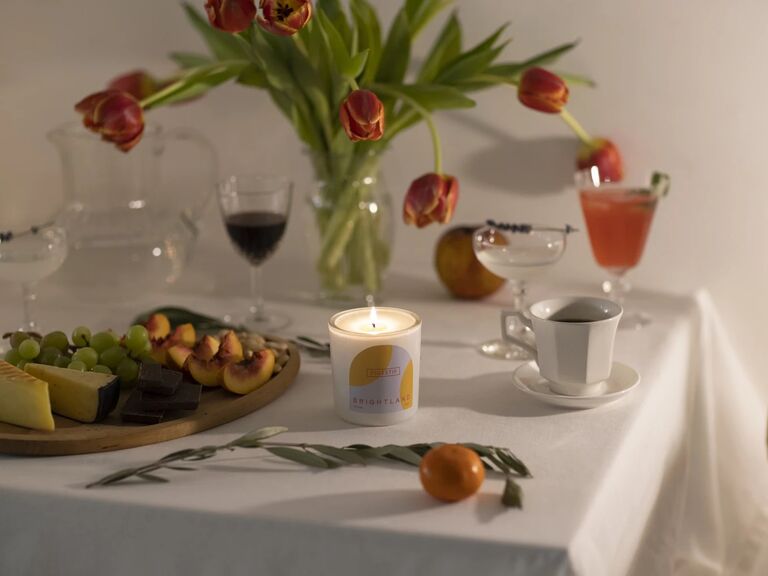 This candle is one of a kind. It's made from Brightland olive oil—yes, you read that right—and is specifically designed for burning during or after cooking. The olive oil helps to promote a longer burn time as well as adding its own unique scent to the mix.
Brightland Digestif candle, $42, Brightland.co
Engraved Wooden Board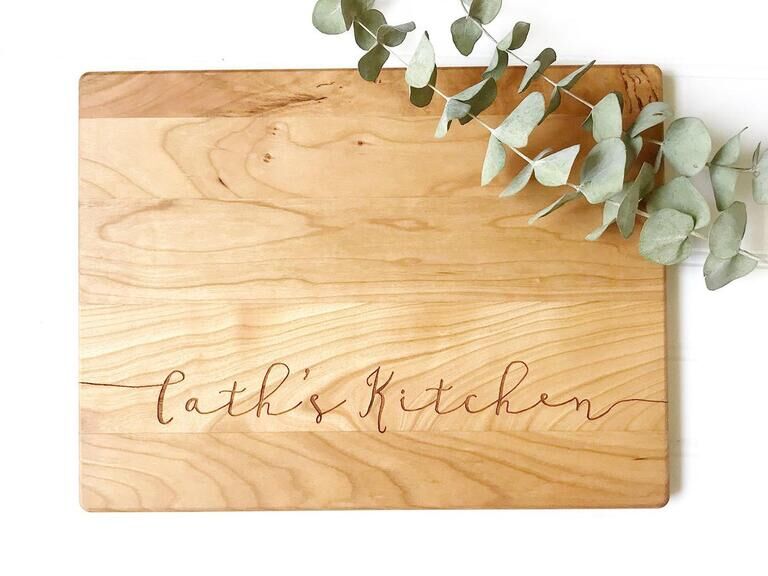 Cooking accessories will always be good gifts for your mother-in-law, especially if she comes alive in the kitchen. Show her you know who's boss with a rustic wooden chopping board engraved with her name.
Milk & Honey custom cutting board, from $40, Etsy.com
Plush Cotton Robe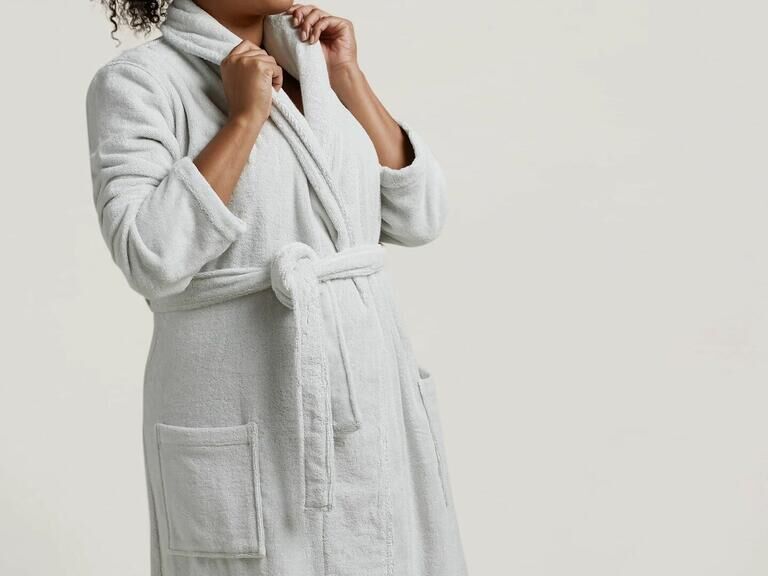 It doesn't get much cozier than this cult-favorite bathrobe. After all, it's made by a brand built around "all things soft and wonderful." We also love the color options: hotel-worthy white, a cool greenish-blue, pretty blush and modern stone gray.
Parachute Classic bathrobe, $99, ParachuteHome.com
Therapeutic Massage Gun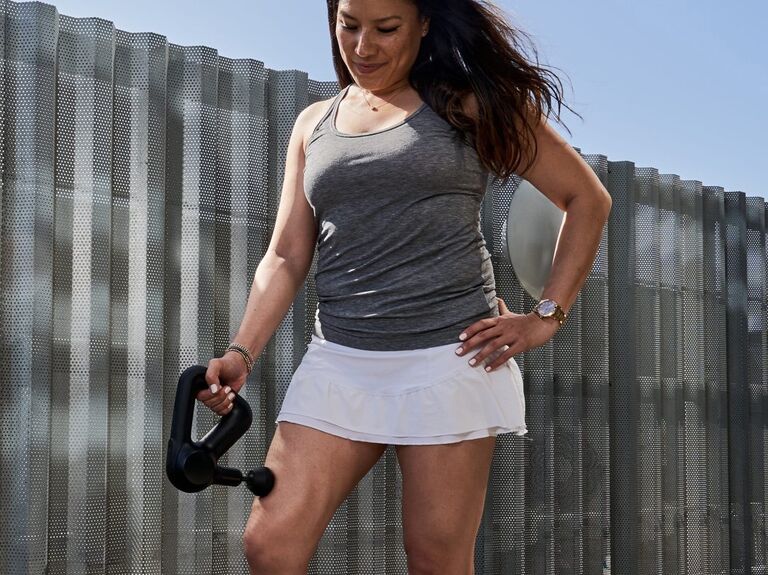 Whether you're looking for Christmas gift ideas for your mother-in-law, something for her birthday or a memorable Mother's Day present, we're big fans of the Theragun. This amazing massage tool is powerful, easy to use and ultra quiet to boot. It's a complete game changer.
Therabody Theragun Prime, $299, Theragun.com
Delicious Cookie Bouquet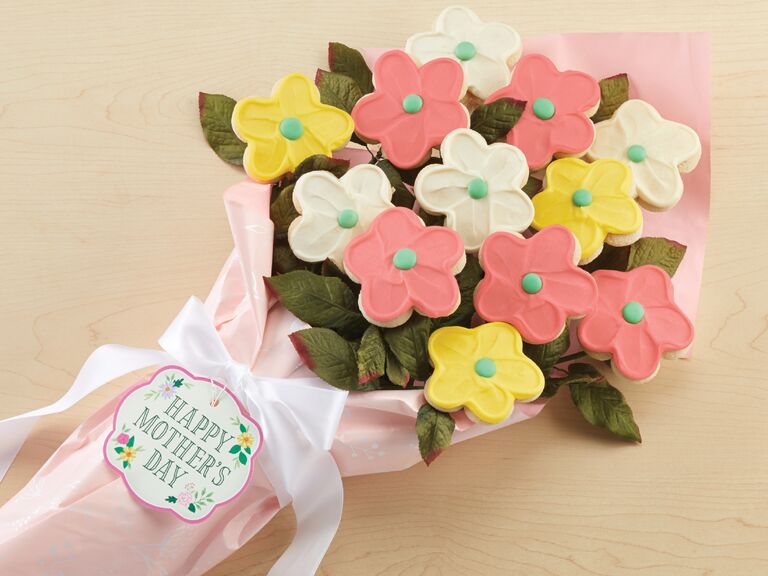 Let her know just how grateful you are that she's your MIL. These delicious and adorably arranged cookies are the kind of sweet-hearted gesture that could really lift her up this Mother's Day.
Cheryl's Cookies buttercream frosted long stemmed cookie flowers, $50, Cheryls.com
Trendy Dutch Oven
Chances are her pots and pans aren't as shiny or new as they used to be. This surprisingly affordable Dutch oven is part of Drew Barrymore's trendy new cookware collection. It comes in four chic colorways, including this dreamy sage green hue. If you're lucky, she might invite you to stay for dinner!
Beautiful by Drew Barrymore 6qt enamel Dutch oven, $60, Walmart.com
Revitalizing Soap Set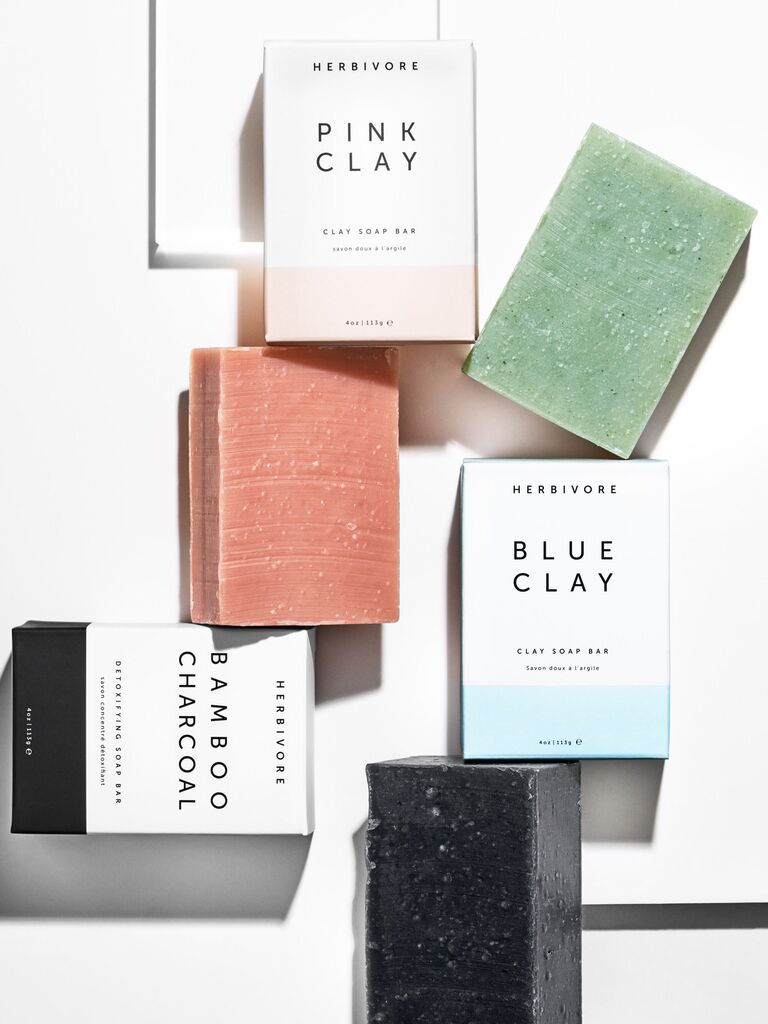 When it comes to picking out a Mother's Day gift for your mother-in-law, anything she can use to pamper herself is a winner. This luxe trio includes three different types of soap that are gentle enough to use on the face as well as the body. She can choose between softening pink clay, purifying bamboo charcoal and soothing blue clay depending on her needs.
Herbivore Botanicals soap trio, $32, HerbivoreBotanicals.com
Digital Picture Frame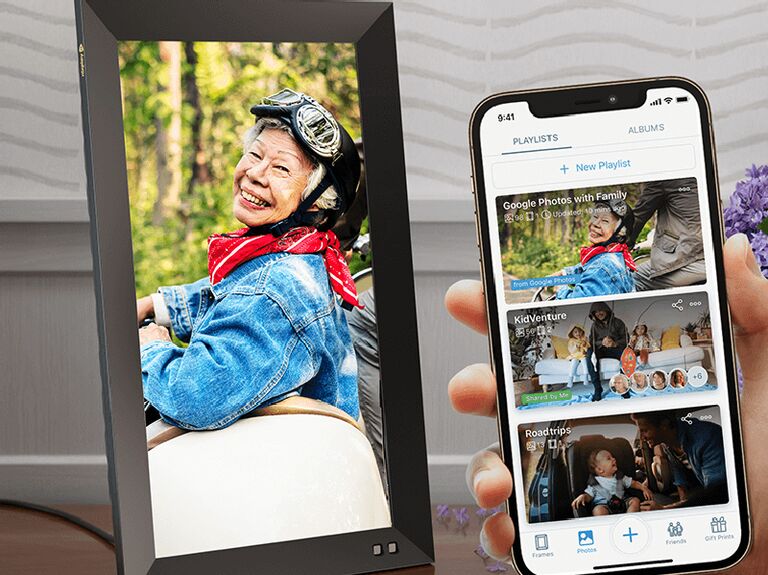 If her walls are lined with family photos, a sleek, digital picture frame is the perfect way to save space. The smart device connects to the WiFi so you can easily add the latest snaps of you and your other half. This one also features a large 15-inch display, so viewing photos will be all the more enjoyable.
Nixplay 15.6 inch smart photo frame, $320, Nixplay.com
Tasty Truffle Selection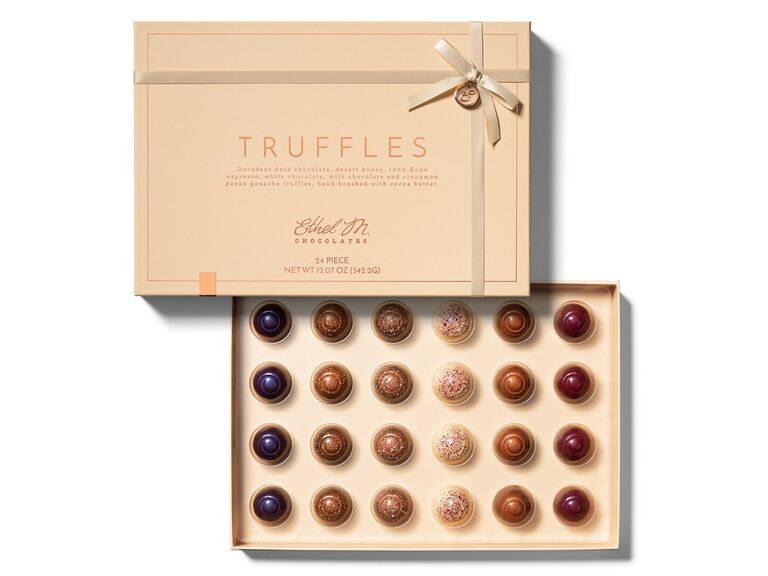 On the hunt for a gift for the mother-in-law who has everything? A box of decadent chocolate truffles is a delightful gesture anyone can appreciate.
Ethel M Chocolates The Truffle Collection, from $30, EthelM.com
Personalized Ceramic Coaster
Still not sure what to get? We've got plenty more great gifts for mothers-in-law to come. These minimalist ceramic coasters will look really chic on her coffee table, nightstand or wherever she enjoys her morning coffee.
From Willow personalized ceramic coaster, $9, Etsy.com
Birthday Gifts for Your Mother-in-Law
Feeling stressed about your mother-in-law's upcoming birthday? Let us take the wheel. One of these cute and creative ideas is sure to bring a smile to her face.
Sleek Wine Chiller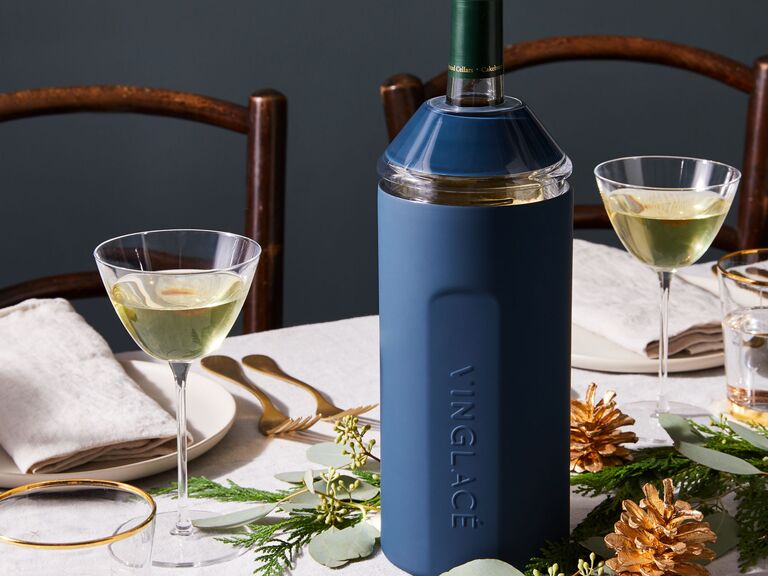 What's better than handing over a standard bottle of wine? Something to store it in! This stylish wine bottle chiller will keep her vino at the perfect temp for hours and it'll look great on the dinner table.
Vinglacé wine bottle chiller, $90, Food52.com
Comfy Moccasin Slippers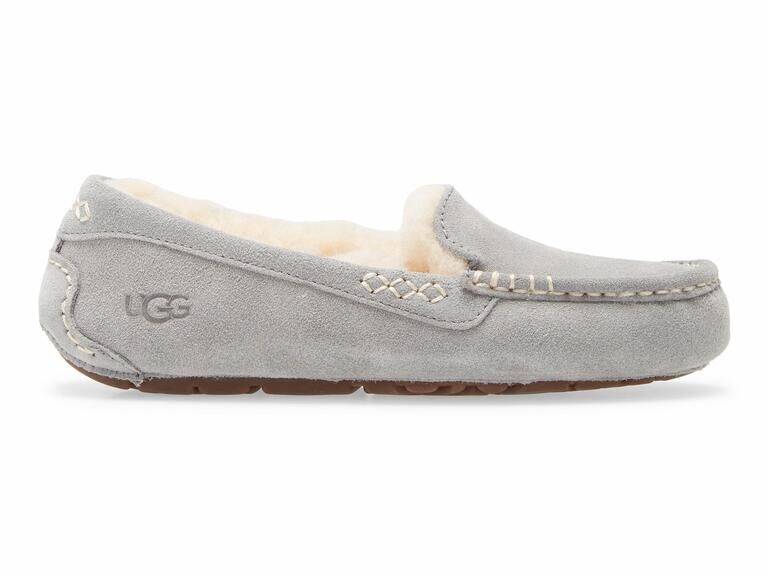 Everyone needs a good pair of slippers, and these water-resistant UGGs are just the ticket. Every time she slips her feet into these beloved (and insanely comfy) moccasins, she'll be grateful for you.
UGG Ansley water resistant slipper, $100, Nordstrom.com
Pretty Measuring Cups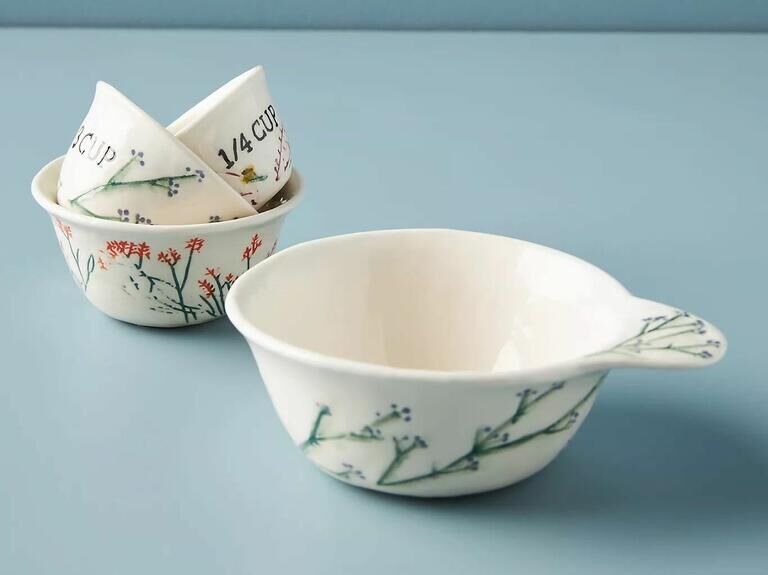 PSA: Measuring cups don't have to be boring. If you're still not sure what to get your mother-in-law for her birthday, beautify her kitchen with some new, luxe gear that she'd never splurge on for herself.
Anthropologie Dagny measuring cups, $32 for a set of 4, Anthropologie.com
Luxury Silk Pajamas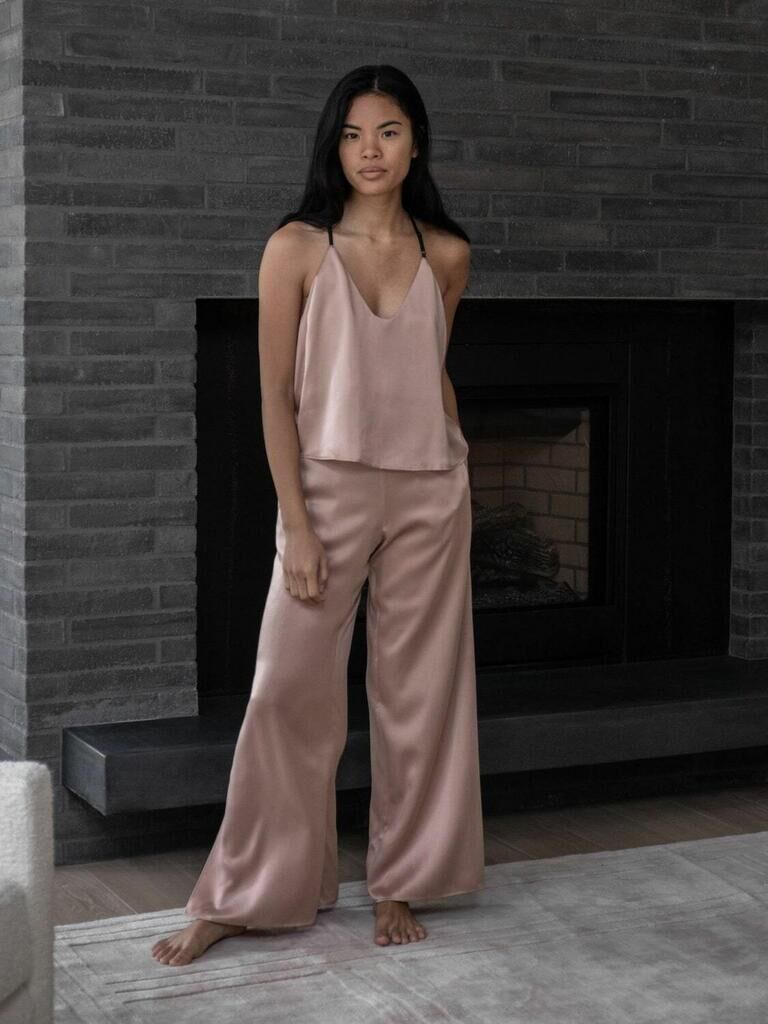 Speaking of luxury gifts for your mother-in-law, our list wouldn't be complete without Lunya. The brand's silk loungewear isn't cheap, but it'll make her feel like a queen. And imagine her delight when she realizes it's machine washable!
Lunya washable silk cami pant set, $238, Lunya.co
Traditional Stoneware Teapot
If she's a fan of afternoon tea, why not upgrade her old teapot? This minimalist stoneware option will look effortlessly chic on the countertop even when it's not in use.
Anthropologie Georgia teapot, $42, Anthropologie.com
Elevated Loungewear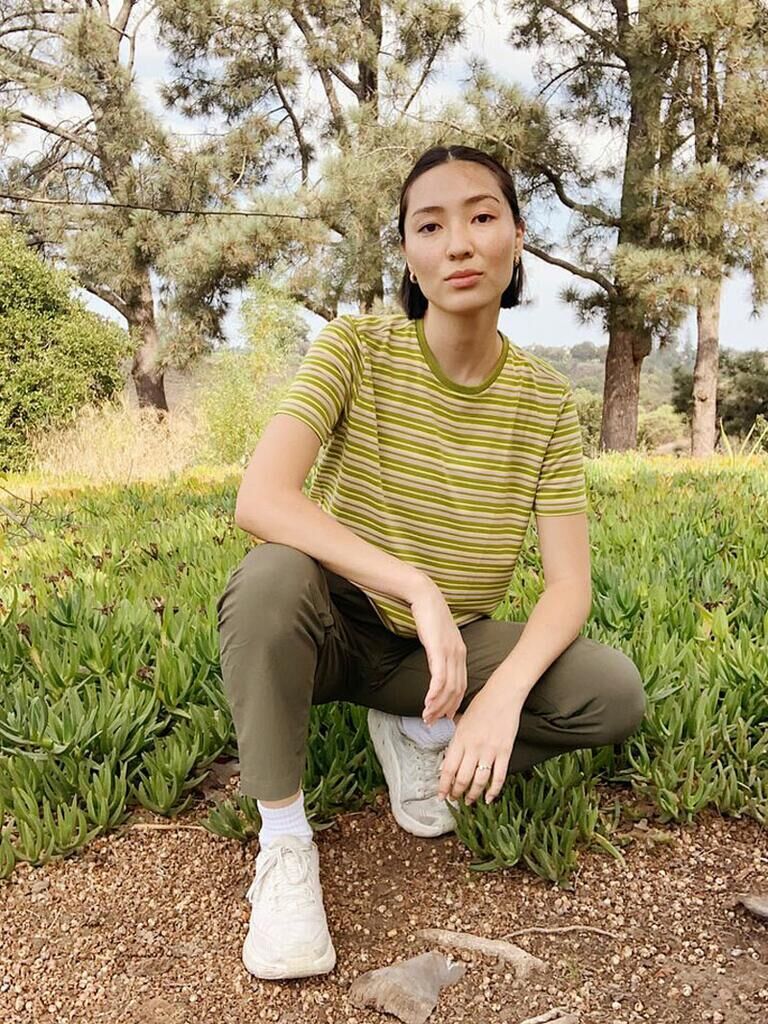 Who wouldn't want a pair of pants that look super put-together but are actually as comfortable as sweats? Upgrade your mom-in-law's wardrobe with this practical birthday present.
Outdoor Voices Rectrek pant, $98, OutdoorVoices.com
Creative Knitting Subscription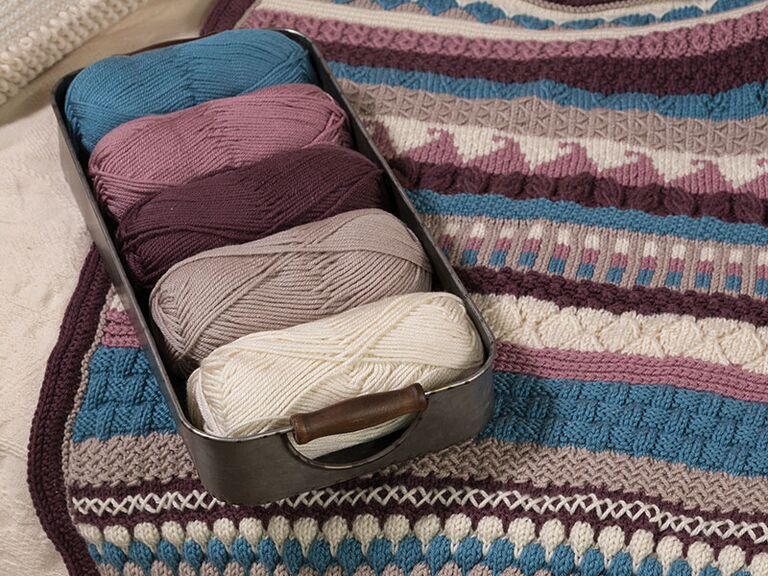 Subscription services are excellent gifts for your MIL, especially if you can find one that reflects her favorite hobby. This one's for the mom who knows her way around a pair of knitting needles. Every four weeks for 10 months, she'll receive the yarn and pattern to create three stripes of an afghan. The subscription ends on the 11th month with instructions on how to complete the blanket.
Annie's Knit Striped Afghan Club monthly subscription, $20 per shipment, AnniesKitClubs.com
Online Cooking Lesson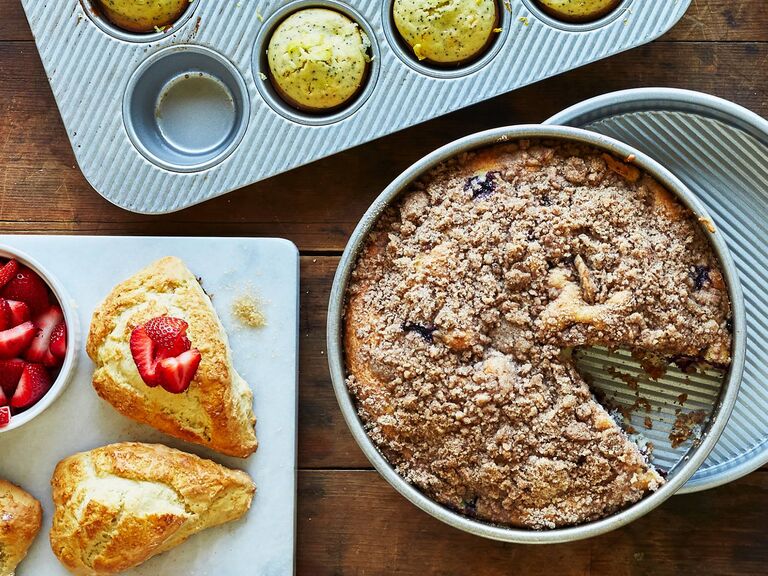 Or maybe your spouse's mom prefers to get creative in the kitchen? If that's the case, we can't think of a better birthday gift for your mother-in-law than a virtual cooking lesson. Sur la Table has lots of interesting classes to choose from, so there's bound to be something she'll love.
Sur la Table online cooking class, from $29, SurlaTable.com
Birth Flower Necklace
These cute disc necklaces are adorned with each month's birth flower. Pick whichever one is relevant to your partner's mom so she can wear it as a sweet, personal token.
Made By Mary birth flower necklace, from $32, MadeByMary.com
Delightful Perfume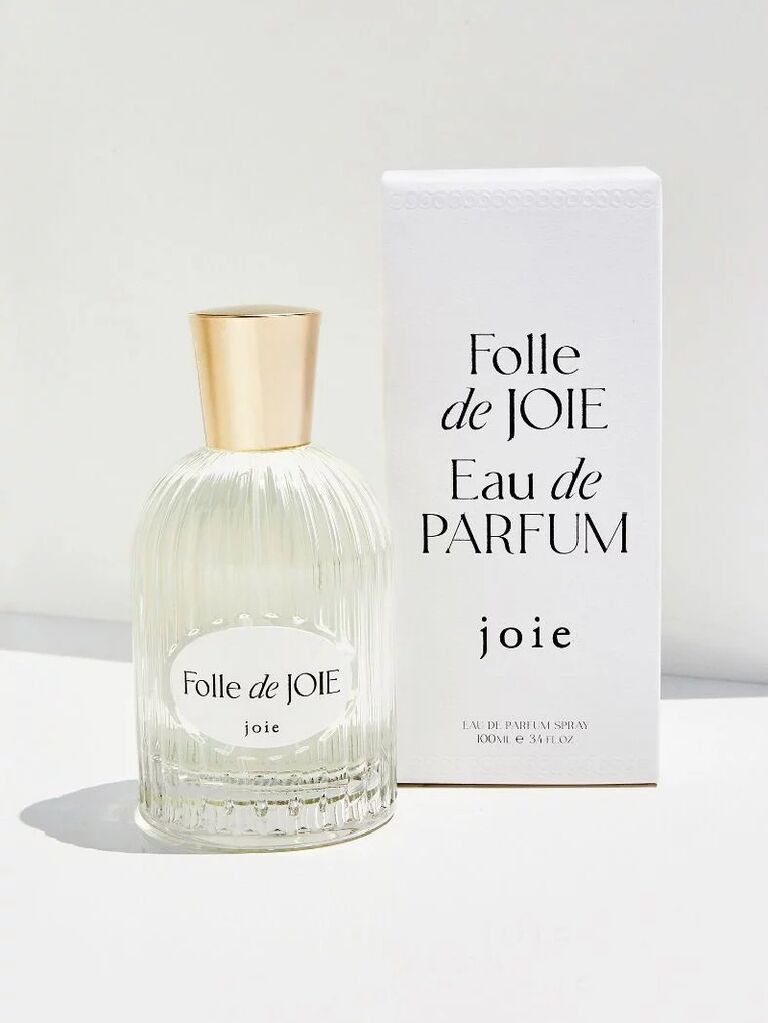 If your MIL always finishes her beauty routine with a spritz of perfume, she'll be glad to add this delightful fragrance to her collection. Fruity and floral notes come together to create a sweet-but-subtle scent.
joie Folle de Joie fragrance, $120, joie.com
Monthly Plant Delivery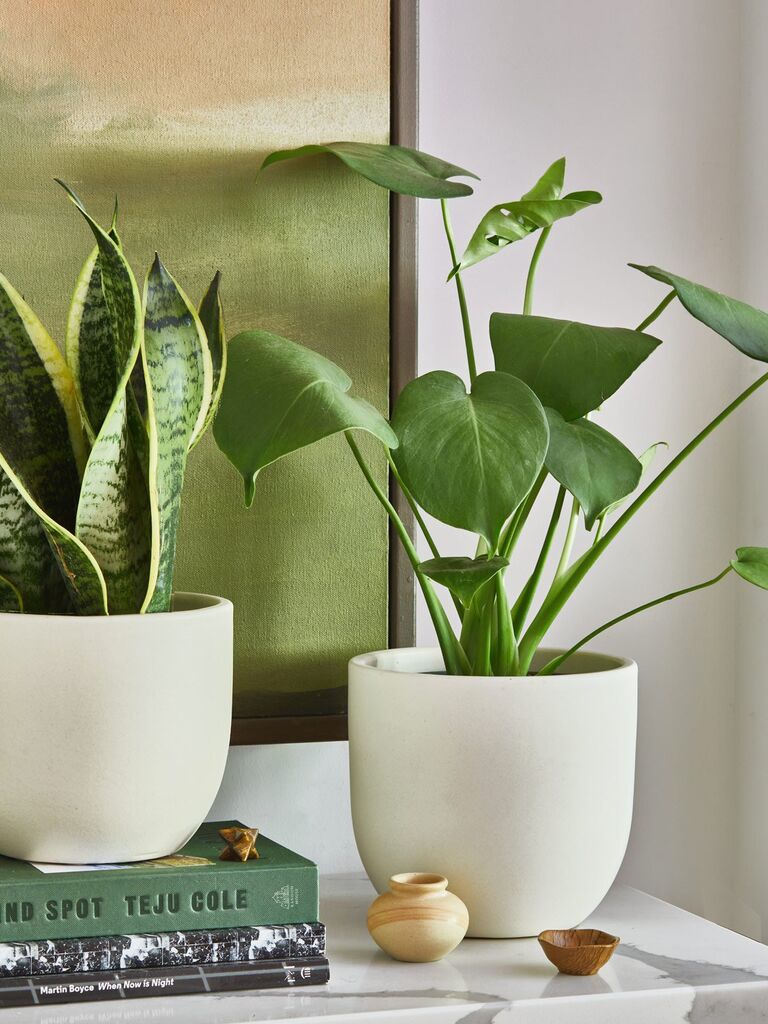 Does your other half's mom have a green thumb? If she's always helping you out with your plant dilemmas, this cool subscription service is a great way to return the favor. Each month, she'll receive some vibrant new greenery complete with a decorative ceramic pot.
The Sill classic plant subscription, $60 a month, TheSill.com
Vietnamese Coffee Subscription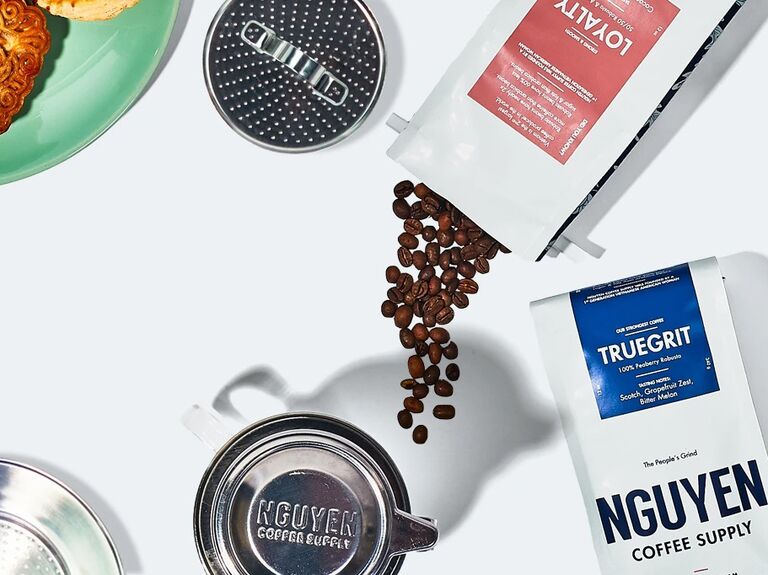 There's a reason we've got a few subscription services on our list: They're the gift that keeps on giving! Upgrade your mom-in-law's morning routine with a delivery of delicious Vietnamese coffee every week, every two weeks or every month. Can you think of anything more convenient than having coffee brought right to the door?
Nguyen Coffee Supply Vietnamese coffee subscription, from $57, NguyenCoffeeSupply.com
Self-Heating Mug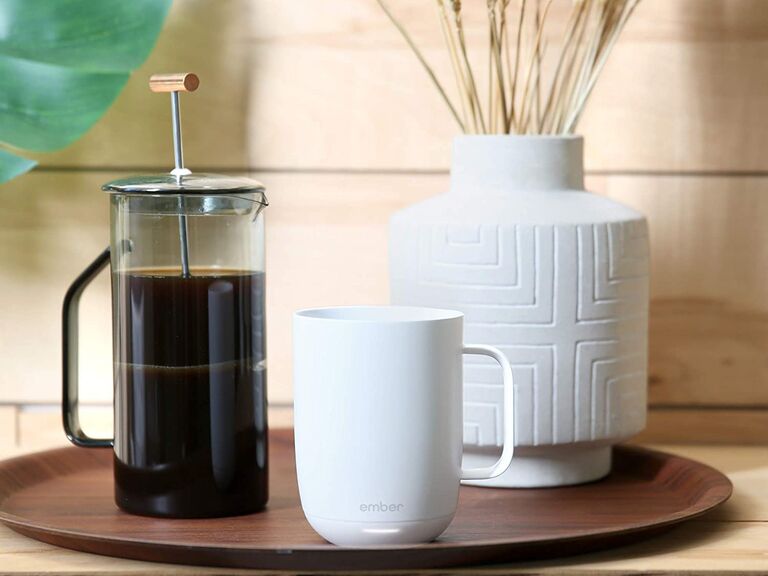 Of course, if she's all stocked up on coffee for the time being, don't worry. There's more than one way to level up her morning joe. This smart (and surprisingly stylish!) mug keeps hot beverages at just the right temperature—just connect it to her phone to set a preference.
Ember 14oz temperature control smart mug, $130, Amazon.com
Leather Tote Bag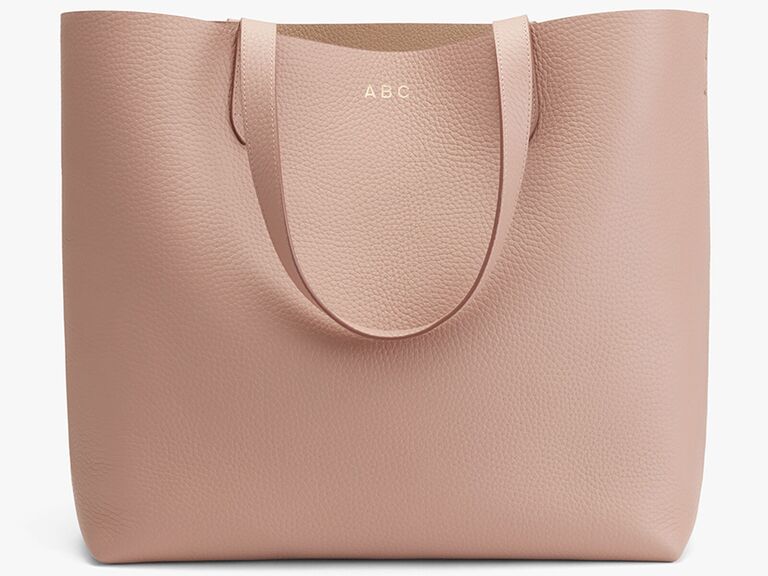 A roomy bag always comes in handy. This chic and durable tote has plenty of space for storing essentials such as her laptop or makeup bag, as well as some smaller compartments for her phone, keys and other accessories—and that's not to mention the gorgeous Italian leather exterior. Personalize it with her monogram for a special touch.
Cuyana classic structured leather tote, from $195, Cuyana.com
Fitness-Tracking Watch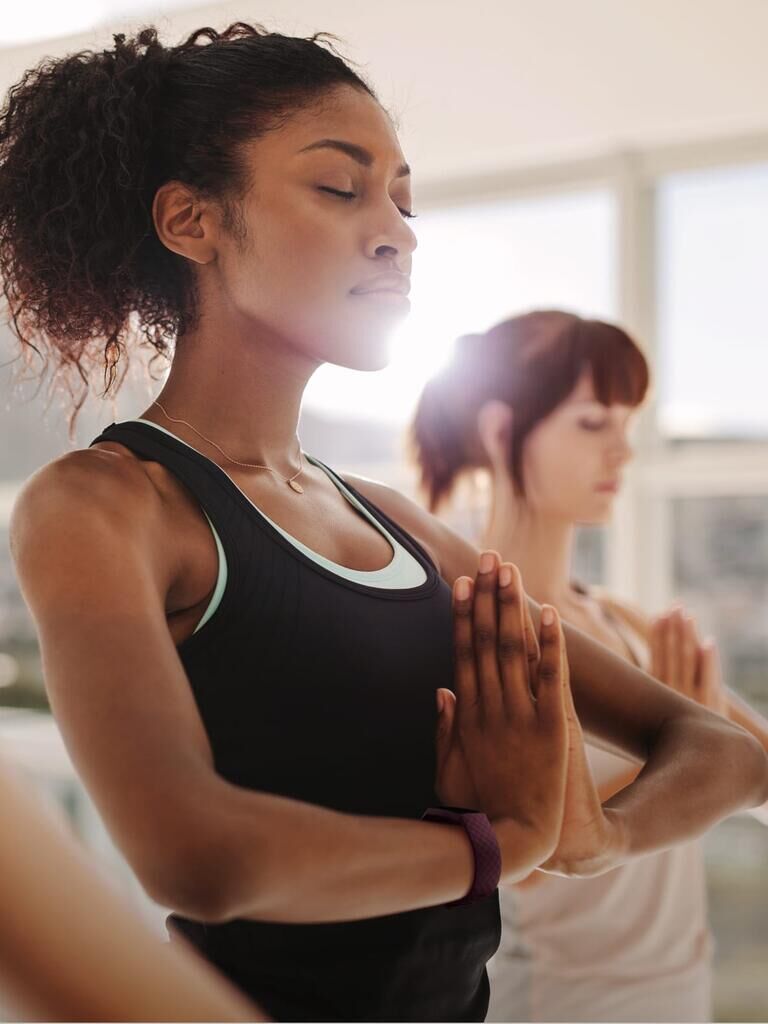 The latest fitness tech is a foolproof birthday present for the mother-in-law on a health kick. If she's always on the go, deck her out with a trendy new watch that'll track her route, heart rate, sleep and more.
Fitbit Charge 4, $150, Fitbit.com
Holiday Gifts for Your Mother-in-Law
It's never too soon to start coming up with ideas for the next holiday season. If you're the type to begin your shopping as early as possible (or you've just come to look for inspiration), these impressive presents are the perfect place to start. We've got tons of ideas you can shop straight from your couch, whether you're on the hunt for the perfect Christmas gift for your mother-in-law or you're celebrating another winter holiday together.
Versatile Spice Collection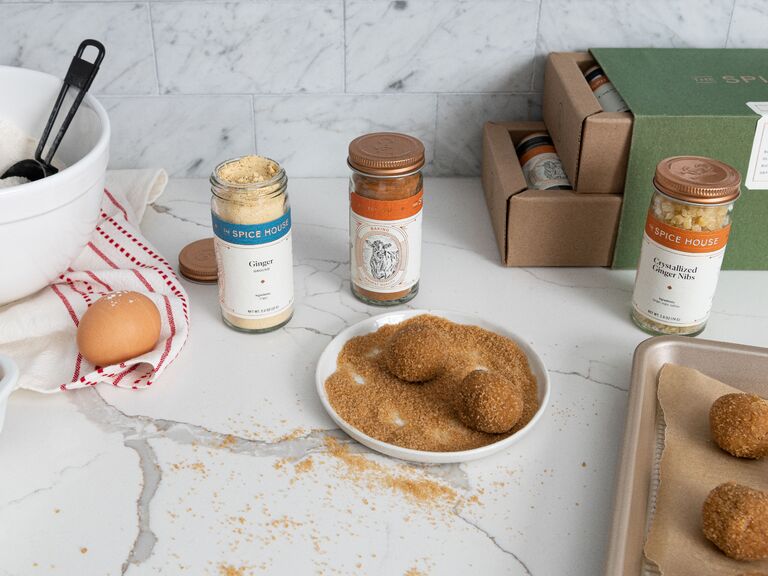 If her home is always filled with the scent of cinnamon or freshly baked gingerbread during the holidays, you can bet this deluxe spice collection will almost immediately be put to use. It features eight popular baking ingredients, including vanilla extract, ground ginger and Dutch cocoa powder.
The Spice House baker's deluxe collection, $90, TheSpiceHouse.com
Soft Cashmere Gloves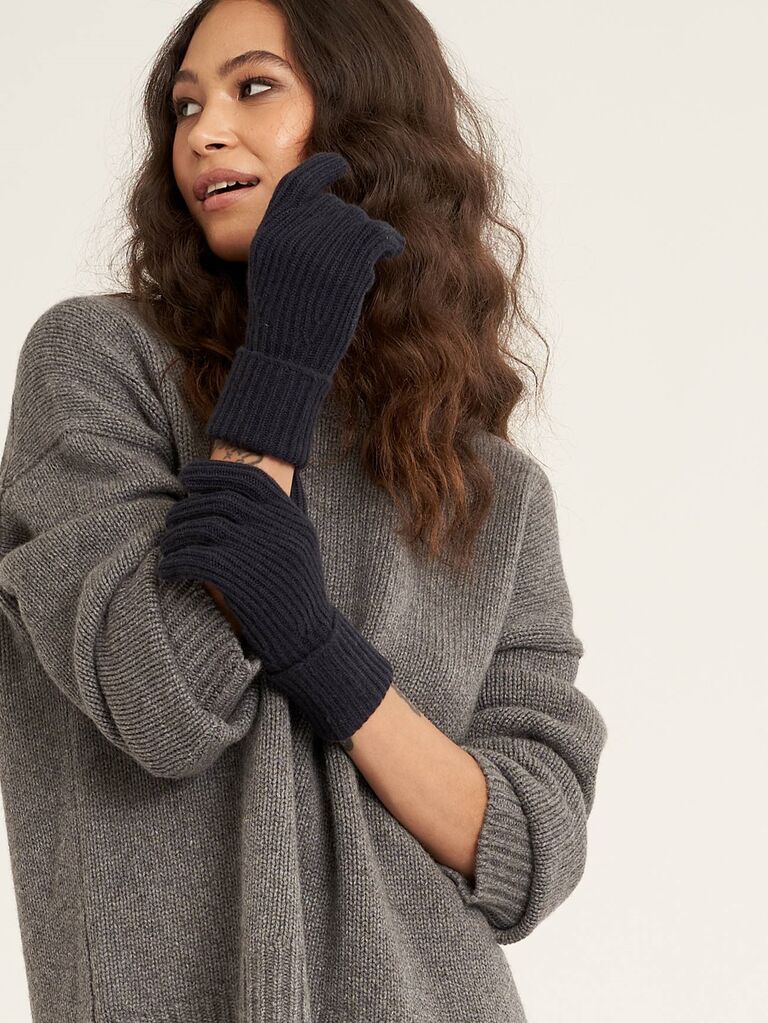 Don't her hands deserve to have it all? Pass the cashmere, please! These winter gloves are equal parts soft and stylish—the perfect addition to her holiday wardrobe. Talk about luxurious mother-in-law Christmas gifts!
NakedCashmere Charly gloves, $95, NakedCashmere.com
Personalized Handmade Mug
There's nothing quite like the soothing sensation of sipping a hot drink on a crisp winter evening. Give her that pleasure courtesy of this cute, customizable mug. Get it personalized with her first name, monogram or the nickname you or your kids call her. Can you think of a sweeter holiday gift for your mom-in-law?
Laura Lynn Pottery handmade mug with name, $46, Etsy.com
Elegant Photo Calendar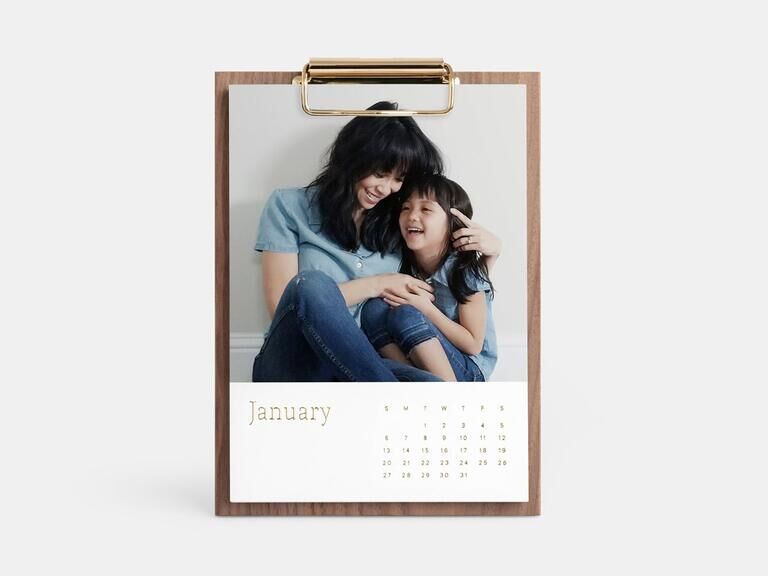 If she savors family photos, she'll love a personalized calendar. This chic walnut one comes with a peg stand, perfect for propping up on her desk. Fill it with snapshots of your spouse's mom with her favorite people—including you.
Artifact Uprising walnut desktop photo calendar, from $30, ArtifactUprising.com
Comfy Travel Pillow
This one-of-a-kind neck pillow will help your MIL catch up on much-needed sleep when she's on the go. But don't just take our word for it, check out the awesome five-star reviews!
Trtl travel pillow, $30, Trtl.com
Apéritif Sampler Set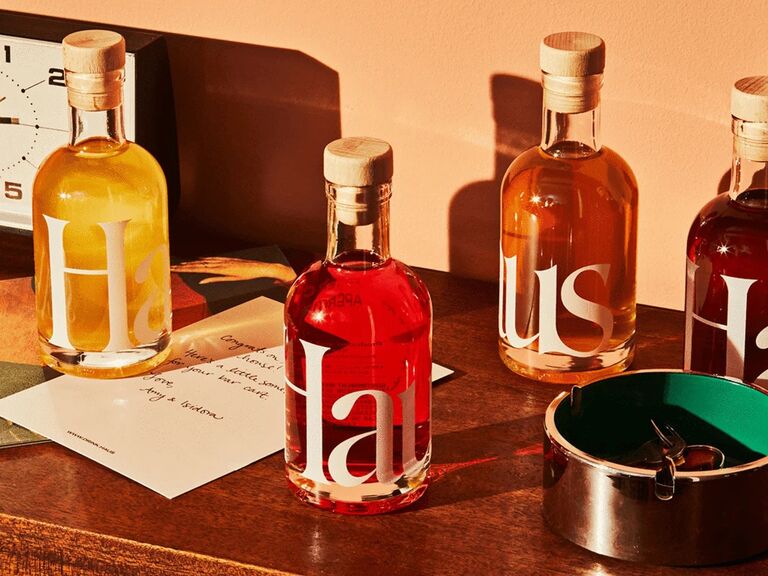 Still wondering what to get your mother-in-law for the holidays? This selection of apéritifs is the perfect way to wash down a delicious family dinner. Choose four different flavors for her to sample or stick with whichever one you think she'll love most.
Haus The Sampler Kit, $40, Haus.com
Cozy Cashmere Sweater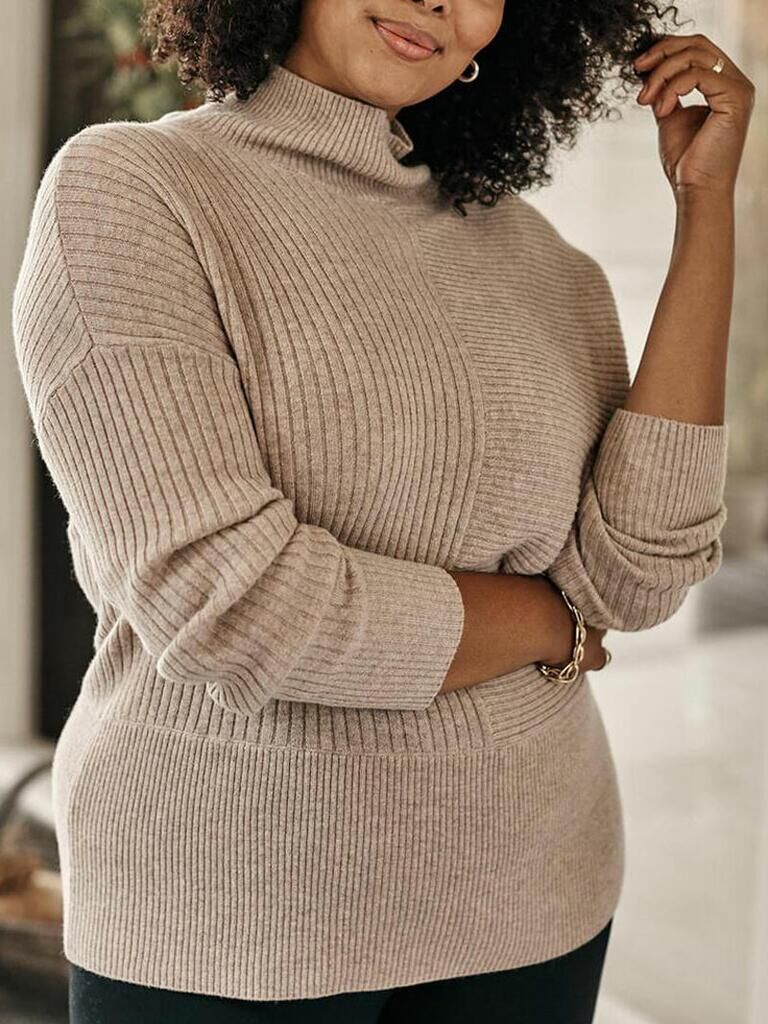 Summersalt specializes in fashionable, functional apparel, so it's about time you introduced the brand to your mom-in-law. Start her off with this versatile cashmere sweater, a timeless holiday gift.
Summersalt luxe cashmere blend funnel neck sweater, $135, Summersalt.com
Playful Holiday Ornament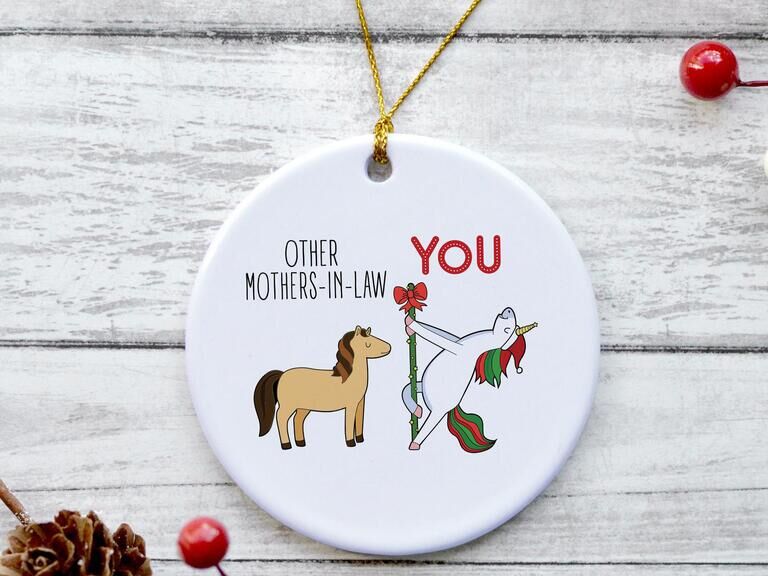 If your S.O.'s mom has a sense of humor, funny mother-in-law gifts aren't off limits. This custom ornament is a hilarious Christmas present for your mother-in-law (that's also kind of sweet).
Such Gifts funny Christmas ornament, $20, Etsy.com
Bestselling Recipe Book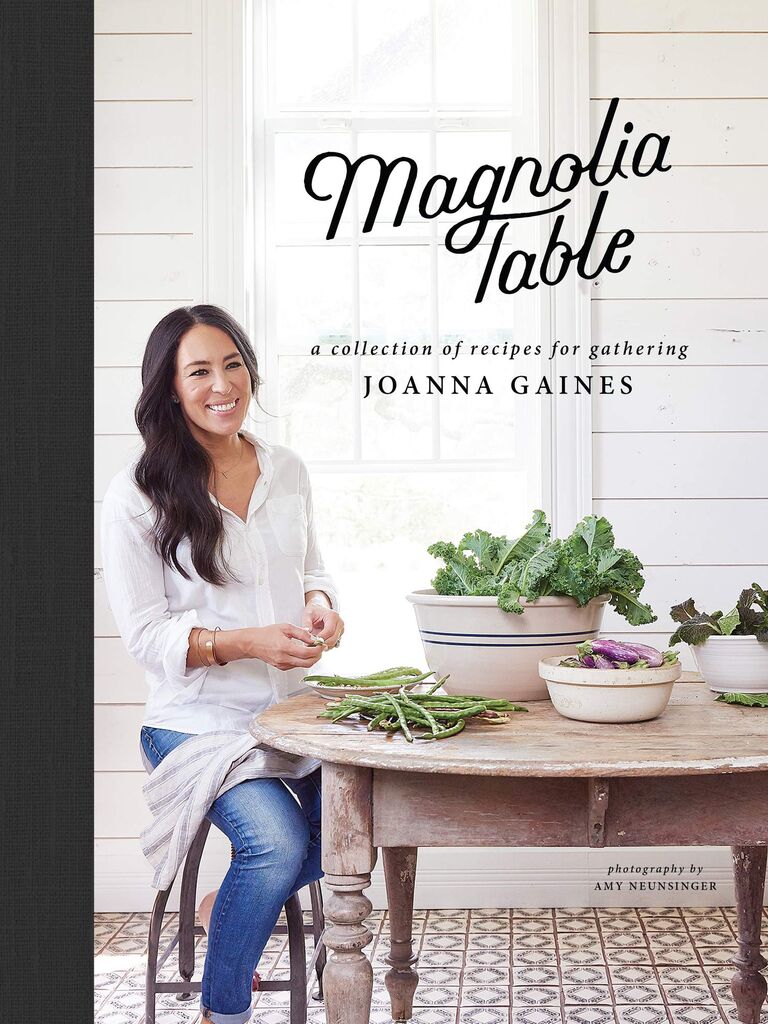 If your MIL is the hostess with the mostest, she'll love adding this recipe book to her collection. It includes tons of delicious recipes designed for sharing with loved ones, from uh-mazing fried chicken to tangy lemon pie.
William Morrow Cookbooks Magnolia Table by Joanna Gaines, $30 for the hardcover, Amazon.com
Beauty Subscription Box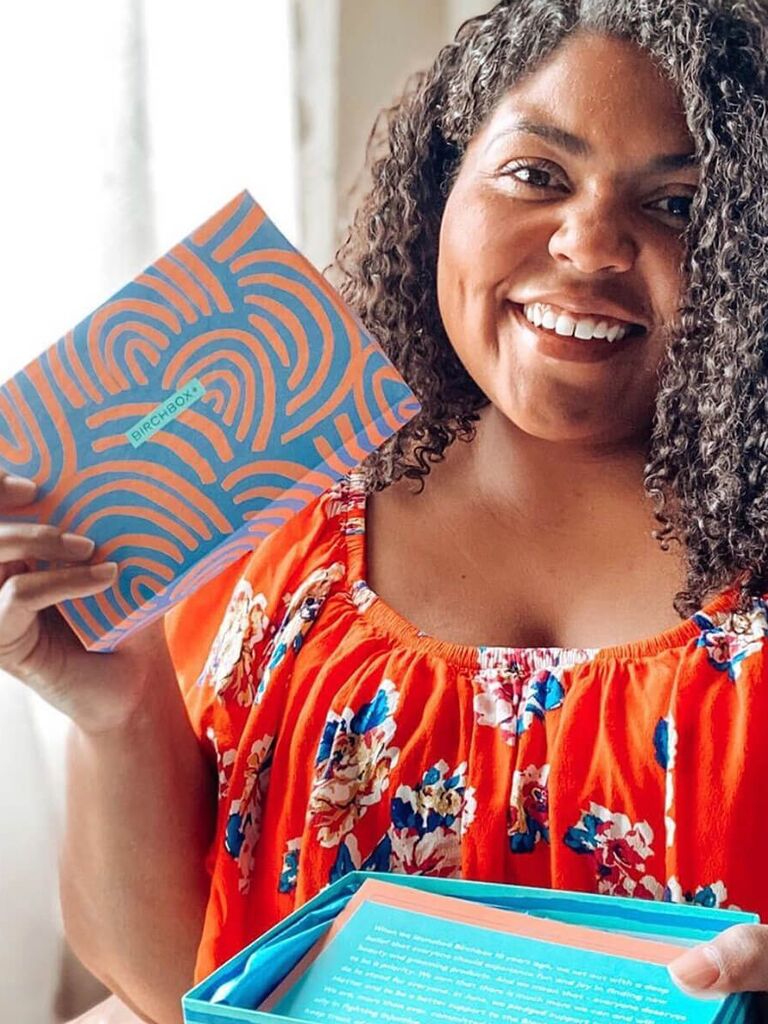 Subscription boxes make for some of the best Christmas gifts for your mother-in-law. Anyone who likes to keep up with the latest beauty trends will appreciate Birchbox's monthly deliveries. Each package includes a selection of niche and high-end products for her to sample.
Birchbox beauty subscription gift card, from $45, Birchbox.com
Digital Reading Device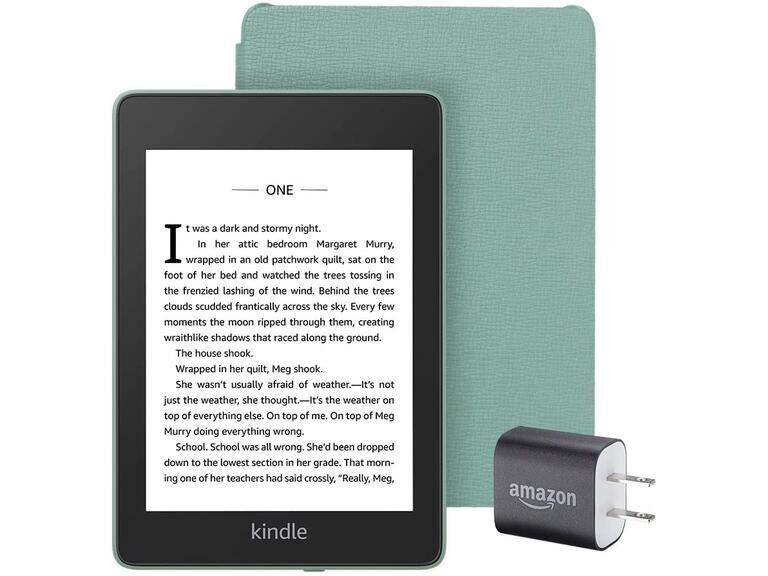 If her idea of relaxing is curling up with a good book, go with something that'll make it easy to wind down anywhere. This Kindle set comes with everything she'll need to enjoy her favorite reads on the go, including a colorful protective cover and power adapter.
Amazon Kindle Paperwhite essentials bundle, $190, Amazon.com
Cozy Throw Blanket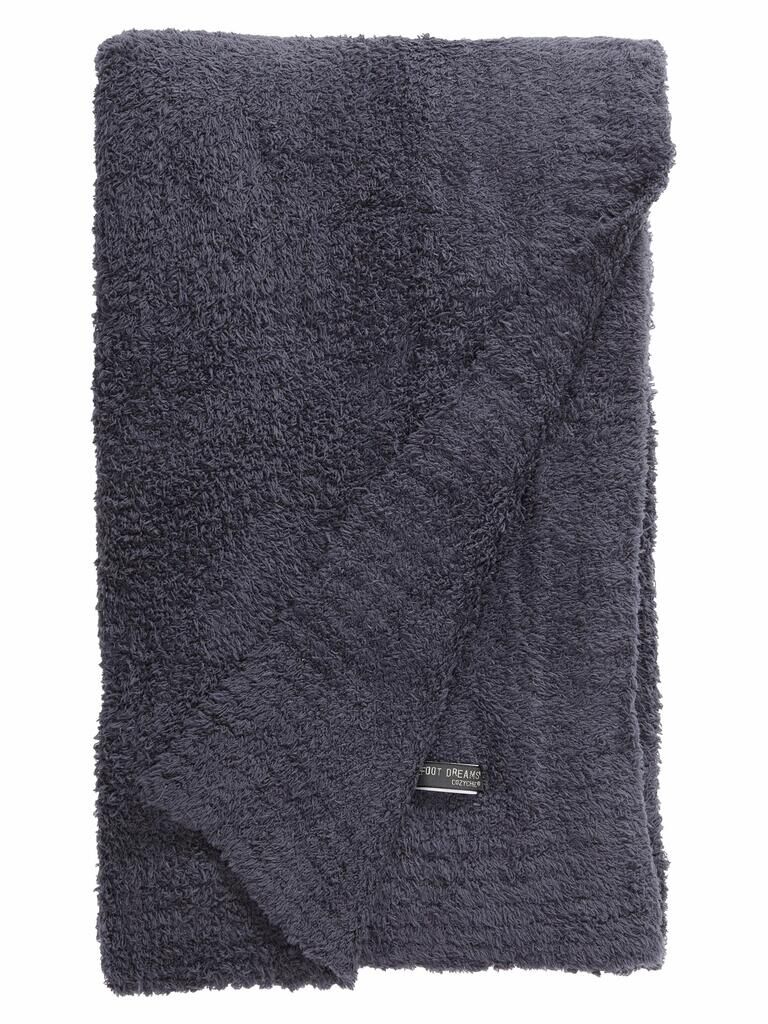 Running out of holiday gift ideas for your mother-in-law? Try this luxuriously soft throw blanket that's super easy to care for. She can toss it right in the wash and it won't shrink, pill or wrinkle.
Barefoot Dreams CozyChic throw blanket, $147, Nordstrom.com
Wedding Gifts for Your Future Mother-in-Law
Looking for a way to thank your MIL for her involvement in your big day? Whether she's contributed financially, creatively or emotionally, a thoughtful present is a meaningful gesture. While it's perfectly fine to treat her to something like dinner or a manicure, here are additional gift options appropriate for the wedding.
Custom Wedding Illustration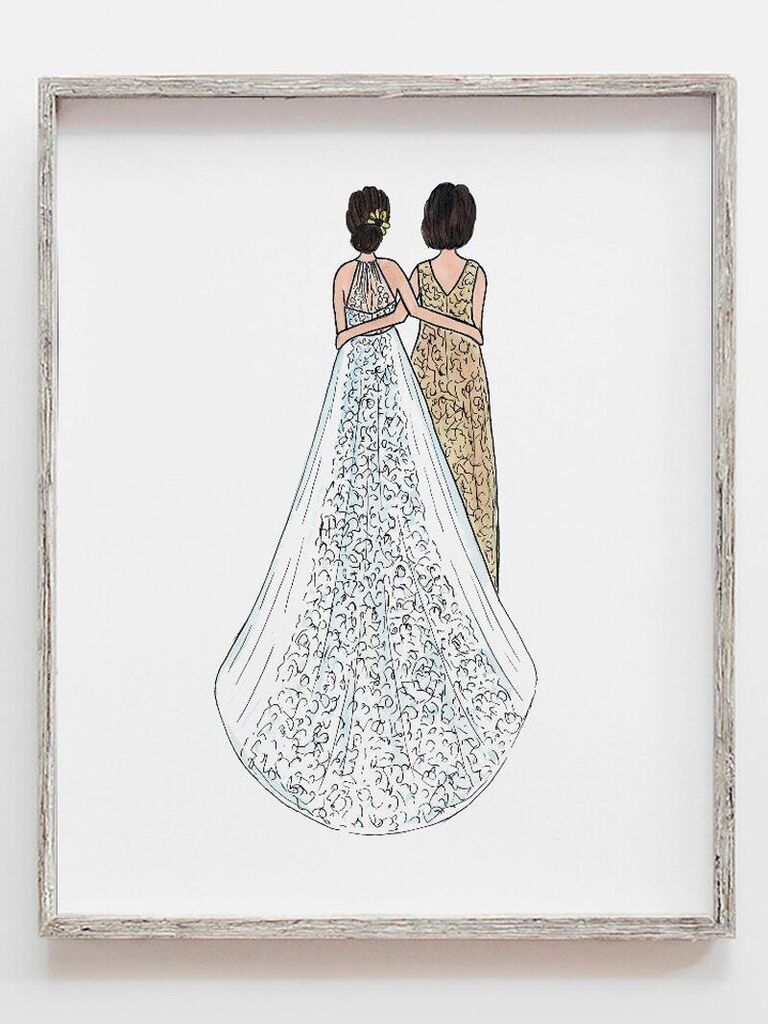 This wedding gift for your mother-in-law requires some investigating, but the end result is so worth it. Find out what she's wearing on the big day and send the artist a description or photo, as well as a description or photo of what you'll be wearing. From there, you'll receive a custom drawing of you two in a sweet embrace wearing your wedding outfits—how awesome is that?
Jes Married custom mother of the bride or groom drawing print, from $99, Etsy.com
Velvet Makeup Bag
Who said gifts for your future mother-in-law can't be useful? Give her a place to store all her beauty products with this luxe, velvety makeup bag. You can even monogram it for her. It's also sold in a wide range of colors, so it's easy to find one she'll like.
The Knot Shop small personalized velvet quilted makeup bag, $11, TheKnotShop.com
Minimalist Pearl Necklace

Jewelry isn't just for your bridesmaids! Thank your spouse's mom for her support on your big day with this dainty necklace. The freshwater pearls are a unique touch that'll complement any outfit.
Darling Sentiments dainty freshwater pearl necklace, $29, Etsy.com
Travel Wine Tumbler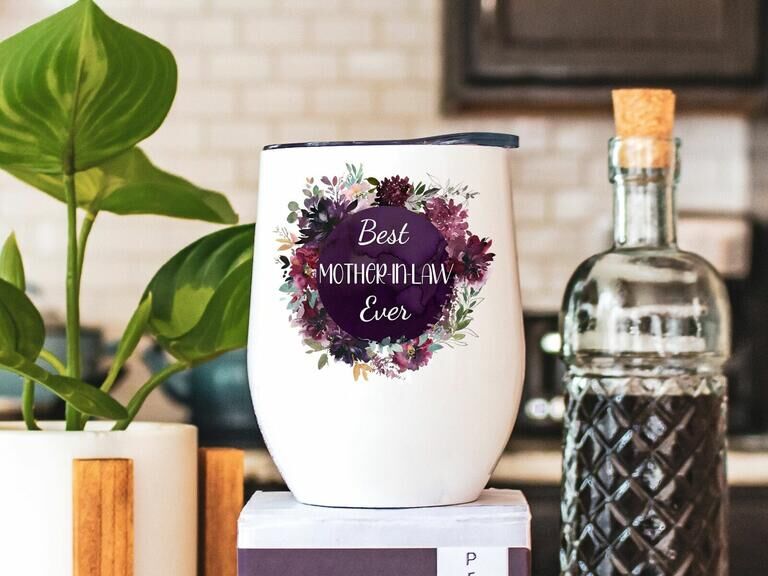 Let your MIL know how much she means to you with this beautiful tumbler that says "best mother-in-law ever." It's a sweet and simple gift that'll bring a smile to her face every time she uses it.
Wimly Mugs wine tumbler, $19, Etsy.com
Sentimental Trinket Box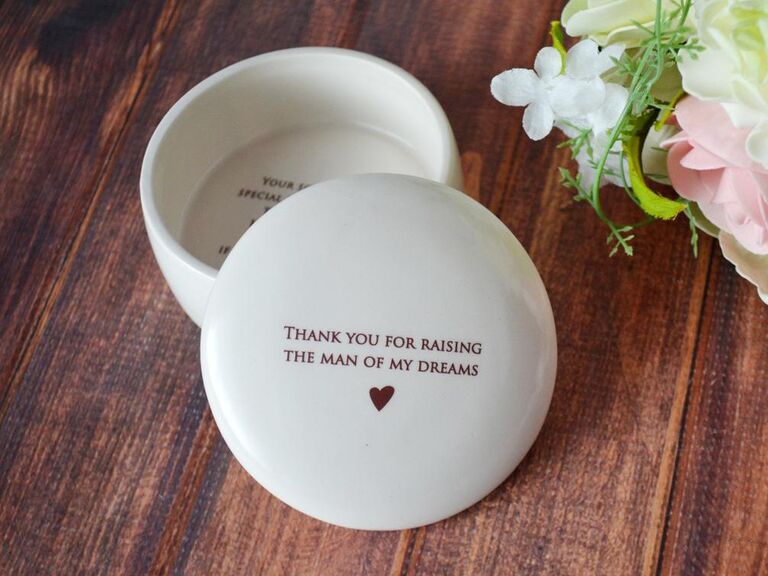 This sweet wedding gift for parents literally thanks your MIL for raising the love of your life. There's a version that reads, "thank you for raising the man of my dreams," and another that says, "thank you for raising an incredible woman." She can use the keepsake box to store trinkets for years to come.
Susabella Thank You for Raising the Man of My Dreams keepsake box, $53, Etsy.com
Dainty Pearl Bracelet

This understated pearl bracelet can be worn with pretty much anything, making it a lovely reminder of your relationship that your future MIL can take everywhere.
Mejuri tiny pearl bracelet, $65, Mejuri.com
Pampering Gift Box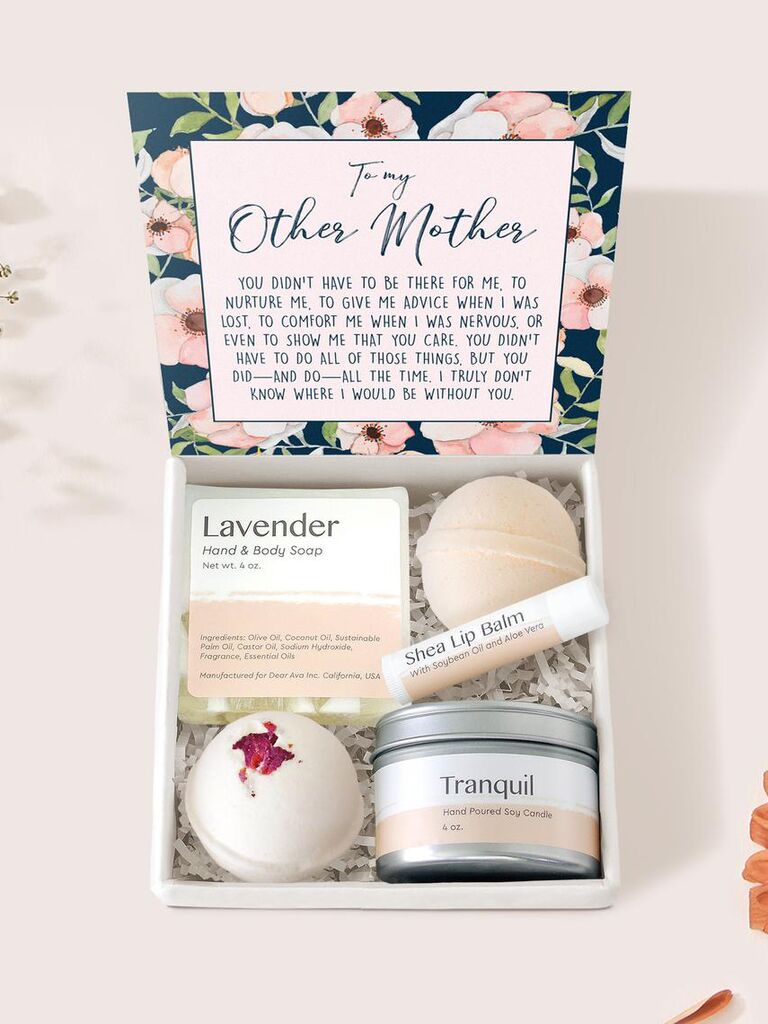 Bridesmaids and groomsmen aren't the only VIPs who appreciate gift boxes! This set addressed to your "other mother" includes two luxe bath bombs, a soothing lavender-scented candle, handcrafted soap and more. It's the perfect gift basket for her to pamper herself with after the wedding.
Dear Ava Gifts Other Mother spa gift box, from $60, Etsy.com
Adorable Jewelry Case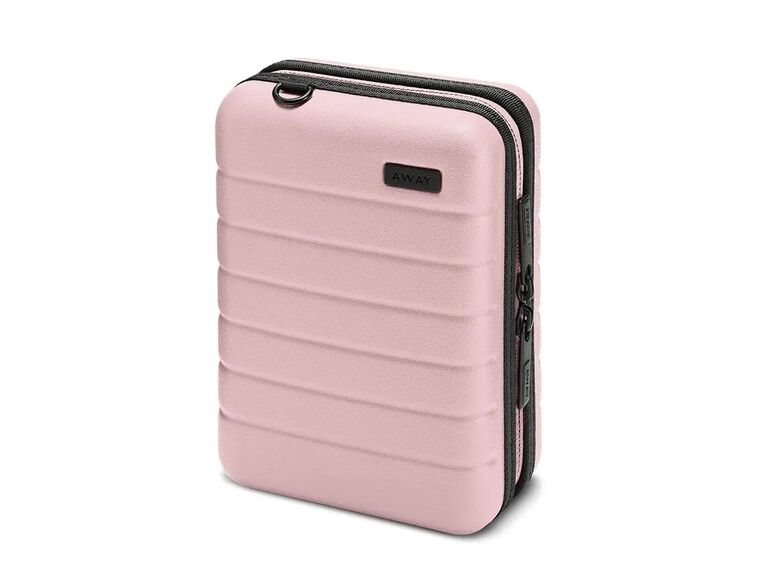 This miniature suitcase has to be the cutest luggage we've ever seen! If she has to travel for the wedding (or just enjoys a jet-setting lifestyle), it'll be her new favorite accessory. It's perfect for storing small-but-important items like jewelry.
Away The Mini suitcase, $45, AwayTravel.com
Meaningful Scented Candle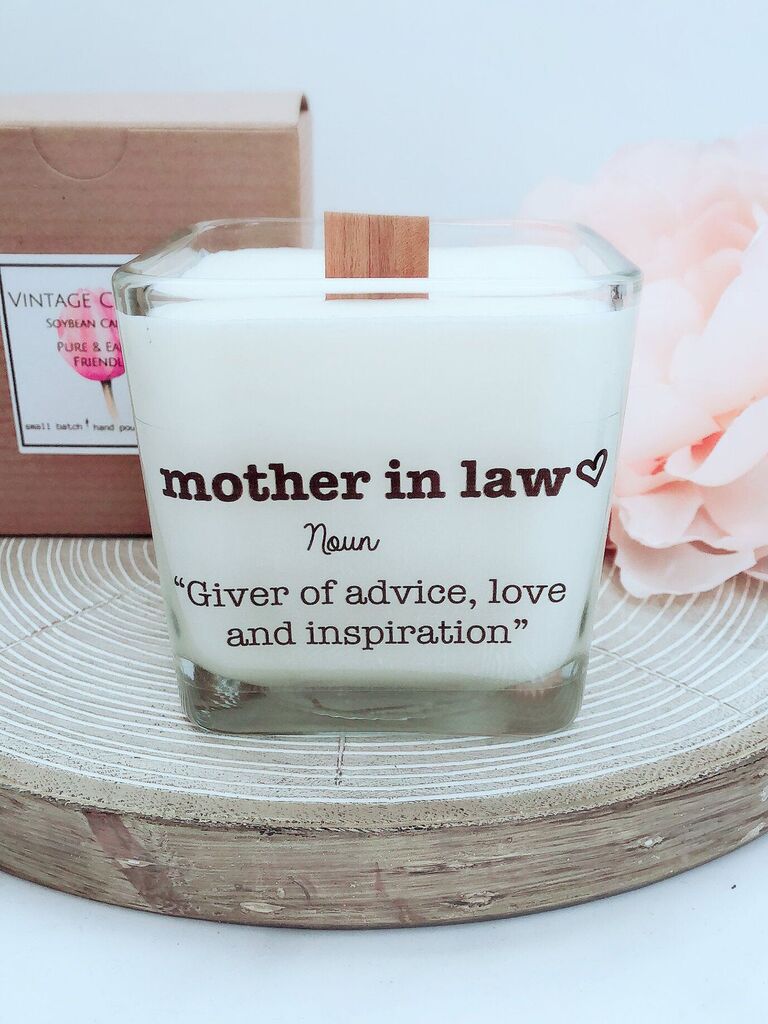 A thank-you gift doesn't have to cost an arm and a leg. It's really the sentiment that matters. Take this cute candle, which has a glass jar printed with a kind definition of mom-in-law: "giver of advice, love and inspiration."
Vintage Created personalized wedding candle, $17, Etsy.com
Beautiful Bouquet Delivery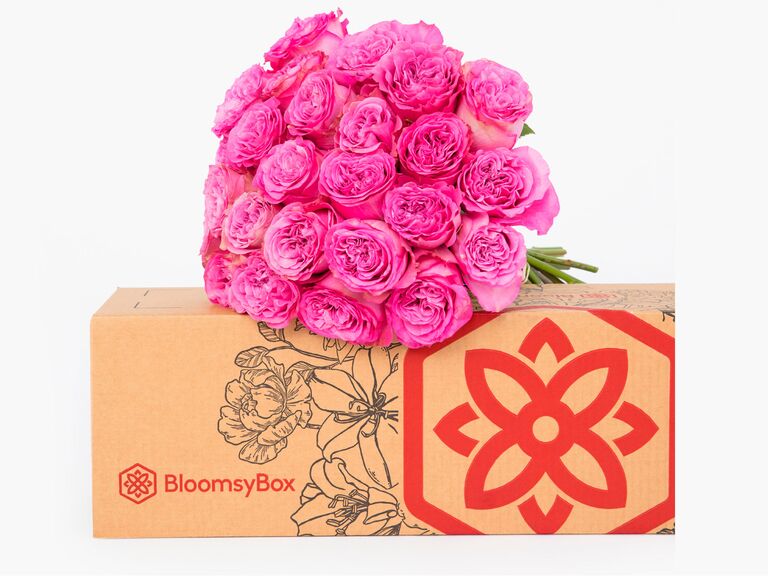 Flowers make great thank-you gifts for parents after the big day. Send them directly to her home for a sweet surprise she won't be expecting.
BloomsyBox Queens Crown roses, $65, BloomsyBox.com
Monogram Leather Journal

Your partner's mom put so much care and effort into helping you pull off your dream wedding. Thank her with something sentimental she can use every day. Not sure where to start? Personalized gifts are the way to go. We love the idea of this elegant leather-bound journal embossed with her initials.
Forest Nine personalized leather bound journal, from $64, Etsy.com