Home

Astoria World Manor
Book Your Wedding with Astoria World Manor
---
A BALLROOM IN ASTORIA, NY
About Us
The Astoria World Manor is a Queens, New York, institution that has hosted weddings and parties for decades. Its grand reception rooms, featuring massive chandeliers, curtains and hardwood dance floors, have been showcased in numerous TV shows, including Gossip Girl, the Sopranos and Ugly Betty. Multiple banquet halls can accommodate 50 to 1,000 guests.
The two-floor venue has nine event rooms, plus an on-site chapel, photo studio and two bridal lounges, one on each floor. Couples can reserve a space for a cocktail hour and one for the reception. The Astoria World Manor has three smaller rooms appropriate for hosting 100 guests or less.
The Fountain Room is contemporary and intimate, with a circular ceiling.
The Sapphire Room has lush curtains, recessed lighting and a low ceiling.
The Empire Room is more open in feel and is rectangular. This room has a row of dazzling chandeliers and a centrally located dance floor.
The Regency Room can also be used to host small events with fewer people, has sparkling chandeliers, adjustable lighting and tasteful fabric ceiling details. This space accommodates 100 to 250 guests.
The grand ballroom is the largest reception area at the Astoria World Manor. An impressive, hall-sized space, it has hardwood flooring, several large chandeliers and glamorous old Hollywood-style partition curtains. Additional rooms include a photo studio, chapel, atrium and two bridal lounges (one for each floor). The light-filled atrium is filled with greenery and makes a wonderful choice for a cocktail hour.
Three other rooms—the Astorian, the Imperial and the Gold-Cotilliona—all offer customizable possibilities for dazzling receptions.
What You Should Know
Because Astoria World Manor is such a large venue, it is possible that there could be multiple events going on simultaneously. Couples work with a designated wedding planner and the on-site chapel can be booked at a flat rate for ceremonies.
Events are reserved for five hours, not counting the time it takes to set up and clean up. Outside food and vendors are permitted. Astoria World Manor is easily accessible from the metro and is very close to the Astoria Boulevard stop, which services both the N and Q lines.
Extra Perks
All of the packages at the Astoria World Manor include:
Wedding cake
Open bar
Caribbean cuisine
Italian cuisine
Spanish cuisine
Asian cuisine
Southwestern cuisine
Chinese cuisine
From the Vendor
Luxury and affordability under one roof
Astoria World Manor has been the top catering hall in all of Queens for decades. Our elegance ins unrivaled and our prices are reasonable enough for the most discerning bride.
Amenities + Details
Amenities
Bridal Suite

Handicap Accessible

Liability Insurance

Indoor

Reception Area

Wireless Internet
For more details about amenities, please message the Venue.
Bar + Drinks, Cakes + Desserts, Food + Catering, Rentals + Equipment, Service Staff
Contact Info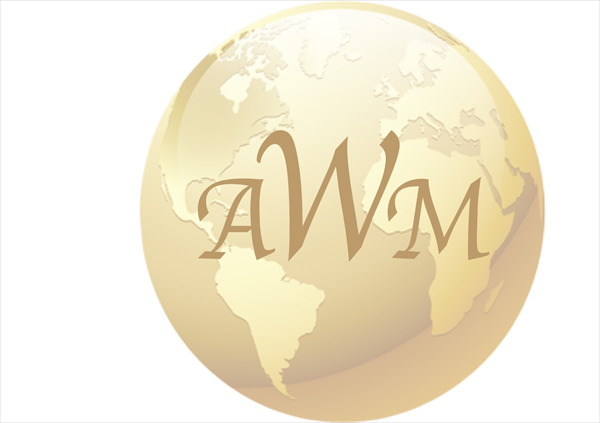 Amazing!
Reviewed on

9/09/2015
Z-Quana P
Let me just start by saying this place is magical! I had the actual ceremony and reception here the staff is amazing from management, receptionists and down to the serving staff. Jay is an angel he helped me in so many ways very understanding and compassionate. The food was... Read More delicious, we(the groom and I) didn't really have time to sit and eat but they made sure to pack us some food to eat once we got back to the hotel. I love this place and would recommend them with flying colors!
---
Great venue!
Reviewed on

10/29/2014
Elizabeth J
My husband and I had our wedding reception at Astoria World Manor in October of 2013. Our banquet manager, Jay, was wonderful. He was very kind and patiently answered all of our questions. He was so helpful and quick to respond which put us at ease planning a reception from... Read More outside of the NYC area. We paid a very reasonable amount to have everything taken care of for our reception. They did all the decorating and set up as well as the cake and catering. The room was gorgeous, the cake turned out beautifully and the food was great. I would definitely recommend them to anyone! They took care of everything so that we could just enjoy our special day.
---
Wonderful Done
Reviewed on

7/24/2012
Mavis B
Astoria manor did such a great job. Everything was beautiful and well put together.
---
Reviewed on

6/24/2017
Marcy O
Astoria Manor is the most suitable place to use for a regular party. The price is just right and very competitive with other catering business. The rooms are nicely decorated and you can choose the room that suits your needs. We have been holding our Annual Awards Night at... Read More Astoria Manor the past 6 years and they always serviced us the way we expected them to give us. The food served are delicious and we always have fun during the party with the open bar drinks etc. We will definitely use their services again in our 2018 Awards night party. I always dealt with Jay Ahn because he is very professional and very accommodating with our needs. Thank you Jay Ahn for the nice service.
---
Reviewed on

6/08/2017
Sophia S
Getting married at Astoria World Manor was a dream come true. Jay Ahn was thorough in explaining every step of the process and answered all of our questions to put our mind at ease. He was pleasant and we could tell he really has a passion for what he does, which is why we chose... Read More this venue. He made our special day beyond memorable. The venue provided use with a beautiful cake and fruit display with our names carved in it! Our family couldn't stop talking about the wonderful time they had. Thank you Jay! Thank you Astoria World Manor! Sophia
---
Reviewed on

5/17/2017
Bozena D
Well done. Astoria World Manor is a great place to celebrate any occasion. Our Event was really good, with a good organization, good food and serving people. The manager Kevin was very helpful. I would recommend this place to everybody.
---
Reviewed on

4/19/2017
Marilyn N
Excellent service and great food. The staff is very courteous and pleasant I use them for all my events. Jay Ahn is a great manager he aims to satisfy all his customers I would not change him or the venue for anything I absolutely enjoyed working with him on my events he is... Read More superb. In regards to the location it is easily accessible to all. Close proximity to airport, hotels, and subways. I would recommend this venue in a heartbeat. Marilyn N.
---
Reviewed on

8/14/2016
Nikiesha W
Astoria Manor gets 5 stars accros the board because they are amazing ! Our banquet manager Juan was very helpful from the start to the finish ! He was availble for us through phone or email whenever we needed and if he wasnt his receptionist (whose name i cant remember) knew... Read More just as much as Juan! There wasn't really one question I asked that she couldn't answer now that I think about it .On the day of our matride Angie was more than helpful. She made sure the bridal suite was stocked with so much food and drinks for us . She guided us step by step to make sure we hit all of our reception activities in a timely fashion . The food was amazing ! Cake was amazing ! Everything was perfect for the price that was paid! We would highly reccomend !
---
Reviewed on

6/10/2016
Helpful hints on how to have a successful party/wedding at the Astoria World Manor 1. Bring your accountant or financial advisor with you to review their calculations – simple addition – even with a calculator – is beyond their scope. If you don't review their calculations,... Read More you will end up paying for their errors. 2. While you are at it, have someone review the fine print of the contract. Astoria Manor's management team does not believe in verbal disclosures about additional fees or gratuities – they quote you the base price and it is up to you to figure out the final cost. They prey on trusting immigrant individuals. 3. If you have any questions or concerns, do not ask their management team to return your call – at best they will have a staff member call you back. 4. If you can afford it and if you are having a large affair bring your own additional staff. Waiters are minimally responsive to the needs of the guests. We had about 650 guests and they certainly do not have enough staff to handle such an event – even though they brag about being able to accommodate 700+ 5. If you have recently purchased a used car, please bring the salesman with you because they will be on the same page with Astoria World Manor's team- whom I found to be shady, non-cooperative and non-responsive. This was the third wedding that I hosted – first time at Astoria World Manor. I found the management team to be rude, deceptive and certainly not worth the final cost that I ended up paying for the event. I guess I should have taken the advice of others and lined Juan's pockets with a few $100's to ensure that everything goes smoothly.
---
Reviewed on

4/29/2016
Lisa A
Astoria World Manor exceeded my expectations. Not only were they affordable, my Banquet Manager Jay was such a pleasure to work with. He was professional and made you feel like he's known you all his life. He worked with us when I made a few small changes and on the day of... Read More the wedding, I was very happy with the venue. The food is really good, I was not expecting that, and the staff was great. Overall, it was a great day and if you do not want to not drown yourself in debt over a party that lasts 5 hours and want a nice venue where they treat you like family, I highly recommend you choose Astoria World Manor. Ask for Jay!
---
Venue
Reviewed on

12/07/2012
Carolyn F
everything ran smoothly
---
Kevin is great!
Reviewed on

10/10/2011
Ginnette F
This place works with you, Kevin was our sales person and he helped me outevery step of the way. He was very clear and helpful. We emailed back and forth throughout the months of planning and the day of the wedding Kevin and the AWM team was great! The food was great, the... Read More cocktail hour was amazing! Everything was great!
---
Exceptional Service!!!
Reviewed on

10/05/2011
Madelin R
Planning my wedding, my husband and I went to many reception halls.. and when it wasnt one thing it was the other. We booked with astoria because what they offer fitted with our expectations. Through the entire wedding planning they were always there to answer any questions... Read More and to help with everything they could. Kevin our banquet manager was great and beyond helpful. The day of our wedding, since before we got out of our limos they where already serving us. The service was great the food was delicious and there wasnt anything to complain about. From cocktail on bridal suite to drinks.. Exceptional service..
---
Astoria World Manor
Reviewed on

9/20/2011
PATRICIA K
I was very pleased with the service we received from Astoria World Manor. The room was decorated exactly how we wanted it. The staff was very helpful in setting up the candy buffet. The manager was present for any problems and the very few we had was quickly resolved. Very... Read More Satisfisfied Bride!
---
My September Wedding
Reviewed on

9/18/2011
Diana G
I worked with one of their managers and they gave me the best prices. They are very nice and attentive to most things. They walk you through things especially if you are new to this, as I was. As far as the food, you will never please everyone. Some thought the food was great... Read More others didn't like it, but as for me I loved the salmon. Again you will never please EVERYONE. The room was beautiful and everyone had a great time.
---
My wedding Day
Reviewed on

8/30/2011
Charlene F
The place was beaitful, but it was just too many wedding going on that same day. It was kind of hard locating my sever.
---
Fabulous time
Reviewed on

8/02/2011
Radha B
I booked the Grand Ballroom for my 300+ wedding reception. The room size was big enough to fit all of my guests, and provided enough space for them to dance and party all night long! The food was good, I was very specific when I handed in our buffet menu. The one point that was... Read More not so fabulous was the cake - it was not true to the design that I selected, the flowers were in buttercream, rather than the sugar flowers. They also dont have a great range of flavors to choose from for the cake. Other than the cake, I am happy that I choose AWM as my venue. My guests were happy with the decor, and that it wasn't an extremely long drive.
---
Review for Astoria World Manor
Reviewed on

5/10/2010
Doris C
I didn't have to worry about anything. Every thing was included. Drinks, foods, cake, decorations, etc.
---
Review for Astoria World Manor
Reviewed on

5/10/2010
Sabrina W
My Wedding Coordinator there Juan was excellent since day one. Always patient and easy to worth with. They incorporated any and all my designs and ideas and set up with amazement. The food was great and my guest are still talking about it. They actually added more then we... Read More asked for and it was just wonderful. They treated my husband and i awesome and my parents & baby bro who is handicapt they made sure they were ok through out the whole night. the only problem i had was that we ran out of money to extend our party.. I highly recomend them!!!
---
Review for Astoria World Manor
Reviewed on

5/10/2010
Wendy C
close to home, perfect size, good price
---
Review for Astoria World Manor
Reviewed on

5/10/2010
Salamat E
The reception site was the best because we arrived last but they walked with us. They had the best photo studio, the waiters where kind, the food was fabulous. At the end of the day I and my husband and the guests had a beautiful time;Be ready to be treated like a celebrity
---
Review for Astoria World Manor
Reviewed on

9/01/2007
AUDREY P
The venue had both a chapel and photo studio. We also had a separate room for the cocktail hour, which our guests absolutely loved.;There will be other receptions taking place at the same time, so you will may not receive individual attention.
---
Review for Astoria World Manor
Reviewed on

8/28/2007
Kelvinna M
The food and the staff. My guest are still talking about the food at the reception.;Be prepared for your guest to be full the food just kept coming.
---
Review for Astoria World Manor
Reviewed on

8/27/2007
Yvette F
In looking around, we found someone that was willing to work with us and what we wanted. The site had several rooms so that we could accomodate a reasonable number of people. The site was also within a reasonable driving distance from the ceremoney and home of our guests. Our... Read More contact person at the Astoria World Manor was very personable and easy to work with. The cocktail lounge is very nice and the site is also within close proximity of a park where the photographer do use for some nice shots. There is also an indoor area to take shots as well. The site comes with a chapel for those who wants to have a wedding and reception in the same place. It was too small for our ceremony as we had over 200 guest.;When we scheduled the food tasting, we allowed our parents to taste the food. I am a vegetarian and most of our guests are not vegetarians. For the most part most people like some of the choices we made and there were those who complained. It would not have been possible for me to make the best decision on food. I think our parents did that for us in terms of the dishes that would represent most of our guest. Not sure if there was anything else we could have done.
---