Home

DJ & Rev. CherishTheLuv
About this Vendor
DJ and Officiant, Cynthia CherishTheLuv Malaran
I coordinate surprise proposals, then I DJ and officiate the weddings! I have been DJing events and weddings, and as an ordained minister I write humorous and memorable ceremonies that friends and family talk about. Other officiants have asked if they could copy some of my lines, and I say sure! I just want everyone to have laugh, cry, and have a wonderful day at the start of a forever marriage. I light up inside when I do weddings— it warms me to the core knowing that one of the happiest days of my life is the happiest day of yours. I read out of a lovely heart-shaped binder made of flowers that I handmade for that special touch folks adore. I hope to speak with you! My rates start at $500 for officiating, and $1500 for DJing. Packages/Discounts avail. Visit www.djcherishtheluv.com
Details
African, Arabic, Bollywood, Caribbean, Celtic, Classical, Country, Dance, Disco, Flamenco, Folk, Hip-Hop, Indian, Jazz, Klezmer, Latin, Mariachi, Persian, Polka, Pop, R&B, Rock, World Music
After Party, Rehearsals + Parties, Ceremony, Reception, Wedding
MC Services, Recorded Music, Sound Equipment, Music, Audio/Visual Equipment, Equipment, Rentals + Equipment

Contact Info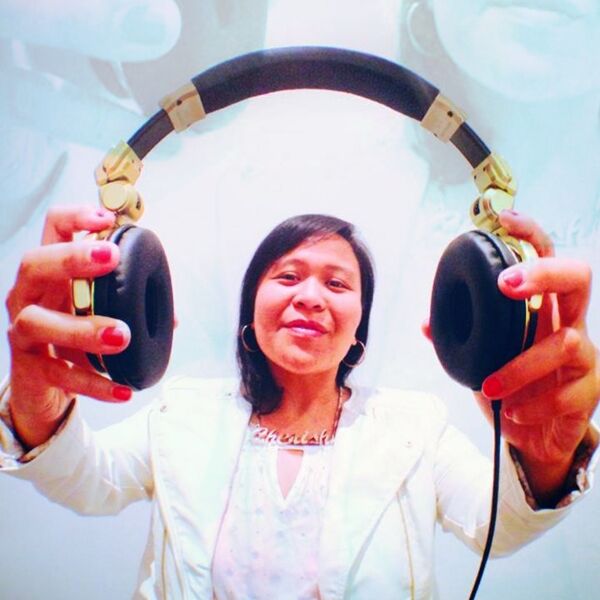 Reviewed on

12/12/2016
Melissa G
DJ Cherish The Luv is the most fun and amazing DJ there is, period!!! Like us, our wedding guests are all really into music and can be a tough crowd to please. Cynthia blew us away with her music selections throughout our whole reception. Our friends and family could not stop... Read More dancing. There was something for everyone. She played sets of some of the most amazing music of all times, from the classics to rhythm and blues to the 1980's!!!..Just what I asked for! Long-time friends had a blast dancing and feeling love, nostalgia and gratitude for our past together. Her blending in and out of songs and pacing was extraordinary. As a bride hosting a homemade wedding, I so appreciated her sensitivity to the crowd. She did an amazing job transitioning from cocktail hour into dinner music, toasts etc. She was right on track with our structured event time which was really important for us. I didn't have to worry about a thing and was really able to enjoy my wedding day. She also created the most amazing Hava Nagilla mix for us!!! We told her what we liked and she spun it out way over our expectations! Lastly, Cynthia was so professional, delightful and easy to work with. Her bright energy is contagious! Our guests still continue to remark on the awesome music we had at our wedding. I can't say enough good things about DJ Cherish The Luv! 5 stars for DJ Cherish right here!!!! Can't wait for the next party to have you at! Thank you DJ!!!!
---
Reviewed on

3/01/2018
Lauren L
We had the PLEASURE of attending an intimate wedding at the Gramercy Park last Friday night and meeting DJ CherishtheLuv. She has such a fantastic vibe and a "perfect read" on the crowd. She did an incredible job layering the tunes that appealed to every wedding guest and kept... Read More us on the dance floor all night! Her talent as a DJ is only eclipsed by her chill personality and awesome energy. FIVE STARS! PS...Check out her podcast...its great!
---
Reviewed on

12/12/2017
Susana R
Music was great, not overly loud. Good mix. People had a good time. 100% recommended!
---
Reviewed on

10/13/2017
Valerie G
I originally contacted DJCherishTheLuv to inquire about officiating our wedding, within five minutes of our first call I knew I had found not only our officiant but our DJ as well. She rocked our wedding. She took the time to make sure the music she played was personal to us... Read More but would keep our guests dancing the entire time, success!!! It was just perfect. We keep getting rave reviews from her. An added bonus, she essentially acted as a day of coordinator and set a schedule for the wedding. She was beyond fantastic, no one I would recommend more.
---
Reviewed on

10/12/2017
Juliet M
There are not enough words of praise for Cherish the Luv. She listened to our every want and wish and created a playlist that had even the "I don't dance" people grooving! We had some weird choices on our playlists (from Pearl Jam to Miley Cyrus) and even could only find youtube... Read More links for some traditional Albanian songs but Cherish had it covered and then some. Not to mention all of our friends saying how relaxing her voice was when emcee'ing! Everyone (literally. everyone!) raved about Cherish and fought over who could book her for the next event. Thank you thank you thank you for being great and helping these two teachers' dream day come true!
---
Reviewed on

1/20/2017
Diana T
DJ CherishTheLuv is fantastic!! Had the best time at my cousins wedding where she had everyone dancing! My dad literally couldn't stop moving or get off the dance floor!! My family had a blast, thank you DJ CherishTheLuv!!!!!
---
Reviewed on

12/31/2016
Jordan B
DJ CherishTheLuv is the best dj!! Most fun I've had at a wedding. She knew how to get everyone on the dance floor and put a huge smile on all our faces. Simply fantastic.
---
Reviewed on

12/31/2016
Jen M
DJ Cherish the Luv was the best!! She really brings the warmth and love. She gives that extra to make things truly special and unforgettable.
---
Reviewed on

12/31/2016
Maike B
I so love DJ CherishTheLuv's style! Positive, happy, peaceful and energetic. We need more of that in 2017. I would hire her anytime, for any event!
---
Reviewed on

12/30/2016
Jesse A
Was my fiancée's guest at her girlfriend's wedding in San Francisco. Good people, fun crowd, but what really made my night was the music. I ate a bite of dinner and heard the music. Stood straight up grabbed my girl's hand and that was it. All night long we danced laughed and... Read More said more than 20 times "I love this song". With having an eclectic taste for music it's hard to get me out all night on the dance floor. In fact I was sad when the music stopped and knew I wanted to hear more. We are one of the three last couples still dancing at the end of the night and it's all on the wedding video. So Cynthia will be our DJ FOR LIFE AND OUR WEDDING in July in San Diego. —Jesse
---
Reviewed on

12/30/2016
ty t
you are the epitome of holistic health! Your music and nutritional advice gives me soooo much life!
---
Reviewed on

12/28/2016
Kimberly S
I hate to say it and sound like a music snob but I have been disappointed over and over at wedding parties and gatherings. I usually find the music selection for me is lacking that something that hits you in your heart when a song comes on. My fiancé and I attended one of my... Read More dearest friend's wedding and with butterflies in my stomach with the anticipation of the music that was about to begin, I reminded myself to not have expectations. You see, I hear music and dance in my sleep. I'm not your average girl. Having collected over 400 vinyl albums since the age of 17, you could imagine what kind of a music freak I am. The needle hit the record and my fiancé and I looked at each other--our eyes widened and our hearts beamed we both stood and simultaneously pushed our chairs back and we danced and danced and danced. Before I knew it, dinner was over, the dance floor was flooded with bodies dancing to everything from hip hop, swing, ska, funk, new wave, 50's rarely heard. It was at this wedding my fiancé and I knew Cynthia could be the only one to DJ at our wedding. Now keep in mind I know a lot of DJs and for over 20 years worked at wedding venues and music halls. This night was like no other I have ever experienced. I immediately friended Cynthia at the wedding and we spoke about my visions and feeling about music and what I would want at my own wedding. I confessed my lifelong dream would be to dance so whole heartedly with such rhythm and precision that my shoes would explode. I looked at her thinking she must think I'm mad. A Giant grin came up on her face you know one of those smiles that makes you feel like in that second someone truly got the essence of who you are and she said-Done. Need I say more about this gem of a woman.
---
Reviewed on

12/27/2016
Angel K
When my little brother called me to tell me he was planning on proposing to his girlfriend, but he didn't know what to do to make it fun and spontaneous like him, but romantic and memorable like she would want it to be, I was at a loss as to how to help him since he was in NY... Read More and I was all the way out in Las Vegas... Until I remembered Cynthia CherishTheLuv Malaran! I called her with an idea that both my brother loved: to propose in front of the Minskoff Theater on Broadway where they went on their first date, with music from the Lion King playing in the background. The moment the words were out of my mouth, she was on it! She waved her magic wand... and next thing we knew, my brother was proposing to my soon-to-be-sister-in-law on the streets of Broadway, with DJ CherishTheLuv blasting music and working the crowd in the background... like a boombox wielding fairy godmother! Thank you, Cynthia, for helping to fulfill my big sister duties on my behalf, and for making my brother's proposal unforgettable! They loved it so much, they even booked her for the wedding! Can't wait to see how much more glitter and magic she's going to rainbow down on our friends and family!
---
Reviewed on

12/27/2016
Latresa B
I was "in" on the successful Lion King proposal that Cynthia coordinated for Danny and Sarah smack in the middle of Times Square, New York City! Imagine being proposed to in front of thousands of people in the heart of one of the biggest and most beautiful cities in the world. I... Read More wasn't even the one being proposed to and I couldn't help but get emotional, haha! It was as if the heart of the city stopped as tourists and passersby sang along (Hakuna Matata) with the soon to be bride and groom, it was beautiful. I can tell you first hand that if you hire Cynthia, you will indeed have a proposal and/or wedding that you will never forget, and I mean that in the best way possible!
---
Reviewed on

12/27/2016
Outstanding job DJ CherishTheLuv! Cynthia exhibited all the professional traits that you look for in a wedding dj. She played to the crowd and had everyone up and dancing. We had a range of requests to play, including Lithuanian polkas, heavy metal and Taylor Swift. DJ... Read More CherishTheLuv seamlessly segued between a range of genres and played the right songs for the right moments. We highly recommend DJ CherishTheLuv!
---
Reviewed on

12/27/2016
JoAnn G
Cynthia did such a great job for my friend's Daina's wedding (her family is Lithuanian and wanted polka, Groom's was all about the heavy metal and classic rock) and she totally made everyone happy. Even the kids. I love that she takes requests and tries to make everyone feel... Read More like they took part in the evening.
---
Reviewed on

12/15/2016
Ron M
DJ Cherish The Luv is simply amazing!!!! She had our peeps grooving all night to some of the best mix I have ever heard at a wedding. Weddings can be very tough when trying to please a wide range of age groups but also tastes. DJ Cherish pulled that off with delightful... Read More ease. Everyone was moving the entire event. She was such a pleasure to work with and we thoroughly enjoyed hanging out with her after the wedding. Can't wait to see DJ Cherish the Luv again!!!! I give her 3 Thumbs up Yo!!!
---
Meet The Owner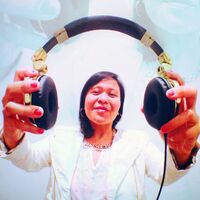 Rev. & DJ Cynthia "CherishTheLuv" Malaran
Radio Host, DJ, Author, Musician, and Party-Rockin' Reverend. Surprise Wedding Proposal Coordinator Have Music, Will Travel, INSURED ADJA member EMERGENCY BACKUP SYSTEM included. I'm new to The Knot, but not new to bringing out the joy in people, check out my site at www.djcherishtheluv.com Also, for some reason, a handful of my clients are having difficulties leaving reviews. Please check out my other The Knot page for more reviews at https://www.theknot.com/marketplace/rev-and-dj-cherishtheluv-new-york-ny-1015266 or google DJ CherishTheLuv and read my reviews on Yelp and Wedding Wire.