Home

Glamour Closet
About this Vendor
Chicago's premier designer outlet - up to 75% off
Glamour Closet is a designer outlet for wedding gown samples with discounts up to 75% off every day. Labels we frequently sell include Vera Wang, Monique Lhuillier, Oscar de la Renta, Pronovias and many more. Our gowns come from top designers and bridal salons nationwide.
Contact Info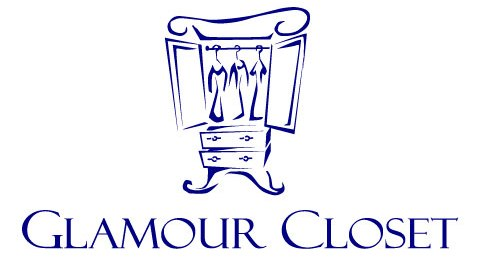 209 West Illinois Street, Chicago, IL
Dress
Reviewed on

10/17/2013
Alexis K
Amazing place, I was a little leery of the sample dresses but all of the dresses were well kept and the place was clean. They had so many high end designers and were very reasonably priced.
---
Dream dress at a dream price!
Reviewed on

4/22/2013
Lisa C
I saw Glamour Closet in Chicago Social Bride and had to check it out. It is relatively new to the bridal sample dress scene here in Chicago, but it is fantastic. They don't take appointments, but if you go during the day it was easy to get in. Cecilia (CiCi) helped me so much and I loved searching for my dress with her! I went back about 5 times :) Finally, I found 'the one' at their annual sample sale that takes place in October! I ended up getting a dress that was originally $5,000 for $499. It did need cleaning and of course alterations, (they recommend Davis Couture cleaners and give coupons, etc).but the dress was an almost one of a kind Anna Meier Ulla Maija, and the price of a new dress by that designer was way out of my price range. If you are looking for a unique dress that no one else will have - plus find an amazing deal and don't mind finding something that may need a bit of tweaking - this is the place for you!
---
Off the Rack Perfection
Reviewed on

10/02/2012
Meegan A
I walked in curious about a new shop and walked out with a gorgeous, well fitting, unworn, designer wedding dress for at least 50% off! AND I'M NOT A SAMPLE SIZE!!! AMAZING!!!
---
Rude to Plus Sized Brides
Reviewed on

1/23/2015
Andrea C
-1,000,000 stars for this place!!! Why? Let me tell you. My friend is a plus sized bride, and she called ahead of time to see if they carried her sizes. They said yes, that they had tons of things for her. She gets there, tells the salesperson she is looking for size 18, and (wait for it), the salesperson says "OH! We don't have anything THAT big." Yes, that actually happened. My friend promptly went outside and cried in her car. I am furious. I will NEVER shop here, and I will make sure that people I know who plan to shop here are told this story. I don't have the name of the salesperson, but if I did, I would call and request that she be fired.
---
Great deal
Reviewed on

11/03/2014
Elena G
I adored my dress. They have an amazing selection and as everything is a designer sample, everything is 50-75% off! Highly recommended.
---
awesome!
Reviewed on

4/21/2014
Nina M
my dress is amazing! the only downside is there is limited quanity
---
Glamour Clost Review
Reviewed on

10/08/2013
Jessica B
I was very pleased with my experience at Glamour Closet. I was looking for a place that would let me look on my own without being too pushy. The staff was very friendly and acommodating. I was able to pick 7 dresses off the bat, try all of them on and the 3rd dress was it! They recommended a great seamstress because you take the dress as-is. I got an amazing designer wedding gown for half price, I highly recommend Glamour Closet!
---
Glamour Closet
Reviewed on

12/06/2012
Stephanie V
Overall, this was a good shopping experience. I felt a bit rushed, and I do not think that they were quite correct in what size I should get, but overall a great value for a dress you will only wear once.
---
Send Message