Home

Glamour Closet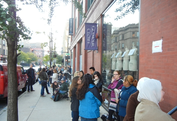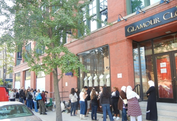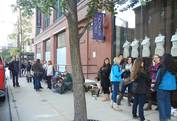 About this Vendor
Chicago's premier designer outlet - up to 75% off
Glamour Closet is a designer outlet for wedding gown samples with discounts up to 75% off every day. Great deals on samples from all of the leading wedding gown designers Every Day! Our gowns come from top designers and bridal salons nationwide.
Details
Wedding Dresses, Dresses, Fashion
Contact Info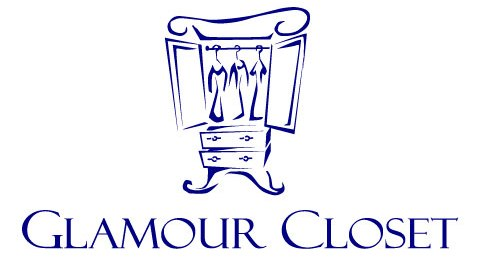 209 West Illinois Street, Chicago, IL
Dress
Reviewed on

10/17/2013
Alexis K
Amazing place, I was a little leery of the sample dresses but all of the dresses were well kept and the place was clean. They had so many high end designers and were very reasonably priced.
---
Dream dress at a dream price!
Reviewed on

4/22/2013
Lisa C
I saw Glamour Closet in Chicago Social Bride and had to check it out. It is relatively new to the bridal sample dress scene here in Chicago, but it is fantastic. They don't take appointments, but if you go during the day it was easy to get in. Cecilia (CiCi) helped me so much... Read More and I loved searching for my dress with her! I went back about 5 times :) Finally, I found 'the one' at their annual sample sale that takes place in October! I ended up getting a dress that was originally $5,000 for $499. It did need cleaning and of course alterations, (they recommend Davis Couture cleaners and give coupons, etc).but the dress was an almost one of a kind Anna Meier Ulla Maija, and the price of a new dress by that designer was way out of my price range. If you are looking for a unique dress that no one else will have - plus find an amazing deal and don't mind finding something that may need a bit of tweaking - this is the place for you!
---
Off the Rack Perfection
Reviewed on

10/02/2012
Meegan A
I walked in curious about a new shop and walked out with a gorgeous, well fitting, unworn, designer wedding dress for at least 50% off! AND I'M NOT A SAMPLE SIZE!!! AMAZING!!!
---
Reviewed on

12/01/2015
Jessica V
Highly recommend this place!! They have a fantastic selection (racks of designer dresses at affordable prices, such good quality!). Jane was super knowledgeable about the styles and designers and gave us her honest opinions instead of just trying to make a sale, we LOVED working... Read More with her. We spent about 2 hours here and never once felt rushed, everyone in the store helped to make the final decision. Cannot recommend enough, thank you thank you Glamour Closet!!
---
Great find for the budget bride
Reviewed on

9/21/2015
Katherine M
I did not want to spend thousands on my gown! I found Glamour Closet online. they sell sample gowns at a discounted price. It was tricky to find something to fit as they are all generally the same size but I found my dream gown not expecting to. Some of the gowns look rough as... Read More they have been tried on several times. My was stained and had some pulls but most were able to be fixed by the cleaners/seamstress. They were a little pushy and annoying about not being able to hold the gown I was thinking about even overnight. But it all worked out!
---
Tiffany at Glamour Closet is Amazing
Reviewed on

7/15/2015
Christina V
Tiffany was so helpful and integral in finding my wedding dress. She picked the right accessories, and made sure me and my friends were super comfortable. I was able to take pictures for my mom who was also unable to join. Other bridal shops were not as friendly, inviting.... Read More What's not to love about finding a recommendation out of town that you love in a bridal gown. Lastly, this shop is purchase off the rack. Great shop overall and will highly recommend it.
---
Reviewed on

7/11/2015
A. J
Go to Glamour Closet!!! We got engaged only 5 months before our wedding date and I was really worried about finding a dress. All of the dress shops kept telling me that I would only be able to buy something off the rack because there wasn't time to order something. I went... Read More with my mom and sister to Glamour Closet on a Friday morning and it was empty except for one other lady trying on dresses (I hear it is packed on the weekends). We worked with Tiffany, who was so wonderful. I picked out 10-15 dresses in total but ended up not trying them all on because Tiffany helped me sort through what was looking good. The dresses were hugely discounted. There were ones I liked for as little as $600 for designer dresses. I ended up with a fantastic Victor Harper dress for almost 50% off that needed almost no tailoring. During the entire time the GC staff was super helpful, patient and supportive. I even tried on a few extra dresses just to be sure - which paid off because one of the "extra dresses" was the one I ended up buying. We were in the store for less than 90 minutes. We bought the dress and walked right out with it and GC even gave us a gift card for a fantastic tailor to do the hem and bussle for my dress. I bought a veil as well, it was very simple and I bet I could have gotten one somewhere else for much less, but I was happy to have it all done. I would recommend this place to anyone who is looking. You should be mentally prepared to make a decision on the spot or you risk "your dress" being gone if you wait and come back. It is a small shop so I don't recommend coming here with a huge group as it will be tight and chaotic. Come with one or two people and there are good chances you will find an amazing dress!
---
Reviewed on

6/04/2015
Aly H
I absolutely cannot say enough good things about Glamour Closet or Judy, the wonderful woman that helped me find my dress! I went to GC not expecting to buy anything, it was my first stop and I was afraid there wasn't going to be anything within my price range. Being a fairly... Read More low-key person and not big into making things into a production, I was very intimidated by wedding dress shopping. As a matter of fact, I can't say that I was very excited (*hangs head in shame*). I picked my 8 dresses and started the daunting task of trying them on. Judy was very thorough in explaining the design of the dress and exactly what would happen with alterations and how it would lay on me. She immediately put me at ease and about 2 dresses in, I realized this wasn't going to be a horrible experience, but it was actually kind of fun! Judy was the perfect buffer between me and my mom and nana, who have a very different taste in dresses than I do. She was very encouraging to make sure I was keeping my dreams in mind. I was also surprised by how patient she was as I tried on my 8 dresses, narrowed it down to 4, then 2 and tried them on each time. I didn't feel rushed, hurried or like I was wasting her time, even when I could hear how busy it was getting in the store. I work in retail, so I am a little bit of a customer-service snob. I know how I like to treat my customers and how I like to be treated. I have read so many poor reviews and, working in the industry, heard horror stories about how woman get treated shopping for dresses. I love supporting businesses that have the same philosophy I do! I knew that I wanted to buy a dress from Glamour Closet and Judy helped me find the right one! I couldn't stop smiling the entire way home!
---
Rude to Plus Sized Brides
Reviewed on

1/23/2015
Andrea C
-1,000,000 stars for this place!!! Why? Let me tell you. My friend is a plus sized bride, and she called ahead of time to see if they carried her sizes. They said yes, that they had tons of things for her. She gets there, tells the salesperson she is looking for size 18, and... Read More (wait for it), the salesperson says "OH! We don't have anything THAT big." Yes, that actually happened. My friend promptly went outside and cried in her car. I am furious. I will NEVER shop here, and I will make sure that people I know who plan to shop here are told this story. I don't have the name of the salesperson, but if I did, I would call and request that she be fired.
---
Great deal
Reviewed on

11/03/2014
Elena G
I adored my dress. They have an amazing selection and as everything is a designer sample, everything is 50-75% off! Highly recommended.
---
awesome!
Reviewed on

4/21/2014
Nina M
my dress is amazing! the only downside is there is limited quanity
---
Glamour Clost Review
Reviewed on

10/08/2013
Jessica B
I was very pleased with my experience at Glamour Closet. I was looking for a place that would let me look on my own without being too pushy. The staff was very friendly and acommodating. I was able to pick 7 dresses off the bat, try all of them on and the 3rd dress was it! They... Read More recommended a great seamstress because you take the dress as-is. I got an amazing designer wedding gown for half price, I highly recommend Glamour Closet!
---
Glamour Closet
Reviewed on

12/06/2012
Stephanie V
Overall, this was a good shopping experience. I felt a bit rushed, and I do not think that they were quite correct in what size I should get, but overall a great value for a dress you will only wear once.
---