15 Herb Bouquets (And What They Symbolize!)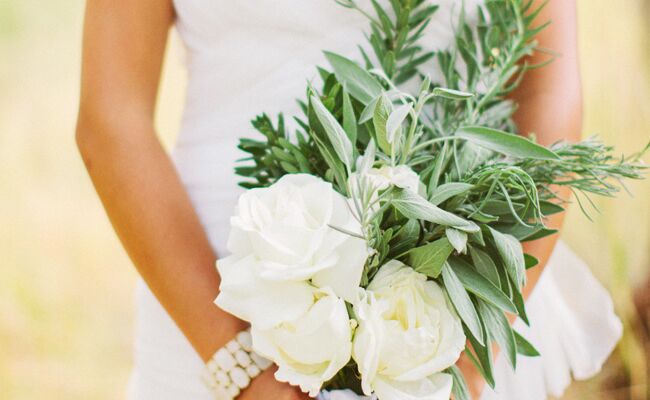 Not only do fresh and dried herbs both look and smell amazing, but they also can symbolize just the sentiment you need for your upcoming marriage. During the Victorian era, the herbs a bride carried held serious meaning: lavender stood for luck and devotion, rosemary for remembrance, sage for a long life and thyme for courage. Well the trend of carrying herbs on your wedding day is back and prettier than ever. Here, 15 gorgeous examples…
Small Herbal Bridesmaid Bouquet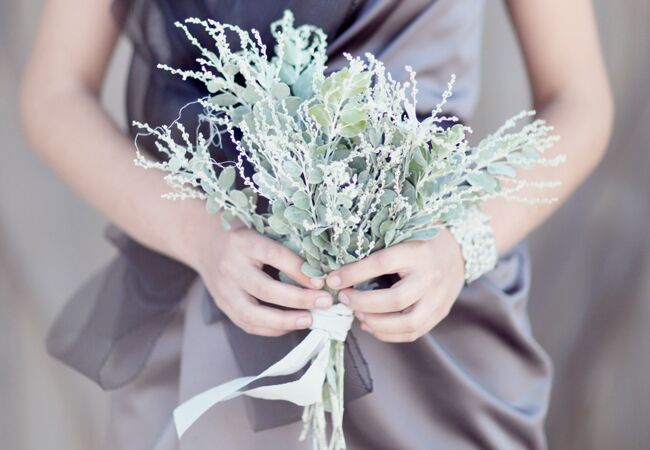 In this vintage barn wedding, each bridesmaid carried a small bouquet made from different herbs.
Lavender Bridal Bouquet
A bunch of tall lavender stalks is a pretty (and fragrant) way to do an herb bouquet. Bonus points: it dries really beautifully!
Mint and Floral Bouquet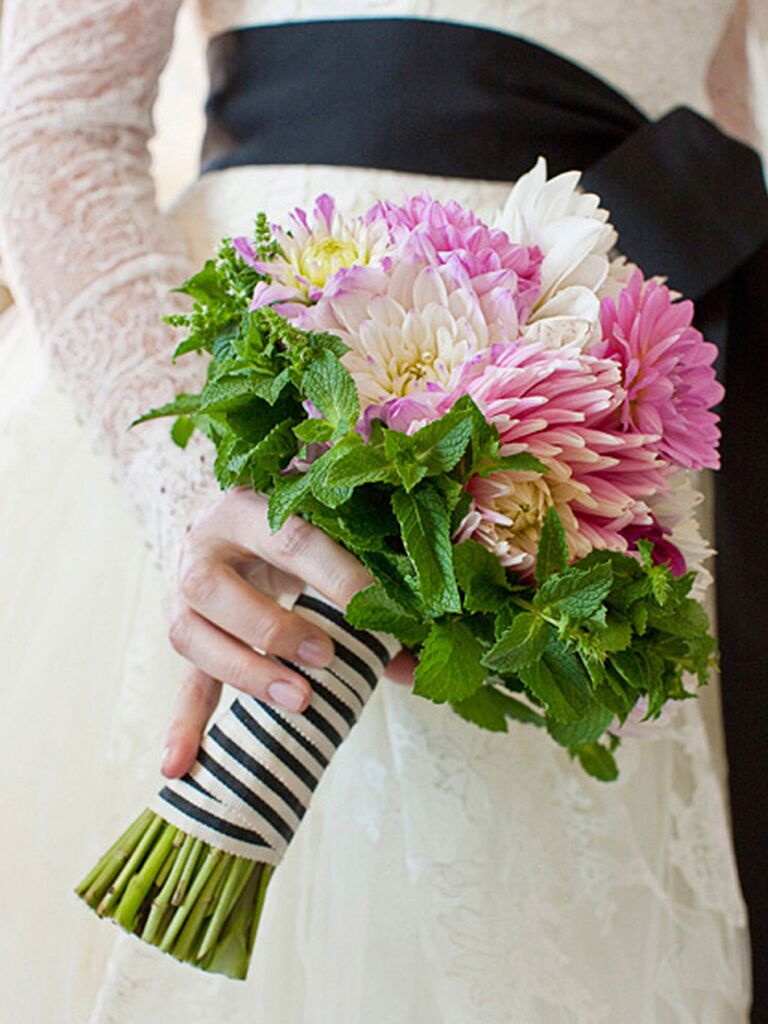 Known for its calming effect, bright green mint is an ideal addition to a nervous bride's bouquet.
Clematis with Mint Bouquet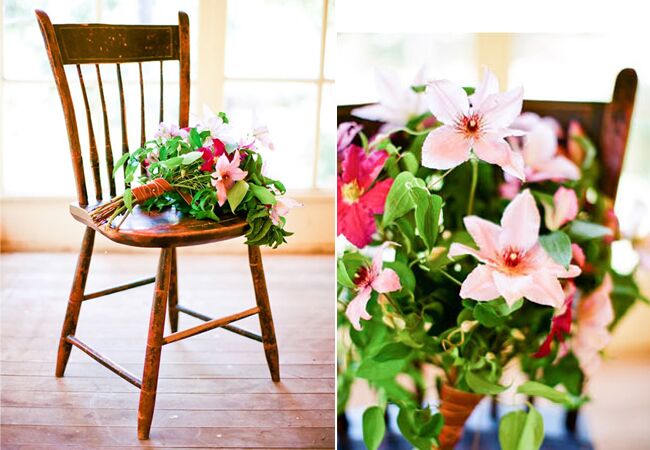 Mint forms the base of this wild homemade bouquet of clematis flowers and vines.
Peony, Rosemary and Sage Bundle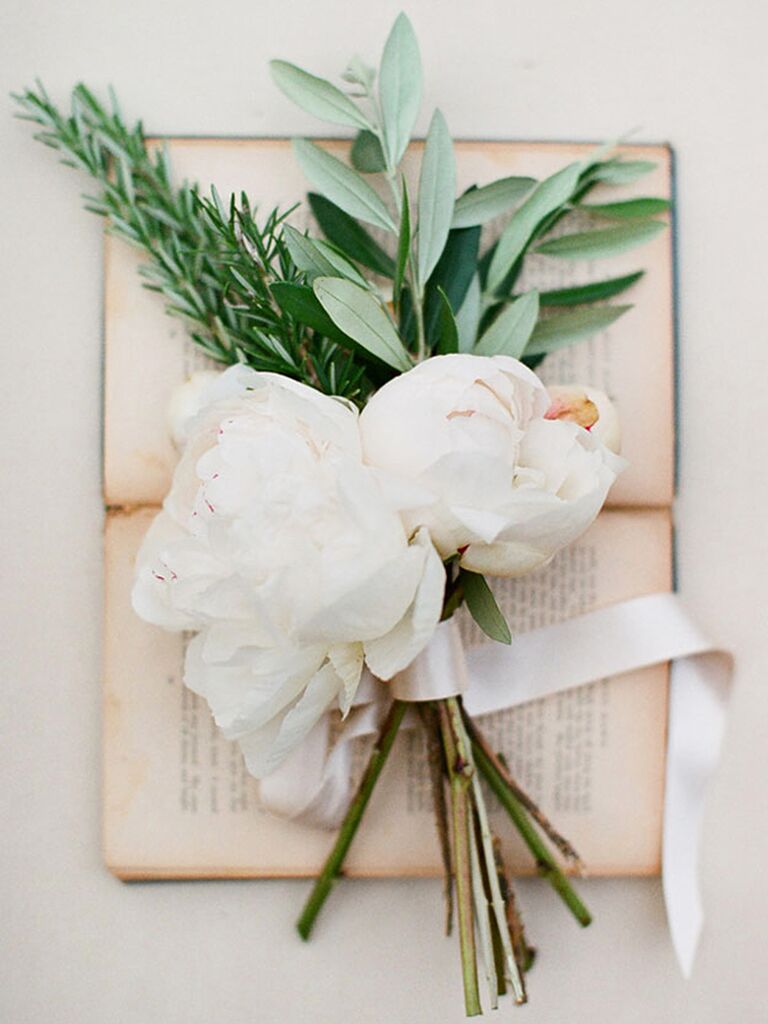 Rosemary, sage and a couple of peonies are all you need for a small garden-grown bridesmaid or flower girl bouquet.
Springtime Bouquet with Sage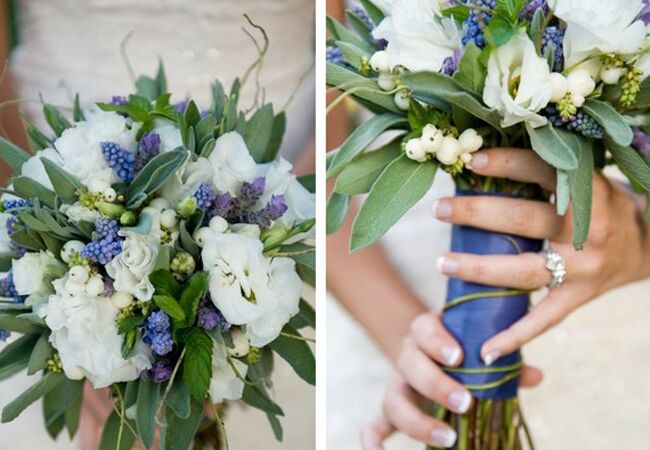 Sage and mint are tucked around this full floral bouquet.
Hydrangea and Herb Bouquet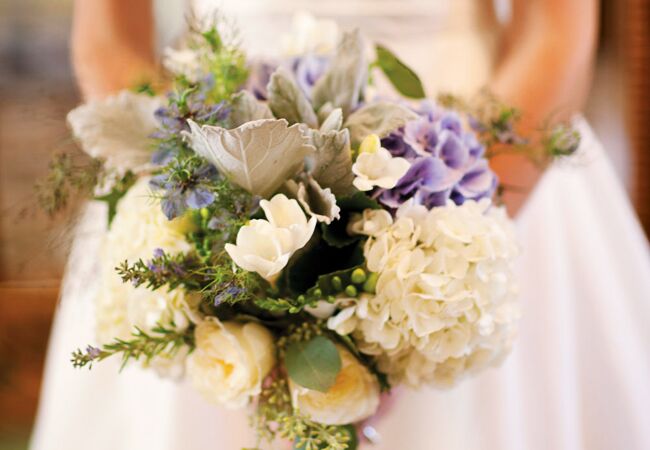 The bride carried a lush bouquet of hydrangeas, silver leaf and lamb's ears accented with herbs like mint, sage and thyme.
Leafy Green Bouquet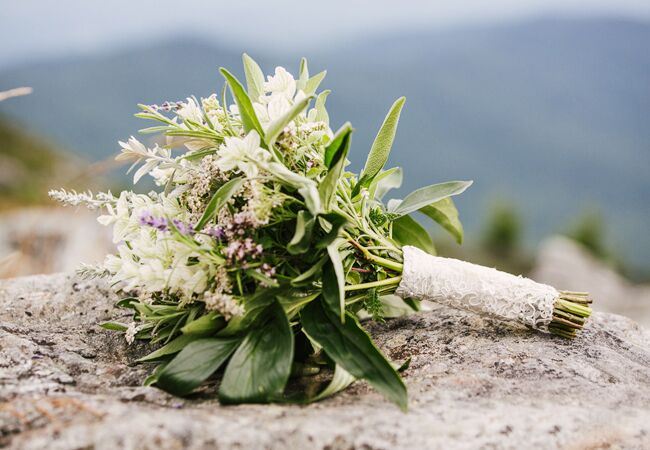 Sage, rosemary and lavender fill out this leafy green bouquet.
Bouquets with Rosemary Accents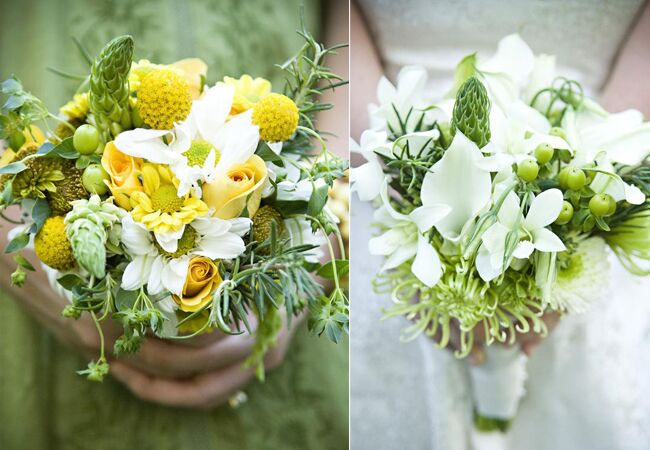 Rosemary accents in the bridesmaids' and bridal bouquets offer a subtle aroma and fun spiky dimension.
Garden Grown Bouquet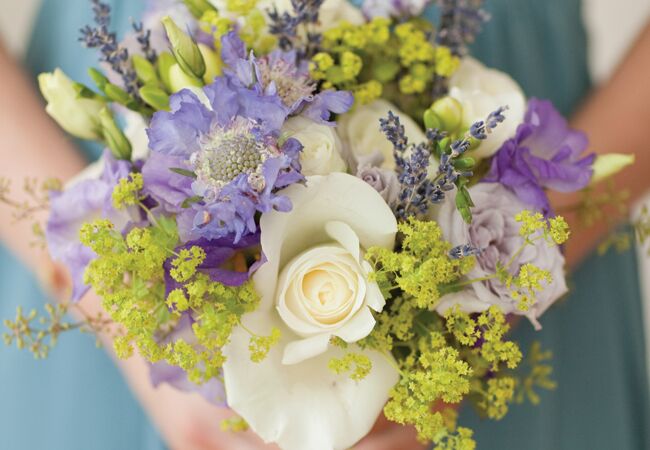 For Nora and Randy's wedding, the bouquets were made to look like they had been gathered from gardens in and around Martha's Vineyard.
Outdoor Wedding Herb and Fruit Bouquet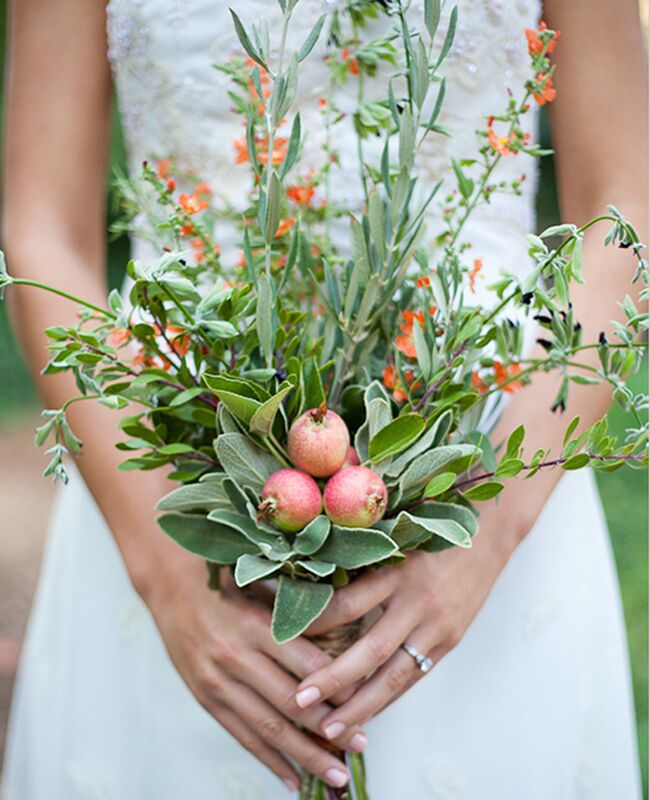 The right mix of herbs in a bouquet have the added benefit of keeping away insects during an outdoor ceremony. In this bouquet, sage helps ward off flies!
Bright Orange Herbal Bouquet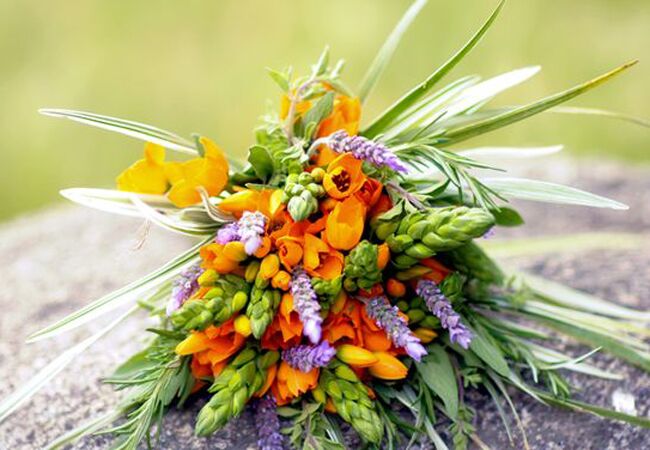 Bright flowers pop next to rosemary, sage and lavender.
Hand-picked Seasonal Herb Bouquet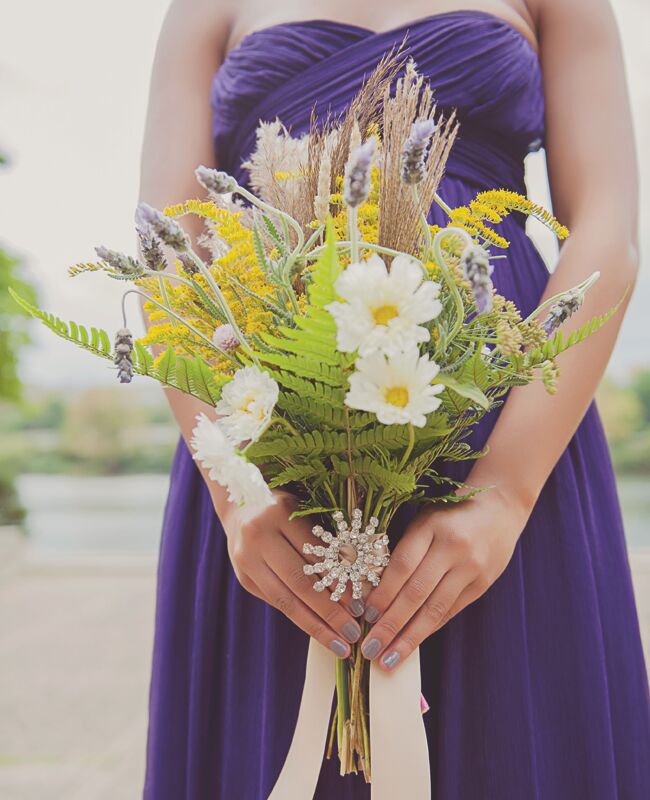 The bridesmaids in this wedding carried seasonal hand-tied bouquets of cosmos, autumn ferns, French lavender, solidago, dill seed heads and pampas grass.

See more green wedding accents!
> Check out these edible escort cards (Yummy take-away basil? Yes, please)
> See how to use herbs in a vintage escort card display (from Yifat Oren!)
> Browse 100s of beautiful green bouquets for inspiration