Guest Book Ideas That Go Beyond Paper and Pen
Your guests will be surprised in the best way possible when you ask them to leave their names and well-wishes on one of these alternatives to the traditional guest book.
by Amanda Casertano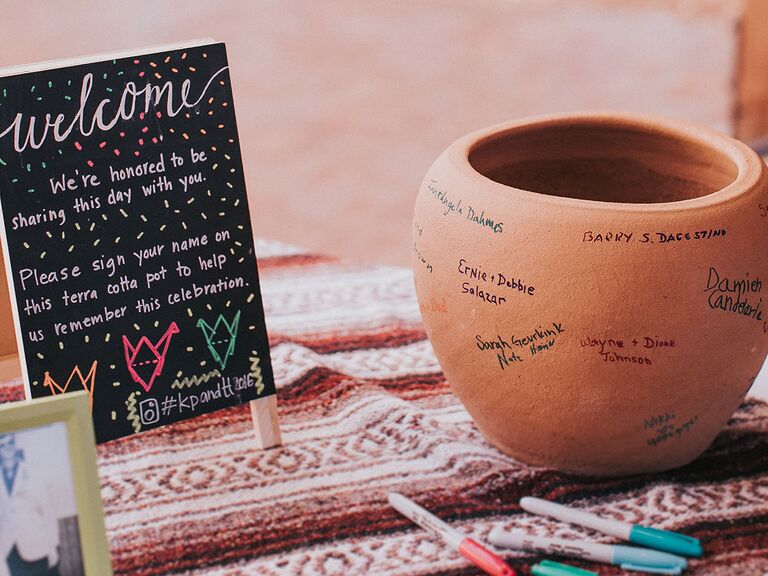 The guest book is one of those wedding details that with a bit of creativity (even if you've waited until last minute) can be an easy way to add in something that's special and personalized. We rounded up some of the most creative guest book ideas for a fresh take on this wedding essential that you'll want to keep forever and even display in your home. Replicate what these real couples did, or get inspired for your own creative ideas.
1. A Wine Bottle Guest Book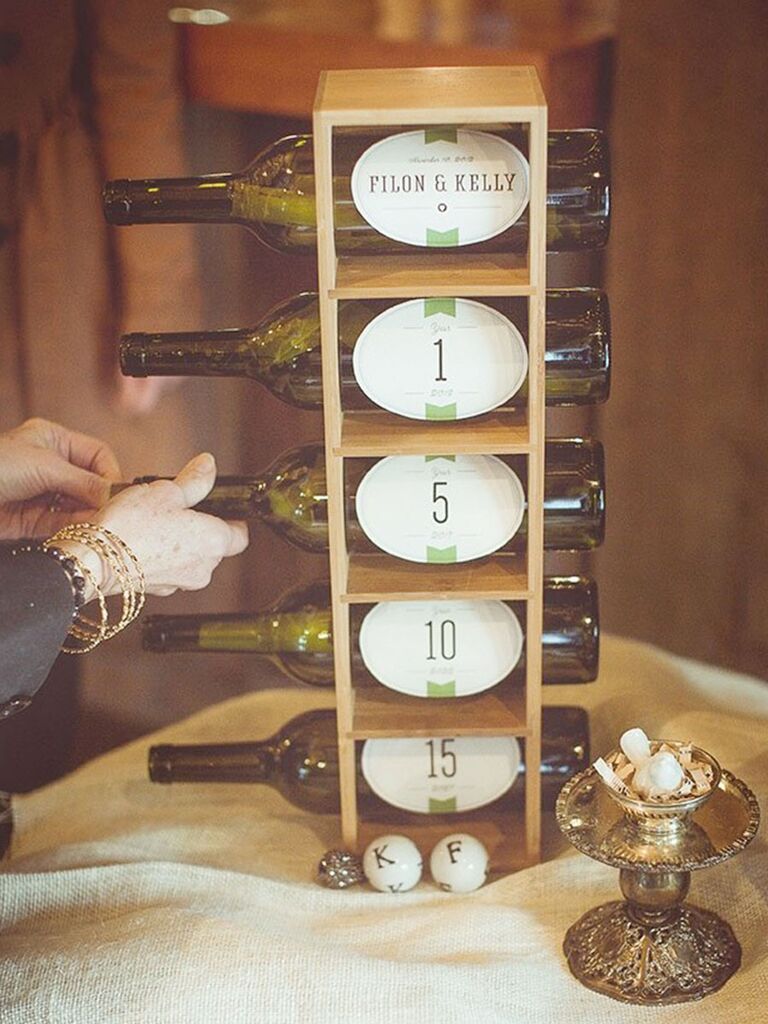 From: A Vintage Barn Wedding in Bonney Lake, WA
2. A Vintage Photo Guest Book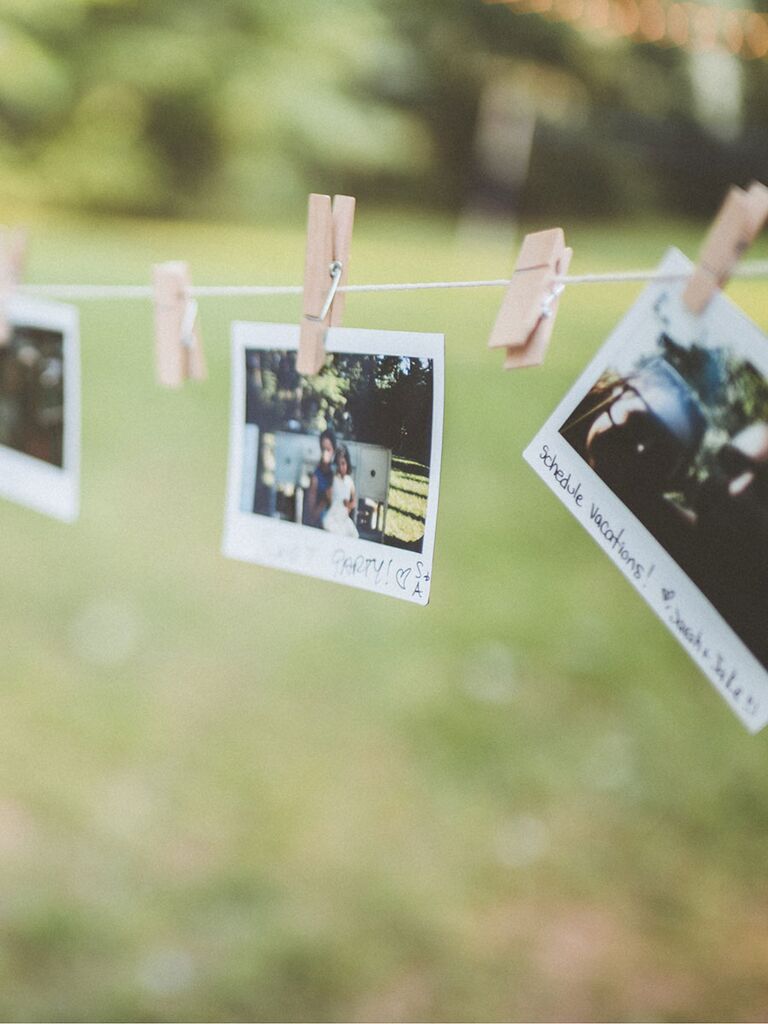 From: A Low-Key Backyard Wedding at a Private Residence in Gladwyne, Pennsylvania
3. A Sealed Envelope Guest Book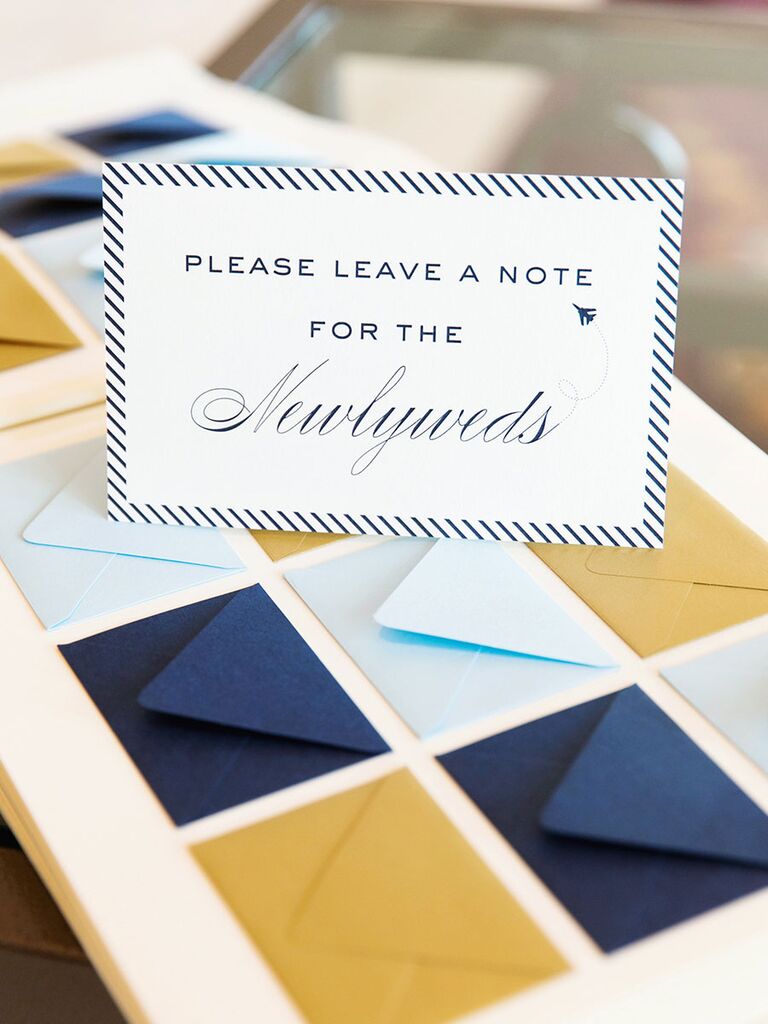 From: A Four Seasons St. Louis Wedding in St. Louis, Missouri
4. A Yearbook-Style Guest Book
From: A Colorful DIY Wedding at the Historic Rice Mill in Charleston, South Carolina
5. An Eco-Friendly Guest Book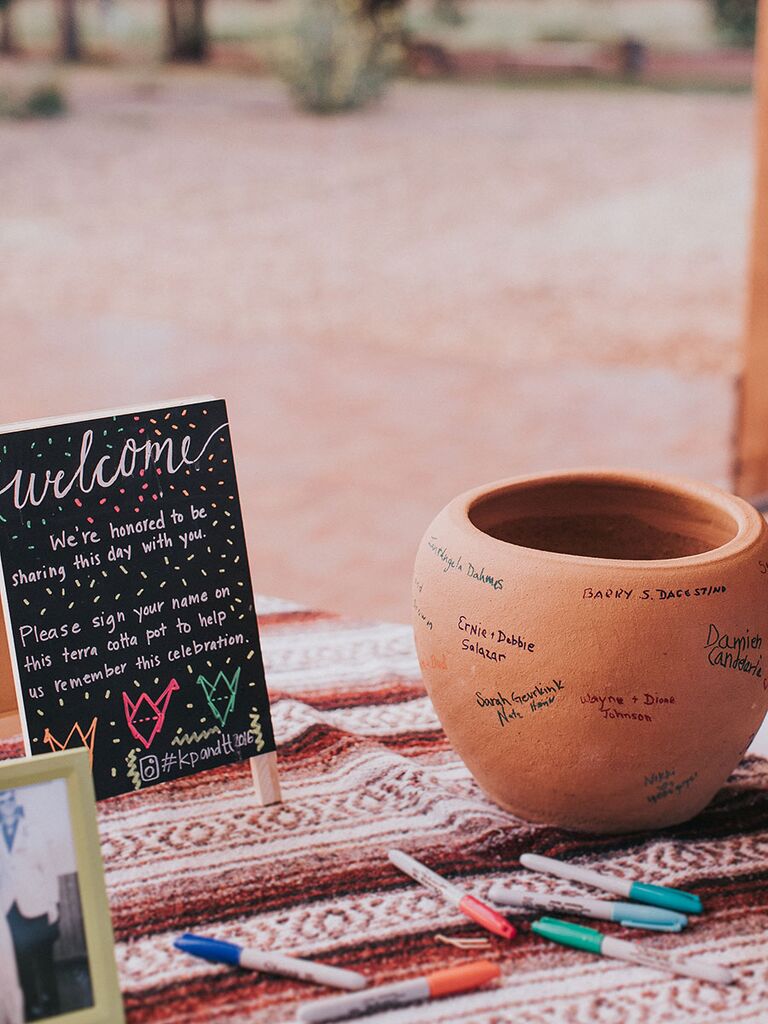 From: A Relaxed Southwestern Wedding at Gutierrez-Hubbell House in Albuquerque, New Mexico
6. An Old-School Guest Book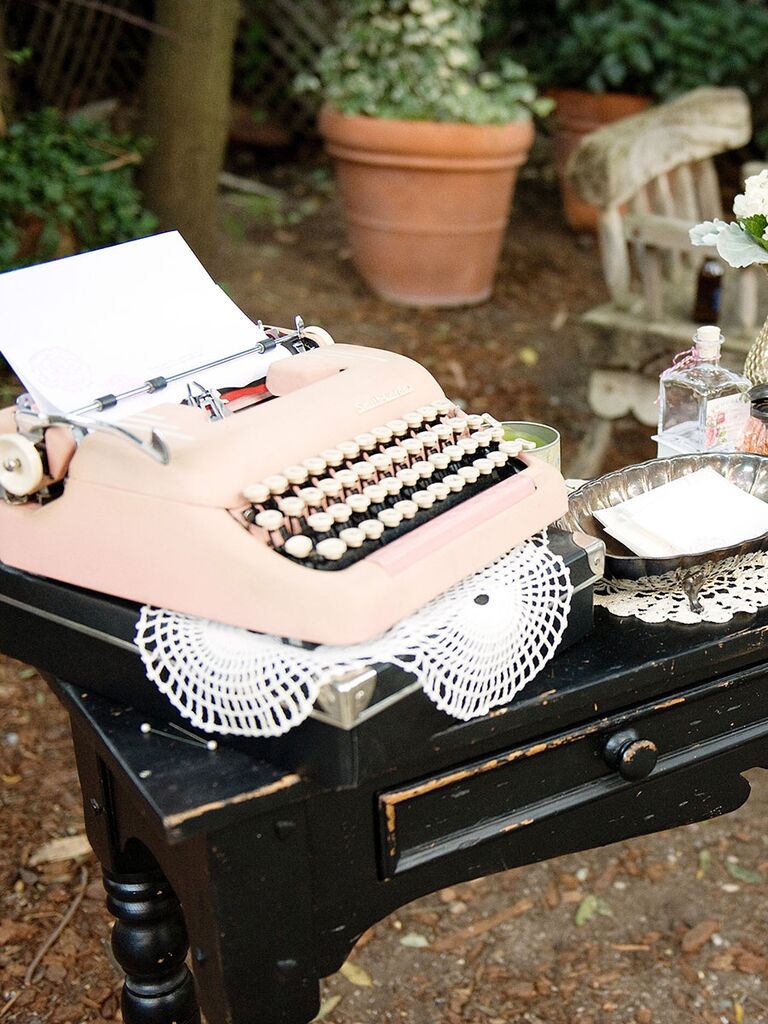 From: A Romantic Shabby Chic Wedding in Malibu, California
7. A Storybook Guest Book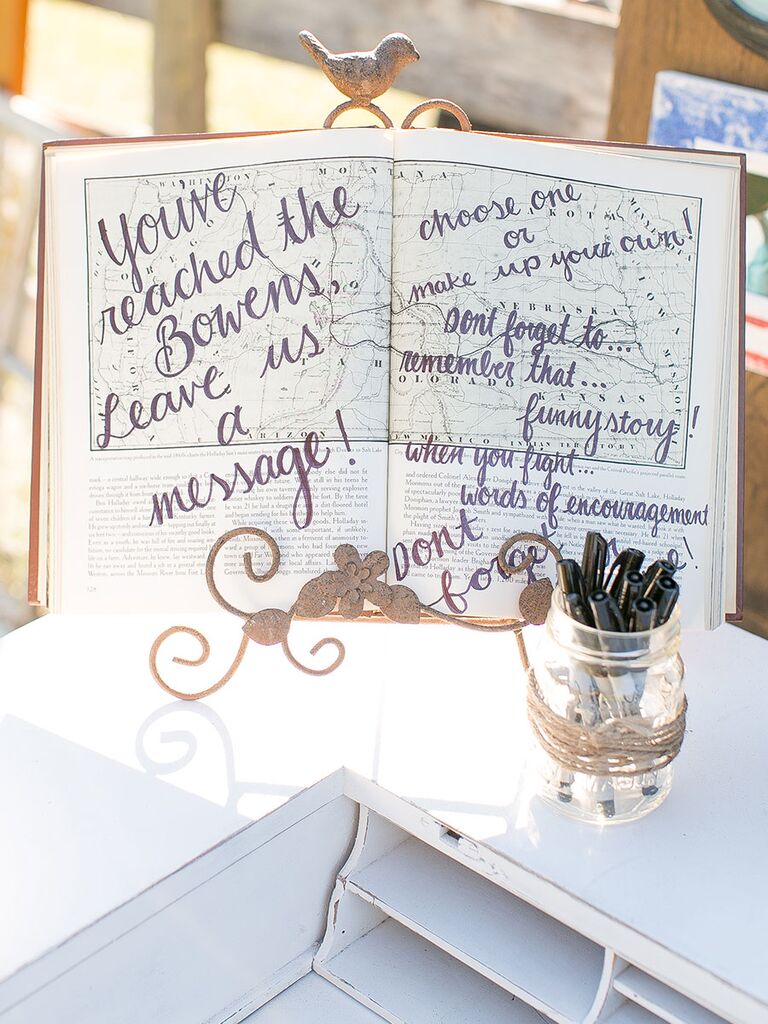 From: An Americana-Inspired Wedding at Isola Farms in Groveland, Florida
8. A Musical Guest Book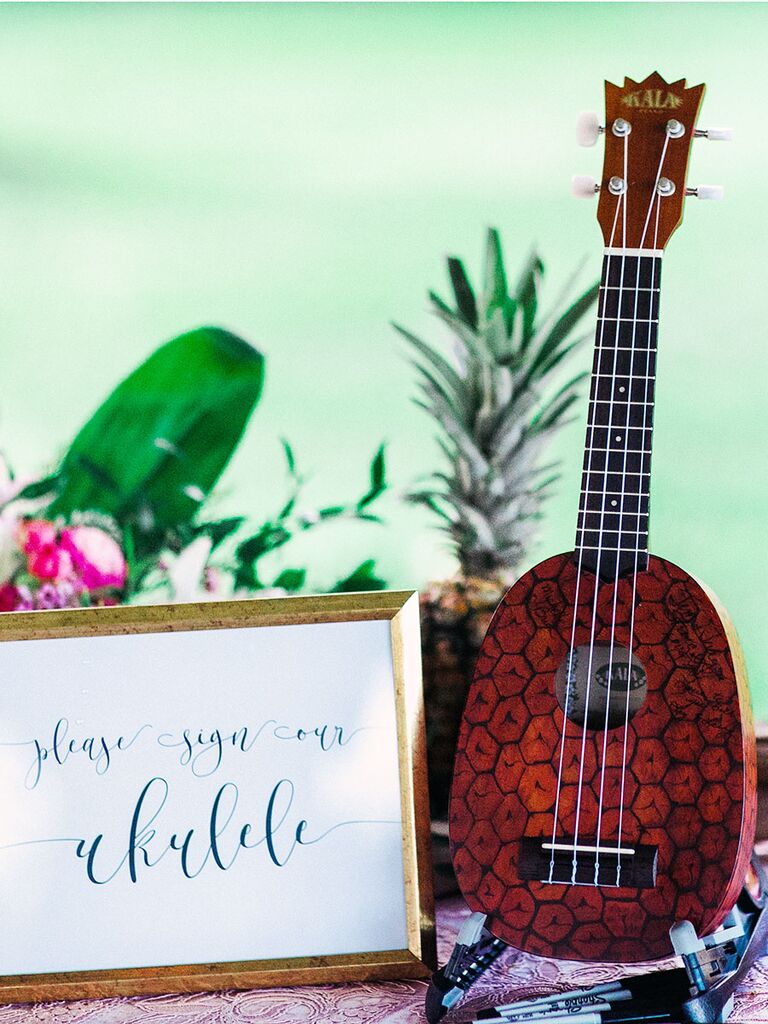 From: A Retro, Hawaii-Themed Wedding at National Tropical Botanical Garden in Poipu, Hawaii
9. An Artistic Guest Book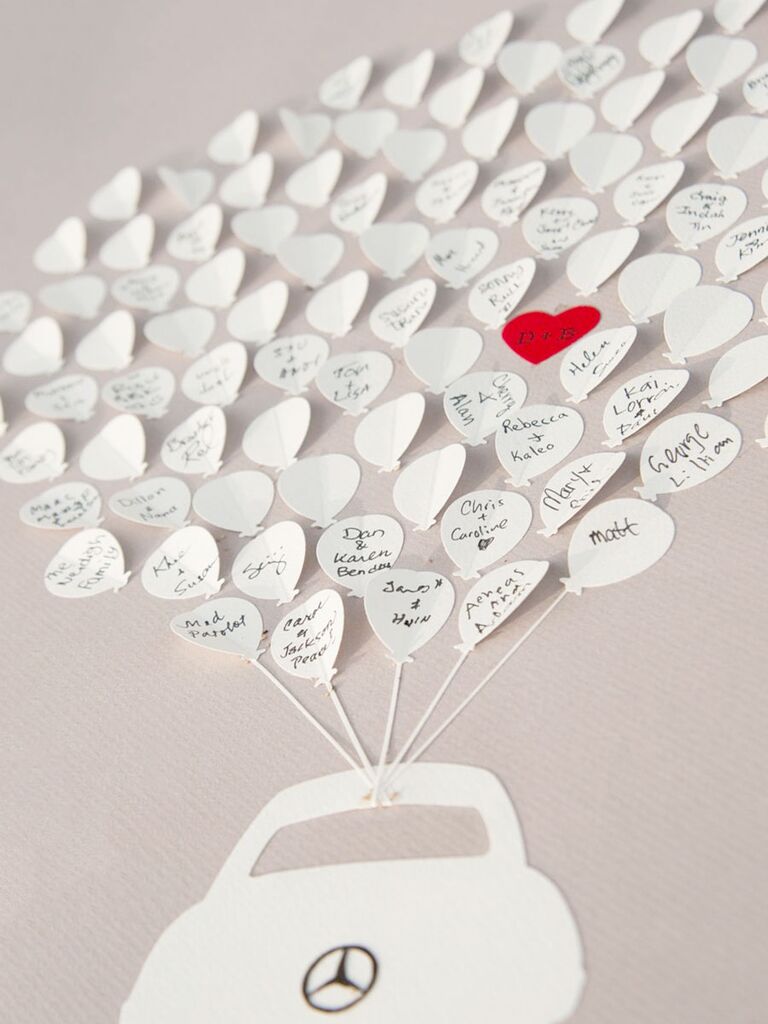 From: An Intimate Beachfront Destination Wedding in Kahuku, Hawaii
10.  A Branded Guest Book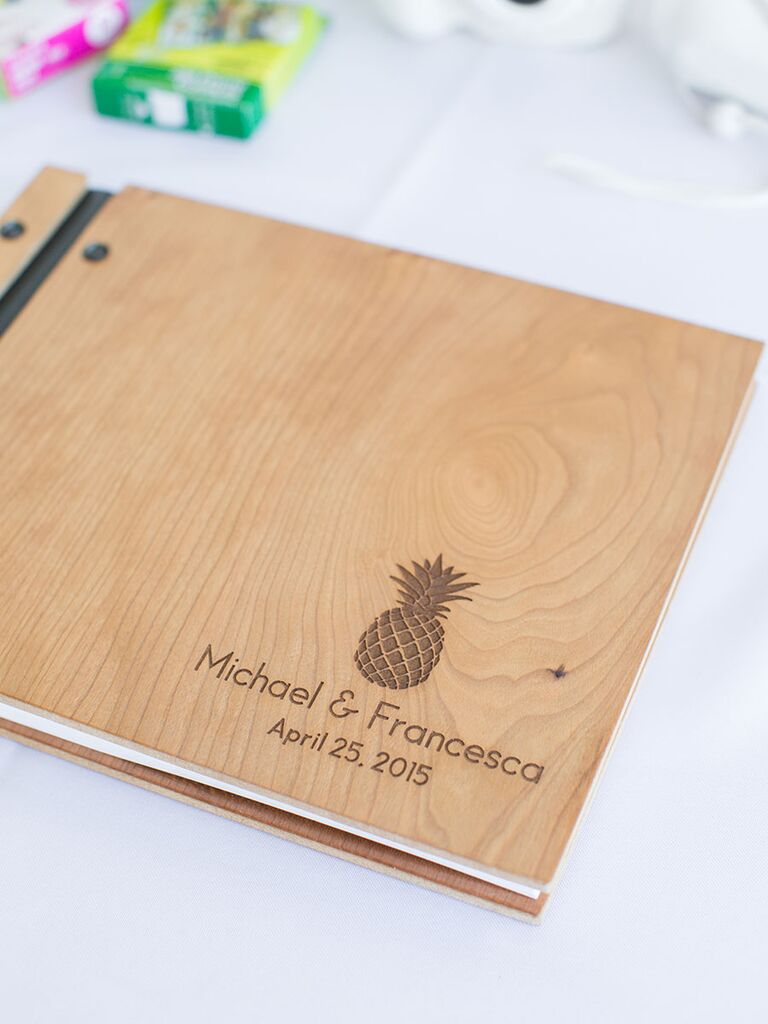 From: A Pineapple-Filled Wedding at the Caribbean Resort in Islamorada, Florida
11. A Lock-and-Key Guest Book

From: A Low-Key Backyard Wedding at a Private Residence in Gladwyne, Pennsylvania
12. An Interactive Guest Book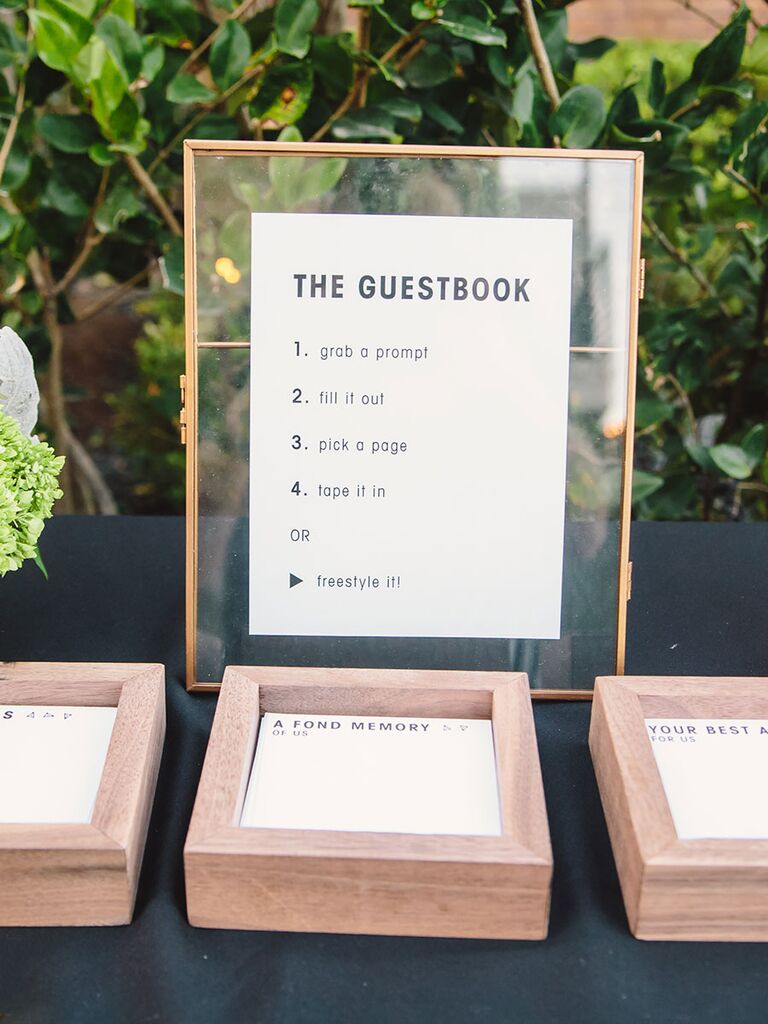 From: A Modern Black-and-White Wedding at Station 3 in Houston, Texas
13. A Surfboard Guest Book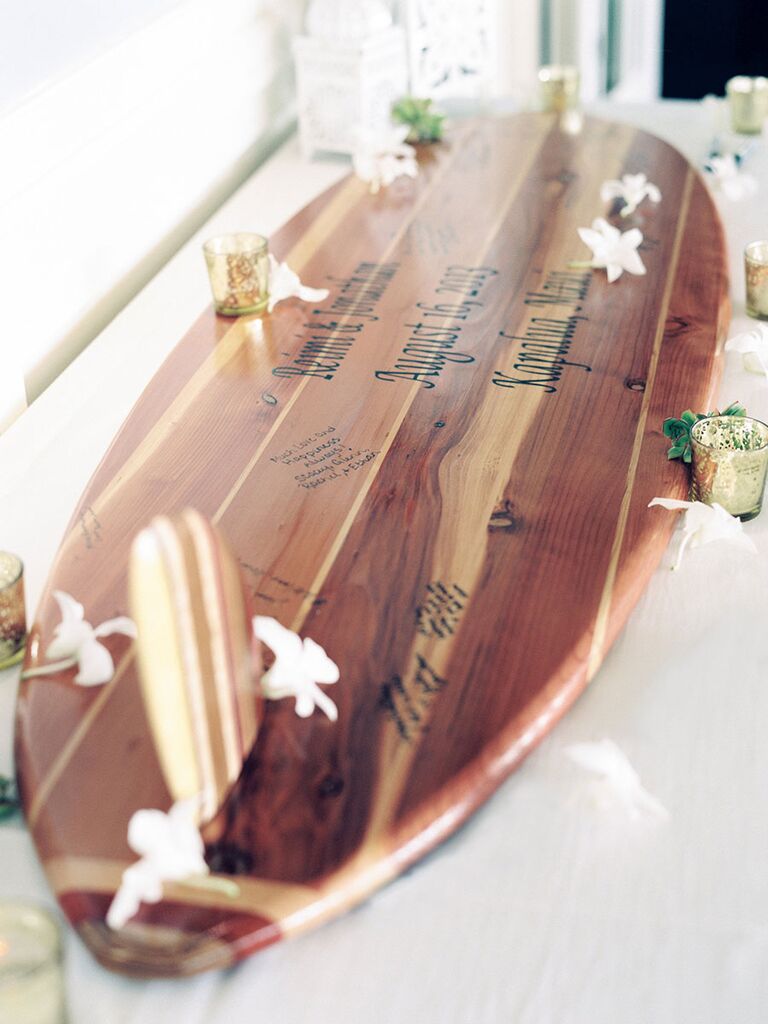 From: A Romantic Hawaiian Wedding in Kapalua, Hawaii
14. A Quilted Guest Book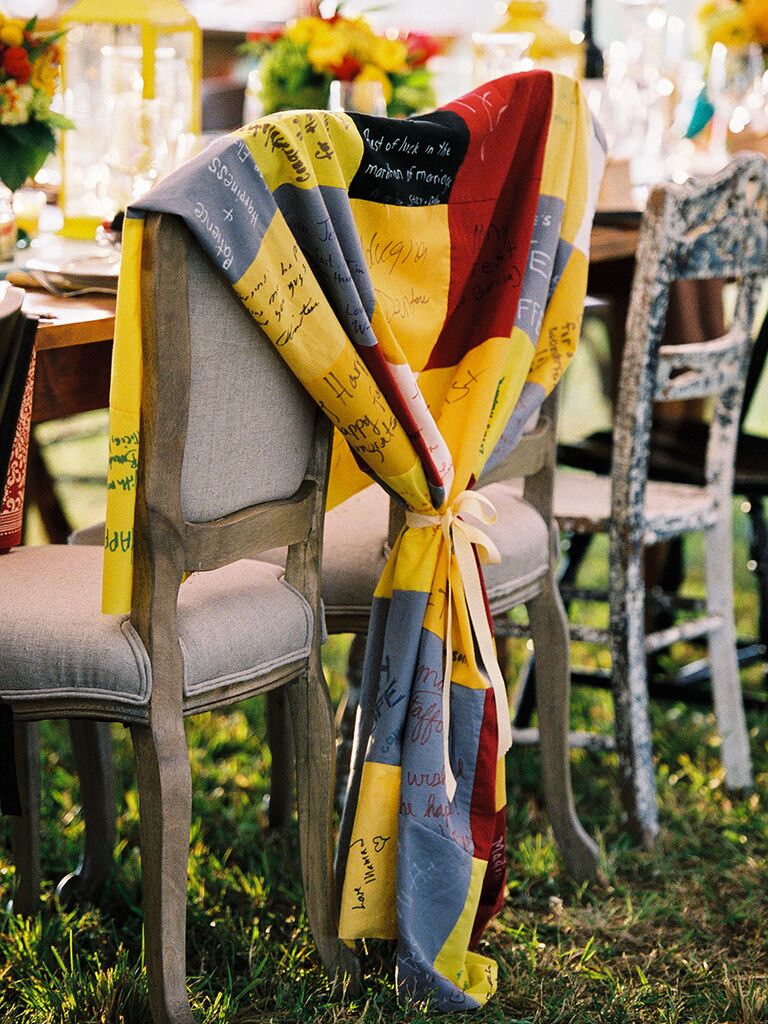 From: A Fiesta-Style Wedding in Scottsville, Virginia
15. A Framed Guest Book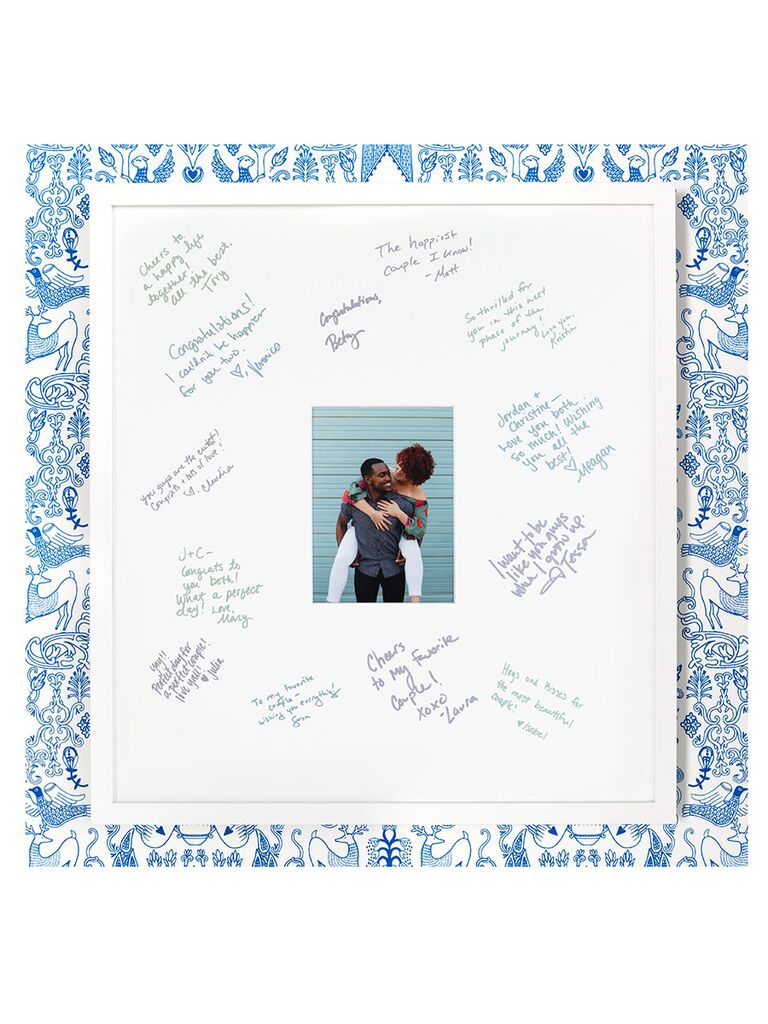 From: Framebridge