10 Escort Cards You Can Eat (or Drink)
Waste not, want not.
by The Knot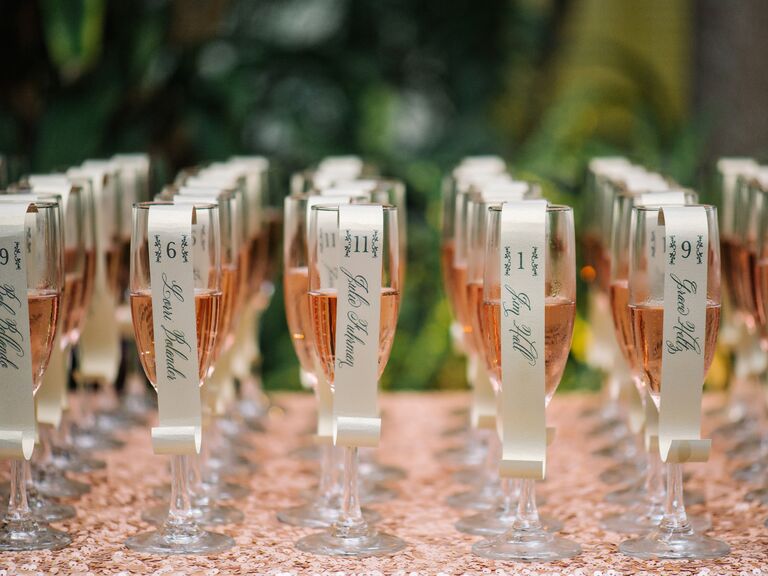 There are plenty of creative ways to arrange an escort card display filled with expertly calligraphed cards or name tags, but we have to admit—there's a special place in our hearts for edible escort cards. For starters, they can double as favors, and they're also good for curbing any hunger pangs that might creep in before dinner.
Look to your wedding theme to inspire your escort cards or tap a seasonal, local treat, like fresh apples from a nearby orchard or hot sauce from a favorite local restaurant. Here are 10 of our favorite ideas to get you started.
1. Macarons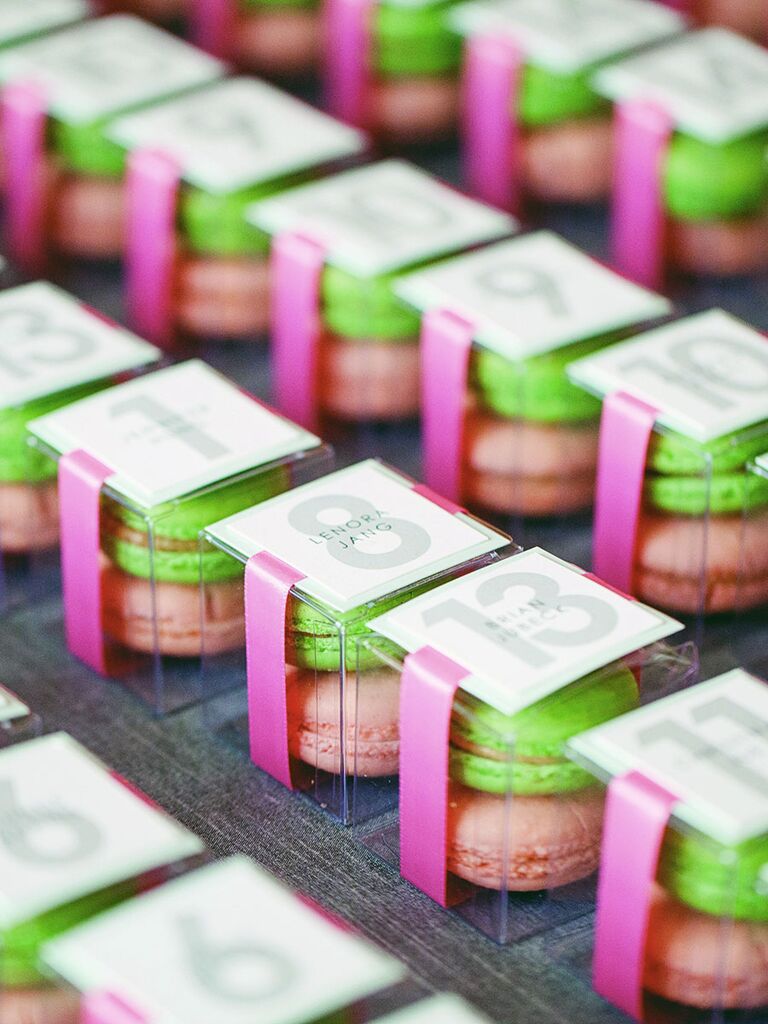 These soft, delicate (not to mention wildly Instagramable) French cookies definitely won't go to waste. 
2. Fresh Olive Oil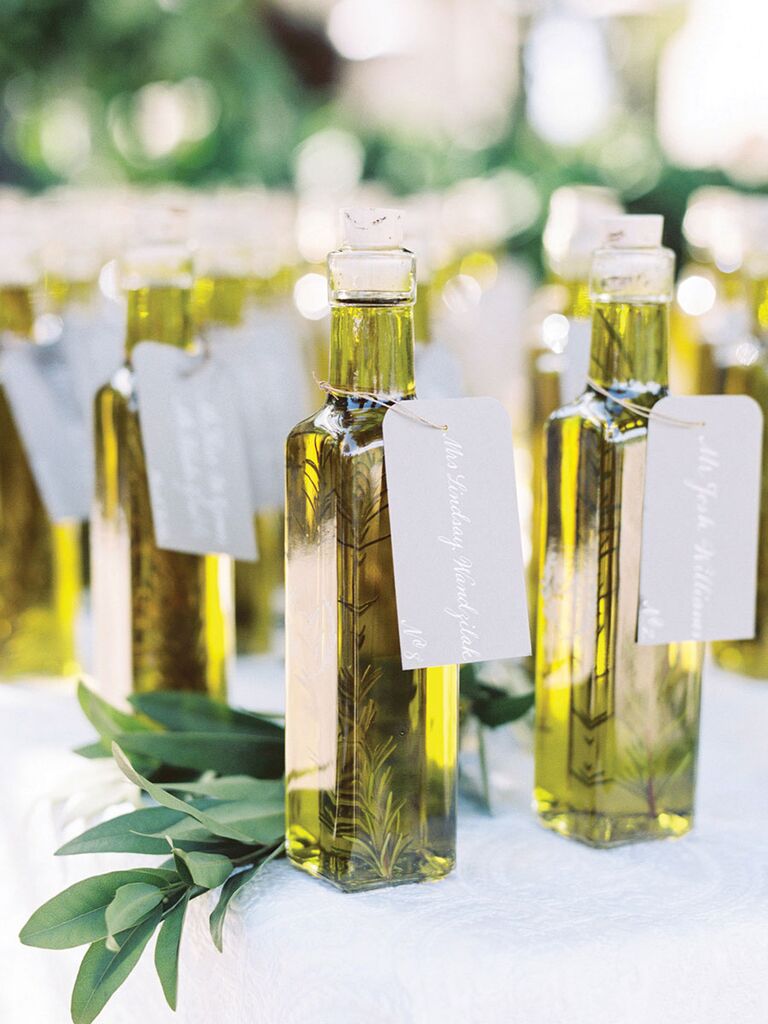 Guests can place these eye-catching bottles of olive oil in their kitchen to use for cooking or just décor. 
3. Apples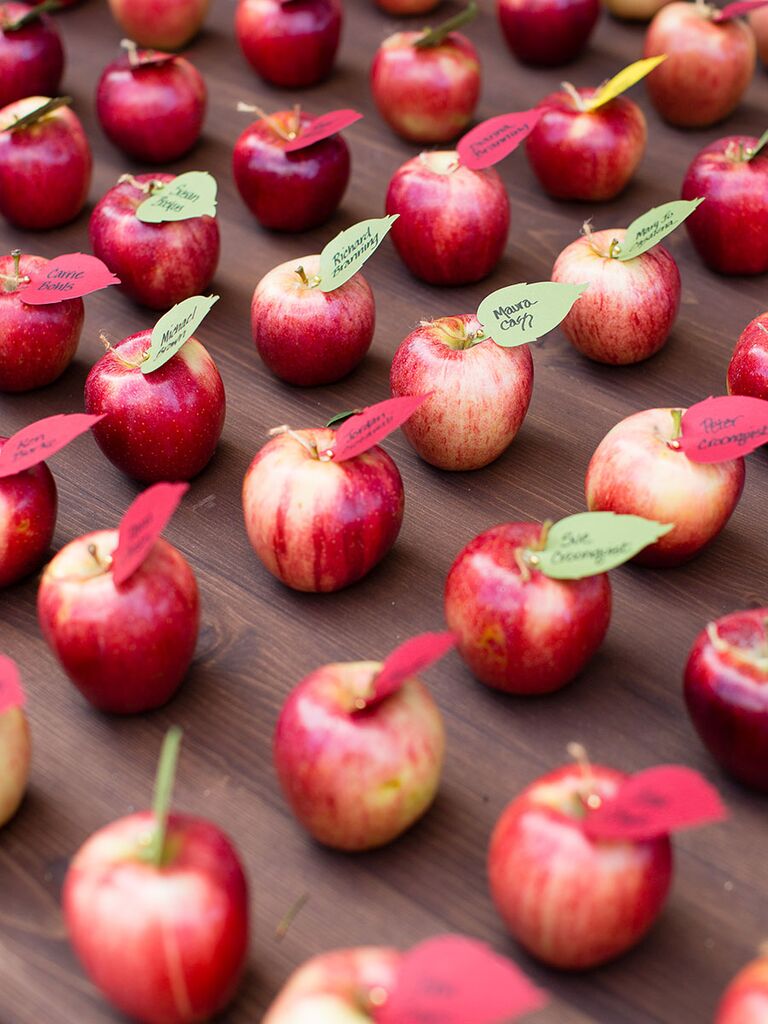 Apples provide a whimsical touch, a bright pop of color and, best of all, they're super affordable. 
4. Cherries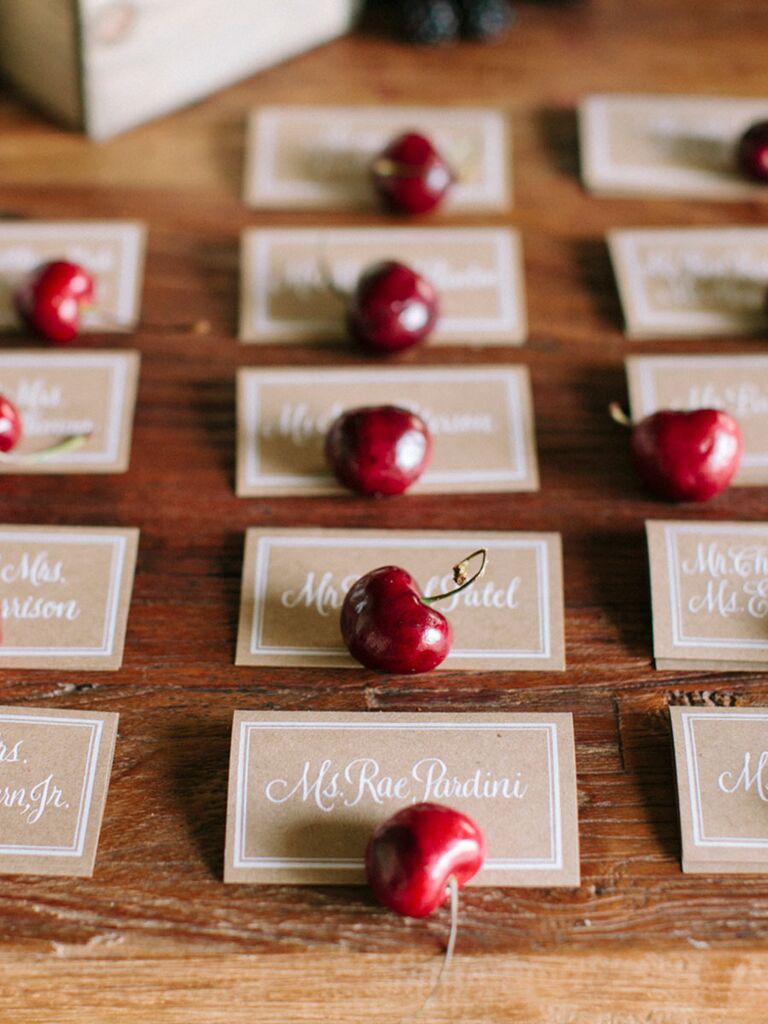 Perfect for summer weddings, guests can toss a cherry in their drink (or mouth). 
5. Themed Sugar Cookies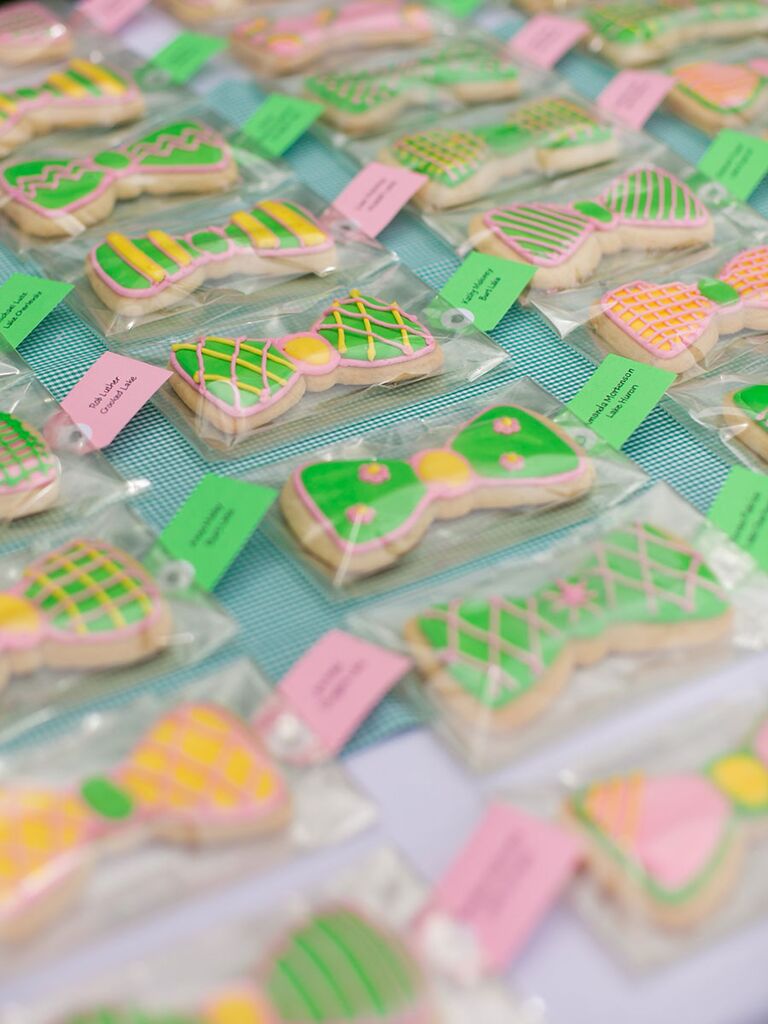 Who doesn't love sweet sugar cookies? The sky's the limit with colors, shapes and designs. 
6. Table Number Cookies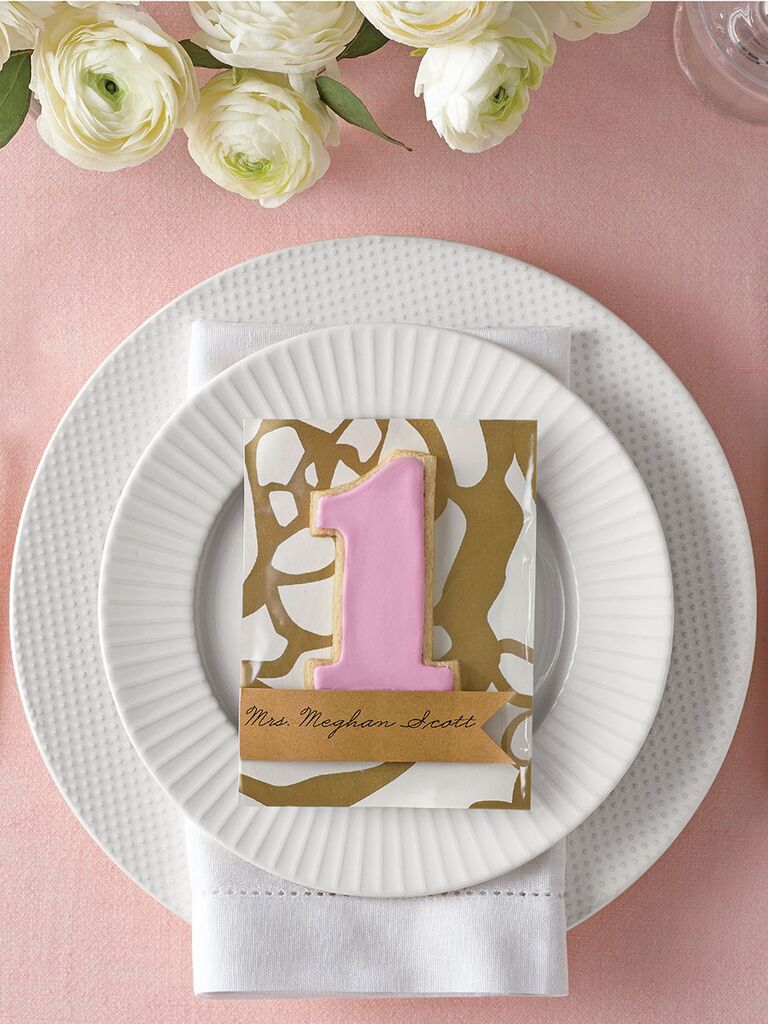 Have dessert before dinner with this fun favor that doubles as a table number. 
7. Peaches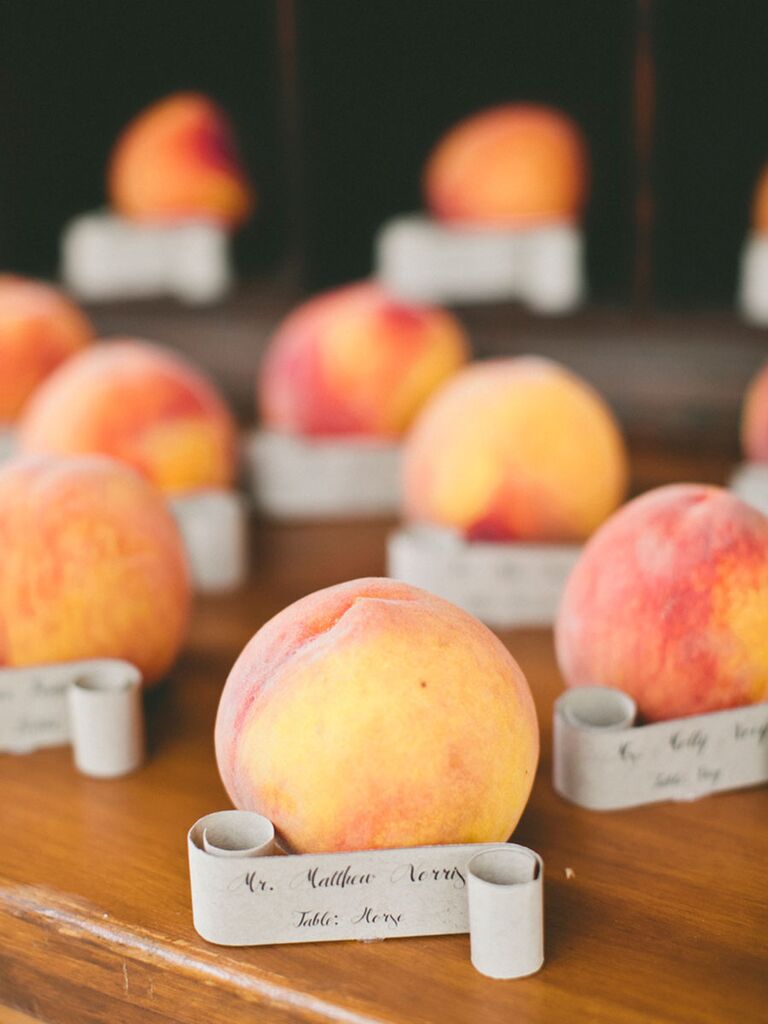 Whether you're in the South or not, fresh peaches are perfect for rustic affairs. 
8. Hot Sauce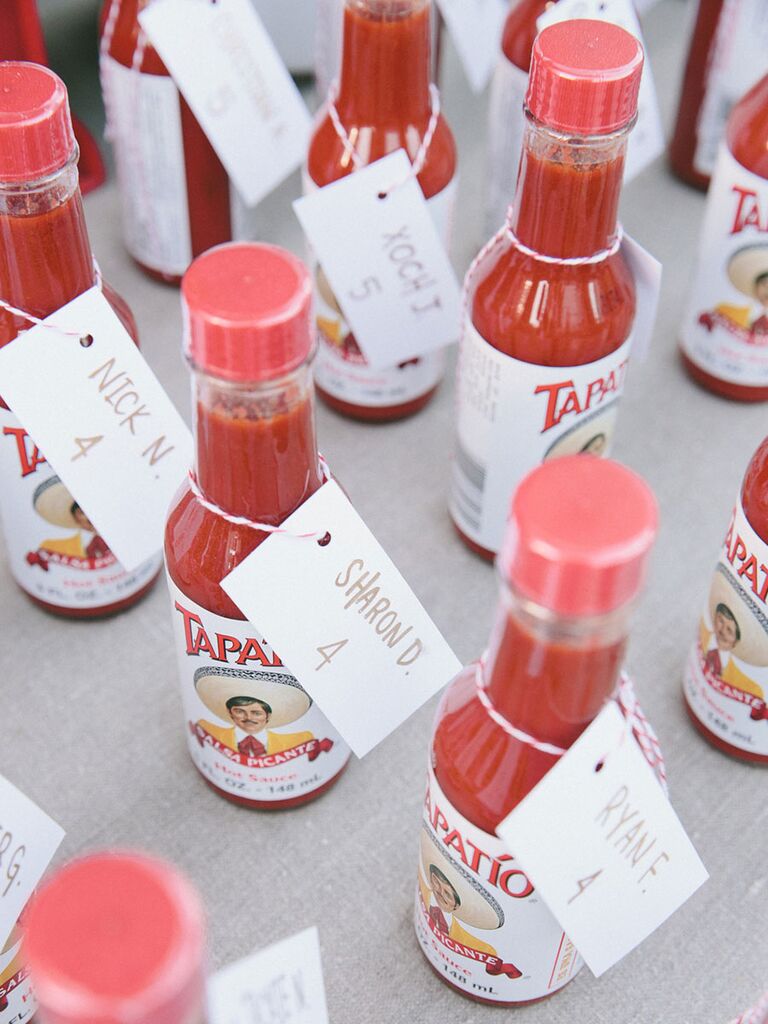 Turn the heat up at your reception with mini bottles of your favorite hot sauce. 
9. Champagne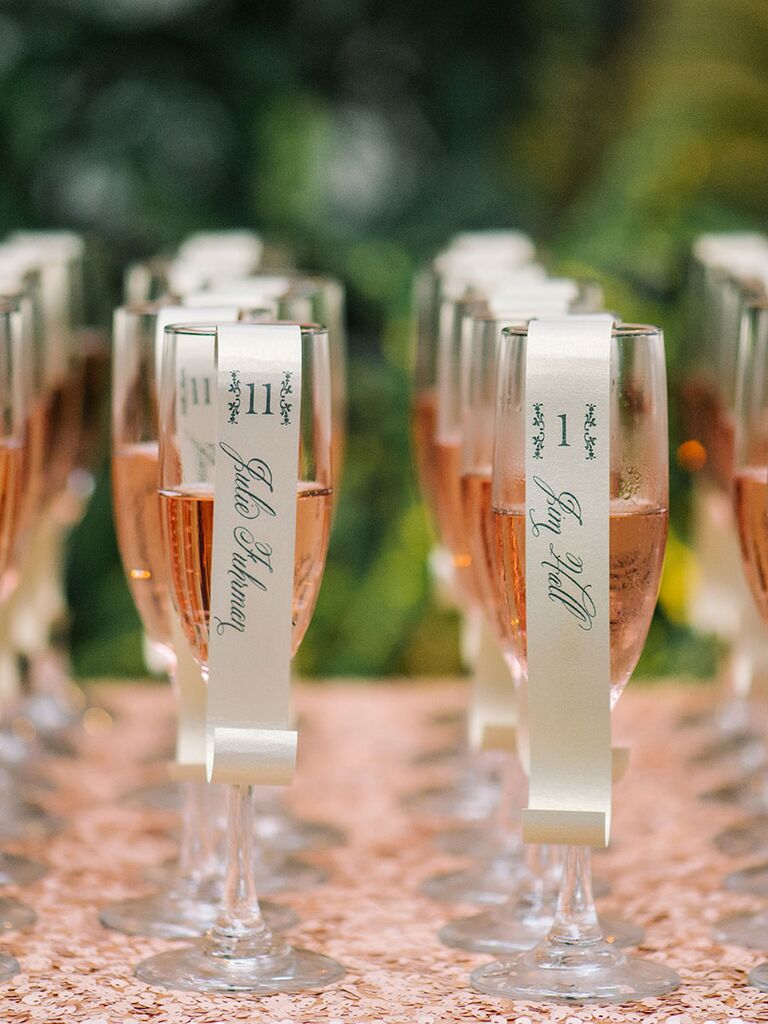 Get the party started right away with glasses of bubbly for your guests. 
10. Candy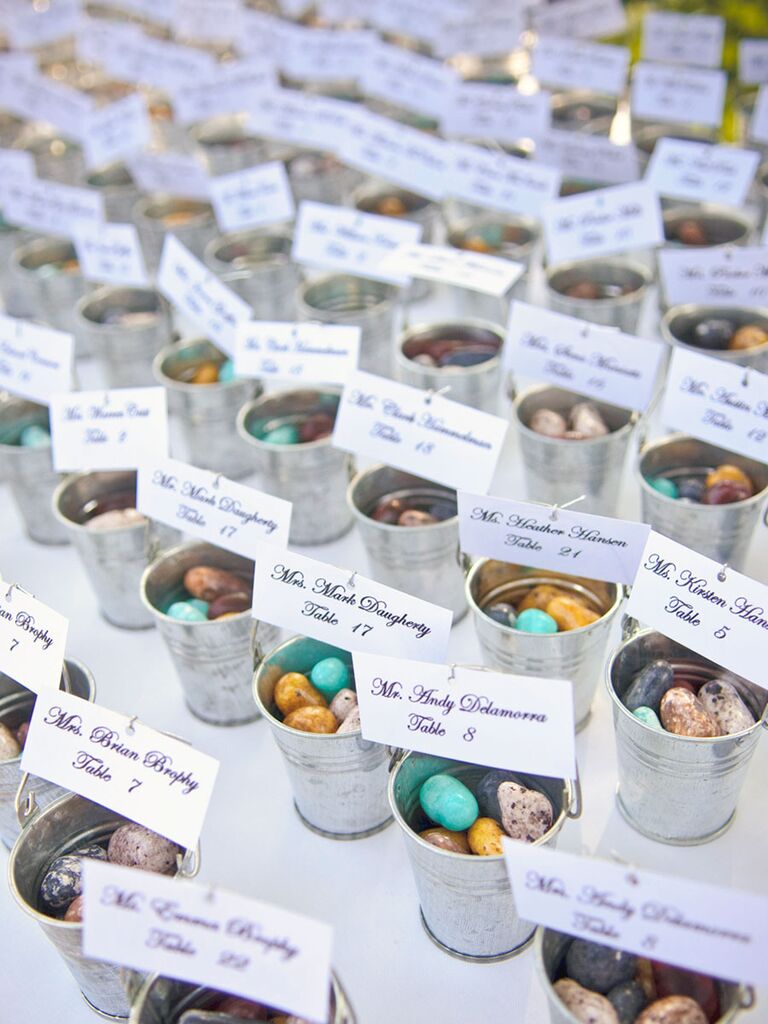 Fill small jars or cute cups with bite-size candy for guests to munch on throughout the evening.
Still looking for the perfect venue? Find it right here.