3 Super Stylish Reception Tent Alternatives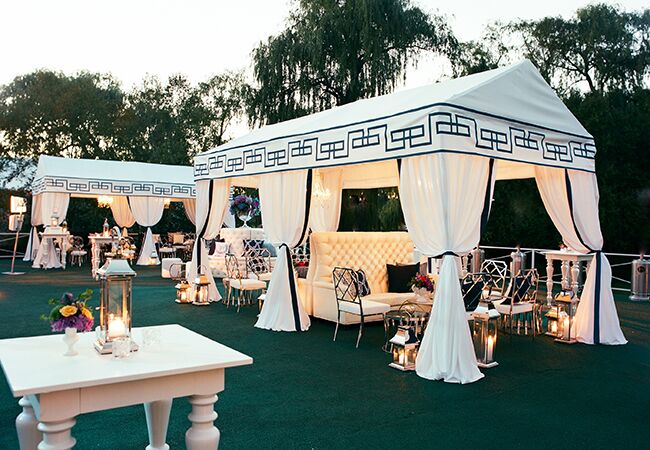 Tired of the traditional reception tent but need a way to protect your guests against the elements? Think outside the box. Look to cabanas, vine covered trellises and shady umbrellas to not only give your guests solace from the sun's rays, but to win you some serious style points too. Alfresco dining under a rustic trellis will make your guests feel like they've been transported to the Tuscan countryside, while airy cabanas have a cool VIP vibe. Check out some of our favorite reception tent alternatives below!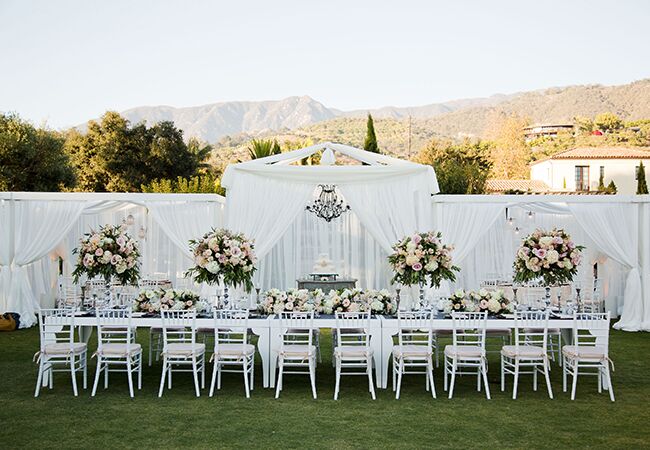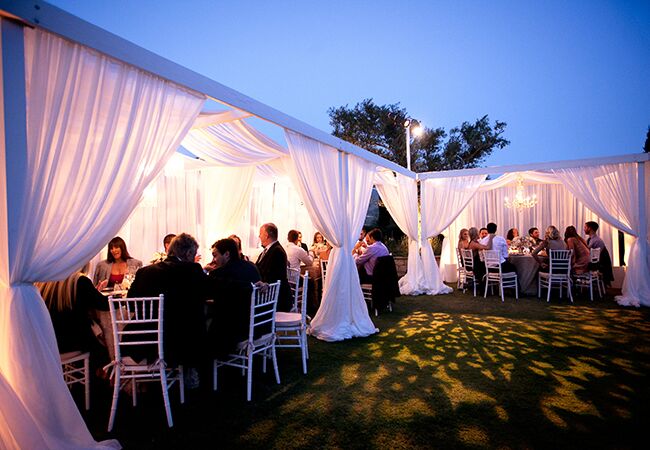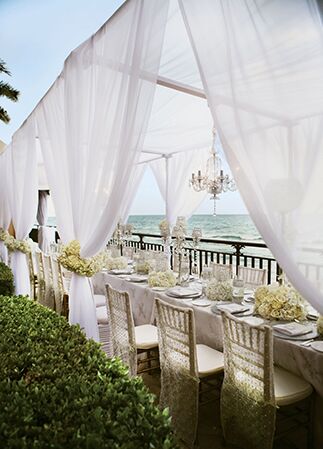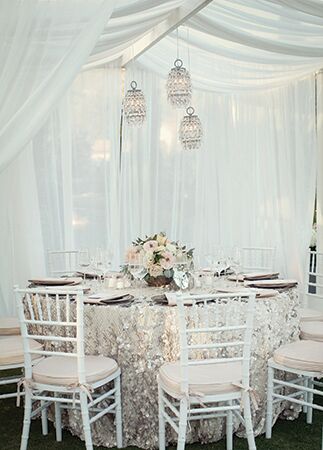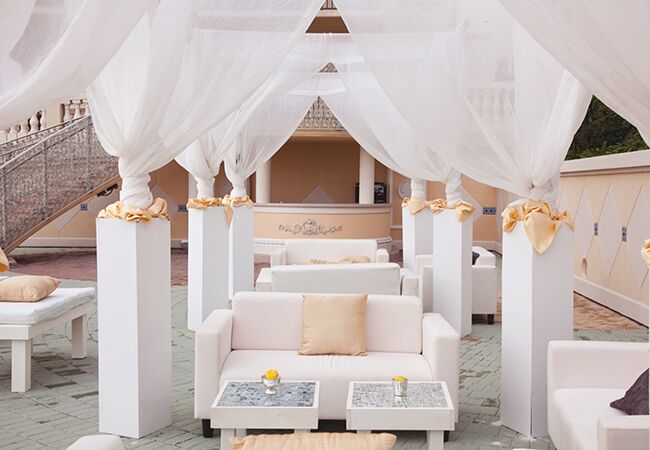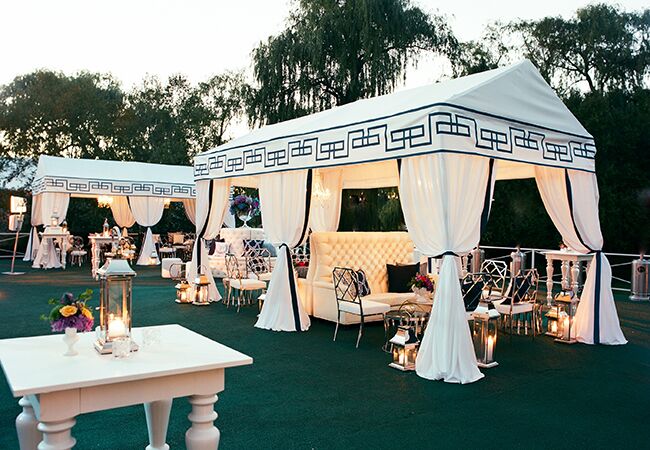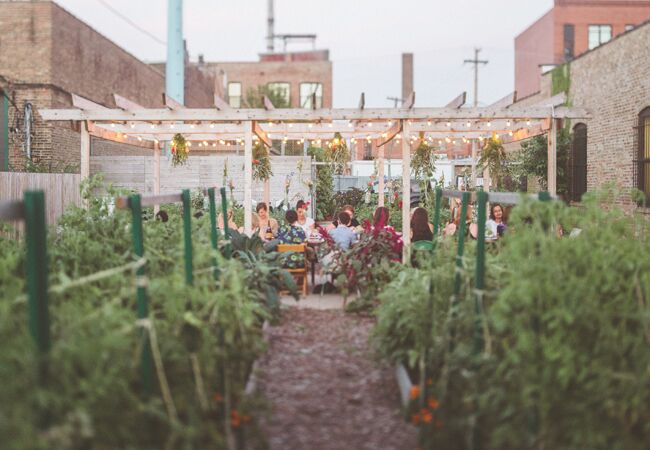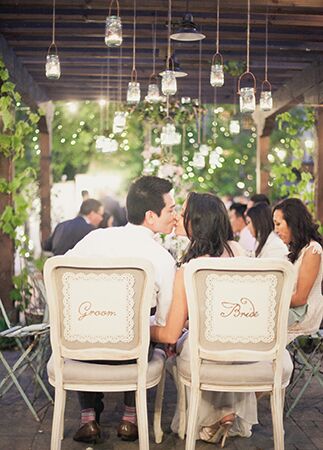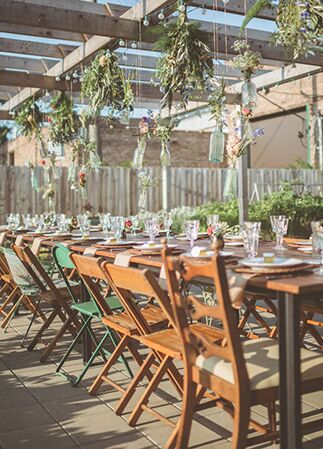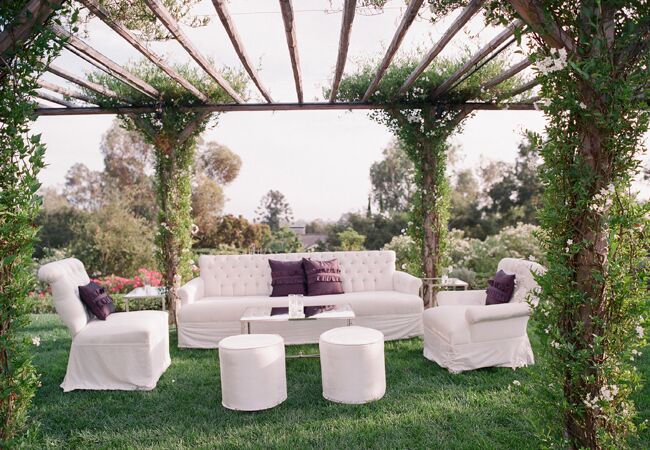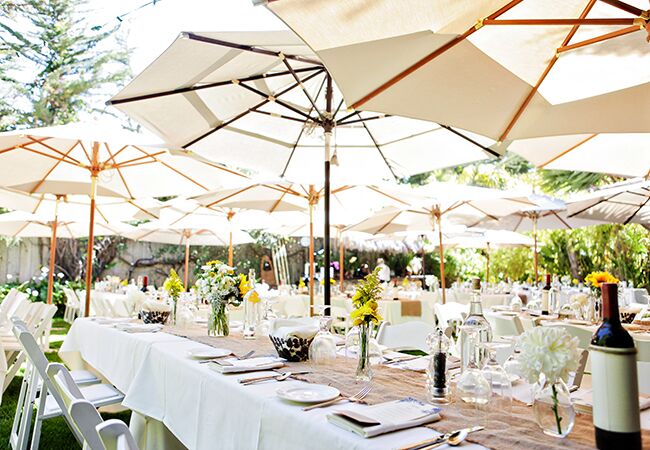 From top to bottom:
Cool Cabanas
Whether you have 100 guests or 300, cozy cabanas will make them feel like they're at an intimate gathering. Create a cabana for each reception table or use them to create a series of vignettes for cocktail hour.
1. Photo: Ashleigh Taylor; 2. Photo: Ashleigh Taylor; 3. Photo: Chris Joriann Photography from the album A Casual Elegant Wedding in Manalapan, FL; 4. Photo: Ashleigh Taylor; 5. Photo: David & Tammy Wedding Photographers from the album A Modern Elegant Wedding in Destin, FL; 6. Photo: Liz Banfield Photography from the album An Organic Countryside Wedding at a Private Residence in Barrington Hills, Illinois
Rustic Trellises
For a reception with a Tuscan or Provencal vibe, nothing delivers quite like alfresco dining complete with rustic wood farm tables set under an ivy or vine covered trellis.
7. Photo: Paper Antler from Kick Up Your Rehearsal Dinner Style With These Expert Tips; 8. Photo: One Love Photography; 9. Photo: Paper Antler from Kick Up Your Rehearsal Dinner Style With These Expert Tips; 10. Photo: Elizabeth Messina
A Sea of Umbrellas
A hot summer day calls for some serious shade, but if you're not about the reception tent, classic table umbrellas are the next best thing. They'll keep guests cool but they also lend a laid-back vibe to your decor.
11. Photo: First Comes Love Photo from the album An Intimate Wedding in Carmel-by-the-sea, CA
Want more? Right here!
> These 11 Ceremony Locations Will Take Your Breath Away
> Kick Up Your Rehearsal Dinner Style With These Expert Tips
> 8 Creative Ways To Use Fruit And Vegetables At Your Wedding