5 DIY Backdrops For Your Photo Booth, Ceremony and Reception!
by Bridget Clegg
With endless creative possibilities for DIY ceremony and reception photo booth backdrops, there's no reason not to make one yourself. Ceremony photos will be that much more special with a piece of art in the background and guests will have a blast posing in front of a wall of your handcrafted work. Here, 5 clever and colorful ways to make a backdrop that will wow!
Ballon Backdrop
With helium or without, a wall of balloons is a playful photo backdrop…you can even make it ombre! See how it's done here and here.
Colorful Streamer Backdrop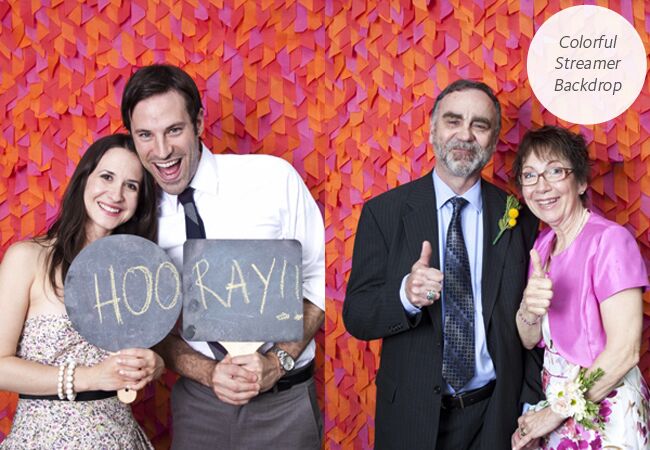 Cut streamers on a diagonal and layer to make this graphic photo backdrop. Here's how to make it. Bonus points for the chalkboard signs!
Faux Flower Shapes Backdrop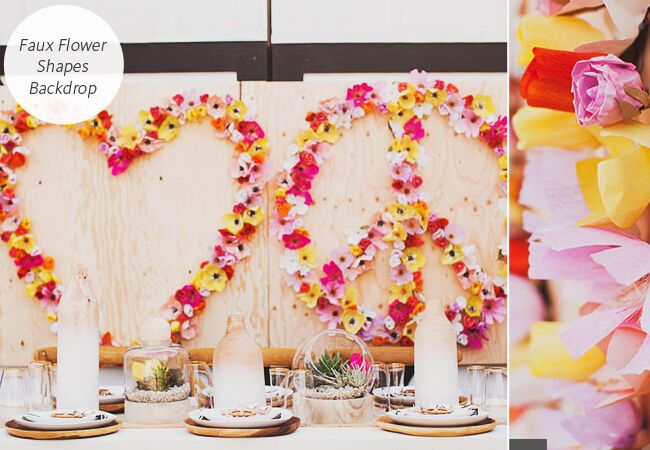 Make your own paper flowers or use silk ones to build shapes on plywood. Follow this tutorial to make it happen.
Ribbon and Flower Backdrop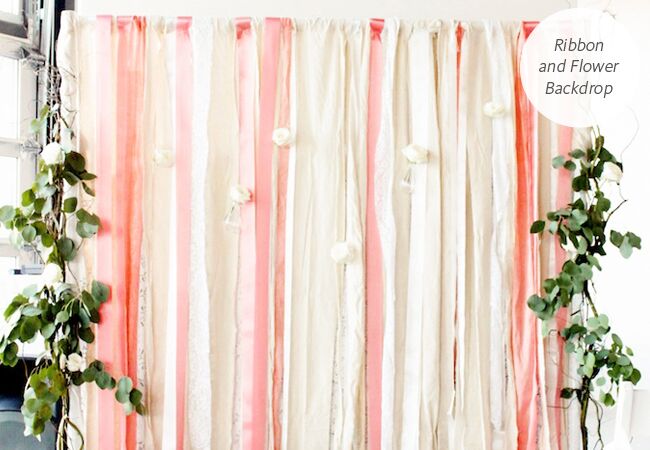 Strips of pretty fabric and ribbon are slip knotted and draped to create this lovely ceremony backdrop (which can also be a cute photo booth background!). Make your own with this step-by-step post.
Tissue Paper Flower Wall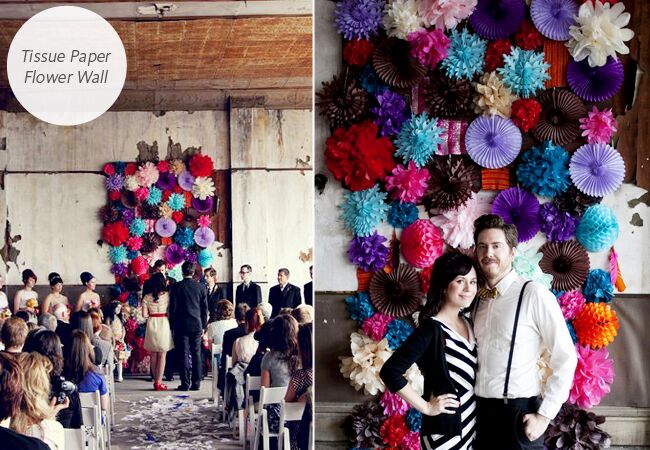 Mix and match tissue paper pinwheels, flowers and poofs to make a beautiful and bright backdrop. Here's how it's done!
See more on DIY ceremony and reception backdrops!
> DIY: Colorful Layered Fringe Wedding Backdrop
> A Fun Casual Wedding in Elverson, PA (With A Paper Heart Ceremony Backdrop!)