7 New Ways to Cover Your Chairs to Add Personality to Your Reception
by Rachel Torgerson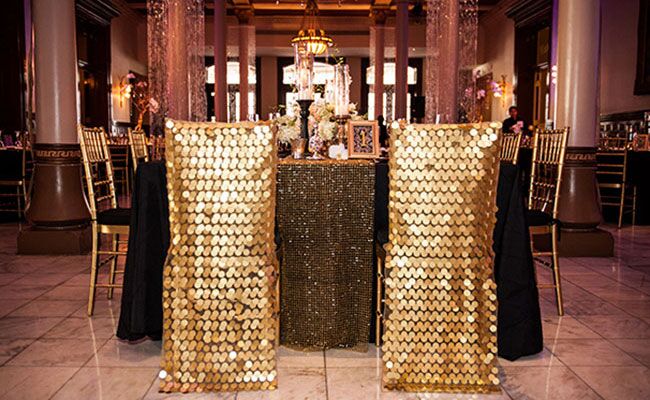 Jenny DeMarco Photography
If you're looking for ways to spice up your ceremony or reception decor, there might be a simple solution: fabric over your rented chairs. There are plenty of ways to style chairs — from the typical, formal Chiavari chair to the more relaxed wooden folding chair — that spruce up decor without looking dated. Of course you can buy chair coverings that hide the entire piece, but we're talking about funky DIY ideas that could really add something to your decor. From rainbow-colored streamers, to nautical ropes and angular bows, take a look at our favorite wedding chairs below to get some new ideas for your seating!
Gold, Sequined Chair Covers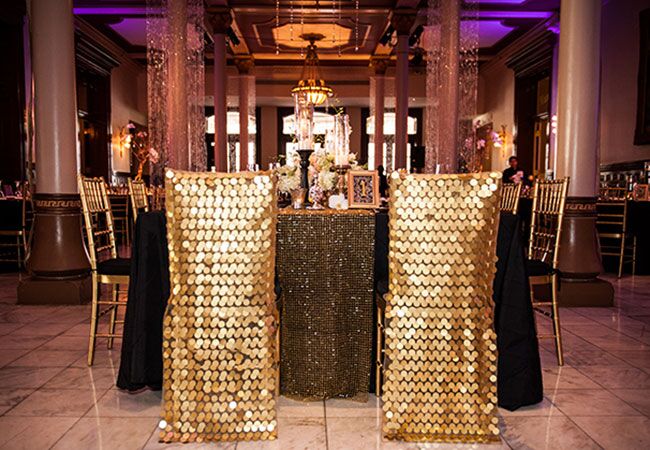 Ok, this look is seriously glam. Drape the back of gold Chiavari chairs with oversize sequins to add extra oomph at your reception.
Rainbow Ribbons
Here's a pretty easy DIY project: Grab ribbons in your favorite colors and tie them around your ceremony or reception chairs.
Angular Fabric Overlays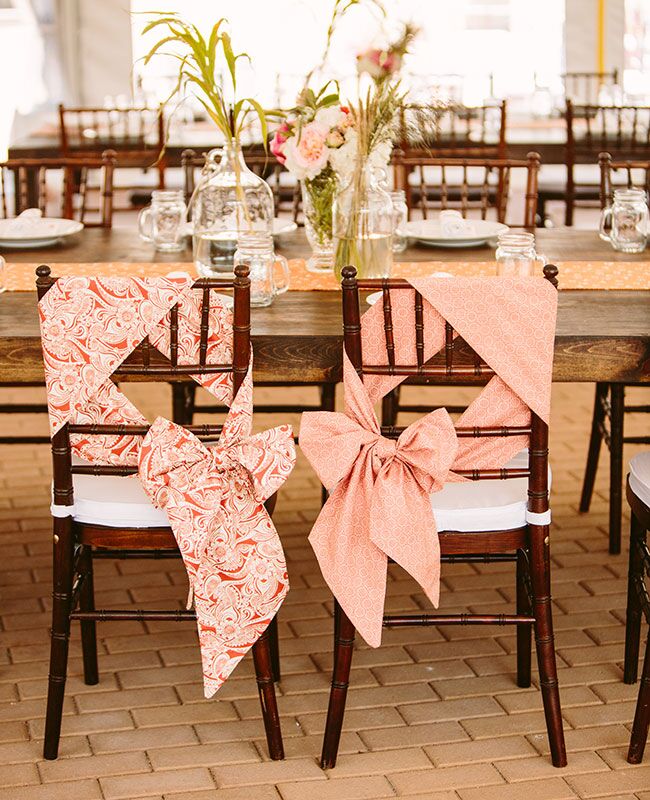 Look at this funky bow set-up! Adding a simple yard of fabric in whatever color or pattern you want can really spice up the head table.
Purple Pashminas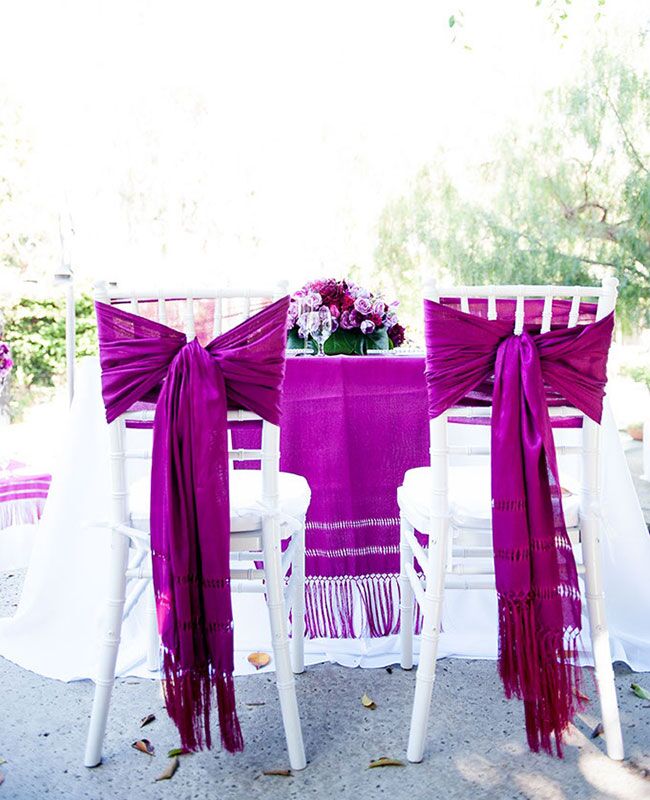 Want to keep your guests warm with scarves or shawls at your outdoor wedding? Tie them artfully around their ceremony or reception chairs — you'll kill two birds with one stone!
Streamers
Adding an array of colorful streamers to the back of a chair creates a fun, festive vibe that's perfect for a more casual setting.
Nautical Knots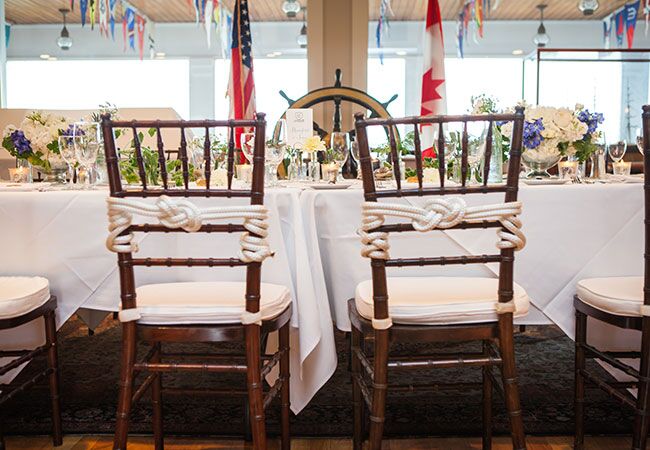 If you're going for a nautical theme, this is definitely the chair choice for you — tie figure eight knots around the center of your reception chairs.
Ombre Effect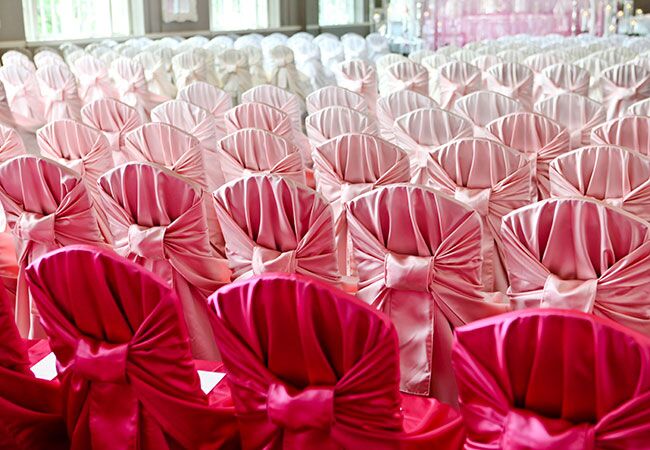 Have a little fun with your seating with different shades of one color, going from dark to light or vice versa.
Want more? Of course you do!
> Need inspiration? See more of our favorite real weddings
> You'll Love the Glitter Wall and Grand Exit at This Ohio Wedding
> Everything you need to know to plan the perfect reception!