The Best Beach Honeymoons
Be a trendsetter and leave the crowds behind. We've found the best off-the-beaten path beach destinations.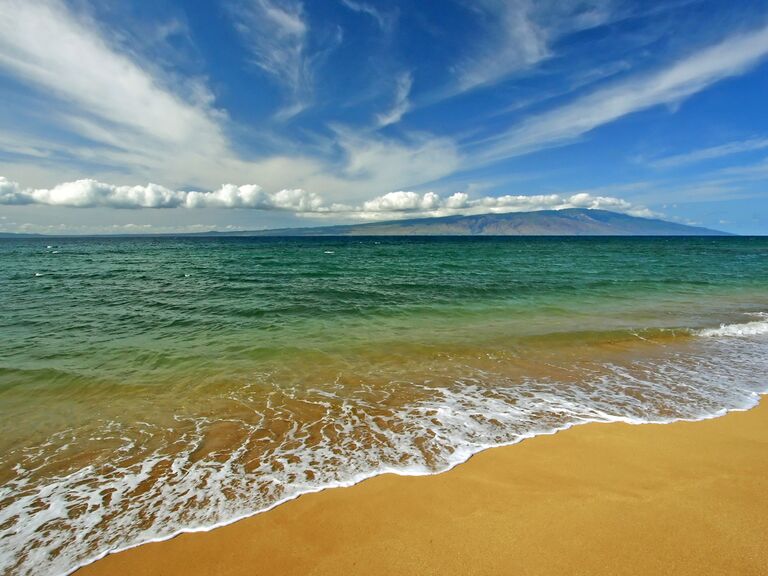 Shutterstock
Have you ever seen a photo of a secluded strip of beach -- where the water is turquoise and there are only a few travelers who seem to be in the know -- and thought to yourself, "Where is that?" If you're looking for postcard-worthy beaches, here are nine spots where you won't have to jostle for a place to lay your towel.
Zanzibar, Tanzania
The vibe Rich culture and an exotic ambience add depth to picture-perfect white sand.
Why to go Just off the coast of Tanzania, you'll find the island of Zanzibar, where culture and history (think Persian, European, and African influences) make this remote Indian Ocean location much more than a scenic coastline of beaches.
How to get there A trip to this amazing getaway doesn't come easy, so be prepared to spend a day traveling. Flights to Kisauni Airport in Zanzibar leave from a few major European cities (it takes about 13 hours from London's Heathrow airport), or you can transfer in Johannesburg, South Africa (a four-hour flight to Zanzibar).
Where to stay You're guaranteed seclusion in one of the 10 cottages at Mnemba Island Lodge, which is located on a private island just off the northeast tip of Zanzibar. Mnemba-Island.com
Lana'i, Hawaii
The vibe As attractive as any other Hawaiian isle, but less-traveled (read: not built-up).
Why to go Classic beaches like Waikiki will never lose their appeal, but if you're looking for a more subdued Hawaiian vacation, island-hop to Lana'i. There are only two resorts there, so you won't find the crowds that can converge on Oahu -- head to Hulopoe Beach, and visit Shipwreck Beach to see the remains of a massive World War II battleship.
How to get there From Honolulu, it's an easy half-hour flight to Lana'i; if you're on Maui there's a 45-minute ferry to Lana'i's south coast that leaves five times daily (see Go-Lanai.com for ferry schedule and details).
Where to stay Limited options don't imply a limit on luxury. The Four Seasons Resort Lana'i at Manele Bay has the lavish details you'd expect from a Four Seasons property (like a spa with red cedar dry-heat saunas and eucalyptus steam rooms), and makes a perfect base for dolphin-watching in the nearby bay. FourSeasons.com
Koh Tao, Thailand
The vibe On the brink of becoming a major tourist spot, but still pleasantly secluded.
Why to go Between the exotic culture, amazing Buddhist temples, and spicy cuisine, a trip to Thailand can easily overwhelm your senses. You can expect bustling crowds in the capital, Bangkok, but there are plenty of spots on each coast for a laid-back beach vacation. While more popular destinations on the western coast like Phuket have great beaches, consider the less-traveled island of Koh Tao in the Gulf of Thailand. Rent a moped to get from your resort to the nearly empty beaches, and enjoy some of the best diving in the country.
How to get there Koh Tao is only accessible by boat. Fly to Bangkok, and then take an hour-long flight to Koh Samui. From there, catch a 90-minute ferry ride to Koh Tao.
Where to stay There are many places to stay in Koh Tao for less than $100 a night, but if you're looking for luxury (and your own private villa with a sea-view pool), try Villa Jivarah. Jivarah.com
Fernando de Noronha, Brazil
The vibe Its seclusion and total relaxation far away from the urban buzz of Rio and São Paolo.
Why to go While Rio de Janeiro is renowned for its city-meets-sand setting, travel to the island of Fernando de Noronha for a much less hectic collection of beaches. This island off the coast of Brazil is under strict environmental protection, so the area is completely pristine.
How to get there You'll have to transfer a few times. Fly from São Paolo to Recife (a three-hour flight) and then to Fernando de Noronha, which takes another hour.
Where to stay The eight bungalows at Pousada Maravilha are the only ones on Fernando de Noronha that face the ocean. PousadaMaravilha.com.br; or book through VIP Brazil, VIPHoneymoon.com
Sardinia, Italy
The vibe Ancient history and rustic wilderness collide at this Italian island getaway.
Why to go Located just south of Corsica in the Mediterranean Sea, you'll find immaculate beaches all along Sardinia's coast; you can also see Roman ruins at Nora and tour museums in the capital, Cagliari. Visit the beautiful beach at Costa Verde.
How to get there Fly to Rome's Fiumicino Airport, then catch a quick, hour-long flight to Sardinia's main airport in Cagliari.
Where to stay Villa Las Tronas once served as a vacation home for Italian royalty. HotelVillaLasTronas.com
Nantucket, Massachusetts
The vibe
Quaint, romantic charm in the lap of seersucker luxury.
Why to go
Between the amazing restaurants, a fun bar scene, and 50 miles of shoreline,
it's a U.S. hideaway that's perfect for honeymooners. Great Point Beach is open to four-wheel-drive vehicles. Rent from Nantucket Windmill Auto Rentals, and they'll deliver a vehicle to you (NantucketAutoRental.com).
How to get there
By plane or ferry -- since the island is 30 miles off the coast of Cape Cod, most take the high-speed ferry an hour from Hyannis, MA, but more airlines are offering direct service. It's a little over an hour from NYC and just 40 minutes from Boston.
Where to stay Near Great Point is the island's luxury resort, The Wauwinet, with a great spa, tennis courts, and, of course, beach access. Wauwinet.com
Huatulco, Mexico
The vibe Eco-aware regulations make for clean, well-preserved surroundings.
Why to go Cancun has a vibrant nightlife and Cabo San Lucas attracts celebs, but try Huatulco for a more peaceful stay in Mexico. Huatulco's bays and beaches (Playa La Entrega is one of the best) are under environmental protection, so the sand and water are immaculate.
How to get there Huatulco has an airport, but you'll have to transfer at Juarez International Airport in Mexico City for a flight that's a little over an hour.
Where to stay Every suite at Quinta Real Huatulco has a Jacuzzi and a view of the ocean. MexicoBoutiqueHotels.com
The Island of Barbuda
The vibe Perfect, empty beaches and typical Caribbean weather.
Why to go For a picturesque Caribbean setting without cruise ship crowds, head to the sparsely populated island of Barbuda. It may not have the nightlife of nearby Antigua, but Barbuda is an attractive destination for those looking for peace, quiet, and long stretches of pink sand beaches.
How to get there Fly to Antigua, and it's a 20-minute flight to Barbuda (on a flight from the States, you might also have to transfer in Puerto Rico). Ask your hotel if they can help arrange your flight from Antigua.
Where to stay Stay in one of the 21 suites at The Beach House and you can snorkel right in front of the hotel, or lounge on the wooden deck at the immense Infinity pool. CaribbeanClubs.net/thebeachhouse
Bodrum, Turkey
The vibe Posh surroundings and a European ambience for the jet set.
Why to go Vacation along the Mediterranean and you can expect temperate weather and
scenic coasline views. If you're looking for a spot that's every bit as fashionable as Naples or St. Tropez, but less well-known, try the beach town of Bodrum on Turkey's southwest coast. Check out the Turkbuku area for an upscale destination by the sea.
How to get there Fly to Atatürk Airport in Istanbul (you might have to transfer in
another European city to get there), and then it's just an hour flight to Bodrum-Milas Airport.
Where to stay The Marmara Bodrum has an antique feel -- its architecture was inspired by the medieval Bodrum Castle -- and sophisticated details throughout. TheMarmaraHotels.com