Bride Thoughtfully Replaces the Bouquet Toss With a Plush Cat Toss
It's purr-fect.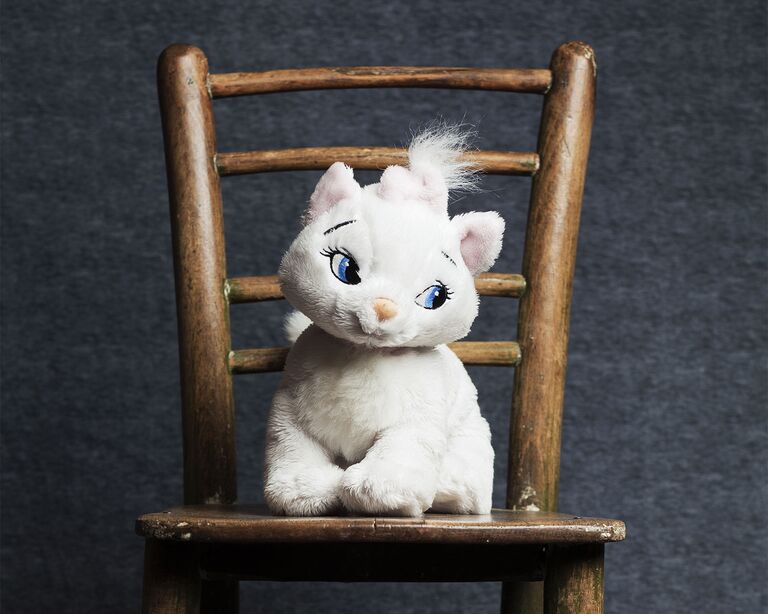 Shutterstock
In 2020, bouquet toss alternatives are gaining traction; if not, already a full-on trend. Couples are being increasingly inventive about their entire wedding planning experience and the most outstanding nuptials are hyper personalized to reflect their love stories and interests. Take, for example, Karen Marmo's wedding, which has gone viral this week. The bride, a self-proclaimed cat enthusiast, wanted to find a way to express her love of felines at her wedding, especially because she couldn't bring her two kitties Catbug and Luna to the venue.
"I thought it'd be a fun way to include everyone regardless of gender or marital status," the bride told animal blog The Dodo. "And it was very 'me' since everyone knows I'm obsessed with cats."
Marmo purchased a Pusheen plush cat, which replaced the bouquet. She also requested all guests file onto the dance floor for what appears to be a thoughtful bouquet toss alternative: the winner was asked, in this case, to adopt a cat from a local shelter giving even more thought to a wedding event that has long been rooted in marriage being the end game and the outcome for participants.
With traditional bouquet tosses, the person who catches the arrangement, traditionally an unmarried female, is superstitiously believed to be "next to marry" if she catches the arrangement. Over the last few decades, numerous videos have gone viral of women lunging, jumping and going to great lengths to catch the bouquet. The discourse continues to evolve in 2020 as topics such as equal pay, the shift in dynamics between household take-home wages and other such conversations are changing the ways couples want to format their ceremony.
Marmo's comical and thoughtful take is one representation of how to-be-weds are now approaching the bouquet toss. Period. Ultimately for Marmo, however, the moment was accompanied by a bit of a snafu. "The person who caught it was my friend, Emma," she told the Dodo. "She didn't mean to catch it since she's allergic. Guests fumbled the stuffed animal and it landed on her when she was shielding her face."
Still, the end result was rather sweet. "I donated to my local shelter to make up for it," she concluded.
It's a question we receive at The Knot: I'm not really interested in doing a bouquet toss at our wedding reception. Is there anything else we can do instead?
The answer is it's ultimately up to you and you most certainly are welcome to skip the bridal bouquet toss if it's just not something you want to do. Instead, you could give your bouquet to a special friend or relative, or break it into smaller bouquets and give them to a few special wedding guests. Some couples opt to do the Anniversary Dance, where all married couples join the bride and groom on the dance floor as the bandleader or DJ plays a song and eliminates couples depending on the amount of time they've been married. The last couple remaining on the dance floor, the one married the longest, would then be presented with your bridal bouquet, or another special gift.