17 Unpopular Wedding Opinions from The Knot Editors You Need to See
They're hot takes for a reason.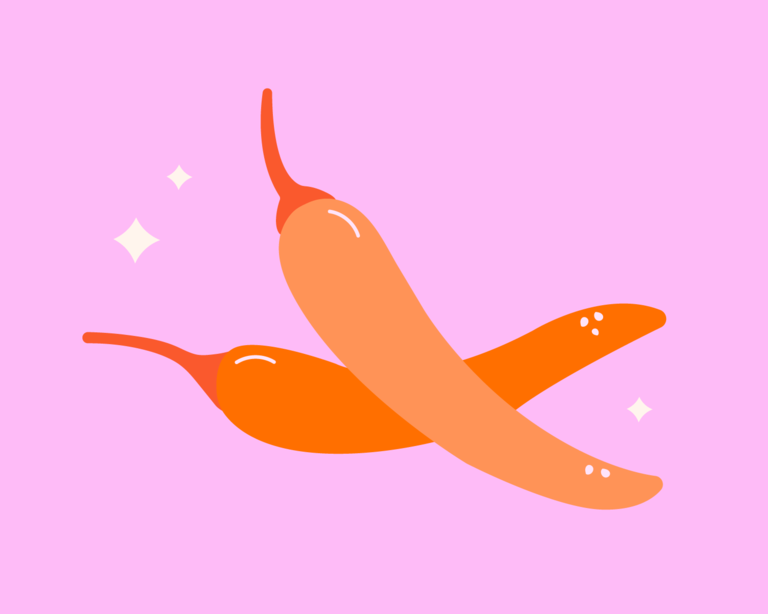 Illustration: Natalie Romine for The Knot
There are thousands upon thousands of different ways you can plan your wedding. That's why I asked everyone I could from The Knot about their unpopular wedding opinions to help you narrow down or expand your wedding vision. From where you shop for your wedding outfit to what traditions you include, your loved ones will judge it all, but why not start seeing what the wedding pros think first? Keep reading to find out what aspects of your wedding you should keep or toss, Marie Kondo-style. Just remember that these are just opinions, not wedding laws, so do whatever sparks joy.
1. The Wedding Shouldn't Be the "Best Day of Your Life"
Hannah Nowack is the Senior Weddings Editor at The Knot, which means she writes and edits articles on the daily. When she's not covering real weddings from hundreds of happy couples, Nowack is thinking about the meaning behind the common phrase, "Your wedding is the best day of your life."
"Your wedding is a big deal and should be considered a core memory or canon event. However, it shouldn't be considered the best day of your entire life. You know those people you run into at bars who only talk about their college glory days and wish they could go back? I pity them a bit because their life could be great in the present, but instead, they're wasting the now in pursuit of the past. Don't fall into that trap with your wedding," Nowack says.
Wedding Editor's Advice: Instead of saying your wedding is the best day of your life and feeling like you must uphold that title, remember that you and your partner are about to start a new and beautiful journey together. Yes, of course, the wedding will be fun and a joyous occasion but get yourself excited for the many life events that have yet to come.
2. Have an Adult-Only Celebration
Taylor Whitten is the Content Strategist for Planning & Style at The Knot, where she keeps a finger on the pulse of what's hot and what's not. Whitten believes kids are best left at home for the wedding festivities.
"Weddings are the perfect excuse to hit up the babysitter for a date night out. That means I believe weddings should be adults-only, so there are no child-sized distractions during the ceremony or reception. I would skip the traditional roles of flower girl and ring bearer and instead focus the day on the love between my partner and me," Whitten insists.
Wedding Editor's Advice: If you're unsure about having children at your wedding, it's best to leave them off the invite list. For to-be-weds with a handful of children they want to include, like their own child, a niece or a cousin, they'll need to explain it's an adults-only wedding, but some immediate younger family members will attend. And if this unpopular wedding opinion seems too harsh, include children who don't need adult supervision—for example, any children over 12 years old are allowed. Just ensure you inform families of your adults-only decision ASAP so they can find babysitters for the night.
3. You Should Keep Your Dress Code Simple
Kerre Jo Lattanzio makes sure our audience is up to date on everything wedding related as the Social Media Coordinator at The Knot—and one of the most fashionable people we know. "My hot take is that I'd prefer either black tie or elopement style—there's no in-between for wedding dress codes in my book," Lattanzio says.
Wedding Editor's Advice: Don't send your wedding invitations or publish your wedding website without nailing down your dress code. Not giving your guests guidance can lead to a host of different styles at the wedding. Imagine someone wearing black-tie attire next to someone in khaki shorts, it'll definitely make for confusing wedding photos later. Let your guests know if they need to dress formally or casually (it's okay to even create a name for something in between)—just leave out the guesswork.
4. Dancing Isn't a Wedding Requirement
Emily Platt is the Senior Manager of Commerce Content Strategy at The Knot, which means she helps couples find top-notch products for their wedding. She is engaged (getting married in October 2024) and wants fellow to-be-weds to know dancing doesn't need to be part of the wedding festivities.
"Weddings don't need dancing. That doesn't mean you don't play any music (I think music is an important element of an event's ambiance) but I firmly believe that dancing isn't required to have a good time. I love a wedding with dinner party vibes...so don't be afraid to skip the first dance or choose a venue sans the dance floor," Platt urges.
Wedding Editor's Advice: Dancing isn't the only way to have a good time during the wedding reception. There are plenty of fun ways to entertain guests, like having a tarot card reader, a second line or a live wedding painter. The options are endless as long you get creative and do something that feels personal to you and your partner.
5. Family Doesn't Need to Be Invited
Alli Kennon is The Knot's TikTok Specialist, so knowing what couples love (or hate) on social media is a top priority. One highly debated topic Kennon sees on TikTok is feeling obligated to invite toxic family members. Some people believe inviting family is a must no matter what, but in actuality, it's not. "My hot take is family isn't required to attend. If you have family members that you know will ruin the day, they shouldn't be there in the first place," Kennon says.
Wedding Editor's Advice: It might be awkward to tell a family member they aren't invited to your wedding, but it's better to get out of the way so you save yourself a headache later. If they're a relative you're not close to, it's best to explain to them concisely and politely that you aren't able to invite them because of budget restrictions, capacity limitations or whatever the case is for your situation.
6. You Don't Need to Buy New Clothes for the Wedding
Nicole Taliaferro is the Fashion Content Strategist at The Knot, where they let anyone who's participating in the special day know how to dress for prewedding and wedding events. Because of their job title, you can trust their unpopular wedding opinion comes from experience.
"Your wedding clothes don't need to be expensive or even new. You can curate a secondhand or vintage wedding look that fits your dream aesthetic and not break the bank. My spouse thrifted their entire wedding outfit for under $150, including a yellow '70s blazer from an Austin vintage store, leather loafers from a charity thrift on the Portland coast, and vintage dark green slacks from Poshmark," Taliaferro exclaims.
Wedding Editor's Advice: If you love thrifting for cool pieces as much as I do, why not do it for your wedding? Getting secondhand clothing for your wedding-related events is a sustainable option that saves you money. The extra money you save can be put towards decorations, food, reception activities or your honeymoon.
7. Take "Perfect," by Ed Sheeran Off Your Wedding Playlist
Kim Forrest is a Senior Editor at The Knot, where she focuses on advising couples and guests on wedding etiquette and planning. Forrest has worked in the wedding industry for many years, which is why she knows that certain first dance songs are overdone. "Yes, I know it's been the number-one first dance song for a million years, but if I hear it one more time I'll scream," Forrest says.
Wedding Editor's Advice: We wholeheartedly agree with Forrest's wedding opinion. Everyone needs to lay "Perfect" to rest as soon as possible. There are so many other great first dance songs out there, like "Lucky," by Colbie Caillat and Jason Mraz or "Here and Now" by Luther Vandross. But if Ed Sheeran is a must, try "Love In Slow Motion."
8. Celebrate How You Want
Mina Garagozlo, as The Knot's Senior Social Media Manager, ensures our team knows what couples are looking for out of their big day. One of those things is a unique bash that honors you and your partner's love.
"Your wedding day should be about celebrating the love between you and your partner in whatever way YOU envision it because you'll never be able to meet the expectations of others. If you want a non-traditional wedding but are afraid of what family or friends will think, do it anyway," Garagozlo insists.
Wedding Editor's Advice: You can never go wrong by doing what you and your partner think is best for your special day. Feel free to personalize your wedding and step away from trends, so you can say years from now that you feel your event was true to you. From book seating chart displays to mouthwatering food stations, you and your partner can share your loves and interests with your guests.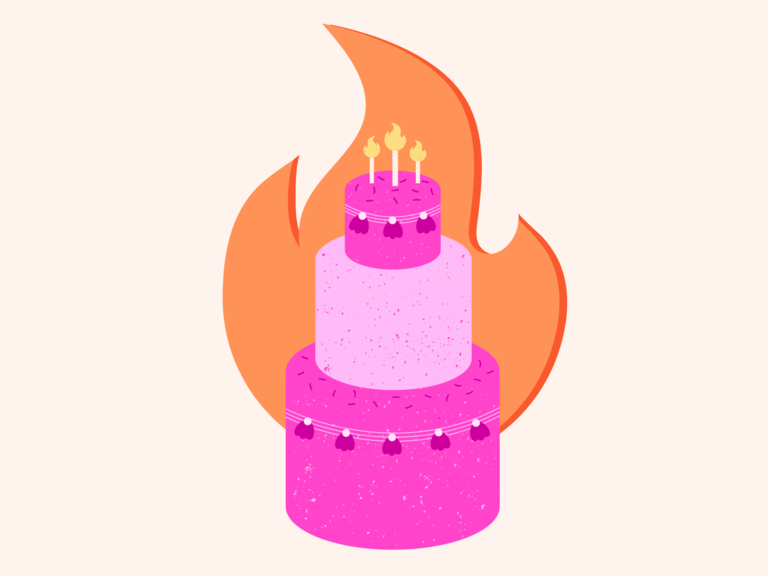 9. Hire a Wedding Photographer No Matter What
Taliaferro isn't finished giving all their hot takes. "Don't skimp on wedding photography because you're having a small or casual marriage celebration. Hiking into the woods to say your vows? Exchanging rings at the courthouse? Planning a low-key backyard wedding? HIRE. A. PHOTOGRAPHER. You'll want those memories documented, I promise. You will never regret having professional photos of yourselves instead of blurry phone pics from friends and family," Taliaferro says.
Wedding Editor's Advice: Booking a wedding photographer is an absolute must for any wedding. I guarantee you won't regret looking at a photo album during your anniversary and seeing the beautiful images captured by your pro. Use The Knot Vendor Marketplace to start your search for the best photographer that fits your style.
10. Stop Forcing PDA
Ash Tulett is the Associate Director of Editorial Video at The Knot. His role is all about the visuals, that's why he doesn't understand why people want to force the newlyweds to kiss so much.
"Clinking your glasses over and over to make a couple kiss...I have no idea where this tradition came from, but it's honestly so bizarre to enforce PDA during a wedding meal. Everyone in the room is an adult who has seen what a kiss looks like before. You don't need to wait until the bride has a forkful of fish in her mouth to start jangling away furiously, just wait for the photos like the rest of the folks there," Tulett says.
Wedding Editor's Advice: After doing some research, we found out where this unique wedding tradition comes from. Historians believe this tradition originated in the medieval days when guests were anxious about their drinks being poisoned by their enemies. To prove the drink was safe, the host would pour wine into their glass, drink it and then serve it to their guests. Once the guests trusted the host, they would clink their glasses to signal the drink wasn't poisoned as a symbol of honesty and toast to health.
Since spiking guests' drinks isn't a common practice anymore, this custom eventually turned into a sign of love for the happy couple and an urge for them to kiss. If this is a tradition you want to avoid, I suggest tapping your and your partner's glasses together when guests start clinking theirs as a sweet and subtle way of saying you're not succumbing to peer pressure.
11. Your Grandmother Shouldn't Be the Flower Girl
Cathryn Haight is the Commerce Editor at The Knot, where she specializes in finding the best gifts and stationery products for couples and guests. Haight loves flower girls but isn't on board with the "grandmother as the flower girl" trend right now.
"I would much rather see my grandmother walking proudly down the aisle just as herself—with some Jane Fonda-level swag and elegance—than be subjected to a task typically given to a five-year-old. Being your grandmother is special enough, there's no need to fit her into an existing role to have her partake in your ceremony," Haight explains.
Wedding Editor's Advice: We totally agree with Haight. You don't need to make your grandmother a flower girl just because there aren't any other existing wedding party roles that fit. Don't be afraid to create a new role that matches your grandmother's personality or simply ask them to walk down the aisle to their favorite song as a way to honor them as someone you deeply care about.
12. Leave Dated Wedding Traditions Behind
Lauren Kay is the Executive Editor of The Knot and loves to give insightful wedding advice to couples when she's not writing for The Knot Magazine. Kay's unpopular wedding opinion, which really shouldn't be so debated, is to leave old wedding traditions out of your big day. "Skip the gimmicks (clicking glasses for the couple to kiss, the garter toss, the bouquet toss). Full stop," Kay says.
Wedding Editor's Advice: Just because you've seen different customs done in wedding movies or at your cousin's celebration doesn't mean you have to do them too. Make your wedding unique to you and your partner's relationship, and do whatever makes you happy and comfortable.
13. Eucalyptus Is Overdone
If you thought Nowack didn't have more to say, you were mistaken. Think about this before settling on this foliage for your wedding decor. "Listen up: Eucalyptus isn't the only greenery filler available. You might be thinking, 'Wait, there are so many kinds of eucalyptus!' But I'm over all of them, from silver dollar eucalyptus to seeded eucalyptus," Nowack says.
Wedding Editor's Advice: Need an eucalyptus alternative? Nowack suggests using smilax, ruscus, olive branches or herbs like thyme. These greens can still give you the lush fullness you need without your decor looking like every other wedding out there.
14. The Final Song Doesn't Need to Be a "Crowd-Pleaser"
Tres Dean is the Associate Menswear Editor at The Knot, so he ensures men are prepared to dress their best for every wedding-related celebration. But Dean doesn't want to talk about fashion, instead, he has a gripe about final dance songs. "I'm sick and tired of the final song of the night, being alleged 'crowd-pleasers' like 'Bohemian Rhapsody' or 'Piano Man,'" Dean says.
Wedding Editor's Advice: It's hard not to agree. Not only were those songs hits then, but they haven't stopped playing on the radio since. Think outside of the box for your last dance song and give your guests something different to groove to.
15. Keep the Wedding Party Entrance Short
MaryKate Callahan is the Director of Content Strategy at The Knot, where she helps create the most intriguing wedding articles for our readers. If you're thinking about having an intricate wedding party entrance, Callahan advises against it.
"Wedding party entrances should be short, sweet and uncomplicated. If there's any 'brainstorming' happening around wedding party entrances, that's a good sign that you might need to do less. With so many other moments throughout the wedding day to entertain and delight the crowd, let this not be one of them. If you're doing an entrance at all, simply walk in, smile and sit down," Callahan suggests.
Wedding Editor's Advice: It's popular nowadays for wedding parties to make choreographed entrances into the reception, but that doesn't need to be a requirement for every wedding. You can play wedding party entrance songs while they come in to help motivate an upbeat mood, but it doesn't/shouldn't take more than a few minutes.
16. Family Doesn't Need to Be Involved in Everything
Here's Taliaferro's last spicy wedding opinion before they send you on your merry way. "Parents and families don't need to be involved in your wedding planning, even if they're contributing funds. No one should tell you what to wear, who to invite or where you say 'I do.' This day is about your relationship, your love and the marriage you are entering together. If family and community are important to your wedding, absolutely build them into your celebration. Setting boundaries with an overbearing family during wedding planning is a step to a healthy marriage," Taliaferro explains.
Wedding Editor's Advice: You and your partner shouldn't feel you're compromising your joy to make loved ones happy on your wedding day. Boundaries are important, so sit down with your partner and figure out which things are non-negotiables and where you're willing to meet people halfway so you can go into family discussions as a team.
17. Wedding Parties Aren't Necessary
Samantha Iacia, an Editor at The Knot, does it all—from wedding decor to cocktail trends, she can give you the 411. When it comes to wedding parties, like the maid of honor, groomsmen and more, Iacia feels those roles aren't needed.
"If you don't feel strongly about a wedding party, then skip it altogether. It's nice to include friends and siblings, but it shouldn't be an obligation. I think there's something really special about keeping the wedding hyper-focused on you and your partner. You can still get ready with your select crew and take photos together throughout the day," Iacia says.
Wedding Editor's Advice: You probably gasped reading that, but Iacia's right, you don't need a wedding party for your big day to be complete. All your VIPs can still be at all the wedding events and celebrate with you on the wedding day, but you don't have to give wedding party proposal gifts. This saves you money, time and stressing over who'll be your honor attendant since you have six best friends who are dying to fill the role.