19 Funny Wedding Movie Quotes About Love and Marriage to Include in Your Toast
Cheers to these screenwriters for saying it better—and funnier—than we ever could.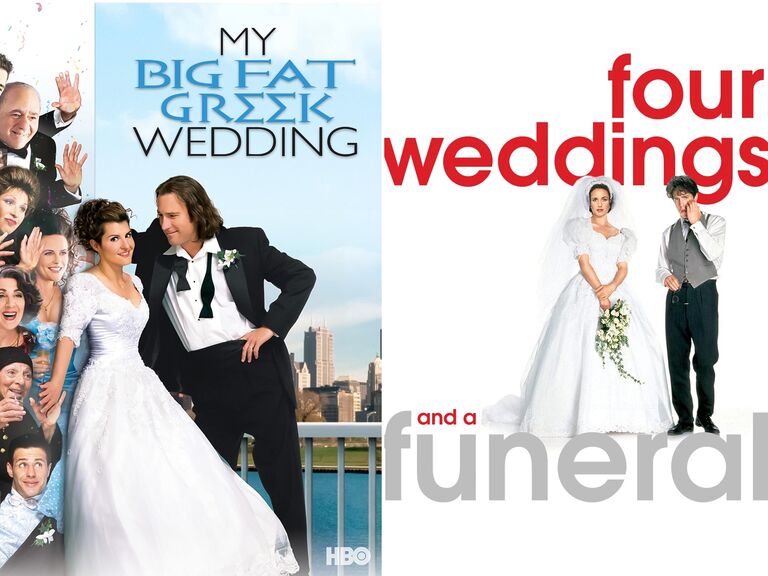 Photos: Amazon
We have included third party products to help you navigate and enjoy life's biggest moments. Purchases made through links on this page may earn us a commission.
The best wedding movies are ripe with sentimentality, drama, excitement, and in most cases, humor. These funny wedding movie quotes are handpicked from our favorite laugh-out-loud scenes that are all too relatable, whether you're dealing with a very opinionated bunch of relatives or bucking tradition to plan things in your own way. If you're writing your vows or have been chosen to give a speech during the reception, check out these funny love quotes from movies to inspire your toast for the big day. You might not win an Oscar, but you could lock in that coveted "best speech of the night" title from every wedding guest.
1. Juno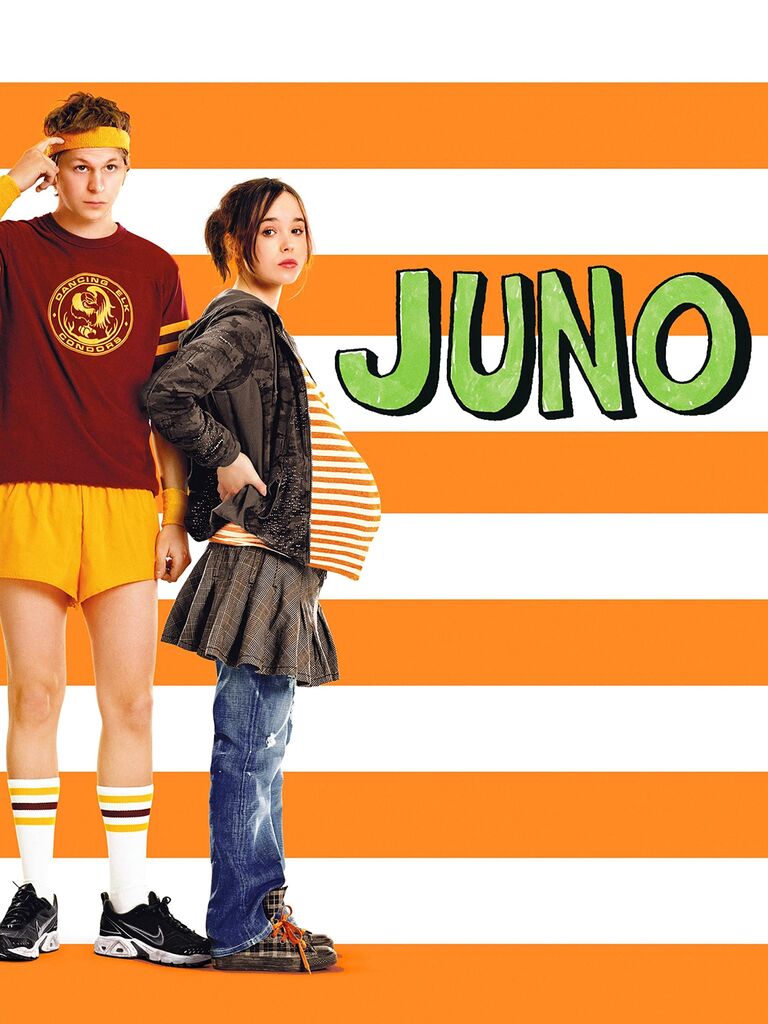 "In my opinion, the best thing you can do is find a person who loves you for exactly what you are. Good mood, bad mood, ugly, pretty... handsome, what have you, the right person will still think the sun shines out your ass. That's the kind of person that's worth sticking with."
– Mac MacGuff, Juno
Sweetly supportive and just enough rough-around-the-edges Mac, played by J.K. Simmons, stole the show as the dad in the hit comedy Juno. Any father of the bride or groom delivering this funny yet heartfelt quote during their reception speech might just give Simmons a run for his money.
2. Four Weddings and a Funeral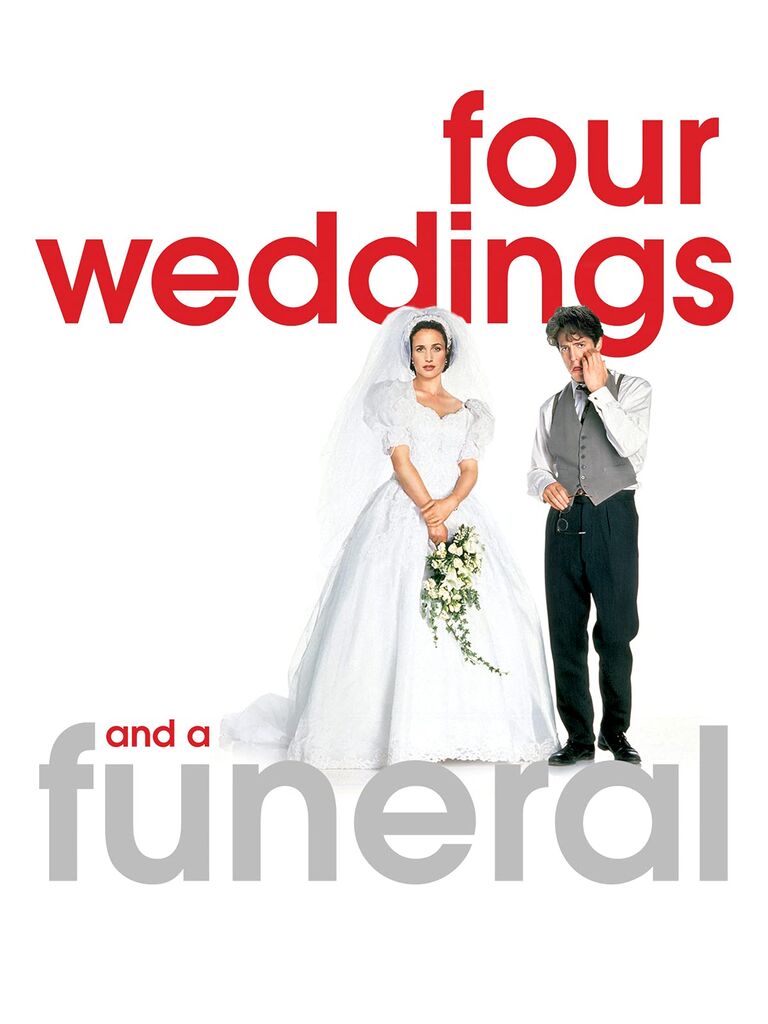 "I am, as ever, in bewildered awe of anyone who makes this kind of commitment that Angus and Laura have made today. I know I couldn't do it and I think it's wonderful they can."
– Charles, Four Weddings and a Funeral
If you have a track record of being noncommittal and you're giving a speech as the best man or MOH, take a cue from one of the most famous toasts in movies by acknowledging just how special—and impressive—it is that the newlyweds are taking the next step.
3. When Harry Met Sally
"When you realize you want to spend the rest of your life with somebody, you want the rest of your life to start as soon as possible."
– Harry Burns, When Harry Met Sally
This is an iconic movie quote for a reason—it's the perfect balance of romantic and funny, and would fit just perfectly into your wedding vows, maid of honor or best man speech, or any sort of reception or wedding toast. It'd be especially applicable during an elopement ceremony or for any wedding that was put together on a faster timeline than the usual.
4. Good Will Hunting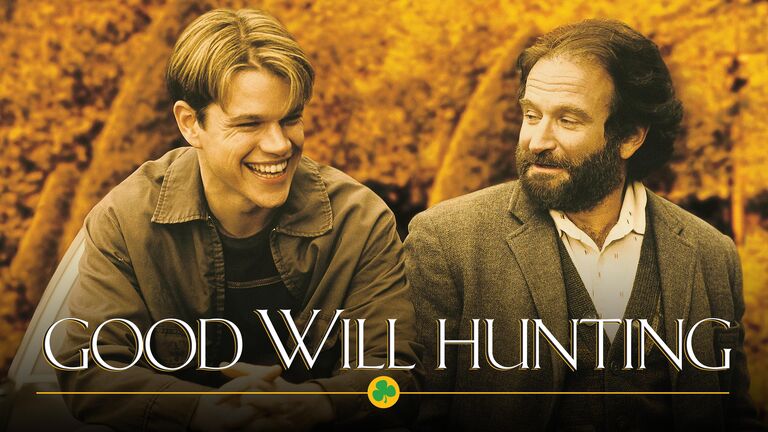 "People call these things imperfections, but they're not, aw, that's the good stuff. And then we get to choose who we let into our weird little worlds."
– Dr. Sean Maguire, Good Will Hunting
Leave it to a therapist played by Robin Williams to say one of the sweetest and truest things about marriage ever uttered in a movie. This memorable quote is a perfect reminder that imperfections can be the best part of a love story, and each partner embracing the other's worst moments (along with their best) is the key to successful married life.
5. My Big Fat Greek Wedding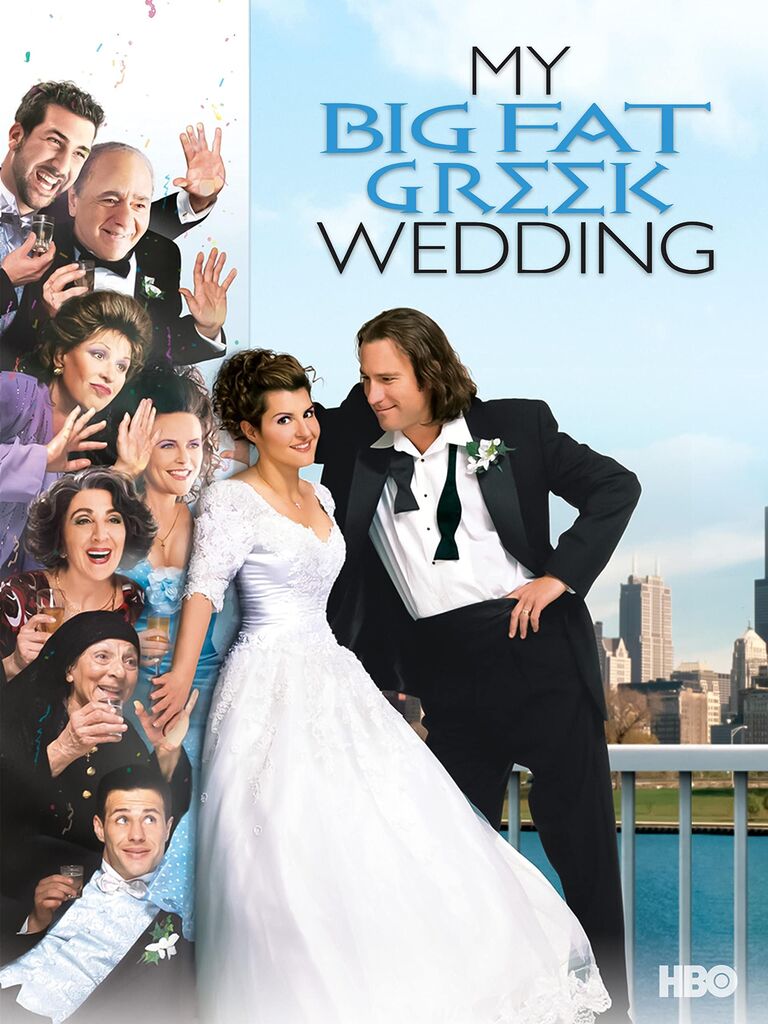 "I've never seen my sister this happy, Ian. If you hurt her, I'll kill you and make it look like an accident."
– Nick Portokalos, My Big Fat Greek Wedding
This funny movie marriage quote is bound to elicit laughs around the room, especially if you're an older brother or sister giving a special toast to the happy couple. Be sure that your sibling's partner knows that it's all in good fun, and that you're on good terms beforehand so the joke comes across lovingly, not threateningly.
6. Meet Joe Black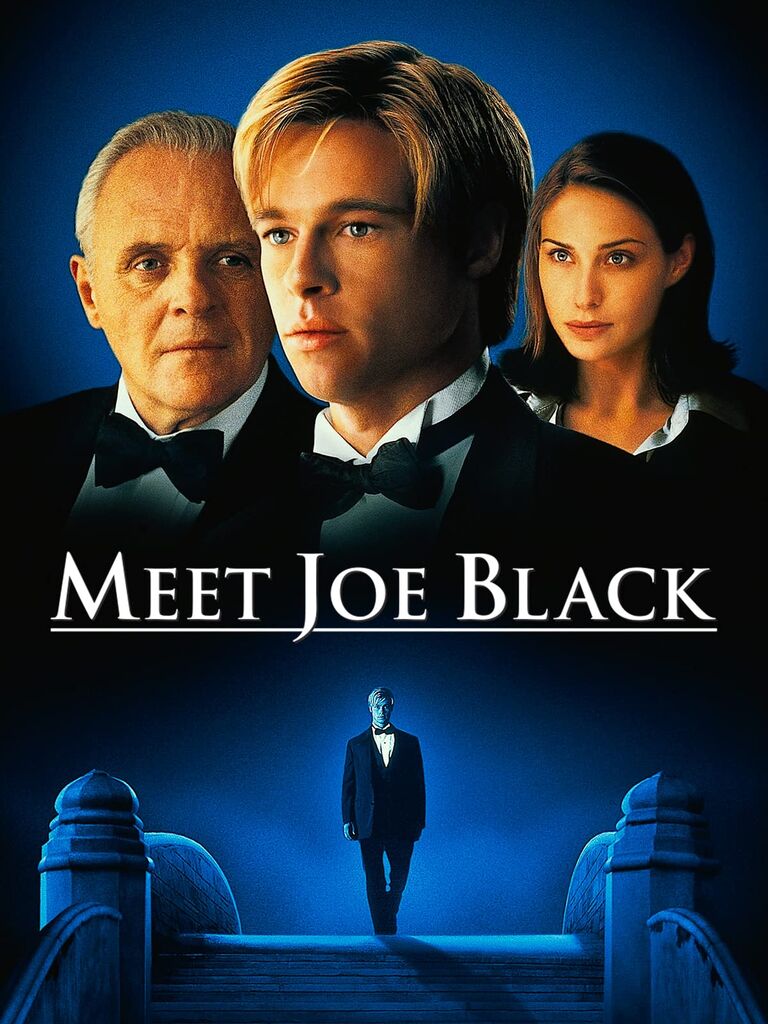 "I know it's a cornball thing, but love is passion. Obsession. Someone you can't live without. I say fall head over heels. Find someone you can love like crazy, and who'll love you the same way back. How do you find 'em? Well, you forget your head and you listen to your heart."
– William Parrish, Meet Joe Black
Anyone in the crowd who's ever been head-over-heels in love will chuckle at the truth behind this romantic movie quote from cult classic Meet Joe Black. Because, yeah, there's something funny about how crazy true love makes a person. If the newlyweds at this wedding are especially gaga over one another and every guest in attendance knows it, this funny wedding movie quote is the perfect pick.
7. Crazy Rich Asians
"To organize a party this massive... takes a massive a**hole."
– Nick, Crazy Rich Asians
Nick might have meant it as a dig against an over-the-top bachelor party, but this line would be super funny coming from a sassy member of the wedding party or best friend at the wedding (of course they'd only mean it with all the love). I mean, massive party = massive amounts of champagne, and no one in your crew would ever earnestly complain about that, right? But for the laughs, there's nothing more spot-on than poking fun at a couple of newlyweds who know that they're just a little bit extra.
8. The Princess Bride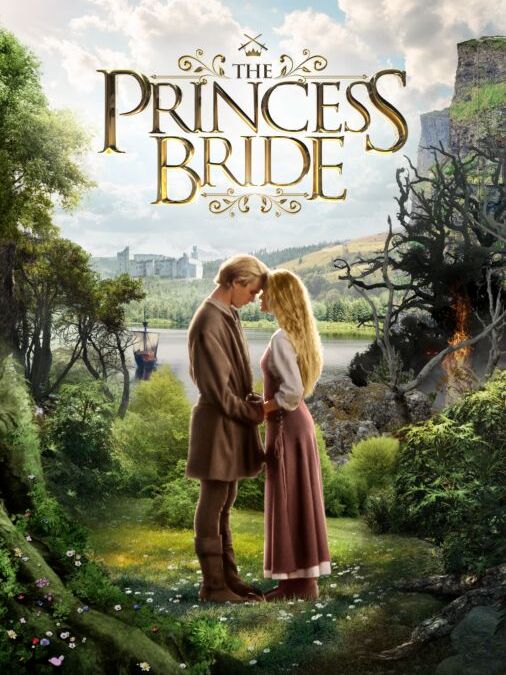 "This is true love. You think this happens every day?"
– Westley, The Princess Bride
For your fairytale wedding, only a quote from this classic rom-com will do. And while it's plenty snarky for a one-liner, it somehow tugs at the heartstrings, too, reminding guests and the couple of honor of the love story that everyone's gathered to celebrate. It's kind of a big deal.
9. Moulin Rouge!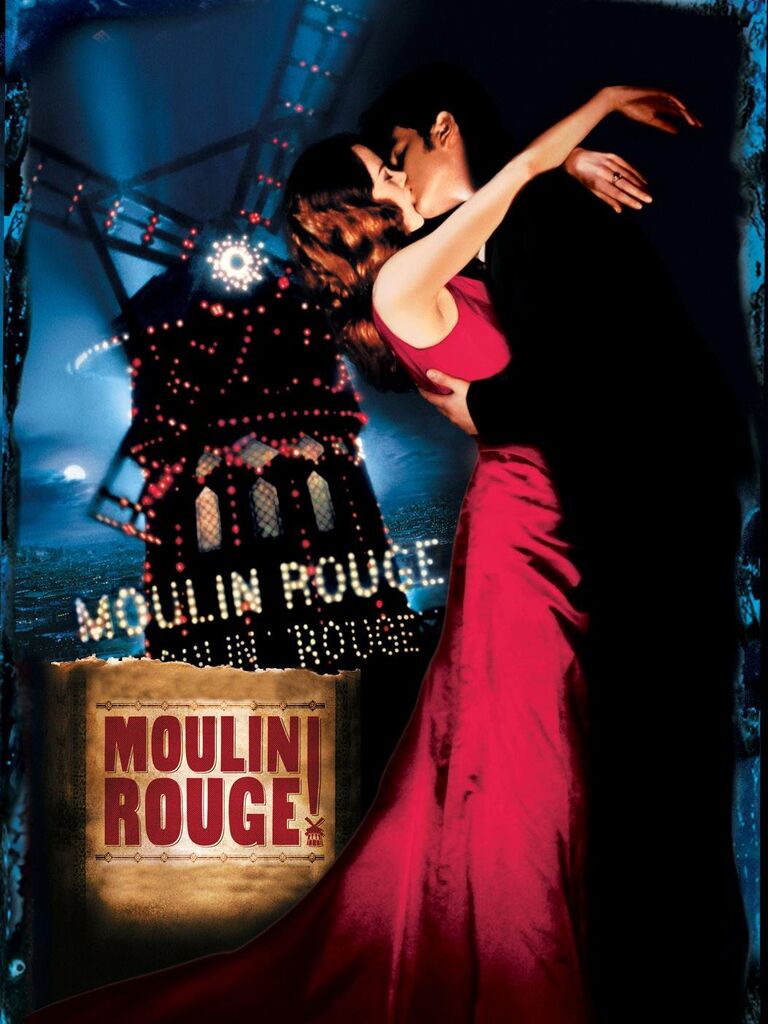 "The greatest thing you'll ever learn is just to love, and be loved in return."
– Christian, Moulin Rouge!
While the adapted-from-Broadway musical spectacular Moulin Rouge! is a bit of a comedy, this oft-quoted line from the film is nothing to laugh at. It might just be one of the most romantic lines ever. And it's a seriously show-stopping way to close out a wedding toast or set of vows.
10. Sex and the City: The Movie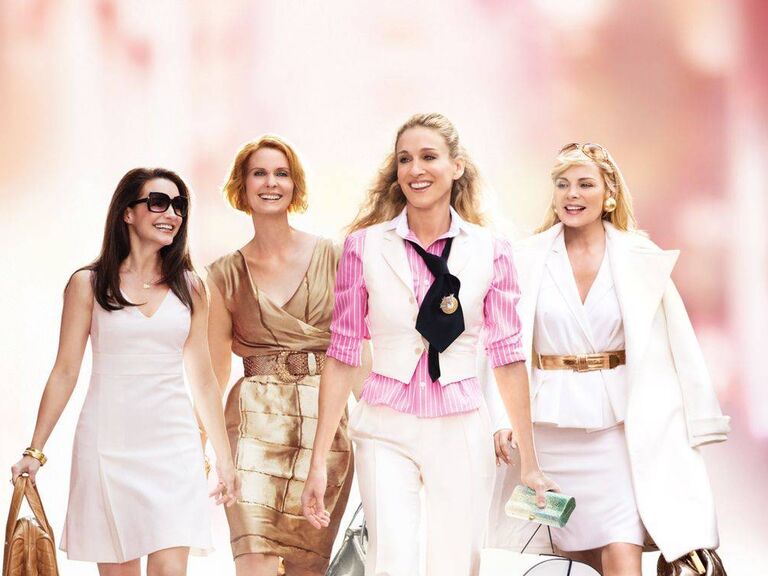 "Carrie Bradshaw: So really, we're-, we're getting married?
Mr. Big: We're getting married. Should we get you a diamond?
Carrie Bradshaw: No. No. Just get me a really big closet."
– Carrie and Big, Sex and the City: The Movie
Anyone who's obsessed with fashion will totally relate to Carrie's request to skip the diamond engagement ring in favor of a custom walk-in closet to mark the start of a new chapter (although if it were us, we'd take both).
11. Love & Basketball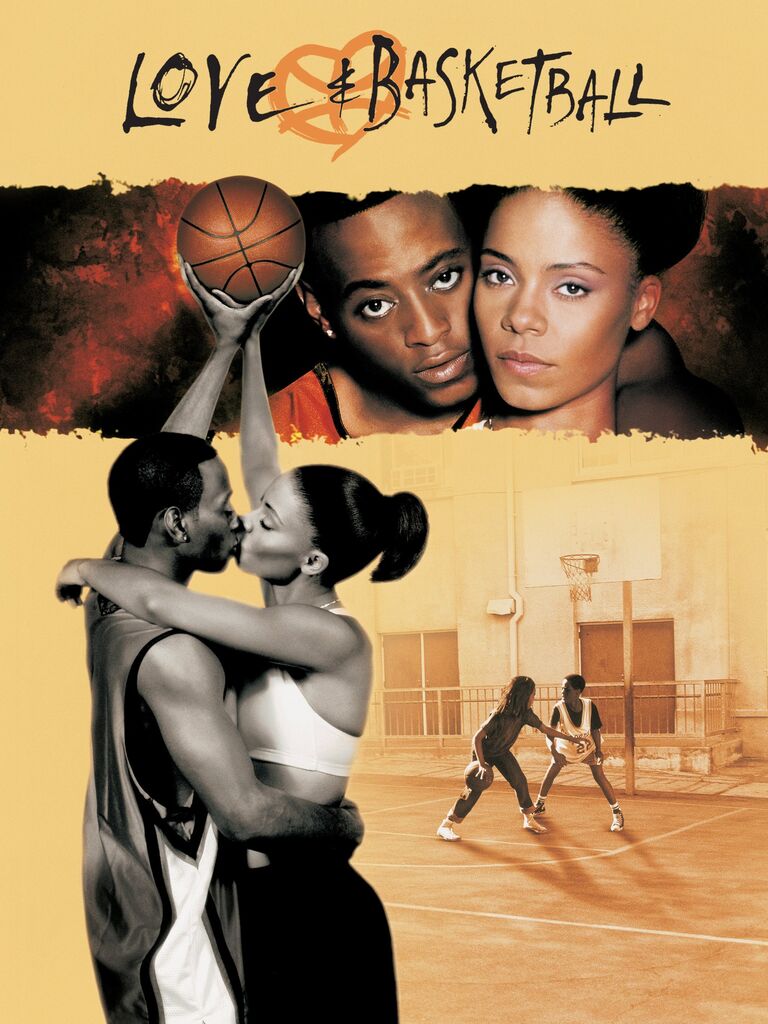 "I've been loving you since I was 11, and the sh*t won't go away."
– Monica Wright, Love & Basketball
Feel free to sub in the actual age you started loving your partner, but this funny wedding movie quote makes a cheeky addition to your vows or rehearsal dinner speech. And while this whole movie is quotable, we love how hilariously to-the-point this line explains love: Sometimes it really does feel like love is a syndrome that just won't let up.
12. The Great Gatsby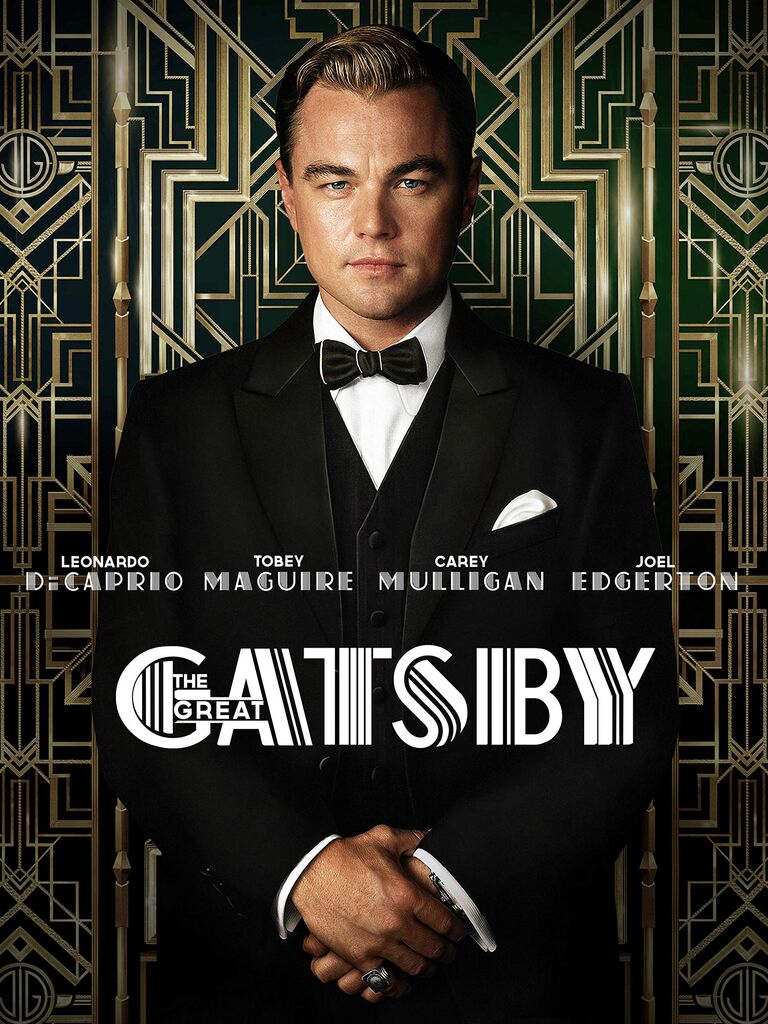 "I wish I had done everything on earth with you."
– Daisy Buchanan, The Great Gatsby
It's amazing how just a handful of seemingly haphazard words can encapsulate the feeling of being in love so perfectly. This favorite line from The Great Gatsby is a perfect example. It's light, easy, breezy, a little bit silly and naive, but so, so beautiful in the context of a wedding. And, hey, if you're a bridesmaid saying it about the bride during your reception toast, that's pretty cute too!.
13. Sweet Home Alabama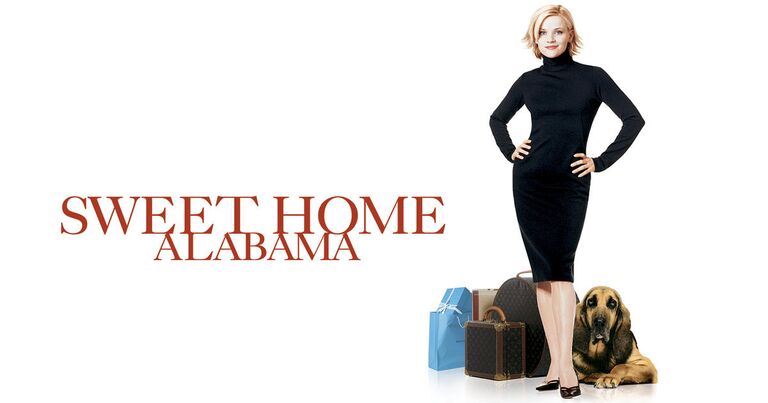 "Your daddy... Lord, but I was a fool for that man. I couldn't even put one foot in front of the other. I just kept thinking, 'Oh, preacher, hurry up before he changes his mind!'"
– Pearl Smooter, Sweet Home Alabama
If you're still wondering how you got so lucky to find your partner, this funny movie quote about love and marriage pretty much sums it up. It takes place during a conversation between Melanie (Reese Witherspoon) and her mom talking about the ups and downs of marriage—and the importance of staying smitten with each other through it all.
14. Knocked Up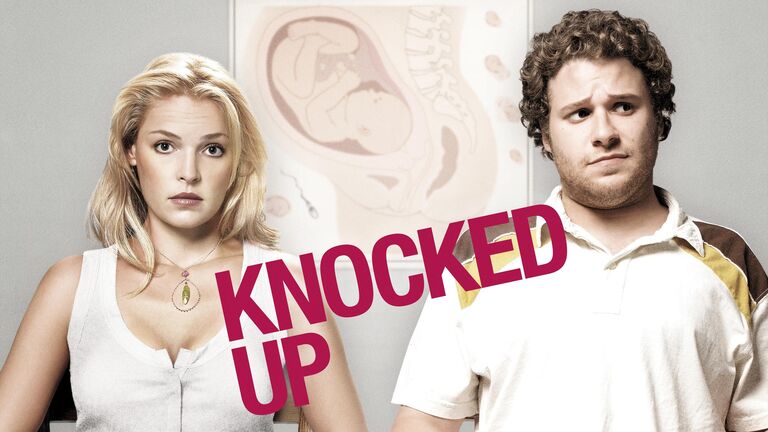 "Marriage is like a tense, unfunny, version of Everybody Loves Raymond, only it doesn't last 22 minutes. It lasts forever."
– Pete, Knocked Up
OK, this funny love quote from a movie is for those happy couples who have an extra-good sense of humor. Because, yeah, it's a little deprecating of marriage, but in a playful way. This quote would land best coming from someone who can really pull off the right level of slapstick—think best man, maid of honor, best friend or favorite single auntie.
15. Brown Sugar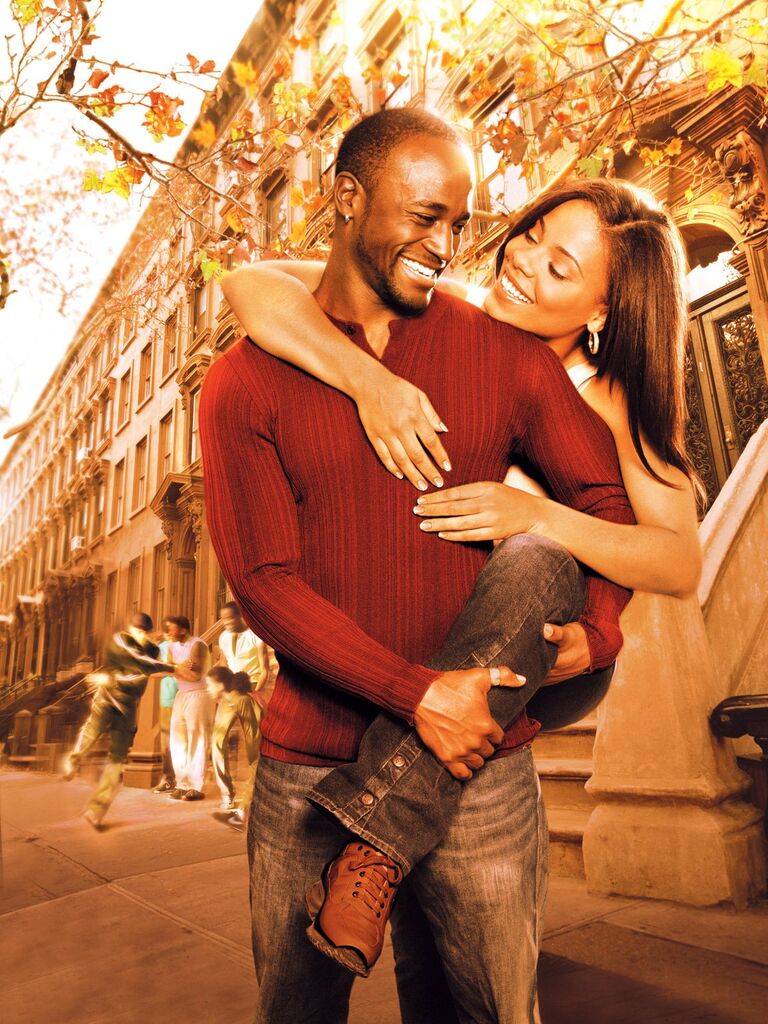 "You are the perfect verse over a tight beat."
– Andre, Brown Sugar
While we can't guarantee you'll pull this funny movie love quote off with quite the gravitas of Taye Diggs as Andre in this iconic romance, it's definitely worth a shot. This quote would fit in especially well at a music-themed wedding, and what's even better about it is its flexibility—it'd work great spoken from one partner to another during handwritten vows, but it could also come from just about anyone else in the family or wedding party to describe the love that exists between the two newlyweds.
16. Letters to Juliet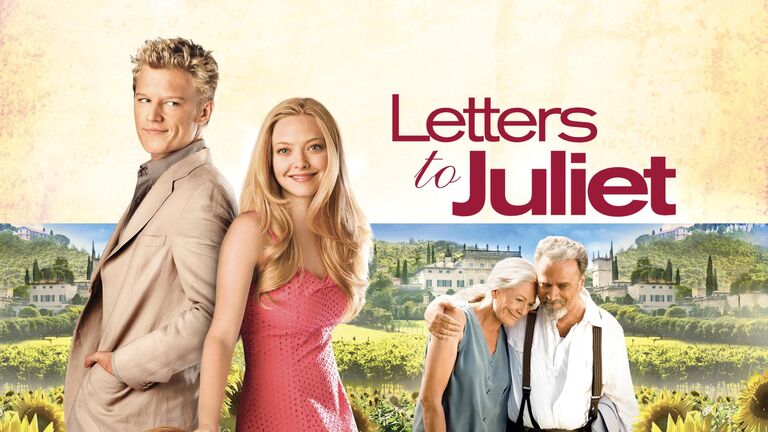 "Husbands are like wine; they take a long time to mature."
– Donatella, Letters to Juliet
Take this sage advice from one of Juliet's secretaries in the movie. It's a perfect funny wedding movie quote for someone who's known the groom long enough to see all his moments of growth, like the mother of the groom or best man. It reinforces the idea that true love is worth waiting for, and that no one enters a marriage completely ready (so, partner of husband, buckle up!). But, just like the movie, everything works out in the end.
17. The Notebook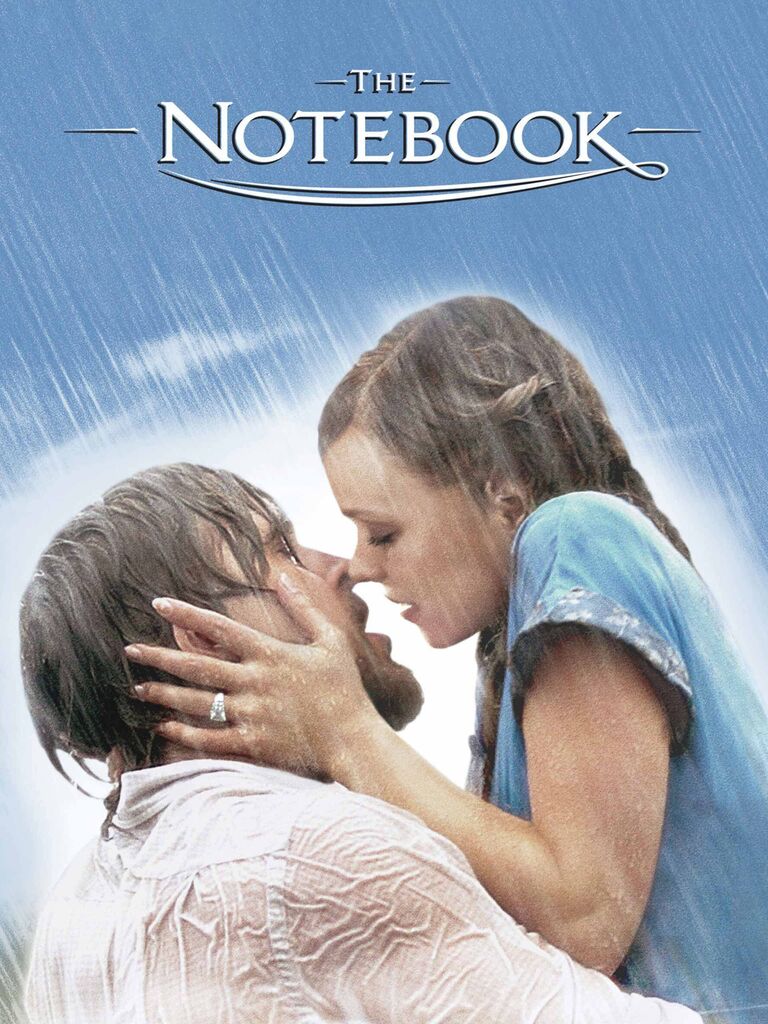 "Well, that's what we do, we fight. You tell me when I am being an arrogant son of the bitch and I tell you when you're a pain in the ass. Which you are, 99% of the time. I'm not afraid to hurt your feelings. You have, like, a two second rebound rate, then you're back doing the next pain-in-the-ass thing."
– Noah Calhoun, The Notebook
You already know that The Notebook is responsible for some of the best movie quotes about love and marriage, but if you're looking for laughs, this favorite line is the one to steal. Because marriage is beautiful, honorable and brave, but it's also—a lot of the time—two people lovingly annoying each other for the rest of their lives. This quote finds the perfect irreverent way to express that while somehow sounding mega-romantic at the same time.
18. Her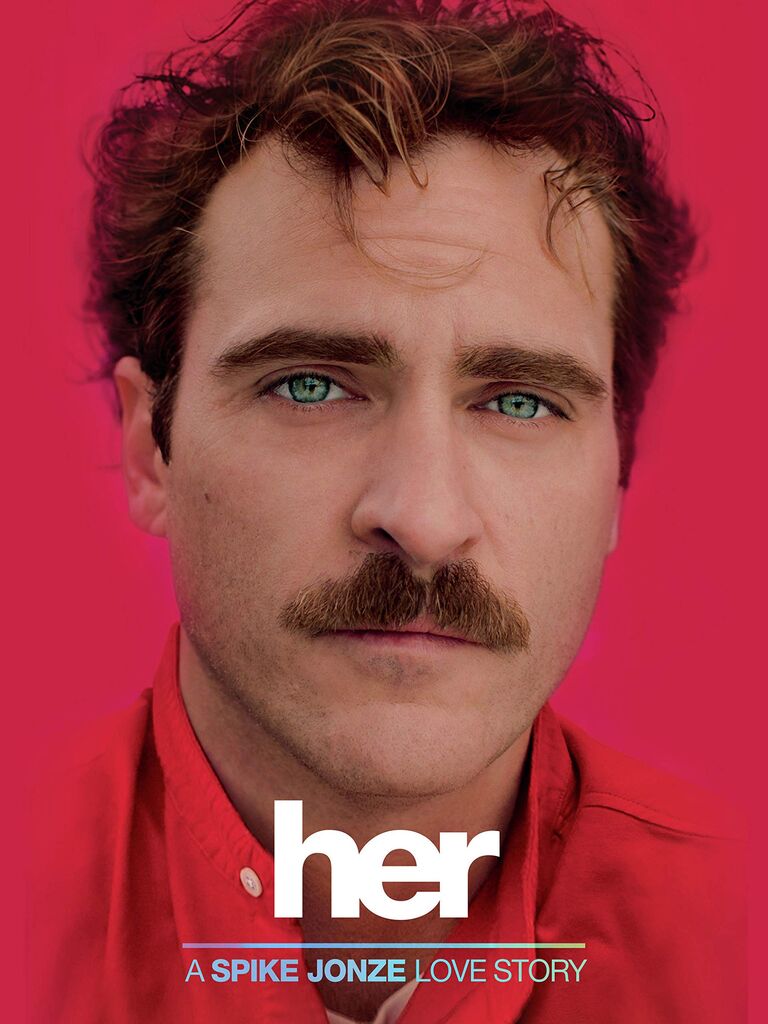 "I think anybody who falls in love is a freak. It's a crazy thing to do. It's kind of like a form of socially acceptable insanity."
– Amy, Her
There's a certain self-aware humor in acknowledging how crazy it is to devote the rest of your days to one other person, but it's incredibly romantic, too. This quote from indie flick Her hits the nail on the head. The line would be a funny way to kick off a reception speech or a set of vows during the wedding ceremony (even the officiant could pull it off!), so long as the following lines play up that the happy couple are the perfect, complementary versions of insanity for each other. Aw.
19. Real Women Have Curves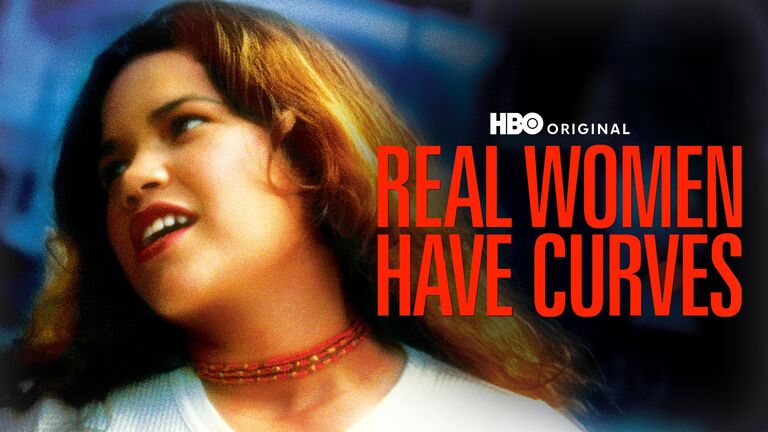 "I love you. That's why I make you miserable."
– Carmen, Real Women Have Curves
While this is a cheeky line spoken by a sassy mom to her daughter, it's totally applicable (and, of course, meant to be taken lightly!) when expressed from one newlywed to another during a wedding speech. After all, there's no one more deserving of our smothering attention than the one we love most on earth.