Bristol Palin Is Engaged to Marine Boyfriend Dakota Meyer (See Her Gorgeous Ring!)
Sarah Palin's daughter recently announced her engagement to Sgt. Dakota Meyer on Instagram, and even included a photo of her beautiful cushion-cut engagement ring!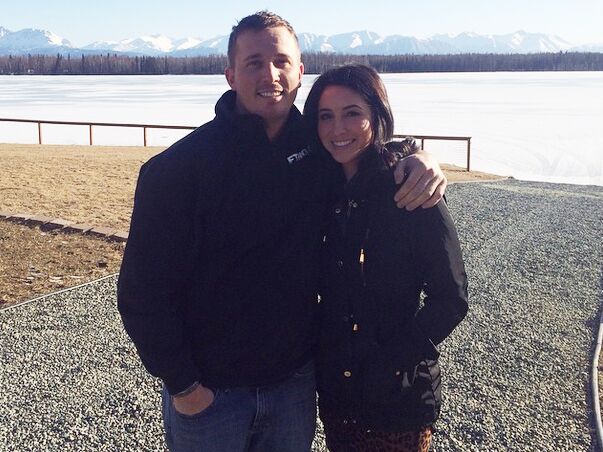 Instagram.com/bsmp2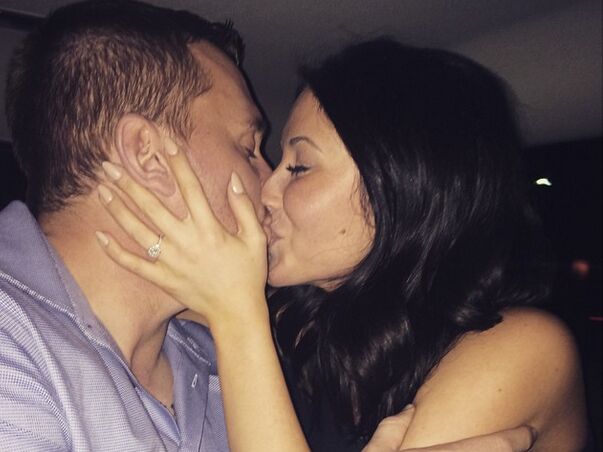 Get ready for the Alaskan wedding of the year! Former vice presidential candidate Sarah Palin's eldest daughter, 24-year-old Bristol Palin, is engaged to 26-year-old Dakota Meyer, a former U.S. Marine and a U.S. Medal of Honor recipient. The couple got engaged at a Rascal Flatts concert when the band's lead singer Gary LeVox dedicated the song "Bless the Broken Road" to them.
Bristol, who was previously engaged to Levi Johnston (the two share a six-year-old son, Tripp), announced the happy news on Instagram with a sweet kissing photo. "Truly the luckiest girl in the world, cannot wait to marry this man!!!!" she wrote.
Dakota also posted a photo of his fiancee (and her engagement ring) with a cute message.
The former Dancing With the Stars contestant also posted a close-up shot of her stunning cushion-cut sparkler, surrounded by a diamond halo.
And we expect Sarah to be mother of the bride dress shopping in no time, since she wrote a loving post on Facebook about the newly-engaged couple.
"Our families couldn't be happier for Bristol and Dakota! We're honored to welcome Dakota into our family. He's an American hero and patriot whose service to our country – like all his fellow Medal of Honor recipients – has been above and beyond the call of duty; but even more important is he's a good and kind man who loves Bristol and Tripp, and is loved by them. They met last year when he was in Alaska to film an episode of 'Amazing America,' and even then it was noticed that just as we like to describe Bristol as 'an old soul' wise beyond her years, the same also applies to Dakota. (A clear demonstration is the fact that he flew up North last week to ask both Todd and Bristol's grandfather, Chuck, Sr., for her hand in marriage!)
Rascal Flatts dedicated a perfect song to them last night during their concert as Dakota proposed; it sums it up best: "Every long lost dream led me to where you are... they were like Northern stars pointing me on my way into your loving arms. This much I know is true – that God blessed the broken road that led me straight to you."
Yes, God working behind the scenes to turn beauty from ashes. Had tough circumstances in their lives not occurred, and had they reacted differently to those circumstances, they'd have never met. Dakota's story is told in the book Into the Fire.
Thank you for letting us share good news today!"
Congratulations to Bristol and Dakota!