6 Tips for Tackling Conflict While Strengthening Your Relationship
Couples can disagree while deepening their bond.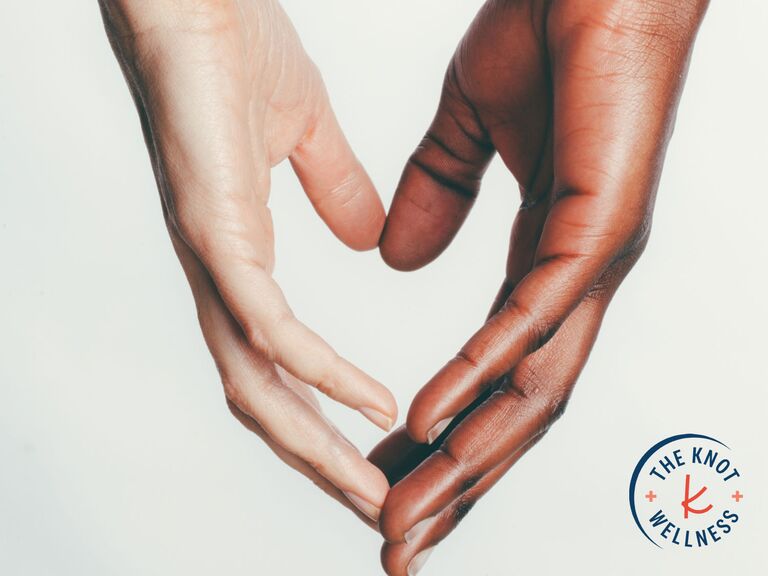 Roc Canals / Getty Images
In 2017, The Gottman Institute and the Gay Couples Institute conducted a joint study to see how 11 sessions of couples therapy impacted long-term gay and lesbian couples. The effects were positive and raised questions about how gay and heterosexual couples differ. Other studies have observed that gay couples have better communication and conflict-resolution strategies in relationships (and, currently, lower divorce rates). So what exactly are those skills, and how can they be shared by all couples?
Certified Gottman Method therapists Alapaki Yee and Sam Garanzini, MFT, cofounders of the Gay Couples Institute, break down several research-based ideas for fostering productive conflict and strengthening your relationship even when you argue. Since 2007, the Institute has helped over 3,000 same-sex couples positively transform their relationships. (Did we mention: they're a couple too?)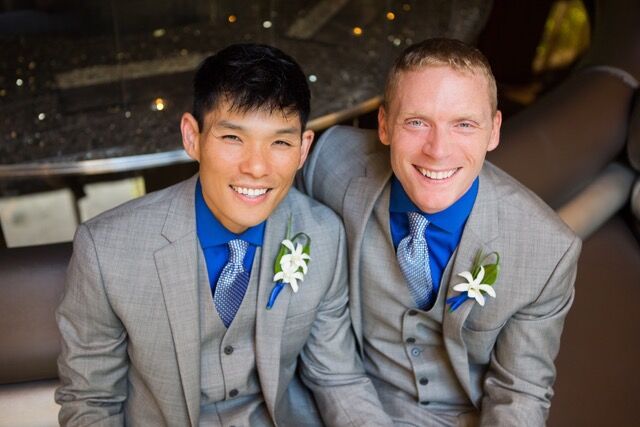 Infuse Humor Into Disagreements
All couples disagree, but there are many ways to argue. Yee, the institute's clinical director, says it's important to keep a sense of humor. "Gay and lesbian couples use humor when they argue, while straight couples don't as much." Adds executive director Garanzini, "It's often playful humor, not sarcasm."
With humor, couples are able to manage tension in a conflict. "It lessens tension so couples are not emotionally overwhelmed," Yee says. "Say you give your partner the silent treatment or you start yelling at each other. When you bring in humor, you don't go from zero to 100." It creates a buffer.
Build Your Friendship
"Same-sex couples work harder on their friendship. That's how they're able to use humor— to play—even when they're fighting," says Yee. This, of course, requires some effort. Look for ways to deepen your connection with your partner through shared interests or discovering new hobbies together. "When you leverage humor during conflict, for example, you're leaning on your friendship and reminding one another that you're also friends."
Find Common Ground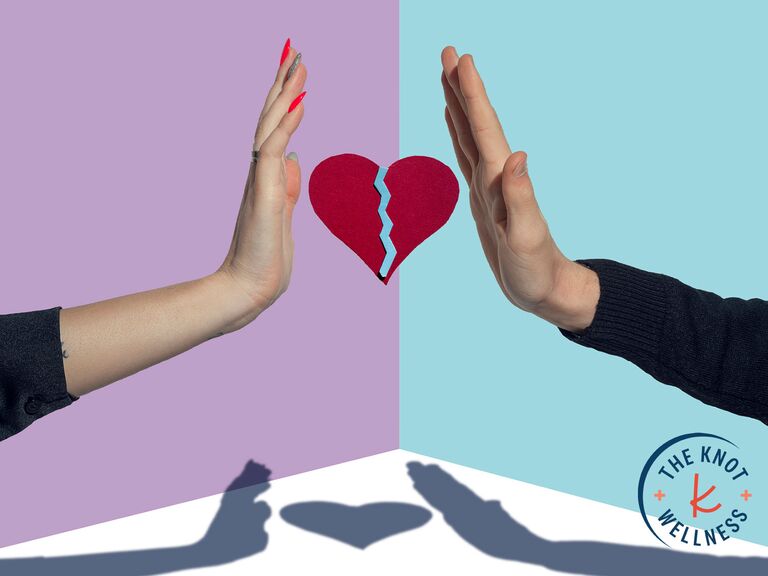 It's important for couples to view their relationship through the lens of commonality, whether it be culture, shared values or interests. It helps couples, even when arguing, to see themselves as "we" over "me." This is a core attribute when learning how to fight well.
One example of commonality in the study was shared gender, which played a role in disagreements. "When you're arguing with someone of your same gender, there's already this idea of commonality," says Yee. But often in same-sex scenarios, there's even more to that concept. "It could be two people sharing the same socioeconomic potential," he explains. "For example, two males have an understood earning potential, so the power differential of 'I'm able to earn more than you' that would be present with a female isn't there."
Avoid Belligerence When Fighting
Earning power isn't the only area that impacts commonality. Assumed gender roles also influence how couples argue, whether the topic involves money or household work. "Our research found there's less of a power struggle between gay and lesbian partners," says Yee. "They're also less likely to be belligerent, domineering or fear-based when fighting."
Same-sex couples were also less likely to resort to shaming, name-calling or eye-rolling, adds Garanzini. "That's mockery and sarcasm that's intended to hurt. Heterosexual couples resorted to those tactics faster than same-sex couples [in our study]." Studies also suggest that same-sex couples took longer to become contemptuous, the worst among the key indicators of destructive behavior in relationships.
Simply put, you should be kinder to one another when you argue.
Talk About Sex
The number one question couples want to discuss in therapy at the Gay Couples Institute (and beyond) is related to sex. "It's something our profession talks about the least," says Garanzini. "Our study found that same-sex couples talk about the topic a lot." He cites John Gottman, whose Art and Science of Love workshop says: "Heterosexual couples have a lot to learn about sex from same-sex couples...Because we know that when couples talk a lot about sex, they have a lot of sex." (Gottman would know, especially as the co-founder of The Gottman Institute, a global leader in couples therapy that also prepares individuals for their best relationship yet.)
"Sex is on the mind throughout the day. After you get married, you have to proactively keep talking about it, including preferences and what you find attractive," Yee elaborates. "If you make sex actually part of the conversation regularly, then you will have a lot of it."
Flirt and Express Intimacy
You can also soften conflict by redefining sexuality and building intimacy with your partner. "People have a very narrow view of how they define sex—if they even talk about sex at all," says Garanzini. But there's a difference between having sex and being sexual, he explains. This could involve touch, tantra or a massage, as well as a passing remark or observation. By alleviating the pressure of simply having sex as a task, couples can be more receptive to flirtatiousness and communicating intimacy, adding a new layer of connection to the relationship.