Why My Partner and I Decided to Use a Relationship Counseling App
Lasting, a relationship counseling app, helped my partner and I grow together as a couple—here's what we learned.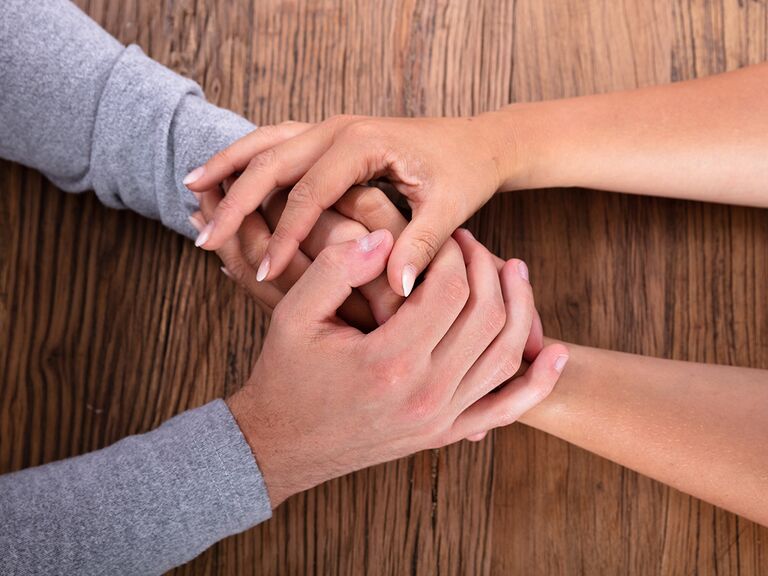 Shutterstock

My partner and I started using the relationship counseling app Lasting over six months ago—not because our relationship was souring or needed mending, though. Rather, because we're always on the lookout for new ways to grow as a couple, especially since the birth of our second child.
What we love about Lasting is that it's user-friendly, data-driven, interesting and affordable. Every weekend we carve out time to explore new areas of relationship growth. The very act of doing this as a couple has brought us closer together and is something we love to put on our weekend to-do list.

But mainly, Lasting has helped us with two important issues: our conflict styles and our family culture.
Fighting Well
One of the more important lessons in Lasting is that every conflict contains a multitude of valid perspectives. It's our self-centered worldview that often gets in the way of constructive resolution. The key is to find ways to make room for multiple perspectives. A second important lesson is that the way you begin a fight will go a long way in determining how it will proceed. Kindness will engender kindness, while aggression will generally beget aggression.

These insights hit home recently during a dispute over gratitude (or so we thought). After a difficult night which my partner Yaju spent taking care of both of our babies (14 months and two months), I took over solo during the day so Yaju could get some sleep.

Here's how I remember it:
"As I saw it, I was exercising exemplary conduct. I knew Yaju had a tough night and I wanted to really step up. Thoughts of 'Husband of the Year' roamed through my mind. Yet, every time I was around Yaju, not a word of gratitude was mentioned. While changing another diaper, I said, 'Oh Roi, thank you for doing…' Then I listed all the things I did since the morning. Shockingly, this passive aggressive move didn't go over well."

Here's how Yaju remembers it:
"Being woken up multiple times throughout the night by fussy, crying babies wasn't fun. The moment I fell asleep after spending almost an hour feeding and burping our two-month-old, the 14-month-old woke up crying and screaming. After such a horrible night, I didn't feel I needed to thank the man of the house for taking more baby responsibilities during the day."

After bickering for a few hours, hardly our finest, we came to a realization. At the heart of our dispute was a cultural misunderstanding. For Yaju, who comes from China, it's expected for family members to fulfill their responsibilities without verbal recognition. It's through action that love, gratitude and respect manifest themselves. I come from Israel, where verbal recognition is a major part of how people show appreciation.

Our Lasting lessons led us to this insight, allowing us to better understand our conflict dynamics and find a solution. We agreed that Yaju would make greater efforts to articulate verbal gratitude, while I would interpret Yaju's actions as gratitude.
Family Mission Statement
The second way that Lasting has been instrumental in our lives is by helping us think about what it means to have a family culture. In other words, thinking about the shared norms, values and behaviors that make up who we are.

To that end, one of the coolest Lasting exercises we did, which comes from Steve Covey's The Seven Habits of Highly Effective Families (another great thing about Lasting is that they share great resources) is to create a family mission statement.

Much in the same way a company is both anchored and uplifted by its mission statement, the family mission statement helps form the identity and direction of one's family.

After much thought, here's what we came up with:
The mission of our family is to create and sustain a vibrant and inclusive environment that is centered around love, learning, loyalty and laughter. We do this so members of our family can flourish both individually and collectively and contribute their best to society. We also hope to eat a lot of pizza along the way.

Having such a vision allows us, as a family, to remember what we're about. It's a criterion by which we can check ourselves and challenge each other to live up to our shared aspirations.

We plan to hang an artistic rendering of our mission statement on the wall and look forward to the day our kids can contribute their insights to our "founding document."

All in all, our Lasting experience has made us a more self-aware, curious and kind couple. It's empowered us to get out of relationship autopilot and become more deliberate with the direction and health of our union. Given the physical, psychological and social benefits of healthy relationships and families, this little app has gotten our lasting gratitude and devotion.
Download Lasting here.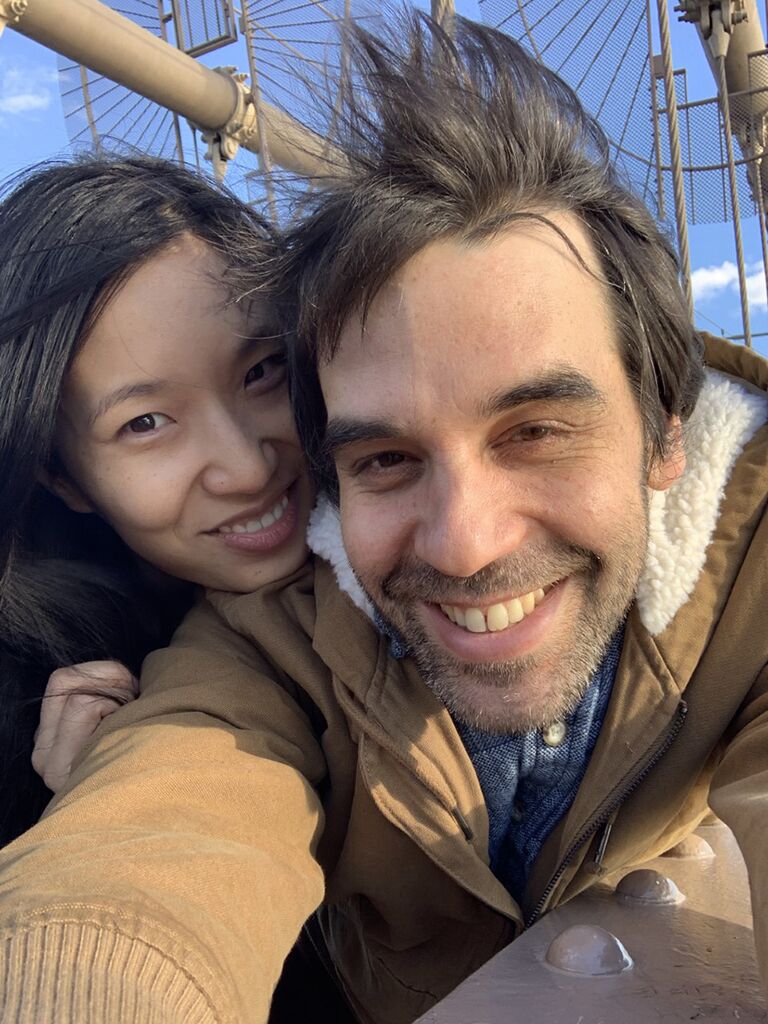 Roi Ben-Yehuda is a proud father, husband-to-be, professor and leadership trainer at LifeLabs Learning. Yaju He is a proud mother, wife-to-be, pianist and financial analyst with PineBridge Investment.