We're Obsessed With the Shape of Hannah Bronfman's Engagement Ring
New York City DJ, model and entrepreneur Hannah Bronfman is engaged to her longtime boyfriend Brendan Fallis -- but just wait 'til you see her gorgeous sparkler!
by Ivy Jacobson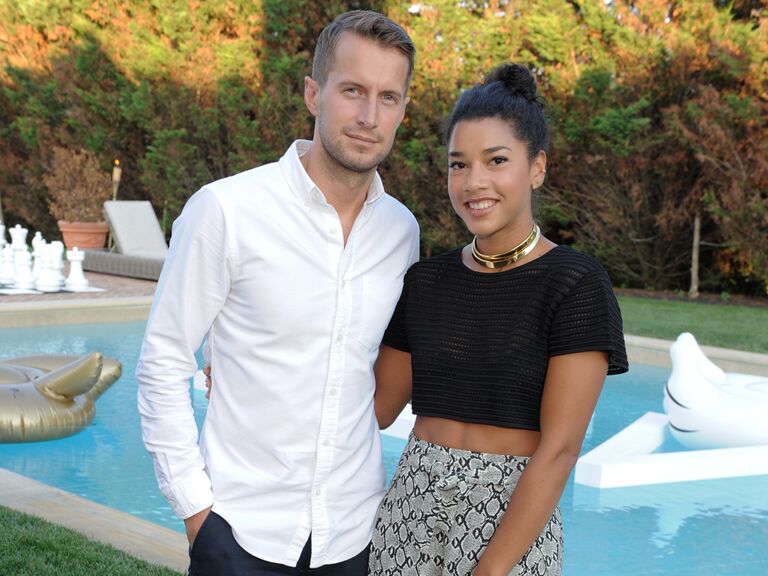 Hannah Bronfman already had a pretty fabulous life (she's a New York City-based model, DJ, restaurant and hotel investor and founder of HBFit.com and Beautified) but now she's just making us downright envious. Bronfman's longtime love, DJ Brendan Fallis, recently proposed on a boat ride -- and due to their awww-worthy proposal photos, we're thinking it was a total surprise for her.
But a tastemaker in the fashion and beauty industry has to have a completely unique engagement ring, right? We think Brendan was spot-on when he chose this Monique Péan round-cut diamond set inside a diamond pavé octagonal halo setting. Not only is it modern, simple and eye-catching, but has a slight touch of Art-Deco style (and goes perfectly with her stylish mani). Consider us equal parts obsessed and green-eyed.
Congratulations to Hannah and Brendan!