Our Favorite Instagram Photos From How He Asked Founder Stacy Tasman's Wedding
Our friend and founder of the proposal website HowHeAsked.com, Stacy Tasman, wed her fiance Greg Stahl this weekend. Check out our favorite Instagram photos from their wedding below!
by brittany Fuller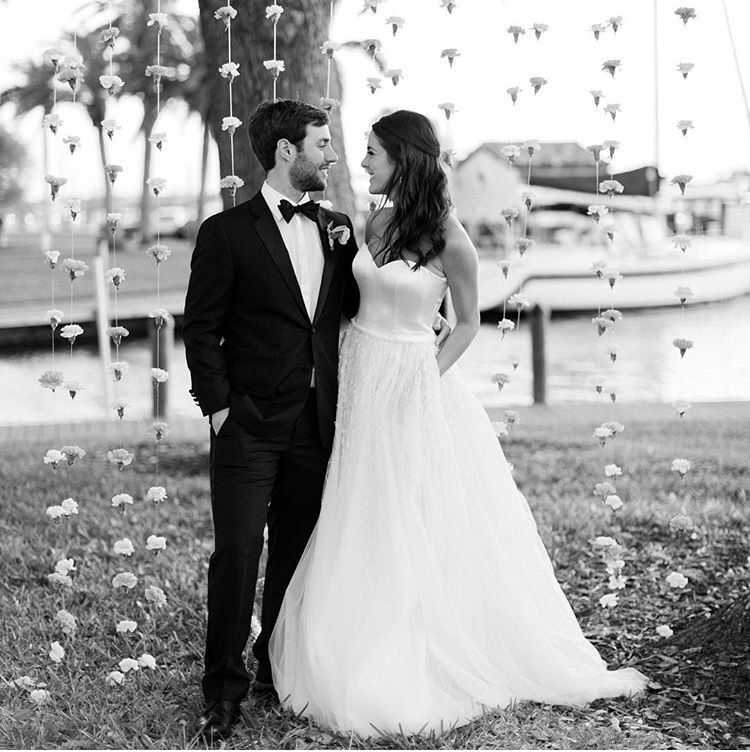 Being the founder of HowTheyAsked.com, Stacy Tasman has seen her fair share of gorgeous wedding photos. Now, it's her turn to share her own! Tasman and her fiance, Greg Stahl, wed at The Field Club in Sarasota, Florida, this weekend. Surrounded by sunshine and loved ones, Tasman shared her day with us in real time through social media wedding services provided by Maid of Social. The lovely ceremony was just one of the memorable moments snapped by photographer Justin DeMutiis—see more of our favorites below!
Congratulations to Mr. and Mrs. Stahl!