Here's How to Keep Your Natural Curls Moisturized This Winter
Your curls and coils need extra love in the colder months—here's how to show them the TLC they deserve.
by Farah Prince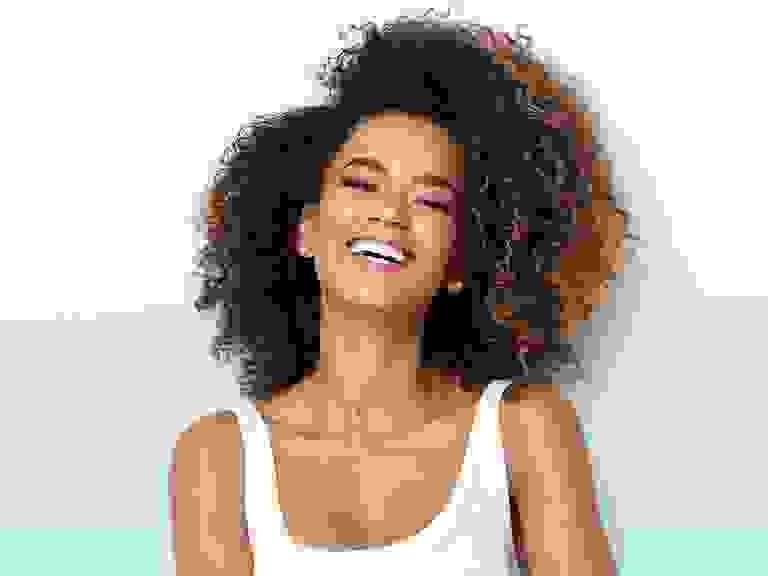 The wintertime wreaks havoc on just about everything: my sleep schedule as the days grow shorter, my budget as I find myself using my DoorDash app to avoid stepping foot outside, and my skin and hair—both drying out with every blast of frigid air. This is especially true since I wear my hair in its natural state: a mess of curls. Unlike straight hair, curly hair tends to be much drier because it's harder for the natural oils from our scalp to travel down the coiled strands. To save us all from dry, lifeless curls this season, I tapped Jessica Fitzpatrick, a DevaCurl educator and Devachan Certified Curl Specialist, to help build the perfect winter hair care routine. Before your next wash day, check out these four simple tips (plus our product recommendations) for soft, moisturized curls.
Check the Ingredients 
Not all products are created equal and some of our favorites might be doing more harm than good, especially in the wintertime. "Humectant products, which pull moisture into the hair and retain it, usually includes glycerin and can help hydrate your hair in summer when the air is more humid, but dry it out in the winter," Fitzpatrick says. If the climate around you is drier, glycerin can actually work against you by releasing moisture from your hair into the air around you to create a balance. "Stick to products that have rich and emollient-based ingredients, like fatty alcohols, and fruit- and vegetable-derived oils and butters," Fitzpatrick says. "They'll help soften and smooth the hair cuticle and create a barrier to retain moisture and keep away the frizz."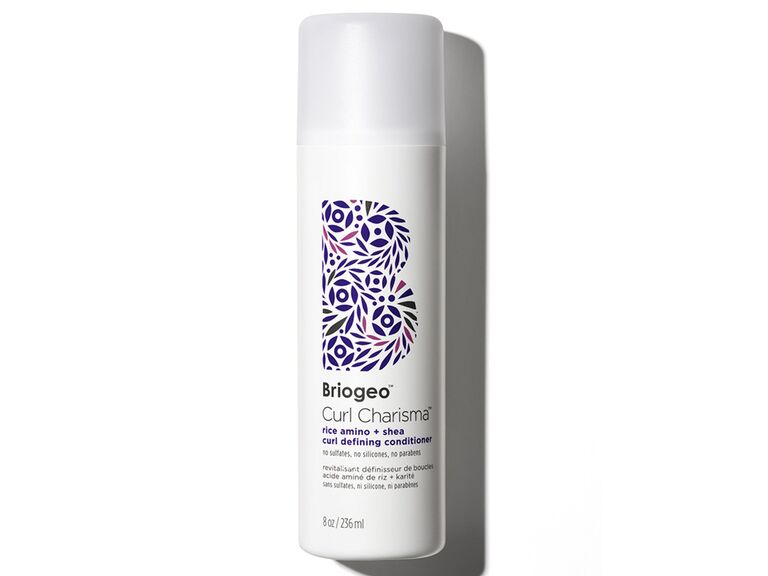 Briogeo Curl Charisma rice amino and shea curl defining conditioner, $24, Briogeo.com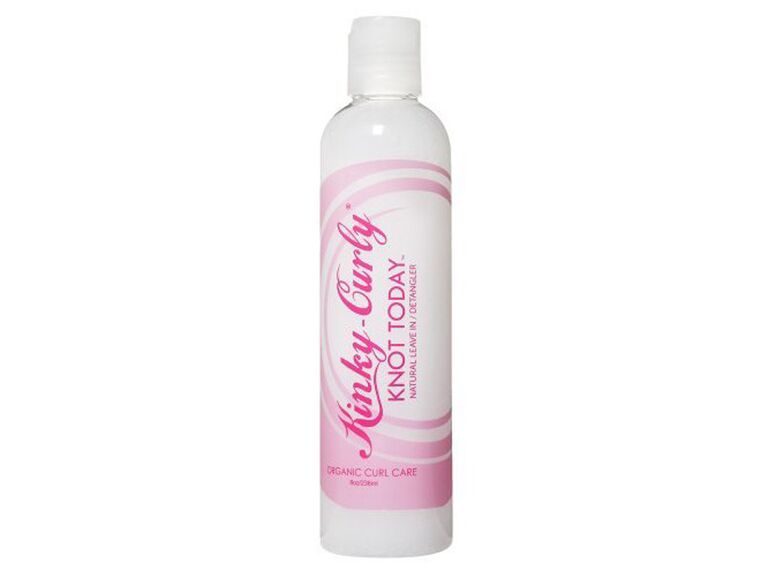 Kinky-Curly Knot Today Leave-In, $12, Target.com
Start With a Clean Slate
When our curly hair gets dry, we tend to turn to heavier creams and butters or layering multiple products at once to try and re-moisturize, but that can often lead to product buildup on our scalp. "Scalp care is an important step to keeping your curls moisturized because your curls will look dull, undefined and feel more weighed down, the more product is piled on," Fitzpatrick says. Clarifying shampoos can help alleviate some of the buildup, but if you find those too drying, there are other ways to clear your scalp. "Find a scalp scrub or clarifying serum to use as a pre-shampoo treatment. If you don't want to purchase an extra product, you can add a few drops of tea tree oil to your favorite cleanser to help unclog your hair follicles."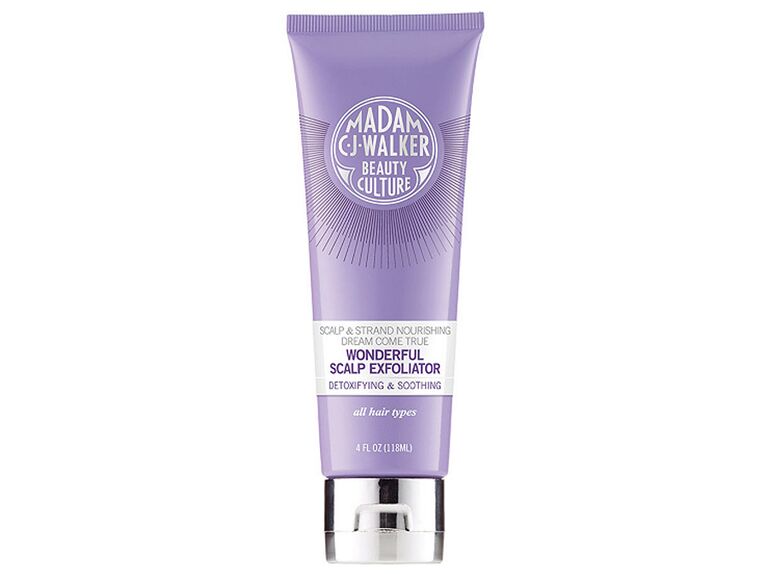 Madame C.J. Walker Dream Come True scalp exfoliator, $32, QVC.com

Not Your Mother's Activated Bamboo Charcoal and Purple Moonstone scalp scrub, $9, Ulta.com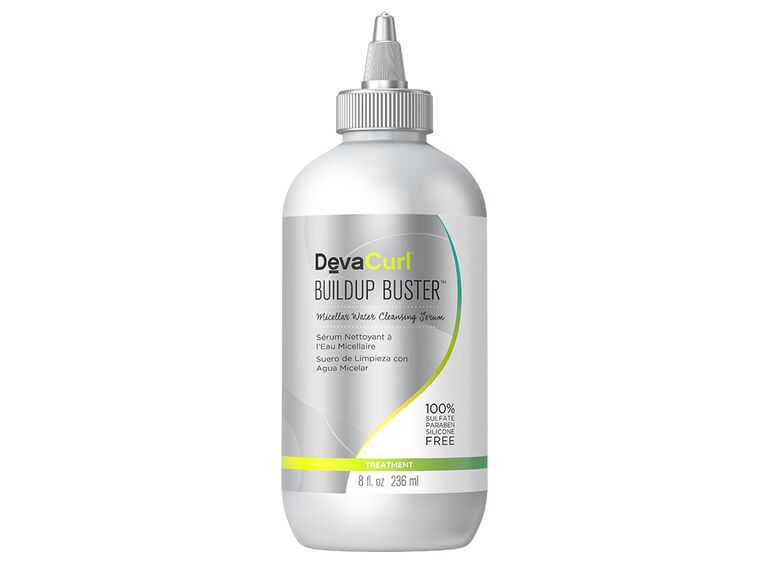 DevaCurl Buildup Buster micellar water cleansing serum, $28, DevaCurl.com

Always Deep Condition
You should always incorporate deep conditioning into your wash day routine, but it's even more important once it gets colder since the wintertime makes our hair break easier. And if you're put off by the idea of adding even more time to your routine with an hour-long (or more) deep conditioning session, you'll be happy to hear that it's unnecessary. Leaving your deep conditioner on longer than stated on the product label doesn't necessarily improve its efficacy, Fitzpatrick explains. "Three to five minutes, two to three times a week is all you need for your deep conditioning routine. Curly hair is a lifestyle and it should fit into what you're actually doing, instead of becoming a huge commitment." She adds, "One thing I like to do if I really need some extra moisture is leave in a little extra deep conditioner and then move on to styling." Your hair texture should help determine the type of deep conditioner you should be using. Those with coarser textures have strands that are more resistant to moisture, so when choosing a deep conditioner, they should look for hydration-based conditioners with ingredients like aloe vera, shea butter and honey included. For curly girls with finer textures, stick to protein-based conditioners to help strengthen thin strands.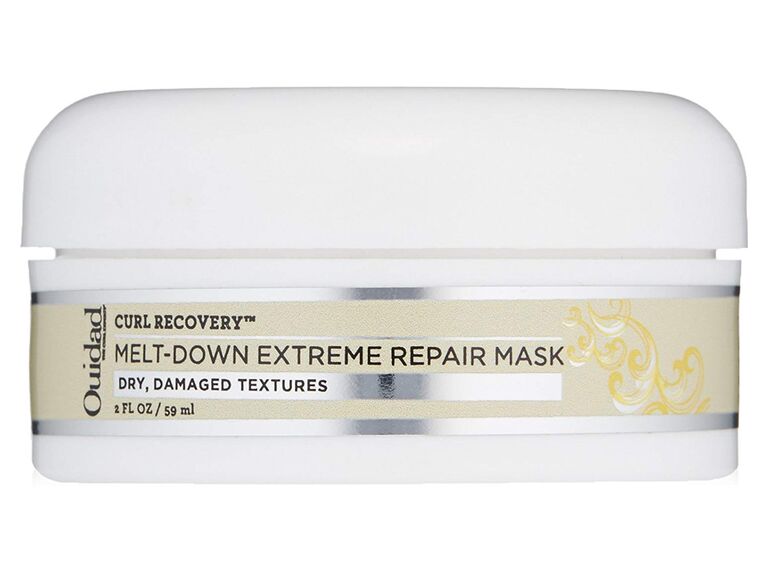 Ouidad Curl Recovery Melt Down extreme repair mask, $44, Ulta.com
Shea Moisture Jamaican black castor strengthen and restore masque, $7, SheaMoisture.com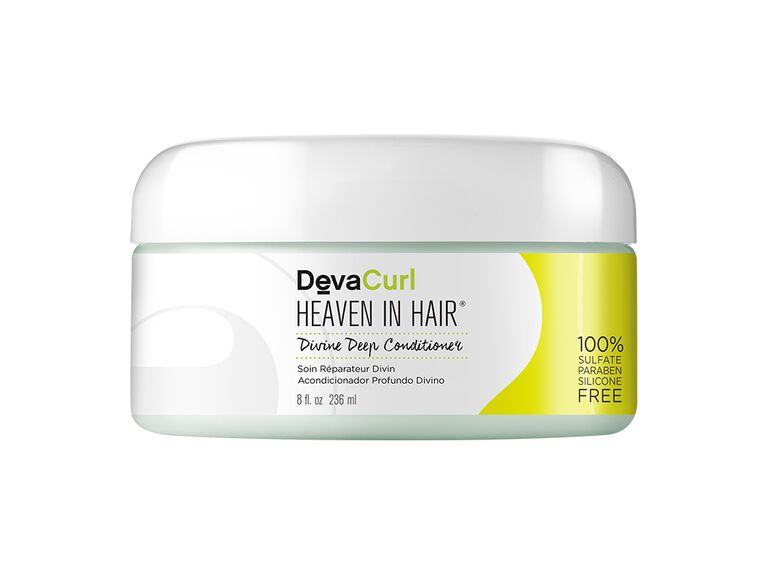 DevaCurl Heaven in Hair Divine deep conditioner, $28, DevaCurl.com
Preserve Your Wash Day
Properly moisturizing and styling your curls is only half the battle. "Your hair is its most moisturized in the shower, so work any styling products into the hair while it's still damp," Fitzpatrick says. "Before you step out of the shower, smooth out any of the frizz you see with water and conditioner." To ensure you retain your moisture and help your style last, sleep on a silk or satin pillowcase (or wrap your hair with a silk or satin scarf) at night. Both cause less friction than cotton and won't absorb the natural oils from your hair. You can even find hats with silk lining in it for the daytime. Keep a hair pick on hand to resuscitate flattened curls that need a little volume after being under a hat. If you hair starts to look a little dry and you want to extend your style for another day, add a little conditioner and water in a spray bottle and spritz it through your curls to help replenish lost moisture and reset your style.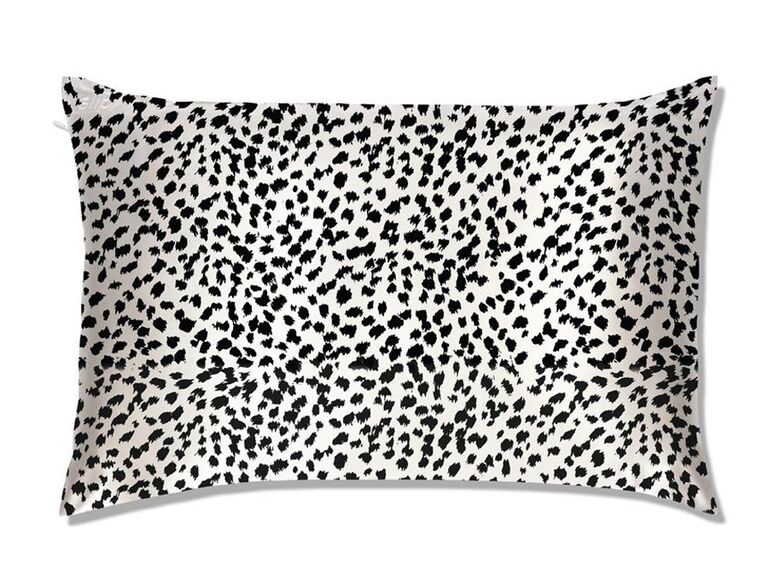 Slip black and white leopard pillowcase, $85, Slip.com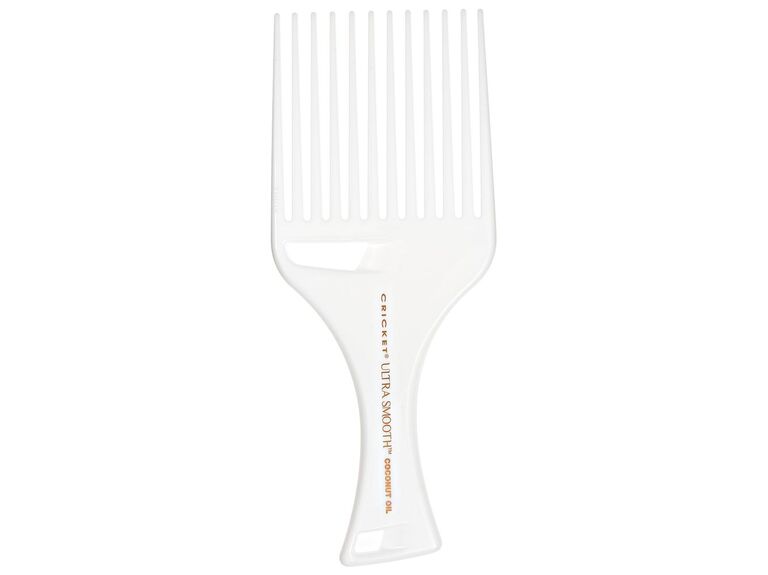 Cricket ultra smooth coconut pick comb, $4, SallyBeauty.com
Want more bridal beauty tips? Right here!