17 Sideswept Wedding Hairstyles for Long Hair
Sweep your long locks to the side for a modern look that's effortlessly cool.
Sideswept hairstyles have always been a popular look, then the shaved hair trend took the beauty world by storm and gave sideswept styles a bold new vibe, followed by the (more accessible) faux-shaved style which featured French braids or pinned back hair. Styled-to-the-side 'dos are now so much more than a gathered sidepony.
Whether you're going after romantic, sweeping waves or something with more edge, here are 17 styles to inspire your bridal look.
Slicked-Back Side With a Deep Part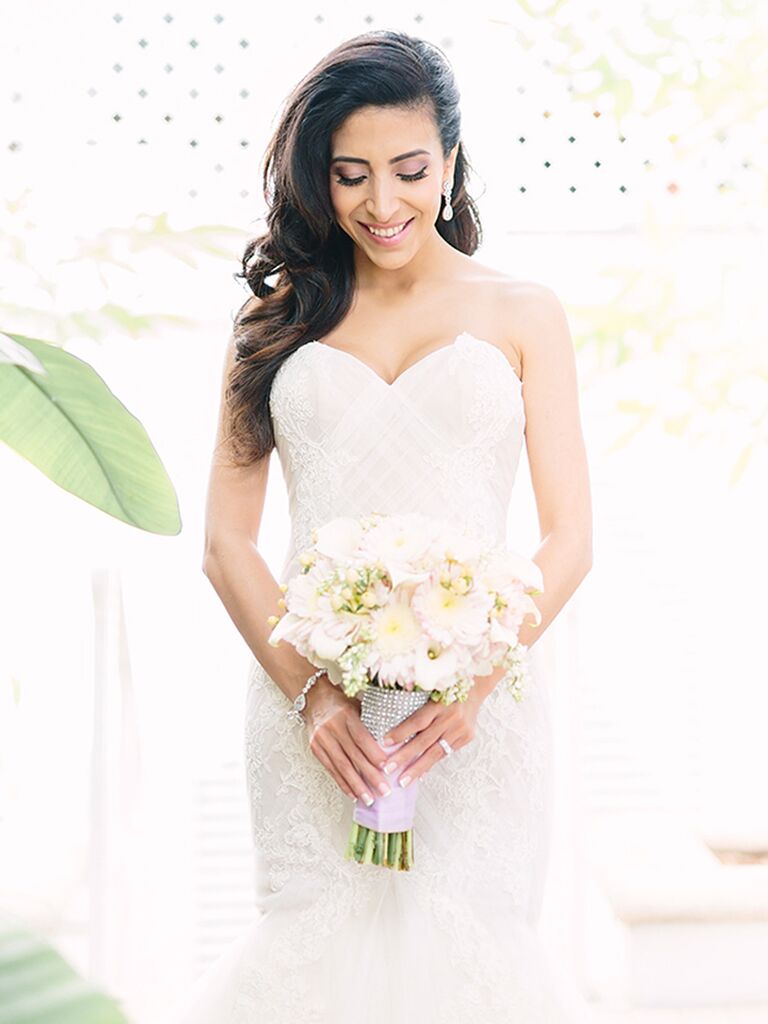 From: An Intimate Beach Wedding at Hilton Bentley South Beach in Miami Beach, Florida
Sideswept With a Birdcage Veil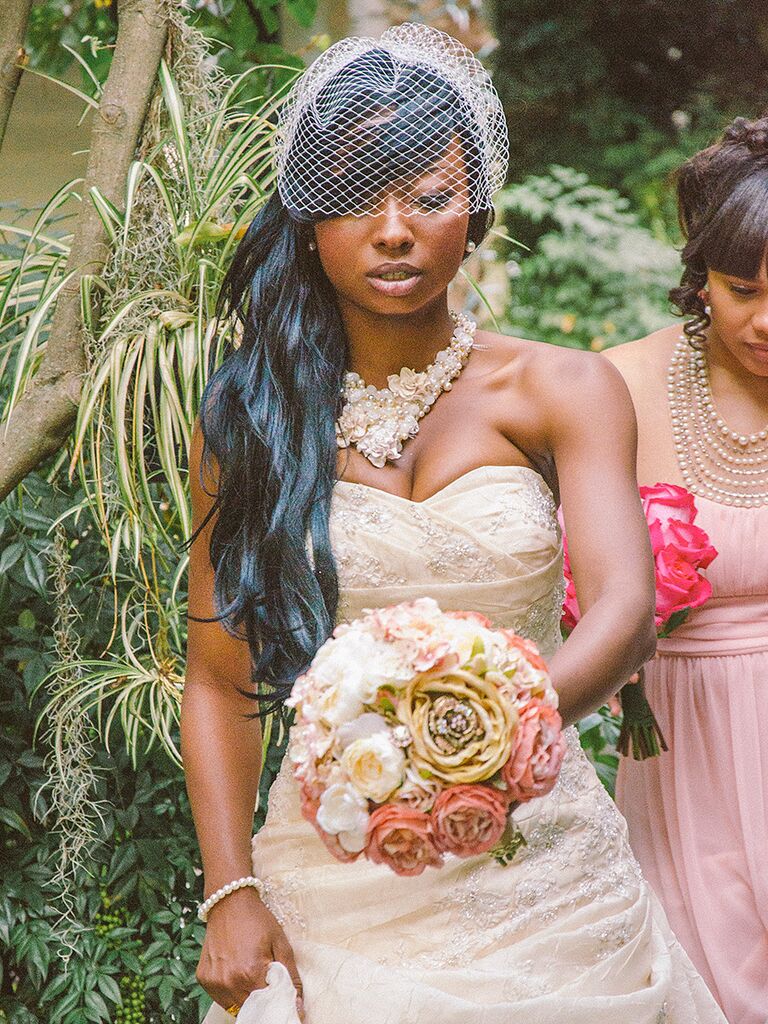 From: A Whimsical, Romantic Wedding at The River Road and Jasmine House in Lexington, South Carolina
Sideswept Curls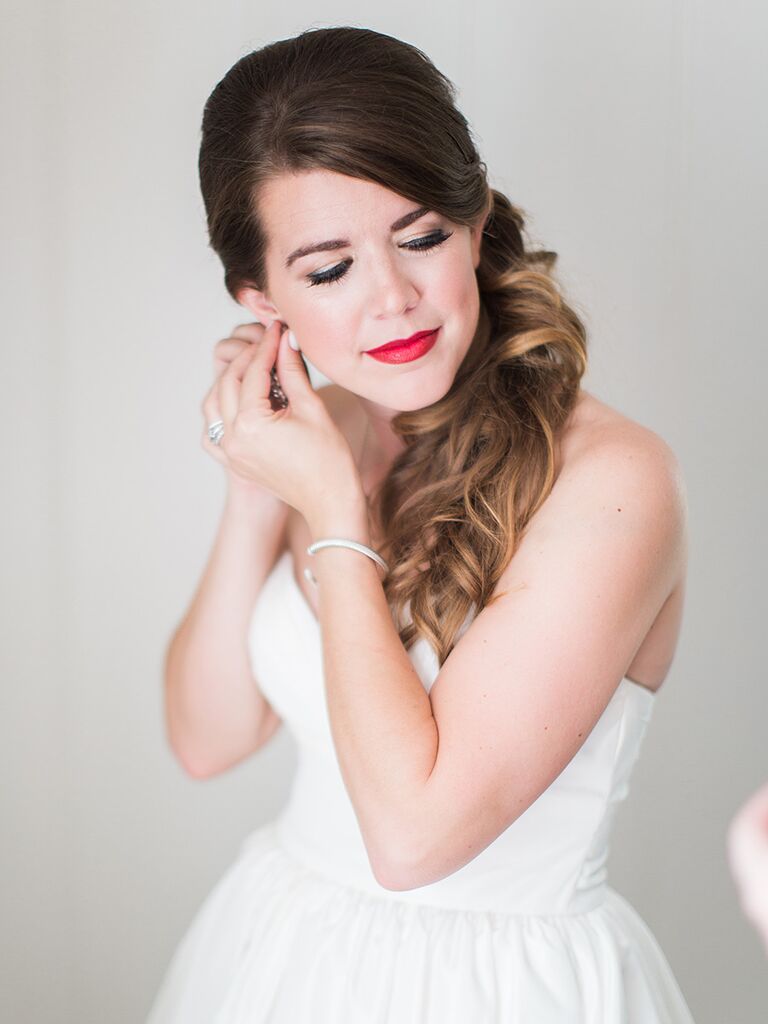 From: A Whimsical Kate Spade-Inspired Wedding at Winfrey Point in Dallas, Texas
Low Ponytail
From: An Elegant, Modern Wedding at San Francisco Ferry Building in San Francisco, California
Half-Up Straight Hairstyle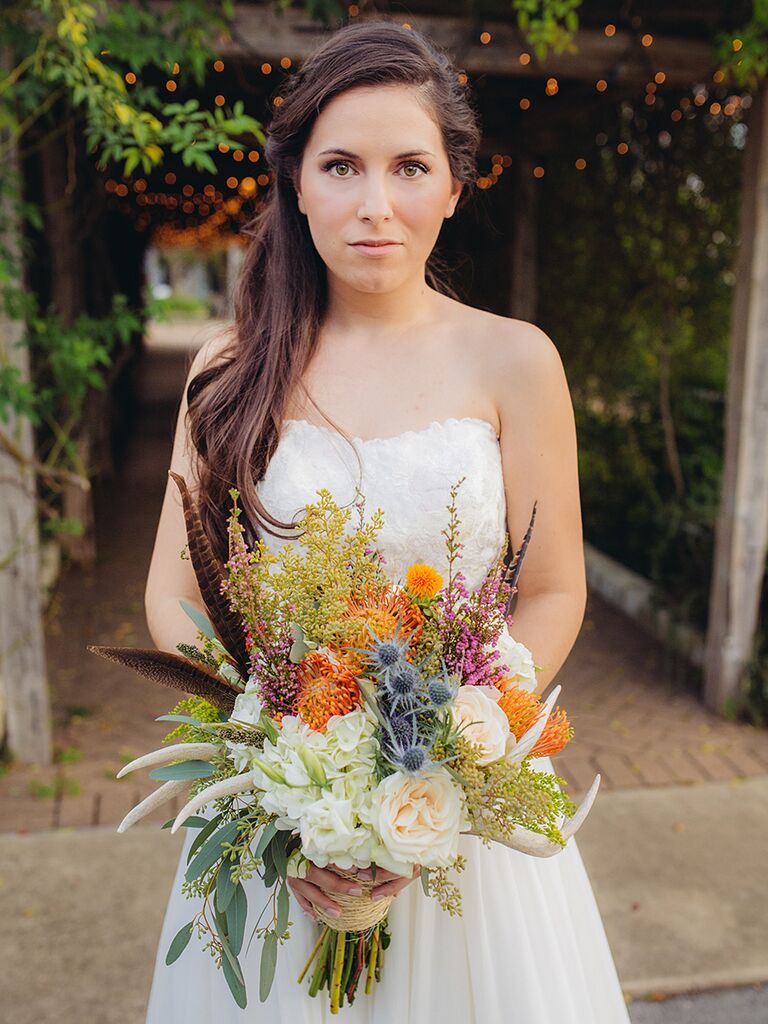 From: A Shabby Chic DIY Wedding at New Braunfels Conservation Society in New Braunfels, Texas
Medium-Length Curls
From: A New Year's Eve Wedding at the Madison Hotel in Morristown, New Jersey
Sideswept With Bangs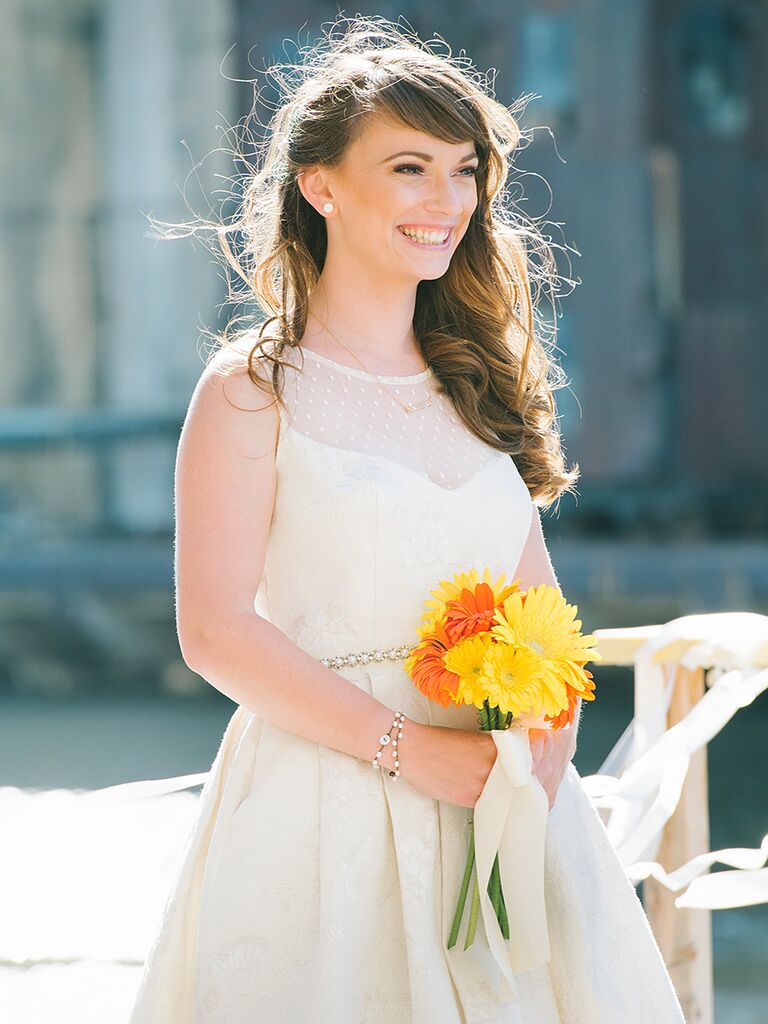 From: An Industrial-Chic Wedding Full of Local Pride at Silo City in Buffalo, New York
Glamorous Hair Combs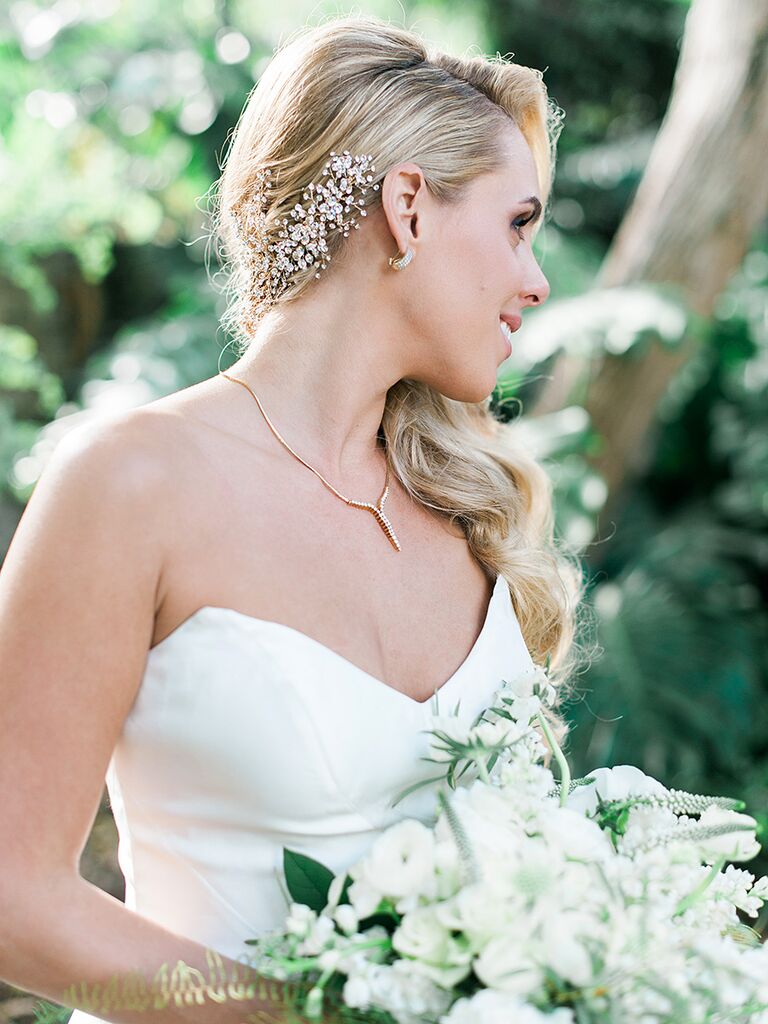 Loose Side Ponytail With Tendrills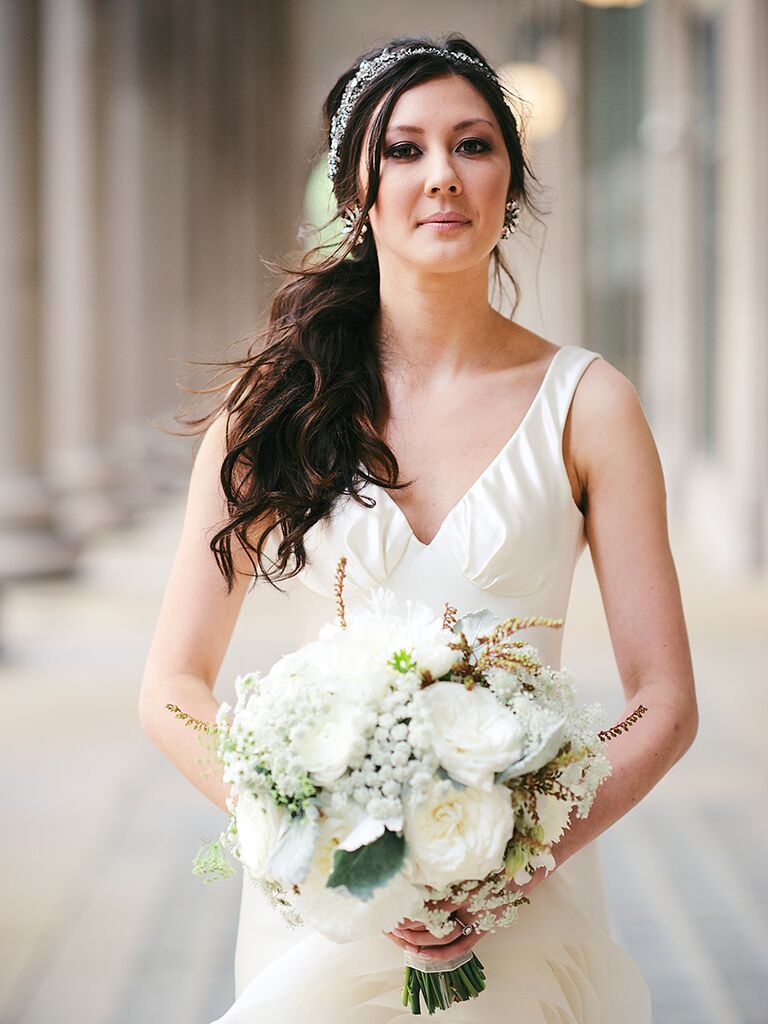 Hair Crown Accessory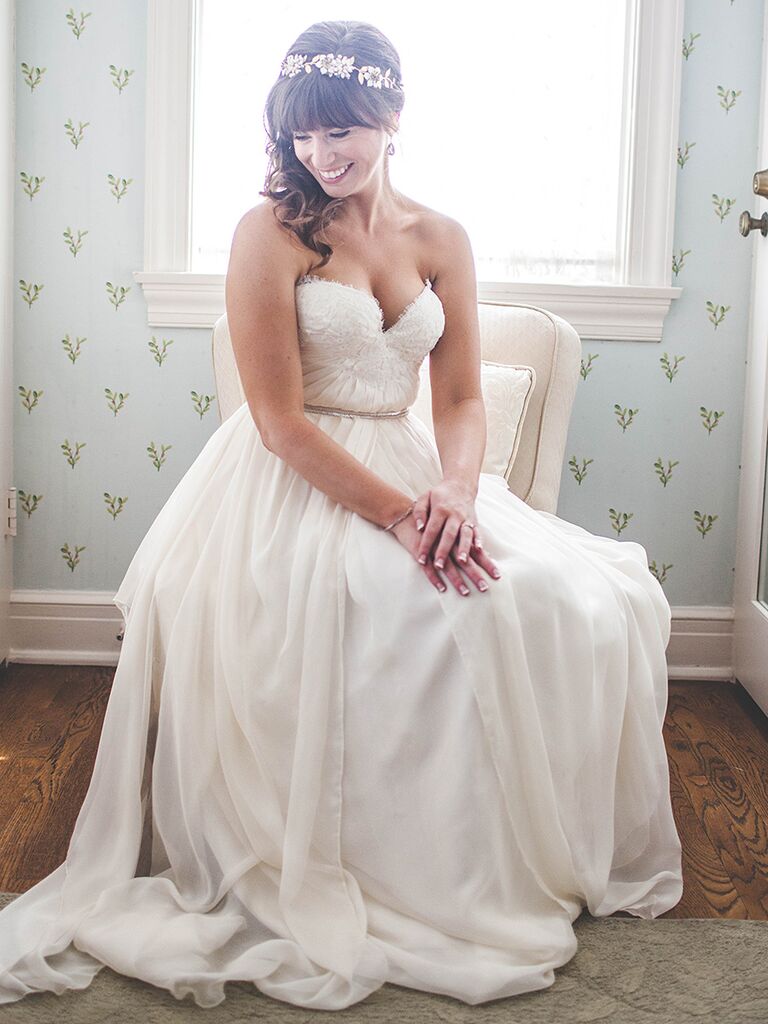 From: A Whimsical Garden Wedding at Darlington House in La Jolla, California
Sideswept With a Braid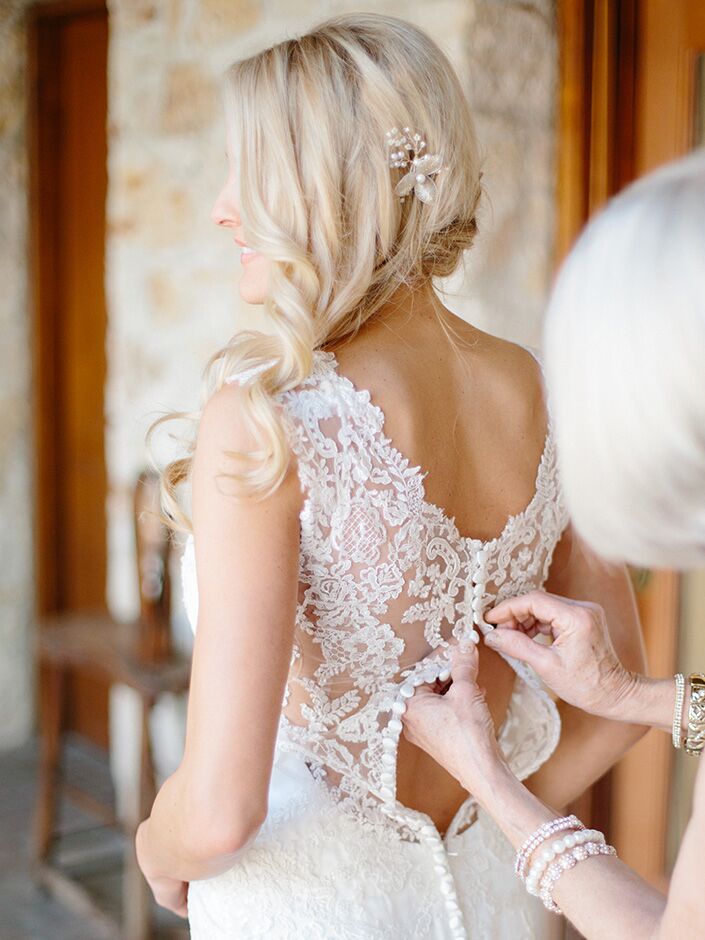 From: A Charming, Garden-Inspired Vineyard Wedding at Holman Ranch in Carmel Valley, California
Low Messy Bun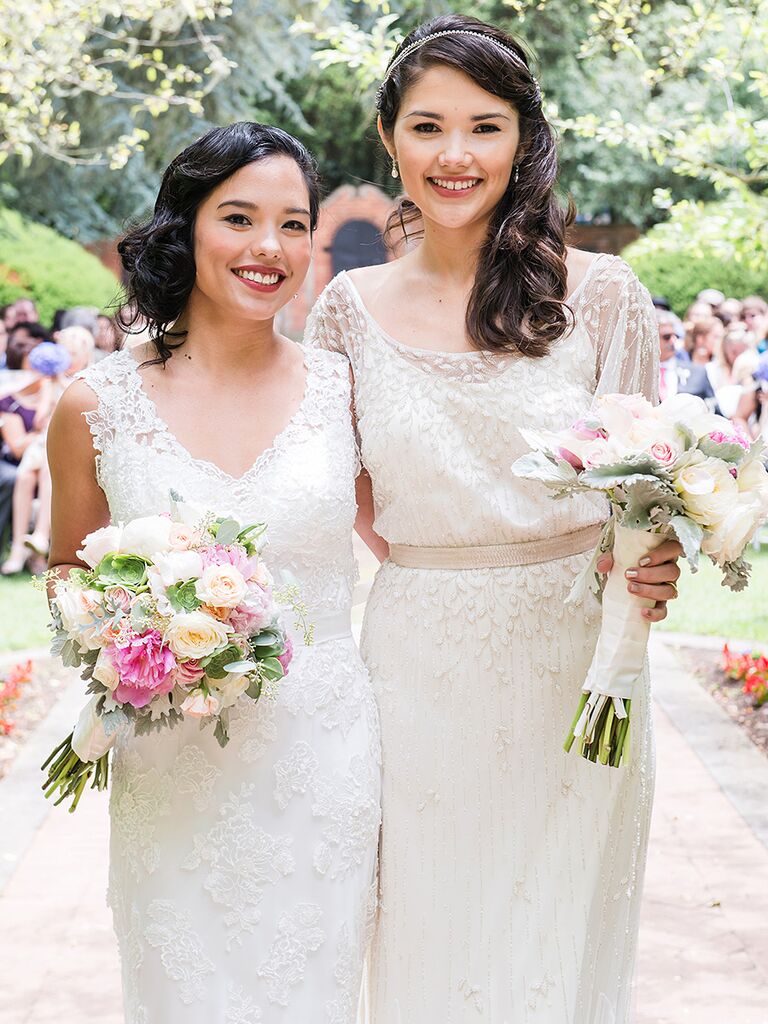 From: A Vintage-Inspired Same-Sex Wedding in San Francisco, California
Subtle Highlights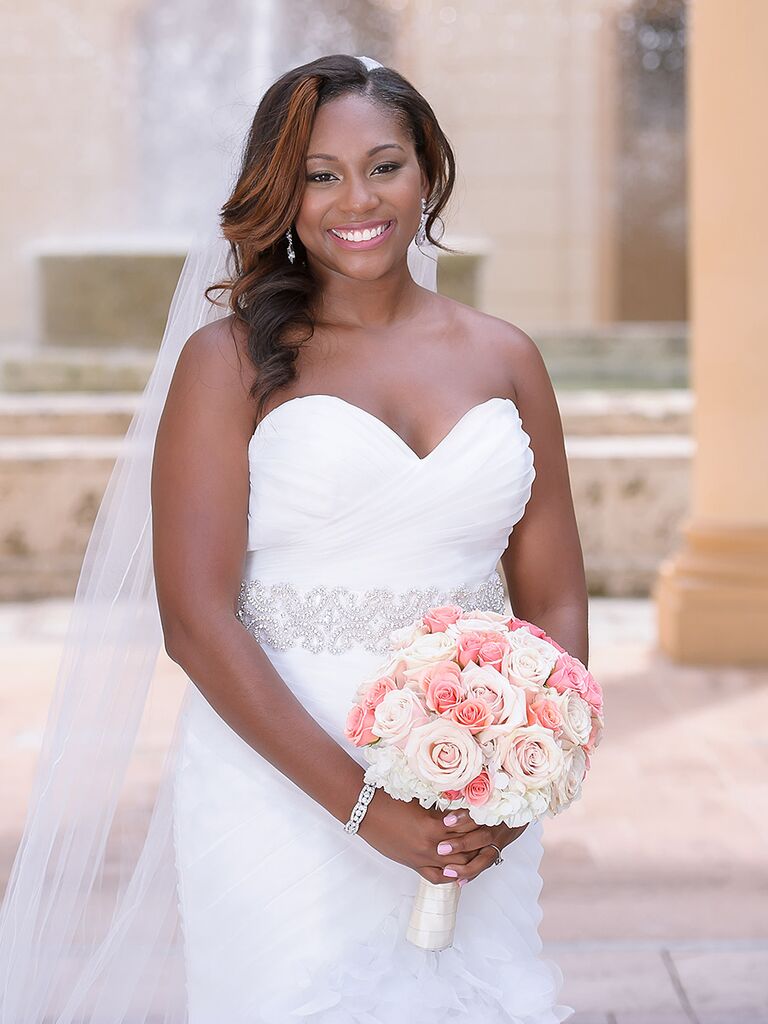 From: A Fun Wedding at Coral Gables Country Club in Coral Gables, Florida
Sleek Low Pony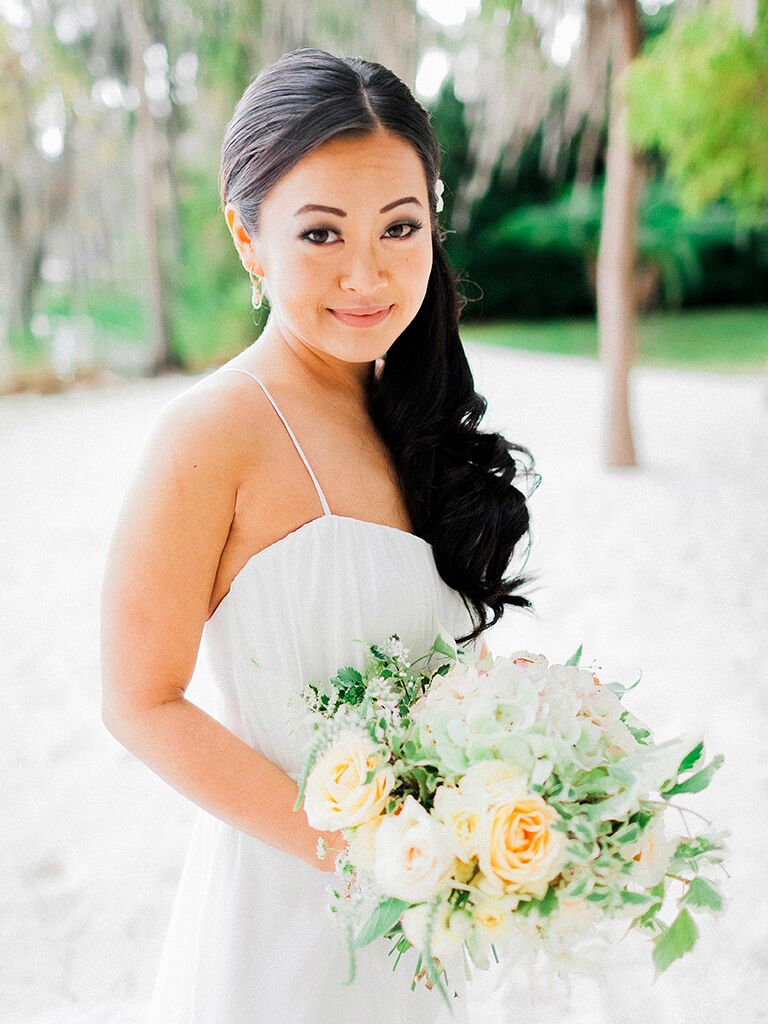 From: A Green and Gold Wedding at Paradise Cove Orlando in Orlando, Florida
Floral Hair Comb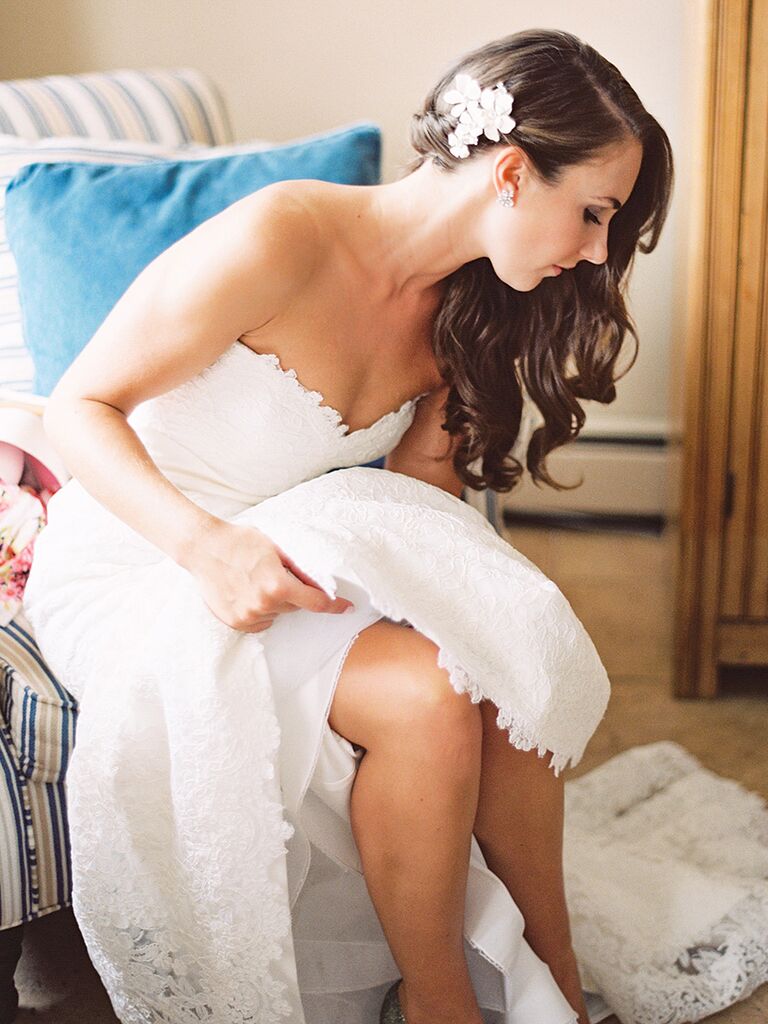 Sublte Waves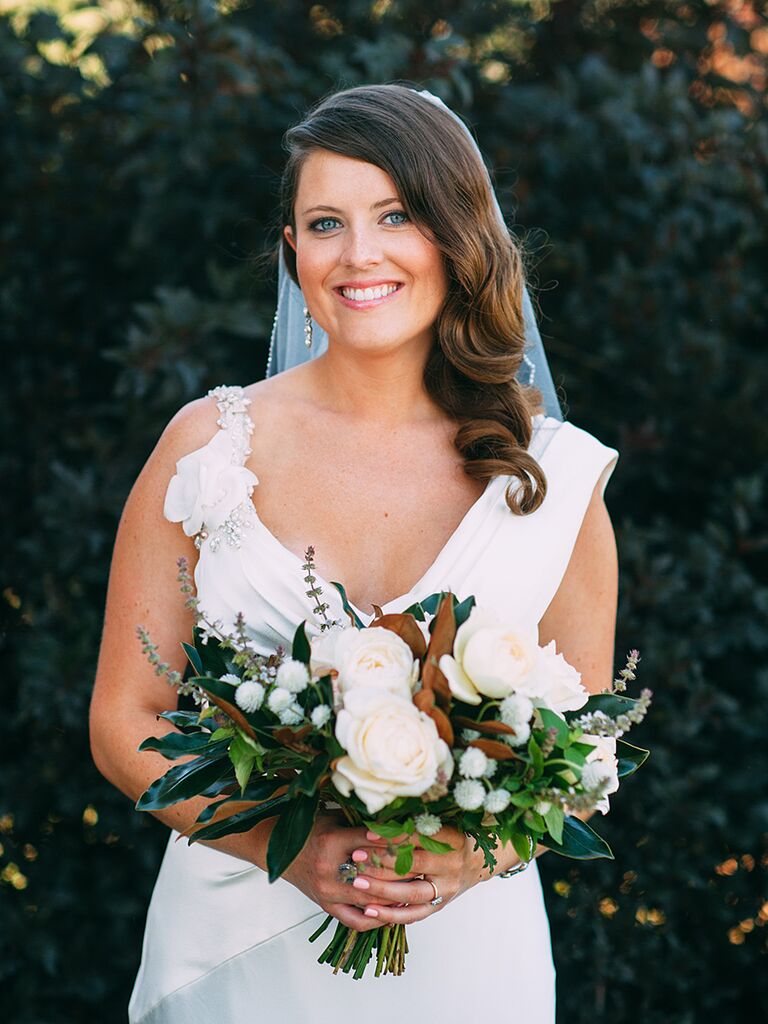 From: A Rustic, Glamorous Wedding at Riverside on the Potomac in Leesburg, Virginia
Tight Curls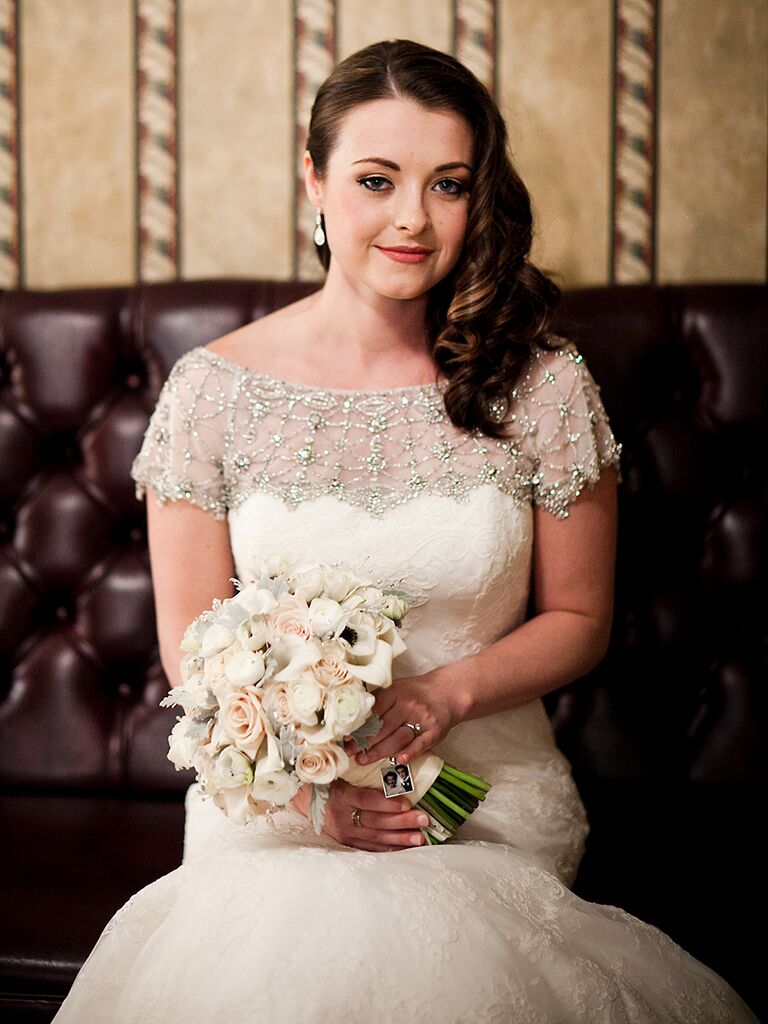 From: A Simple and Elegant Wedding at the Penn Ryn Mansion in Bensalem, Pennsylvania