The One Item You Need to Throw Out If You're Moving In Together
Clutter can affect your relationship, but here's how to shut conflict down.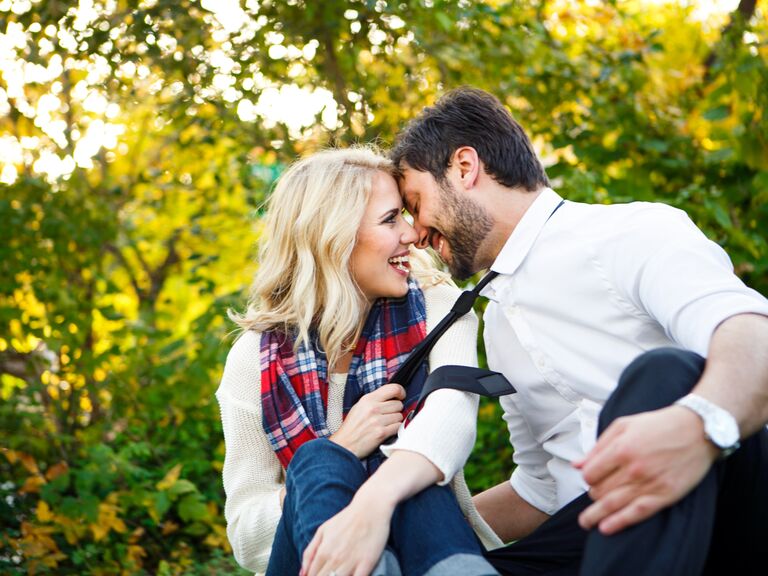 You're doing it, it's happening—you're finally moving in together! While there's so much to be excited about (a new roomie, endless movie nights, maybe a new place to decorate), you also have a lot of work to do. The first hurdle to jump? All of the stuff. Your stuff, their stuff. New stuff, old stuff. Big stuff, small stuff. What should you keep and what needs to go (ASAP)?
If you're wondering how in the world you're going to merge your possessions and end up with a normal number of things, take a breath. Everyone has trouble getting rid of things and sharing spaces, especially during the process of combining living situations with a romantic partner. A recent study by Wakefield Research for SpareFoot uncovers how Americans' personal clutter affects their relationships, and the results reveal some intriguing findings.
First of all, there does tend to be a difference in the way men and women deal with this situation. The survey showed that 60 percent of men in a relationship say they often have to stop their partner from throwing out items they want to keep. One of the researchers, psychologist and author Susan Bartell, PhD, explains why this might be.
"When [a woman] wants to throw out [a man's] important possessions, it can be seen as a threat to his independence and identity….. It's not that men have so much more stuff than women, but that women are much more likely to want to toss their partner's stuff, whereas men won't try and toss hers," Bartell says. So, ladies, just because your boyfriend hasn't suggested you scale down your coat collection doesn't mean he isn't thinking it—he's just less likely to mention it than you are to mention his alarming stockpile of themed T-shirts.
Another find is that 90 percent of those surveyed admit that, if they knew there'd be no consequences, they'd clear out some of their partner's stuff. Who hasn't fantasized about tossing their sweetheart's old socks or piles of magazines? But despite the temptation, Bartell says you should never throw out or hide each other's things. Instead, you have to be honest and vocal. "[D]iscuss and express all feelings and concerns. Sometimes you may have to live with items you don't love because they're important to your partner, and they'll need to do the same for you," she says.
And now for the juicy part: What's the one thing almost half of couples admit to holding on to? Forty-four percent of US millennials who are currently in a relationship still have something (a necklace, a sweatshirt, a book—you name it) from an ex that they don't want their current partner to know about. Whoa. We know it's hard to let go, but Bartell encourages couples to toss items from exes: "I think it is a big issue, it's unhealthy and not a good way to go into a long-term, committed relationship." Think of it as both a practical and a symbolic purge so you can start your new life together with a blank slate and a decluttered space that represents the two of you.
So, what's the key to keeping your personal items from cramping your couple style? Communication, compromise and a little perspective. "Compromise is key—listening to each other, being flexible and communicating constantly," Bartell says. "Recognize that it's okay to try something that is not perfectly comfortable and see if you can adapt. You'd be surprised that things that seem to be a big deal, aren't usually over time."