Jennifer Aniston and Justin Theroux Are Married!
This gorgeous Hollywood couple finally made it official in a private wedding ceremony at their Bel Air home.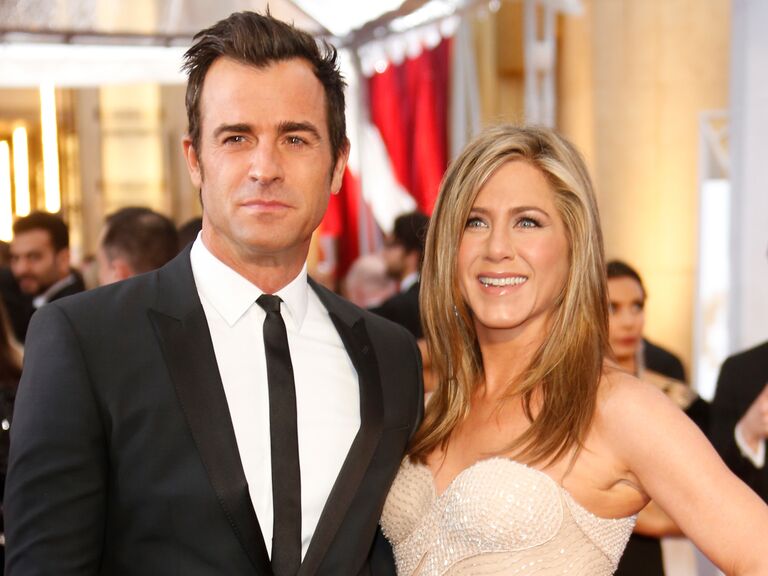 Getty Images
Well, it's about time this beautiful couple got married already! (Psst: We predicted this!) After almost a three-year engagement, People confirmed that Jennifer and Justin had a private ceremony at their home in Bel Air, Los Angeles with over 70 friends and family in attendance.
Jen hinted that the couple might try and keep their wedding low-key and under wraps. "If we could do it without all the buzzing and the noise… it can be done. When there's a will, there's a way," she told InStyle this past February. Looks like the couple pulled it off!
Not all the details are out yet, but photos released by TMZ show the mansion lawn set up with a wooden stage and an assortment of round and rectangular tables. Celebrities rumored to be in attendance included Chelsea Handler (Jen's BFF), Howard Stern, Sia, Lisa Kudrow (Friends alum) and John Krasinski.
A few additional hints that there was a wedding happening included a sighting of a pastor carrying a bible and a particularly interesting cake. The cake featured his and her Muppet cake toppers. (We can't wait to hear the story behind that!)
The big question remains though: What did Jen wear?! Let's see if our dress prediction of simple and sexy hold true.
Congrats to the newlyweds!