Kauai Honeymoon: Weather and Travel Guide
by The Knot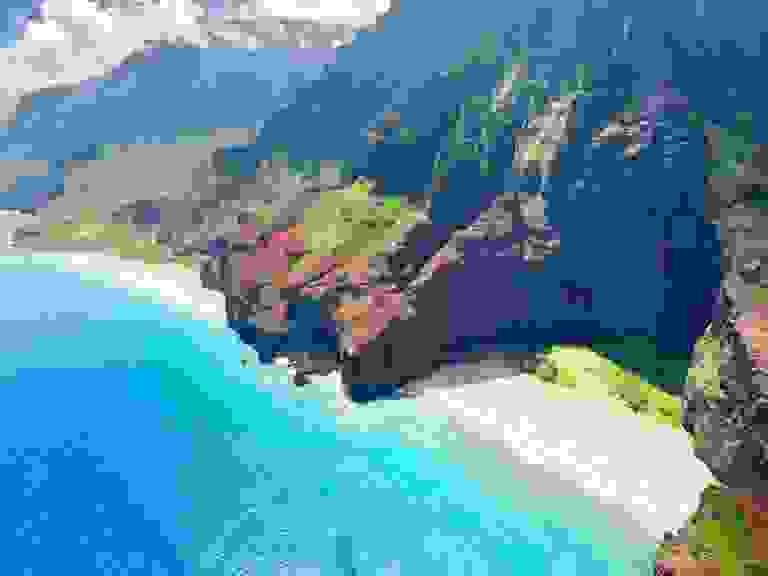 Kauai, the "Garden Isle," is the oldest and fourth largest of the Hawaiian Islands and a nature lover's dream (it's also perfect for anyone who wants peace and quiet). Kauai is a total sensory experience, a place where the richly hued Waimea Canyon shares real estate with white-sand beaches, dramatic cliffs, ginger-scented jungle, rare seabirds, wild fruits, lush forests, fern grottoes and cascading waterfalls. Luxury lairs plus ample outdoor activities and spellbinding sights make it a fantasy island for travelers both energetic and idle.

Before You Go: Need-to-know info
Language: English, Hawaiian and Pidgin (a blend of English, Hawaiian, Japanese and Portuguese)
Flight time (to Honolulu): 11 hours from New York City; 6 hours from LA; 25-minute flight to Kauai
Getting around: Car, bike and taxi

When to Go: Kauai at its best
Best weather: Mild year-round, though summer temps can reach the low 90s, with slightly less rainfall between April and November. May to September are the best months for hiking.
Best prices: Mid-April to June; September to mid-December
Festivals: All islands celebrate Lei Day on May 1; Kamehameha (named after a Hawaiian king) Day in June; Obon season (Buddhist temples have festivals featuring Japanese folk dances and drumming) in July and August; and Aloha Festivals (a celebration of Hawaiian culture with dancing, street parties and crafts) in September and October (Kauai's is the third week in October).

What to Do
Check out the outdoor action: Tons of tour companies are available for kayaking, sailing, rafting, diving and snorkeling tours along the Napali coast or off Poipu Beach. Or take a seaside swing at the palm- and lagoon-studded Kauai golf courses including the renowned Makai Golf Club at Princeville (among Kauai's toughest courses). Hiking is also popular: The 45-mile network of trails in Kokee State Park, at the north end of Waimea Canyon, is a wilderness park where indigenous birds and plants thrive in forests.
Explore an old culture: On the west shore, visit Waimea, where Captain Cook first landed in 1778, and Hanapepe, a sleepy town evoking old Hawaii. Shop for local foods like taro chips, pineapple, coconuts, honey and papayas -- and have them shipped -- at Kauai's Fruit & Flower Company.