The Best Things to Do on Your Honeymoon
Here's what to do once you've actually arrived.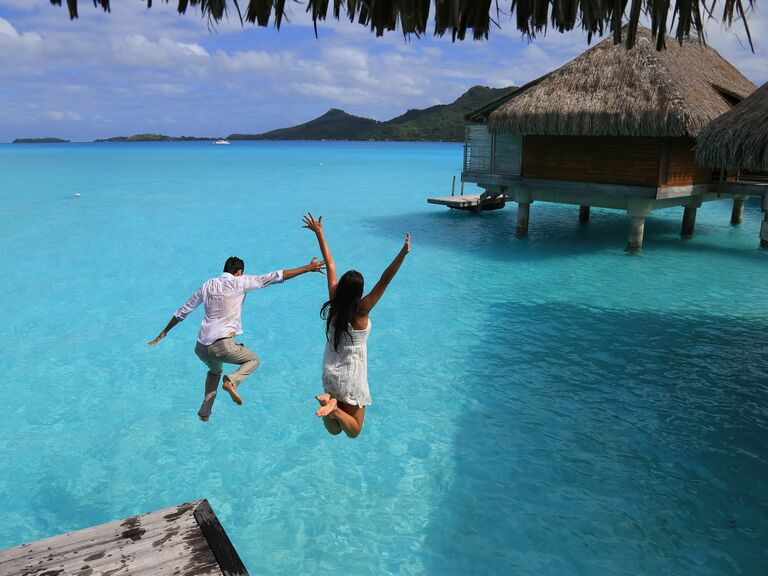 GuilhermeMesquita / Shutterstock
We have included third party products to help you navigate and enjoy life's biggest moments. Purchases made through links on this page may earn us a commission.
You've chosen your honeymoon destination and booked your resort and airfare. The question is, what should you do once you've arrived? To devise the ultimate slate of honeymoon activities, it's a good idea for honeymooners to agree on their expectations and desired overall trip vibe, suggests Jen Avey, VP of Marketing, Destination Weddings Travel Group. The goal is to include a mix of experiences that are romantic and adventure-packed, suggests Brooklyn-based honeymoon specialist, Tammy O'Hara. Read on for guidance on how to plan the ultimate honeymoon experience.
First, Consider What's Available at Your Destination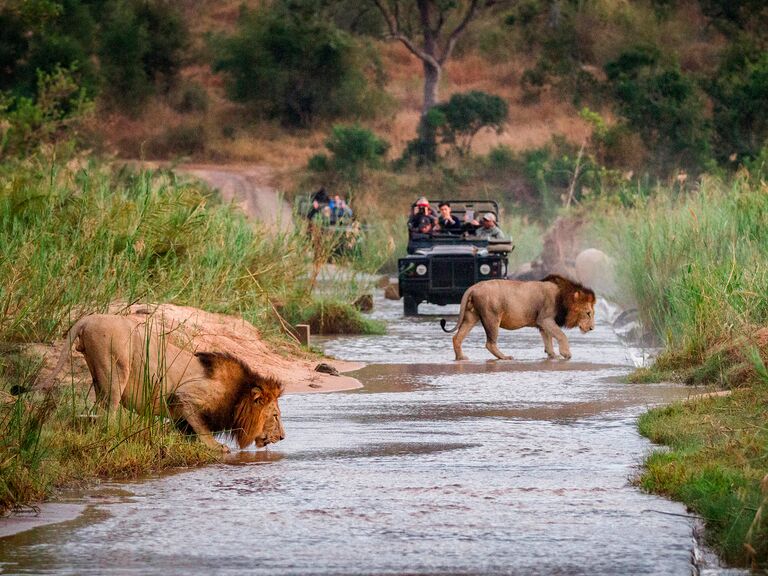 Naturally, your destination will dictate the activities you participate in. If you're heading to South Africa, you'll likely go on safari; however, if you're in New York, you'll probably be busy sightseeing. In California's Napa Valley, you might want to book a hot air balloon ride; whereas if you're heading somewhere with unique flora and fauna, such as Thailand or Bali, you'll be drawn to the outdoors, says Brendan Drewniany, Director of Public Relations and Communications, Black Tomato. If available, "take advantage of naturally occurring sites, such as waterfalls, hot springs, and underwater caves," says O'Hara.
"For honeymoons in the Caribbean, focus on relaxation," Drewniany counsels. "Seriously: it's why newlyweds are there. Spa treatments and wellness-focused destinations will act as a nice reset to the busy lives we lead." While assessing your destination, consider the time of year. For instance, whale- and dolphin-watching are only possible during certain months.
Find Out What Your Hotel or Resort Offers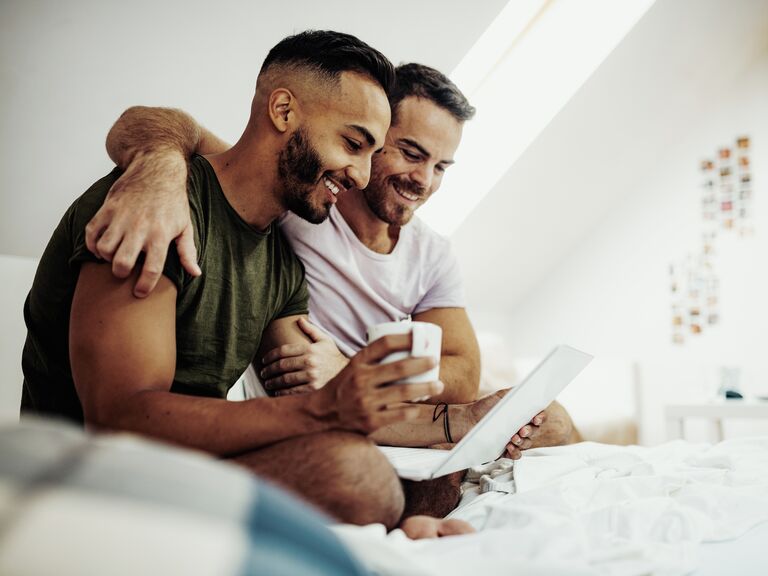 To learn which activities and amenities are available where you're staying, review the hotel or resort website. At all-inclusive resorts, you'll likely find that non-motorized water sports activities are included with your package price, says Avey. Think kayaking, hobie cats, paddleboarding, and sometimes even snorkeling. Similarly, mansion tours or museum or bus tickets might be included in packages offered at hotels in cities or towns.
Seek Out Unusual Experiences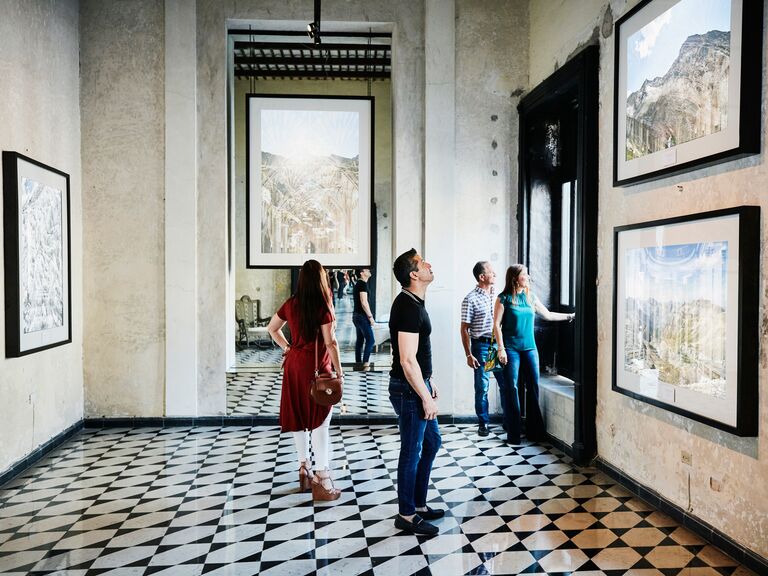 To avoid a generic honeymoon, look for activities unique to your destination. In a major city, include a mix of cultural or art events (such as historical walking tours, Broadway shows, or museum exhibits), people-watching and strolling, and splurges (like a meal at a Michelin-star restaurant in Paris). In Mexico, consider touring Mayan ruins, booking a tequila tasting or salsa lesson, or diving into cenotes. If heading to Hawaii, sign up for a surfing class. For an authentic food experience, consider asking locals where to eat, suggests Drewniany. Or, if you're going to be near the ocean, try fishing and having the chef prepare your catch for dinner. "There's a sense of an earned reward there," he adds.
Go For Romance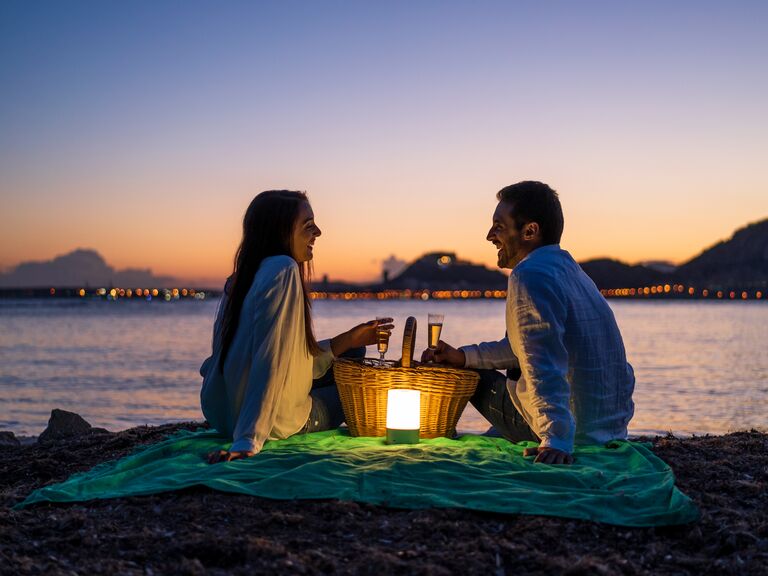 "Anything that is private and feels exclusive is romantic," says Drewniany, who recommends boat rides, early or late access to a cultural site, couple's cooking classes, horseback rides, and chef's tables for romantic dinners. Since sunset and sunrise are, by design, romantic times of day, tap into them, he adds. To do this, Avey recommends a private sunrise yoga session for early risers or a sunset catamaran cruise.
Ask your hotel or resort for assistance planning romantic things to do. "We recommend calling them ahead of time and letting the concierge know you'll be staying for your honeymoon," says Avey. "They'll probably be able to arrange a few extra special romantic activities for you to enjoy, such as breakfast in bed, a beach-front candle-lit dinner, a sunset cruise, or a rose-petal Jacuzzi bath with Champagne." She also suggests checking if spa credits are included in your accommodations package—and heartily recommends a day of spa treatments, including a beachfront couple's massage.
Whatever you schedule, look for activities that "allow you to relax and enjoy each other's company, which is what most married couples are looking for during their first few days as newlyweds," she adds.
Be Adventurous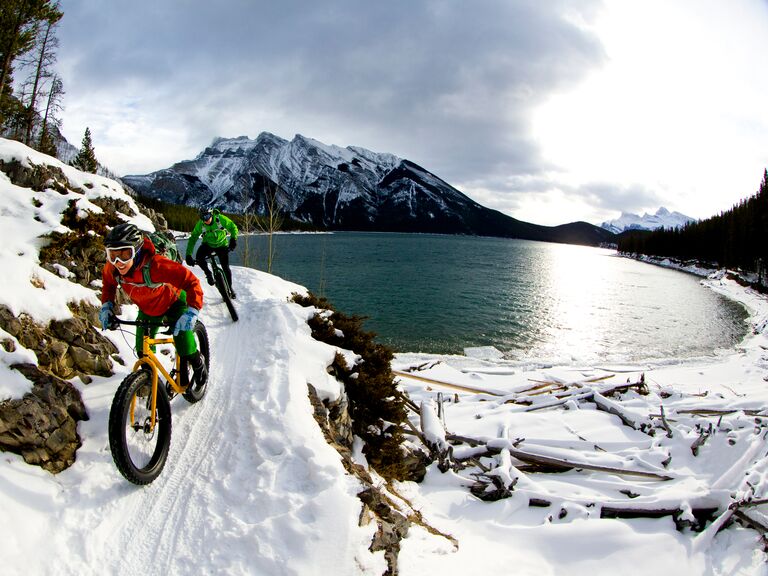 Depending on the destination and fitness level, adventurous activities could encompass white water rafting, ziplining, sky diving, ATVing, horseback riding, biking, snorkeling, kayaking, and hiking. If you plan to hike at a national park, consider an early morning trek to greet the sunrise or camping out, O'Hara suggests. For an ideal outcome, research the suggested routes and tailor your path to your fitness levels.
"If you're looking for more adrenaline-filled water sports, your resort may offer parasailing, jet skis or scuba diving," says Avey, who adds that off-site activities could include swimming with dolphins or repelling down a waterfall. As part of the adventure, try to include a bucket list experience, suggests O'Hara, who reveals that her clients have gone to an underwater restaurant in the Maldives, sailed the Blue Grotto in Capri, and ridden helicopters in Maui and Las Vegas.
Include Ample Downtime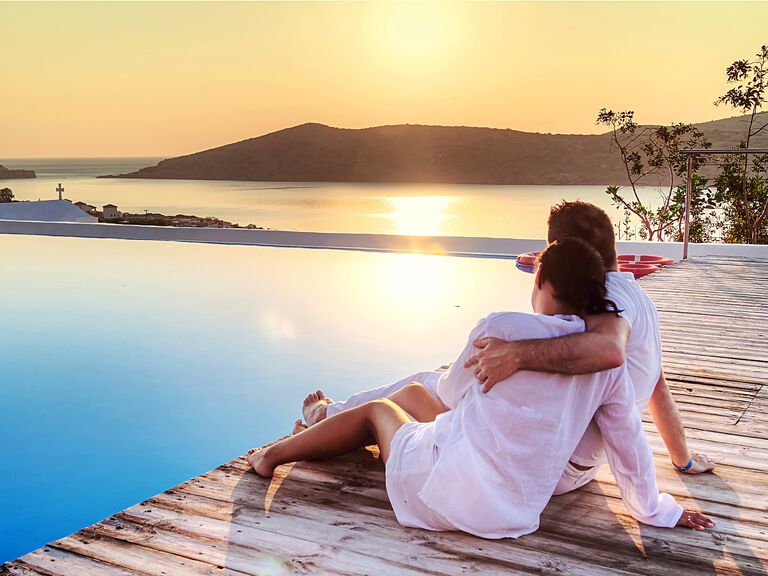 "The number one thing I encourage couples not to do is to over-do," says O'Hara, who recommends a 2:1 ratio of days of activity versus days of rest. "For the majority of couples, a honeymoon is a very large spend, and the urge is to pack in as much as possible, but I encourage them to slow down and really soak in the experience." Avey agrees, saying couples will be grateful to have leisure time to sit by the pool or order in room service. "An overextended honeymoon itinerary will leave you even more exhausted than when you arrived." Plus, you'll want ample time to go off your itinerary and explore places off the grid, says Drewniany. As a caveat, though, he emphasizes that it's still worth booking all tours, transfers, hotels, and any restaurants that require reservations.