Keira Knightley Wore Her Wedding Dress Three Times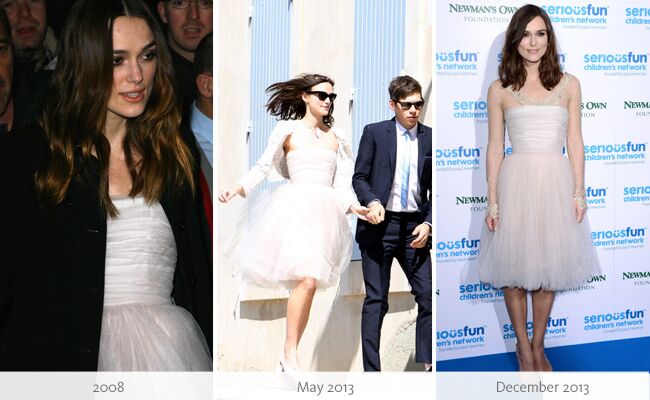 Spotted! Keira Knightley was photographed on the red carpet for the SeriousFun charity event in London wearing her wedding dress and now we're even more obsessed with her than before. Keira originally wore the white tulle Chanel dress for the first time at a BAFTA Awards party in 2008 and awesomely broke tradition by wearing it again for her wedding to James Righton in May. The best part is that Keira accessorized the dress slightly differently for each occasion. Keira looks stunning in this dress, and it's versatile enough that it never looks exactly the same twice so it makes total sense that she would wear it again. See the photos of Keira and let us know whether you'd rewear your dress again by taking our poll!
December 2013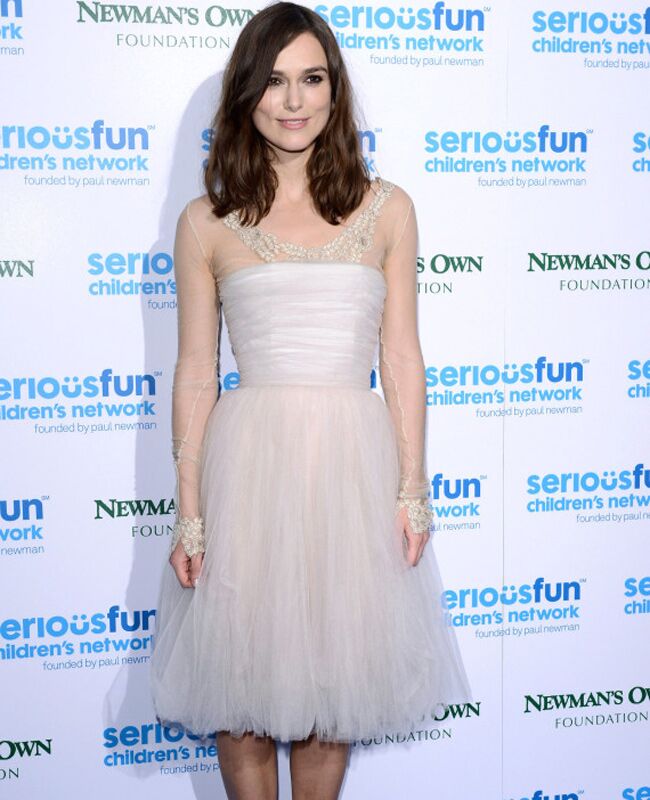 For the most recent look, Keira added long mesh sleeves and a beaded illusion neckline. She kept the look minimal and wore strappy gold heels.
May 2013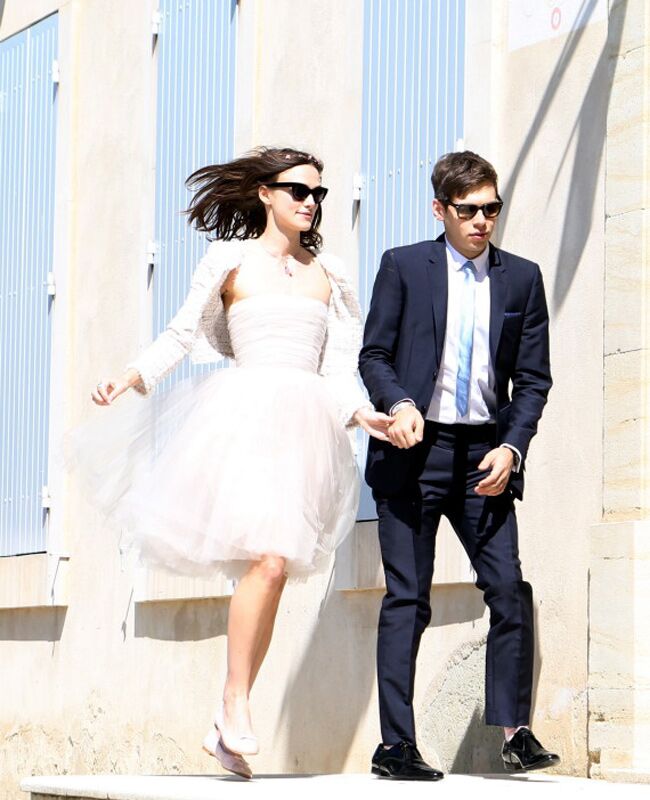 Keira went light and white for her wedding day with a short cropped boucle Chanel jacket, blush flats and a dainty flower crown.
2008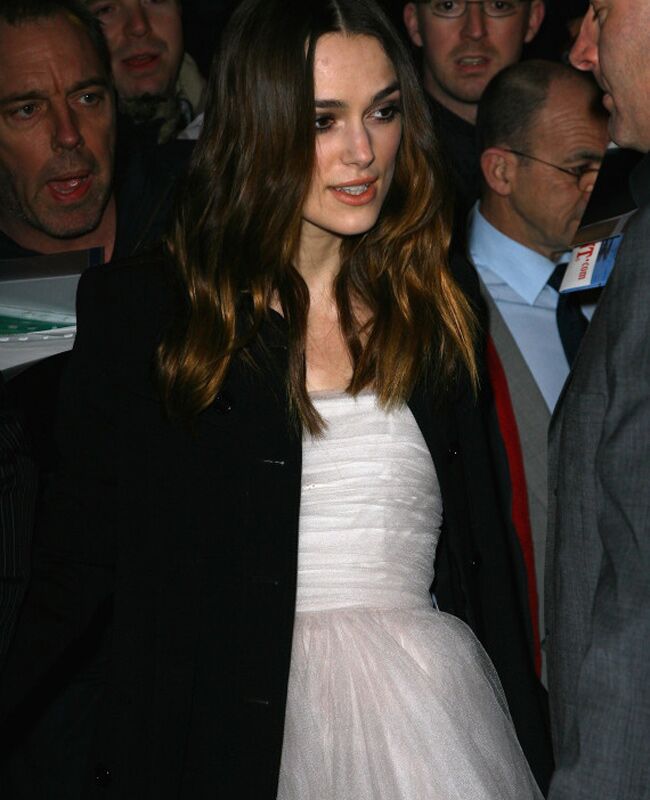 At the BAFTA awards, Keira wore black tights and flats for a more winter appropriate look along with a black jacket.
Want more? Of course you do!
> Keira Knightley's engagement ring!
> Bride wears 115-year old wedding dress…would you?