The 25 Best Wedding Haircuts For Every Type of Groom
From timeless to trending, see our favorite day-of 'dos.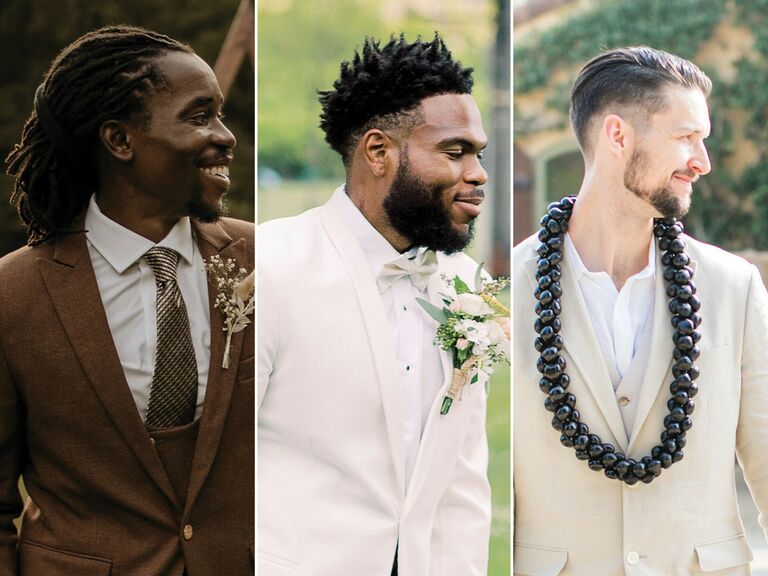 On your wedding day, you're going to be surrounded by friends and family (and you're going to be taking a lot of pictures). Of course you want to look and feel your best—especially when it comes to your hair. To help, we rounded up 25 men's wedding haircuts for every type of groom. Whether you want something clean and close cut or something more laid-back, we have a hairdo we know you'll love. Plus, we rounded up tips on how to choose a men's wedding haircut in time for the big day.
Hair is one of the most fun ways to express yourself, so feel free to get creative. Whatever style you decide on, make sure it makes you feel confident. Work with your wedding hairstylist, barber or groomer to come up with the perfect day-of 'do. Just make sure you prep accordingly: set up regular trims leading up to the big day and stick to your hair care routine. Ready to get started? See some of our favorite men's wedding haircuts, below.
How to Choose a Men's Wedding Haircut
When it comes to deciding on your day-of 'do, there are several factors you should consider. The first (and most important) is comfort. What kinds of styles make you feel the most confident? Go through pictures of yourself and save the ones you really like. Then, ask yourself what you like about your hairstyle. Is it the length, the texture, or the unique style? Once you've decided on what you like about the styles, then you can work with your hairstylist, barber or groomer to bring your vision to life.
If you're hoping to switch things up, you can also consider things like your head shape (some styles look better on rounder faces versus longer faces). Get on a video call or schedule an appointment with your hairstylist to get their expert opinion. They may give you a few options, which you can decide between yourself.
Finally, keep in mind that you don't want to be worrying about your hair right before the wedding or on your wedding day. Don't do anything drastic (like a brand new color or a huge shift in style) right before the event. You don't want to add any unneeded stress to your day!
Our Favorite Men's Wedding Haircuts
See 25 of our favorite men's wedding haircuts, below.
Braided Ponytail
Show off your length with a laid-back look. Gather your hair into a low, loose ponytail and secure with an elastic.
Short Pompadour Hairstyle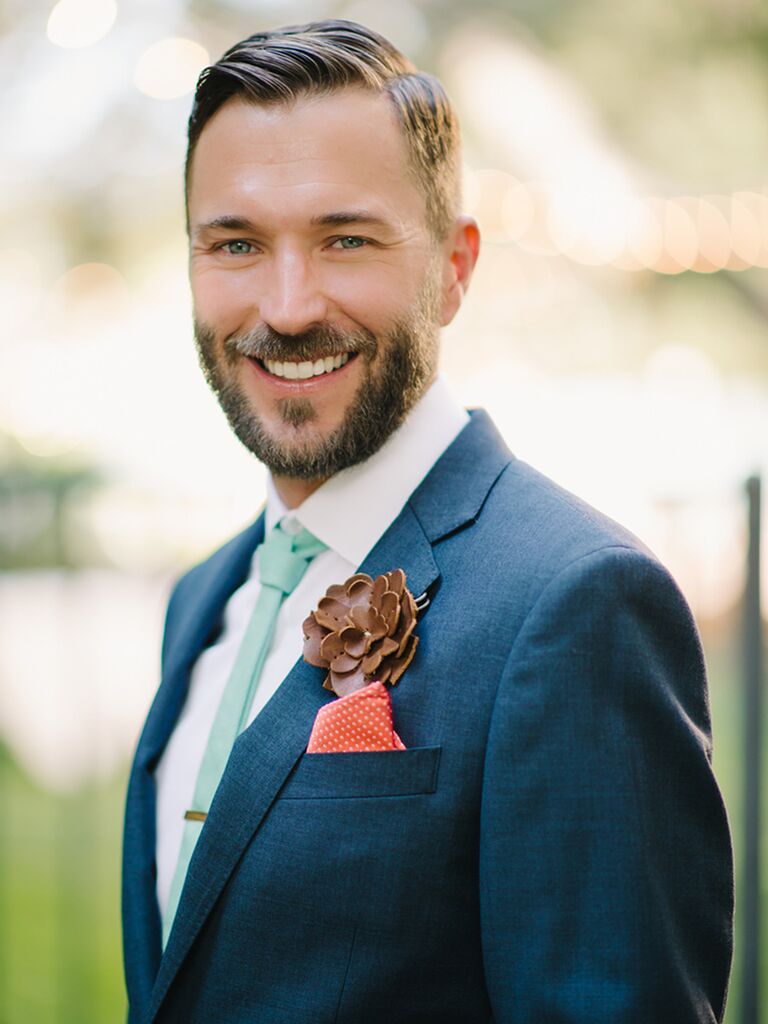 Pompadour men's haircuts are popular because they look classic and modern. The style is longer on top with a small side part and it fades downward to a shorter, closer cut.
Long Pompadour Hairstyle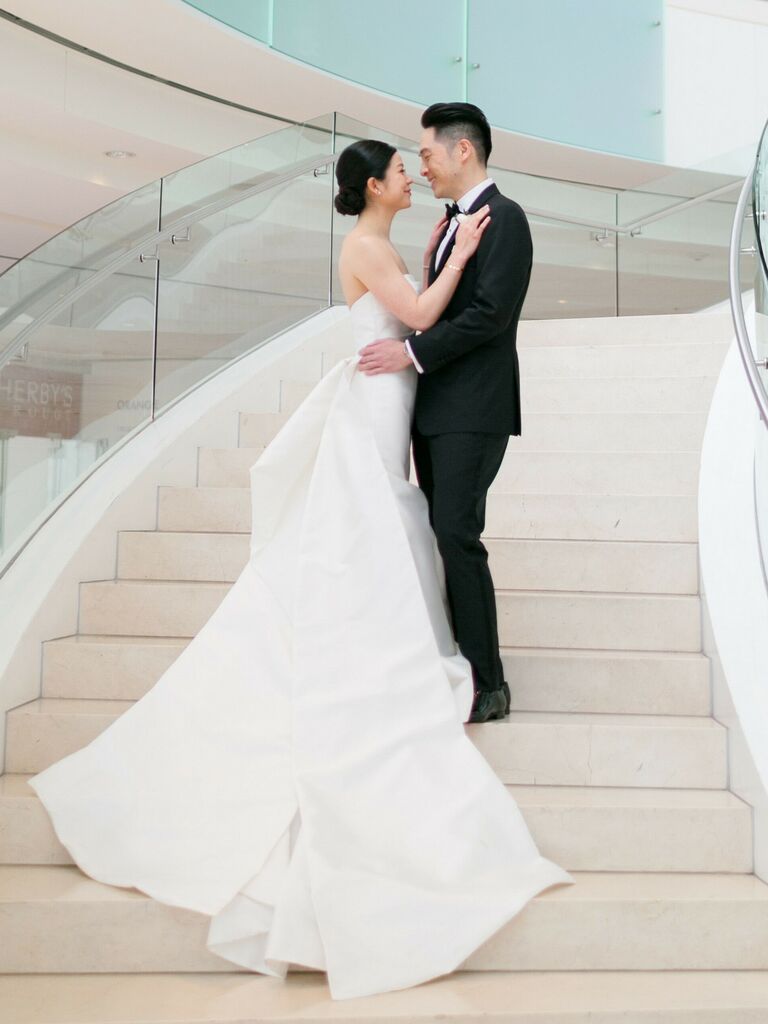 A little more length on the top can give the pompadour style even more flair.
Clean Edges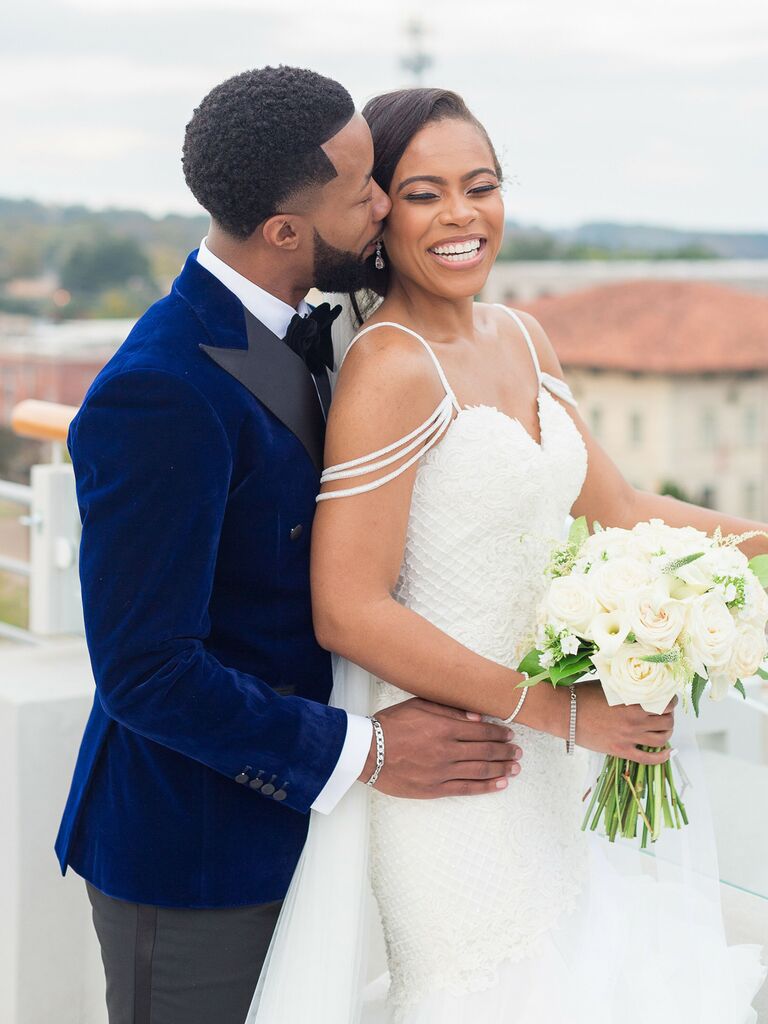 Work with an experienced barber to pull off this sophisticated hairdo. Ask for crisp, clean edges and a subtle fade down near your temples.
Side Part
Looking for something clean and classic? Create a side part and sweep it up and over. It's a low-maintenance men's wedding haircut that looks timeless.
Controlled Curls
Create an intense fade, but leave your curls the same length at the top. Keep them tightly cropped to your face for a fresh, clean look.
Slicked Back Fade
Calling all fashion-forward grooms: fade haircuts are for you. Create a dramatic fade on the sides of your head and leave the top long. Then, use hair gel to slick it back.
Undercut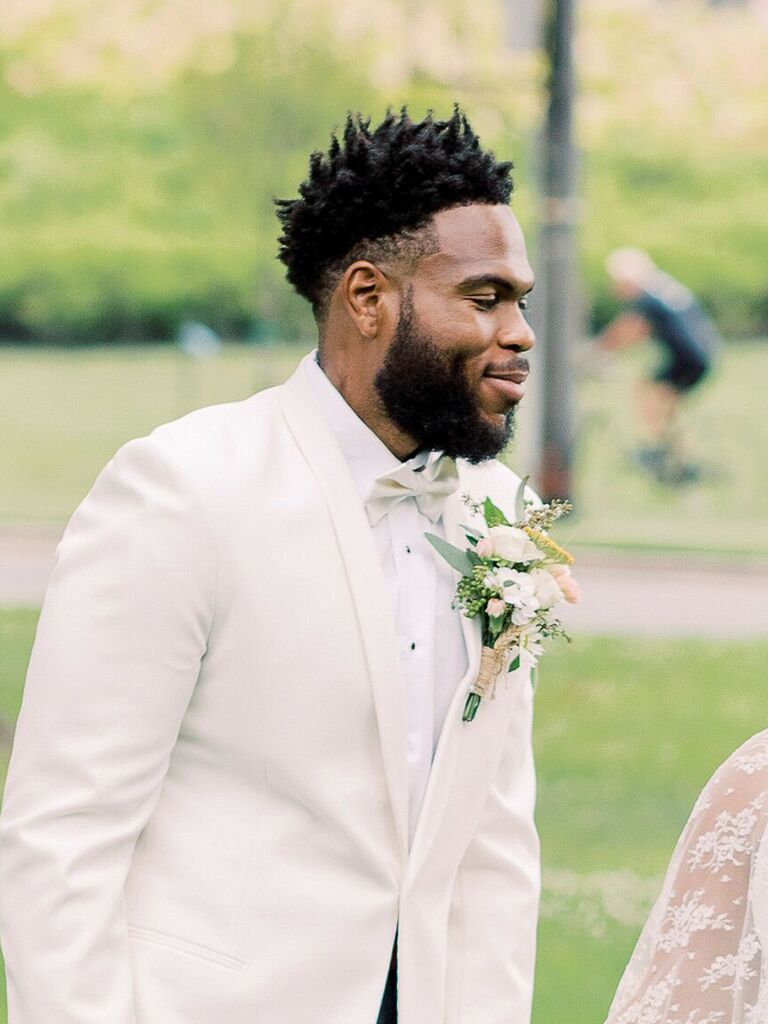 To create an edgy, on-trend look, leave your hair long on top and create a close buzz on the sides of your head. Style the top however you want: up, slicked back or to the side.
Controlled Buzz
A buzz cut is clean, cool and classic. Ask you stylist for this men's wedding haircut if you want a fuss-free look.
Ivy League Hairstyle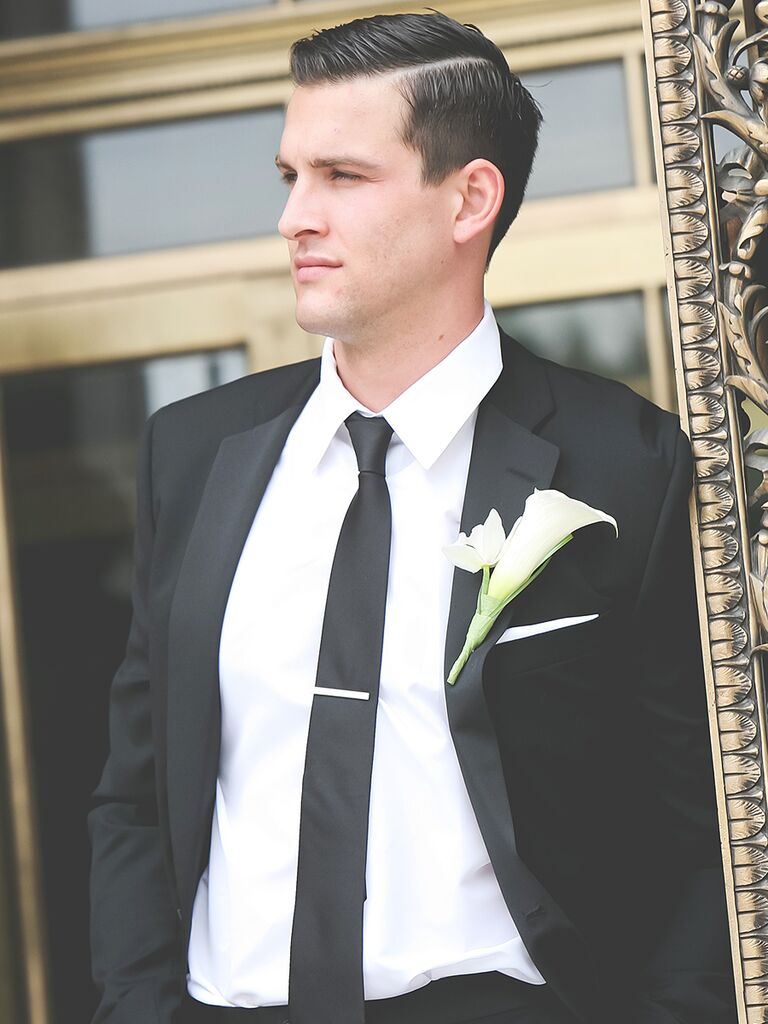 For a formal look, get inspired by the old days of sock hops and drive-ins. An Ivy League style had a distinct part with slicked-back sides and a gradual fade.
Classic Taper Cut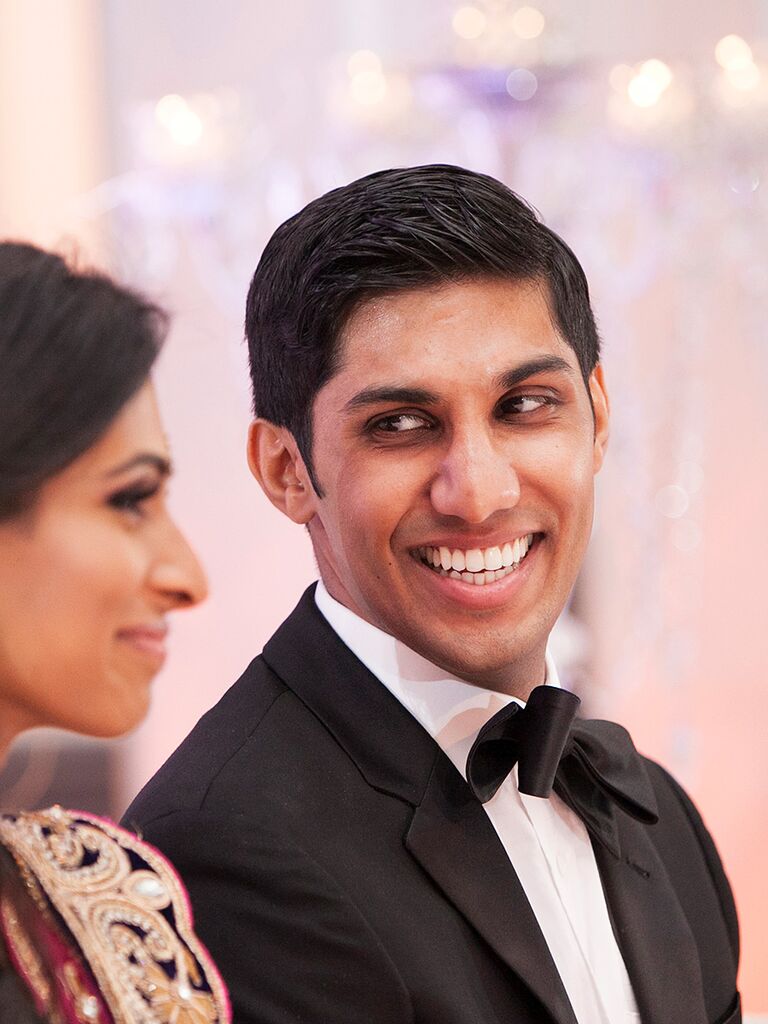 The taper cut is one of the most requested styles because it looks tailored and clean—and it's fuss free.
Soft Taper Cut
If you like the tapered look but want something more laid back, try this hairdo. It's classic and laid-back: the best of both worlds.
Curly High Top Fade With a Full Beard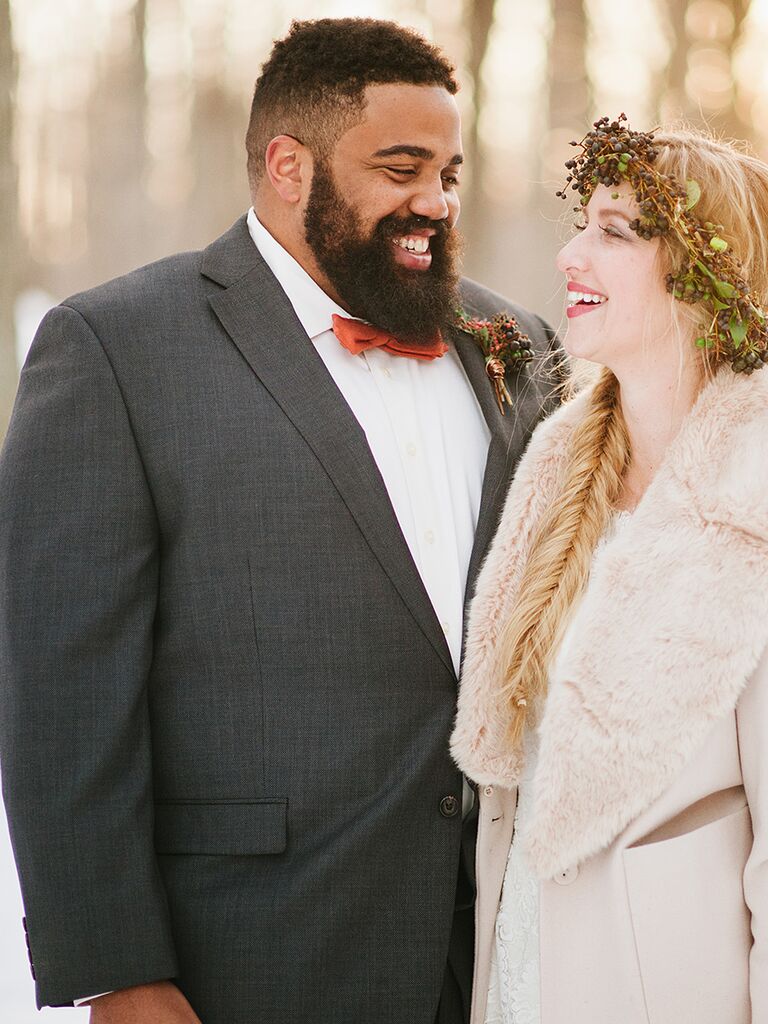 Long on top with a fade on the back and sides, this cut can also complement many beard styles.
Short Smooth Waves
Clean lines, a slight temple fade and short waves create a low maintenance hairstyle that always looks classic.
Taper Hairstyle With a Full Beard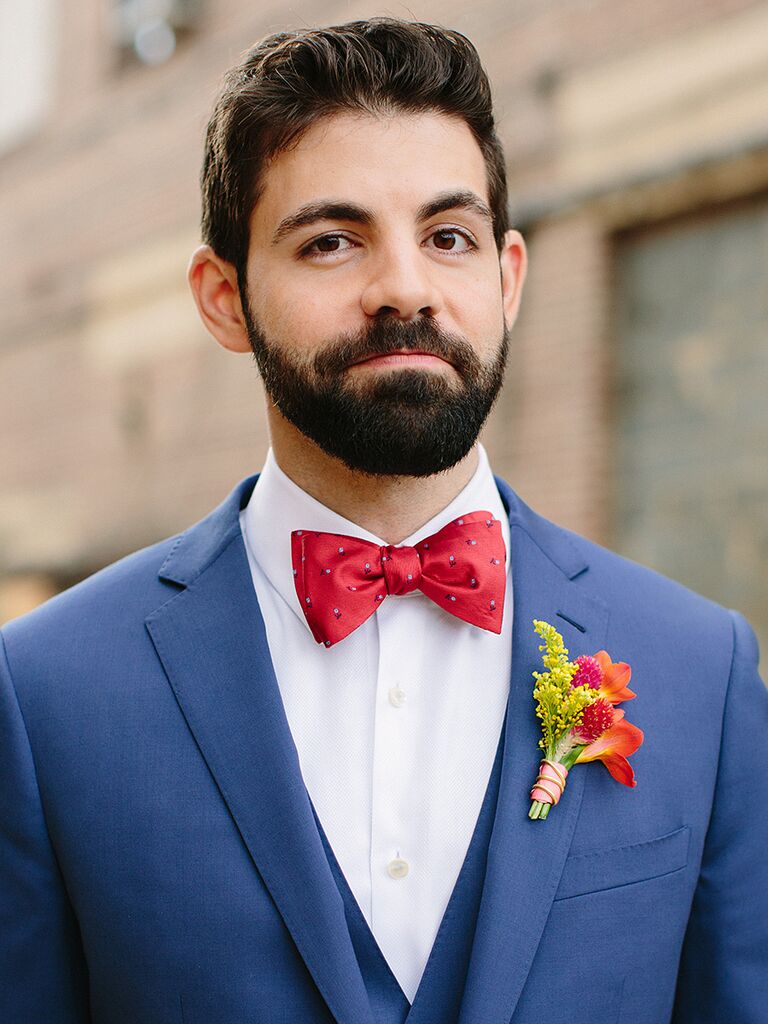 Taper hairstyles are long on the top and become gradually shorter on the sides, similar to a pompadour.
Natural Waves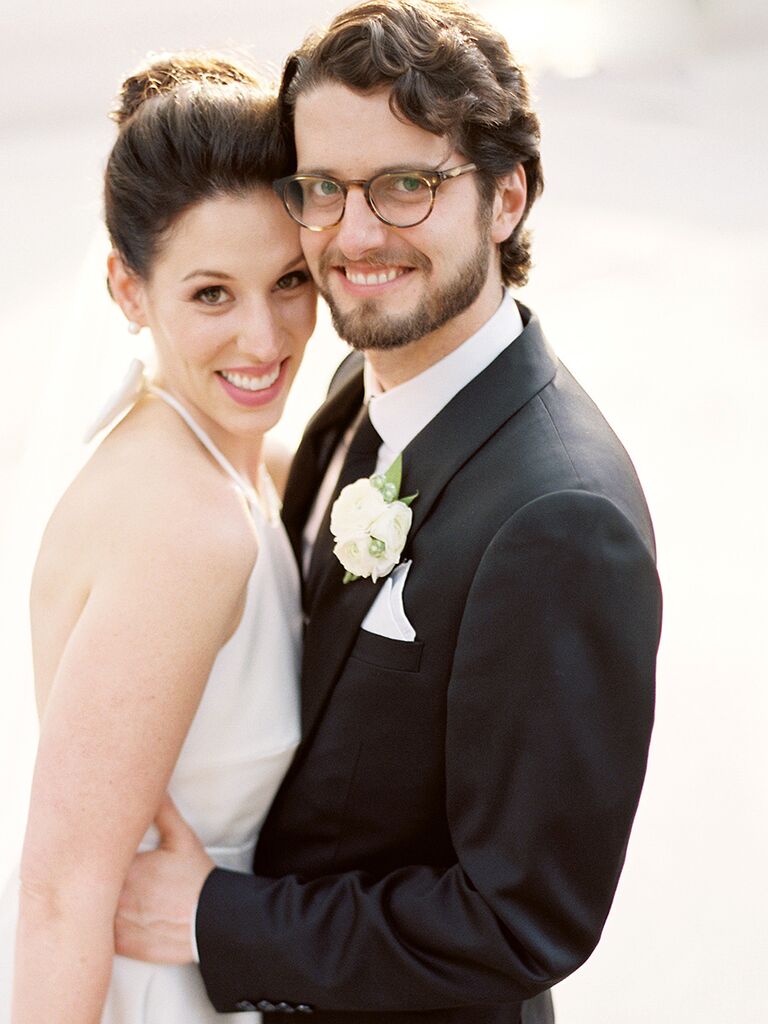 Natural waves can be worked into a few different hairstyles, especially if there's a bit of length to play with and just a smidge of hair product to smooth them out.
Natural Curls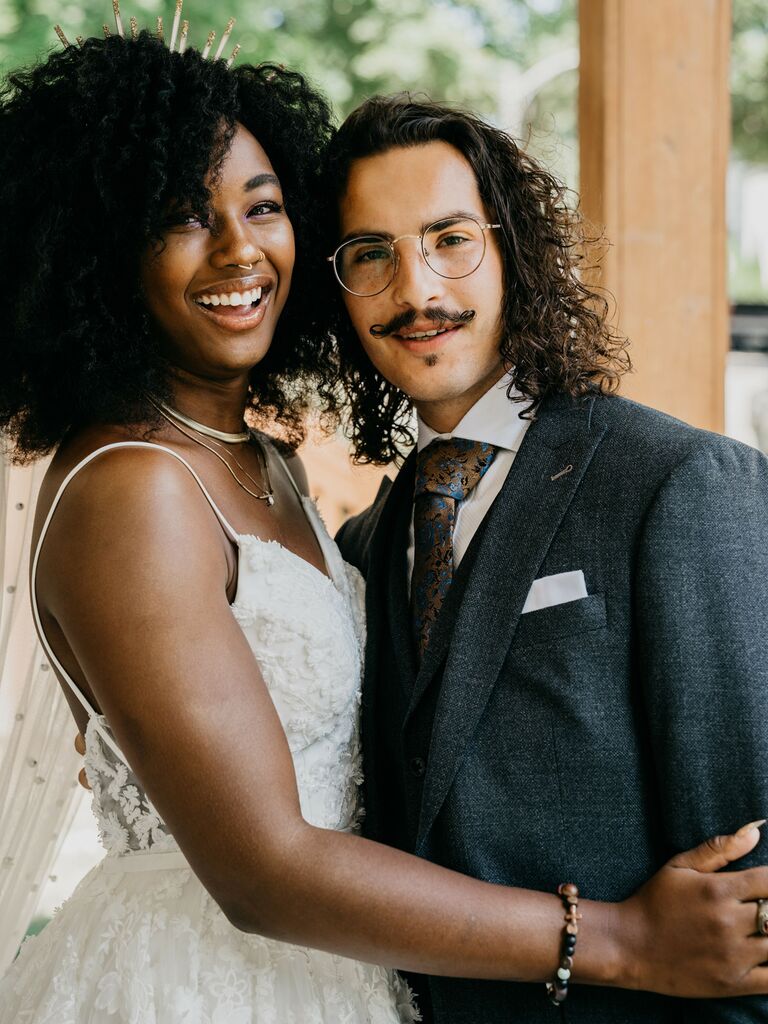 Show off your curly hair on your wedding day. Add a curl enhancer and diffuse your curls for defined ringlets that will shine on the big day.
Shoulder-Length Straight Hairstyle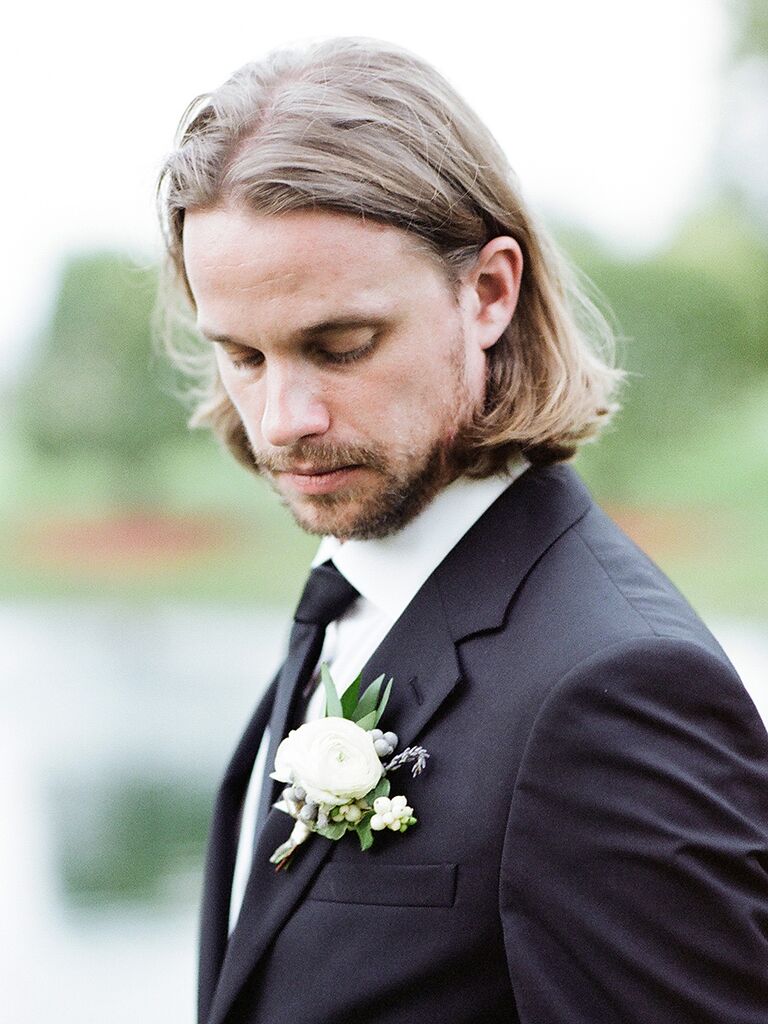 Hair just above the shoulders looks trendy with a simple middle part and a trimmed beard.
Deep Side Part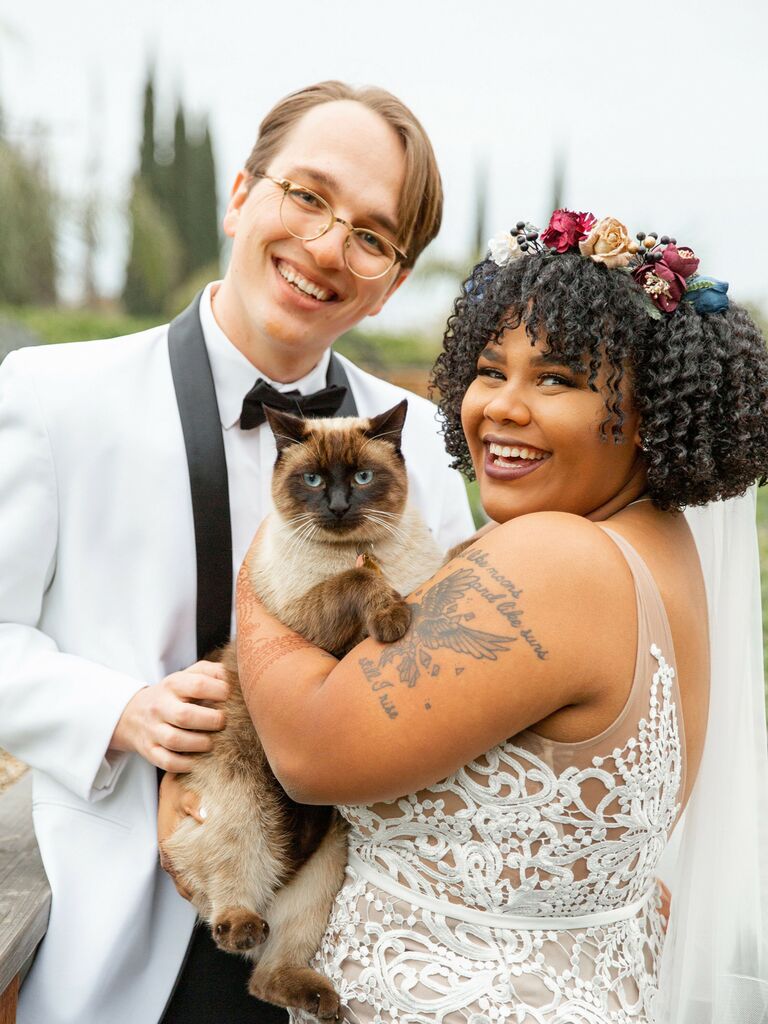 Keep things simple and part your hair over to one side. Add some styling cream for hold, and you're good to go.
Short Afro Hairstyle for Curly Hair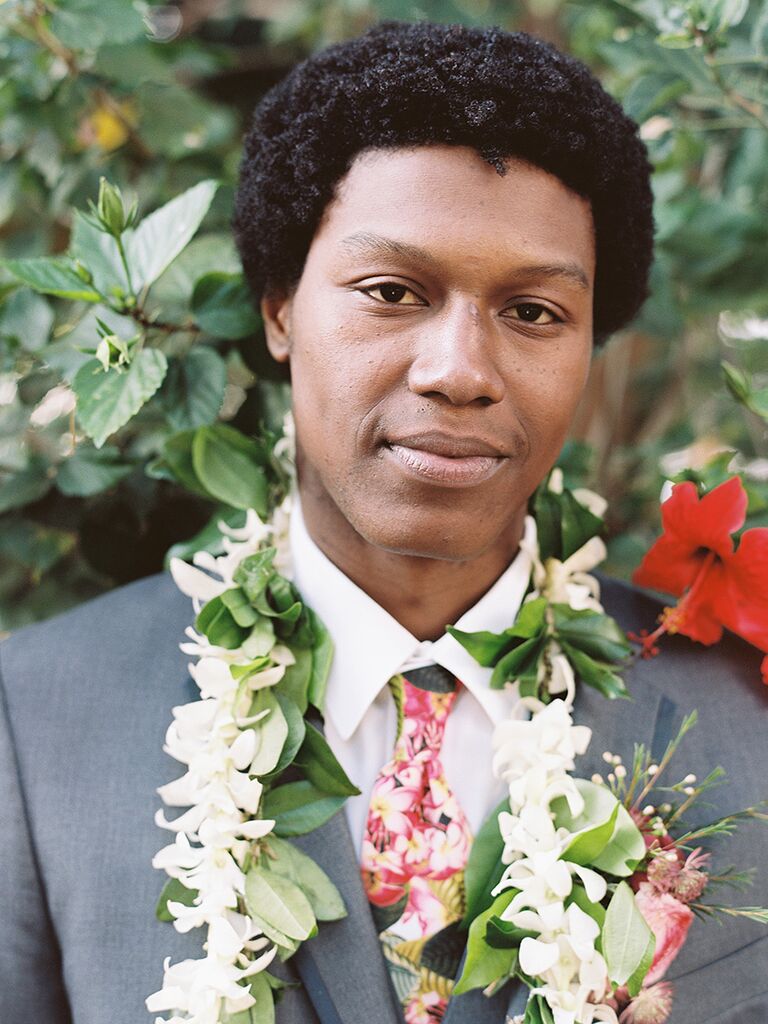 We can't get enough of this retro hairsyle. A short afro style is perfectly classic.
Undercut Man Bun Hairstyle
Got long hair? Consider rocking a man bun with a subtle undercut. This trending hairstyle is equal parts laid-back and edgy.
Short Naturally Curly Hairstyle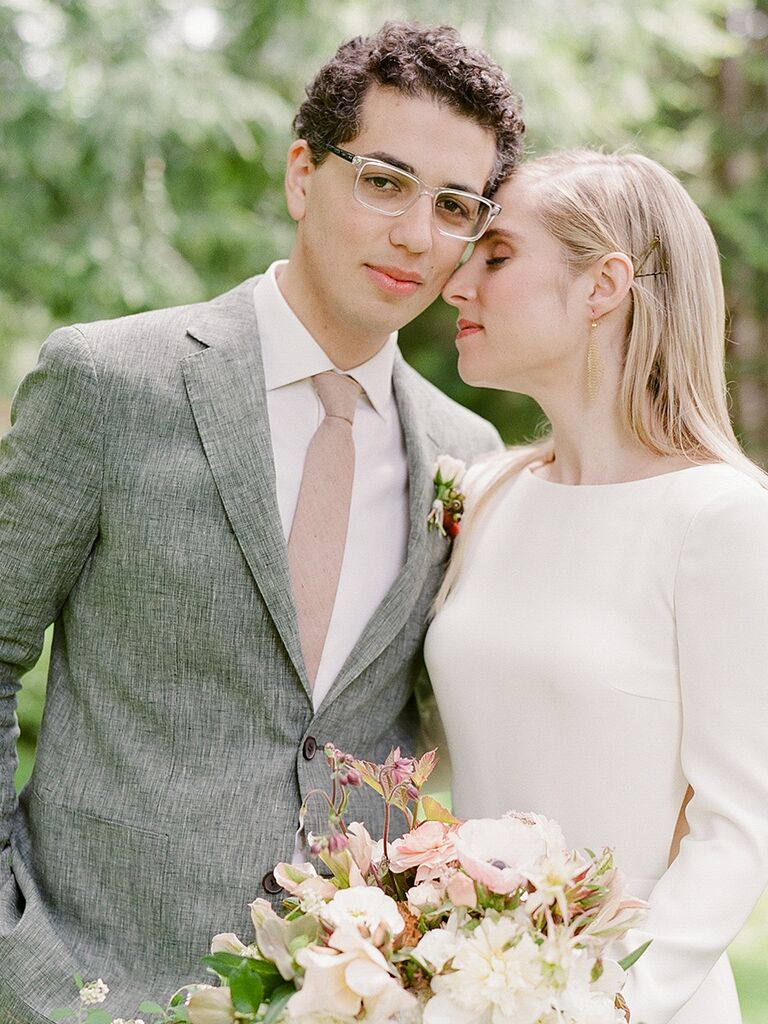 Play up the natural hair texture with just a smidge of product to get curls to their maximum potential.
Nearly Shaved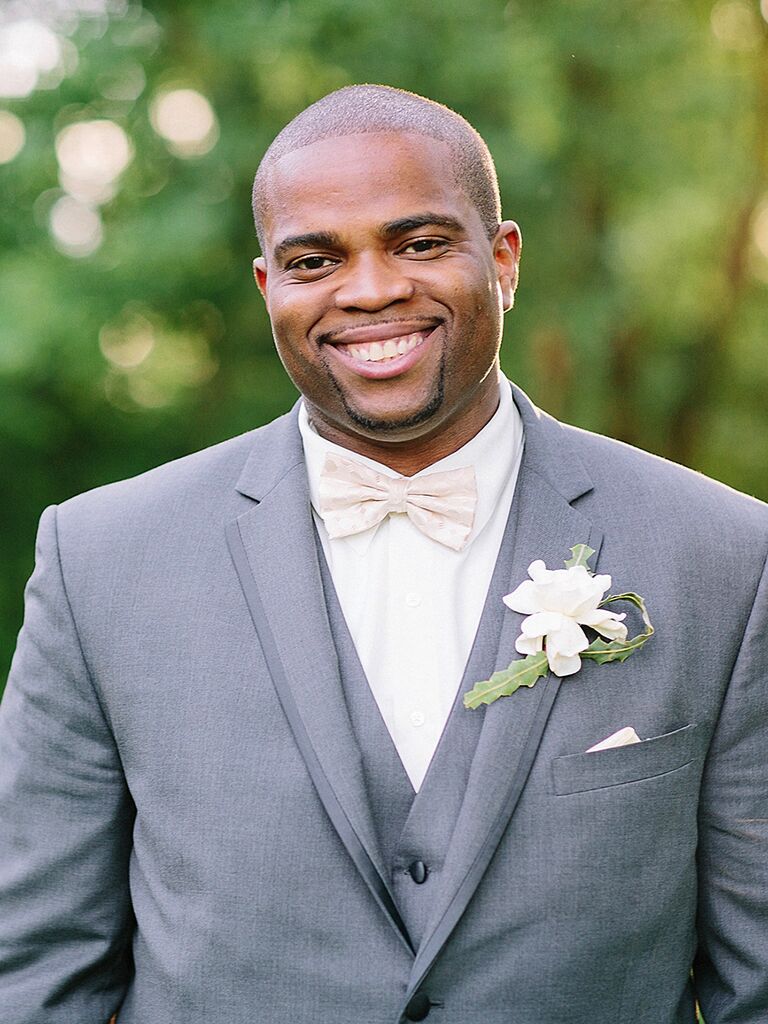 A close shave complements well-groomed facial hair.
Full Shave
Or, go for a fully-shaved head. Psst: Many celebs like Karamo Brown and Dwyane "The Rock" Johnson have rocked this look.
Retro High-Top Fade
For the fun-loving gentleman who likes to be equal parts stylish and suave, get inspired by throwback hairstyles.