The Definitive List of the Most Romantic Restaurants in Austin for Every Occasion
Love is always in the air at these ATX darlings.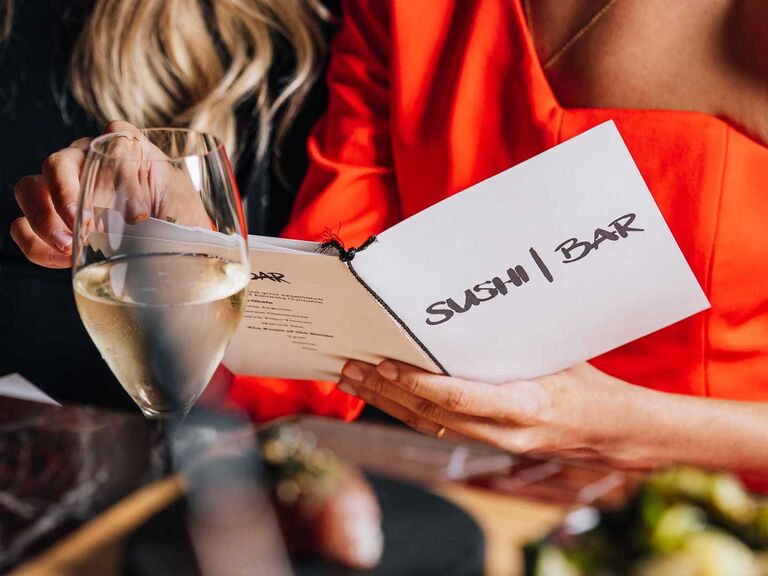 Photo: Sushi Bar ATX
We have included third party products to help you navigate and enjoy life's biggest moments. Purchases made through links on this page may earn us a commission.
In a city like Austin that's brimming with young professionals, students and expats, new love is everywhere, and that means romantic restaurants are equally aplenty. After all, that hard work Tinder-swiping has to lead somewhere, right? Whether it's Valentine's Day, your anniversary or that all-important proposal, you're also going to need something extra special.
Thankfully, Bat City's got just the recipe for each of these swoonsome occasions, with restaurants guaranteed to make sparks fly with candlelit tables, fine wines and desserts so good you're labeled a keeper just for sharing. No matter what the budget, we've tried and tested the very best eats for every romantic date need. Love never tasted so good.
The Knot's Top Picks for Romantic Restaurants in Austin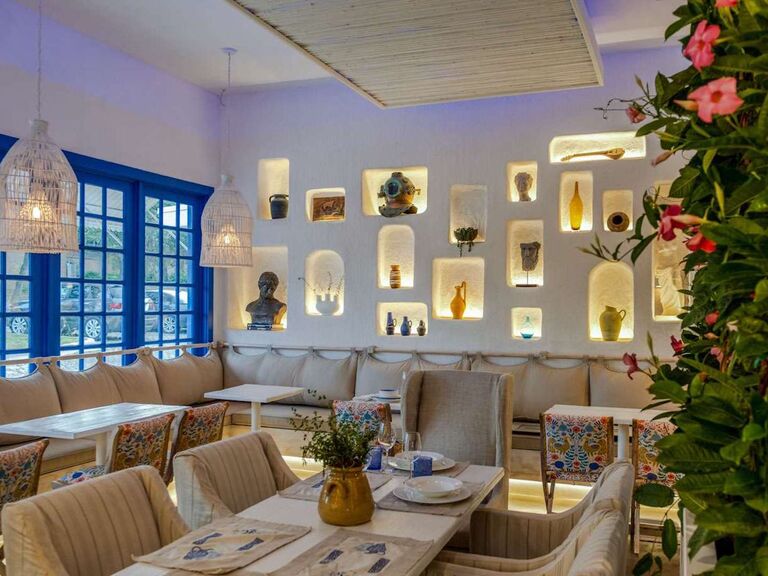 Our Austin romance dining essentials are perfect for special occasions, whether you're looking for a casual date night dinner or a super-special birthday treat. Here's where to say those three important words.
The Most Romantic Restaurant in Austin: Yamas Greek Kitchen and Bar
Favorite Romantic Date Night Restaurant in Austin: Garrison
Best Romantic Seafood Restaurant in Austin: Sushi Bar ATX
Romantic Restaurant with the Best View: Bar Peached
Cozy Valentine's Day Restaurant: Buenos Aires Cafe
Read on for our complete list of the 15 most romantic restaurants in Austin.
Garrison, Downtown
An ATX date night institution, Garrison's been the setting for many a proposal and special occasion dinner over the years. Chef Jakub Czyszczon has won widespread acclaim for his modern American cuisine highlighting the best of Central Texas' bounty. The most famous plate is the porterhouse steak with taters tots that are lathered in aerated gruyere cheese and black truffle. Yum.
101 Red River St, Austin, TX 78701
Yamas Greek Kitchen and Bar, West Central Austin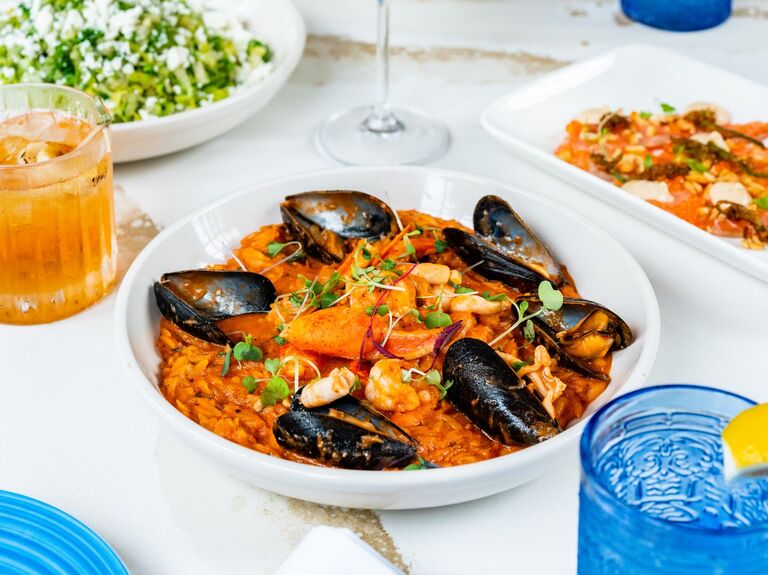 This cozy, family-owned tavern is a European escape brought to life. Roxie and Hristos Nikolakos moved from Rhodes to Austin and brought their authentic Greek recipes with them, including local hits chicken souvlaki, keftedakia (Greek meatballs) and fried feta. The menu also features a raw bar and grilled seafood, plus a stellar selection of wines. Yamas' Aegean blue and warm hospitality exude pure Greece honeymoon vibes.
5308 Balcones Dr, Austin, TX 78731
Birdie's, East Austin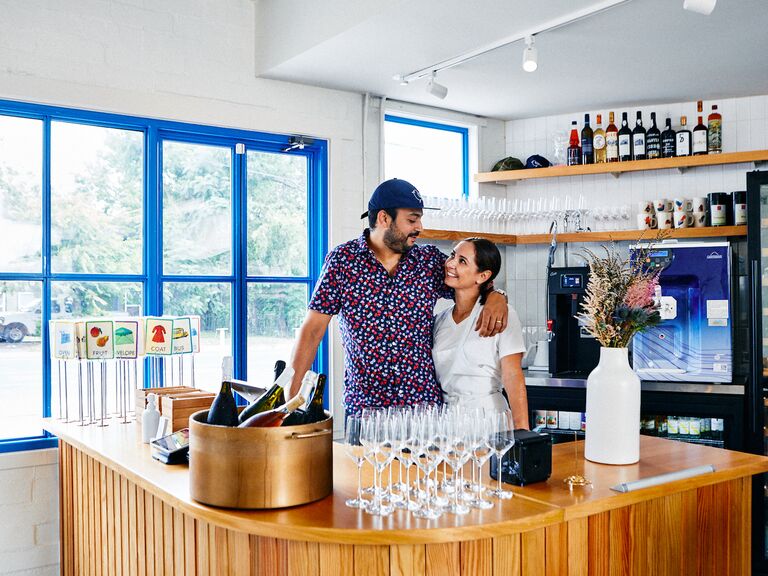 Birdie's is the neighborly restaurant you wish you lived next door to. Helmed by a husband and wife team, the menu is seasonal, with shared plates along the lines of beef tartare, apple green salad and dayboat scallops with eggplant. All are beautifully presented within an inviting minimalist indoor and outdoor dining space. The restaurant is part of one of the growing trends in which ATX dining establishments pay their staff a good, liveable wage with benefits. Therefore, they've implemented a counter service rather than sending servers to your table. Simply step up and order.
2944 East 12th St, Unit A, Austin, TX 78702
Buenos Aires Cafe, East Austin
A cute and kitschy family-owned restaurant, Buenos Aires Cafe is the best place in East Austin for Argentinian food. The menu features Chef Reina's cherished recipes, including her famous empanadas, which vary depending on seasonal ingredients. Don't miss the expansive Argentinian wine selection and the dessert cabinet, where you'll often find a house cuatro leches (sponge cake soaked in four milks).
1201 E 6th St, Austin, TX 78702
Jeffrey's, Clarksville
A stroll around the historic Clarksville neighborhood is like exploring another era, and Jeffrey's screams good old-fashioned romance from doorway to tablecloth. The fine-dining bungalow restaurant is all about the steak, grilled and roasted over live local oak (lamb and pork chops can also be cooked the same way if you've had enough of the cow). On Sunday Wine Night, any bottle from their cellar is half off.
1204 W Lynn St, Austin, TX 78703
Eberly, South Lamar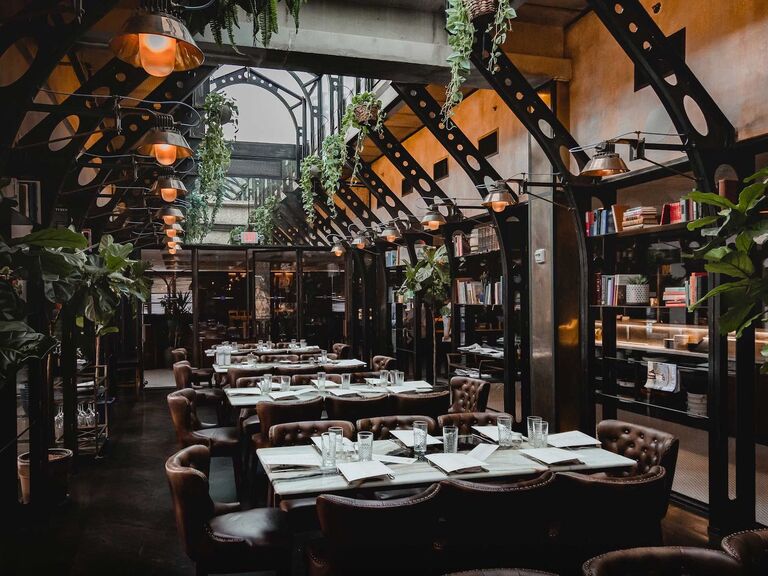 Eberly is housed within a stunning concept space that's lined with verdant greens both inside and outside on the open-air patio. Its cuisine harnesses timeless classics from different regions of the world, giving couples a dose of adventure on a plate. The impressive liquor list spans sustainably grown wines and cocktails, like the stiff nitro espresso martini. Happy hour runs Tuesday to Friday.
615 South Lamar, Austin, TX 78704
Honey Moon Spirit Lounge, North Austin
What could be more romantic than dinner at an ornate French-inspired house? Honey Moon Spirit Lounge is a treasure trove of unique antiques, emerald walls popped with art, and plush, velvety furnishings to get cozy on together. There's also a patio for when the heat subsides. Dinner's made up of comfort classics, including steak tartare, house burger and fries, and mushroom risotto. Brunch is busy, so stick to weekday dining for a more intimate experience.
624 W 34th St, Austin, TX 78705
Jjim BBQ, South Lamar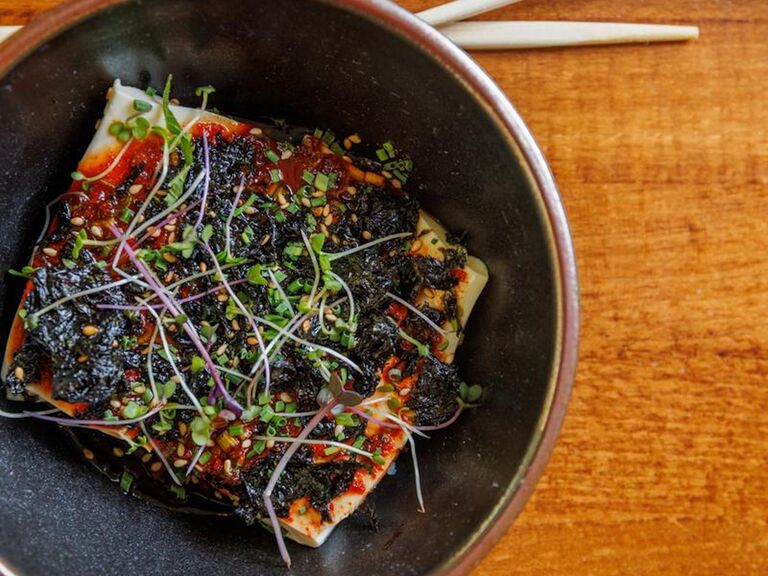 What's great about Jjim BBQ is that it's the kind of place you can take a date without changing out of your hiking shoes (it's close to the Ann and Roy Butler Hike-and-Bike Trail, after all). The South Lamar Korean BBQ restaurant has just the cast-iron pan for sharing: a beef galbi jjim layered with tender, slow-cooked meat and colorful vegetables simmered in a brothy soy-based sauce, and served with steamed rice and a choice of kimchi, noodles or cheese. The medium is big enough for two, and we recommend kicking off your K-feast with seafood pancakes.
1100 S Lamar Blvd Ste 2140, Austin, TX 78704
Fonda San Miguel, Rosedale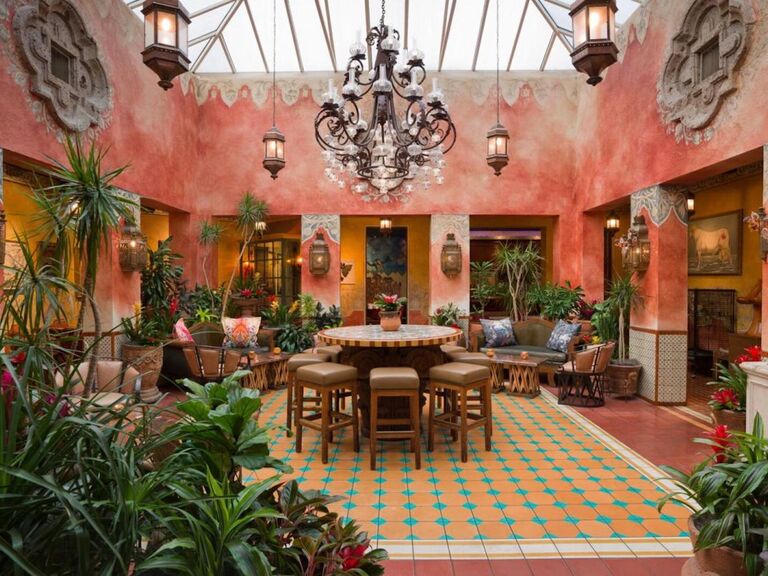 Since 1975, Fonda San Miguel has been delighting locals with authentic Mexican cuisine. Housed in an hacienda-style space, lovers will tuck into regional fare including chile relleno and sopa de tortilla (don't worry, English descriptions are on the menu). This will be a date night where the plates are as enjoyable as the colorful decor.
2330 W N Loop Blvd, Austin, TX 78756
Thai Fresh, South Austin
Chef Jam Sanitchat is somewhat of a trailblazer within Austin's food scene. The Thai native uses fresh, local ingredients wherever possible (including items grown from her own garden) to tantalize locals with authentic scratch-made curries, noodles and stir-fries. She's been doing so since 2008, way before ATX became the melting pot of culture and flavor it is today. Her desserts are also such a hit that a separate ice cream parlor and bakery, Gati, opened up in East Austin. Both Thai Fresh and Gati pay all employees a fair wage, so tipping isn't required. You can spoil your date knowing that the team involved has been treated right.
909 W Mary St, Austin, TX 78704
Aviary Wine and Kitchen, South Lamar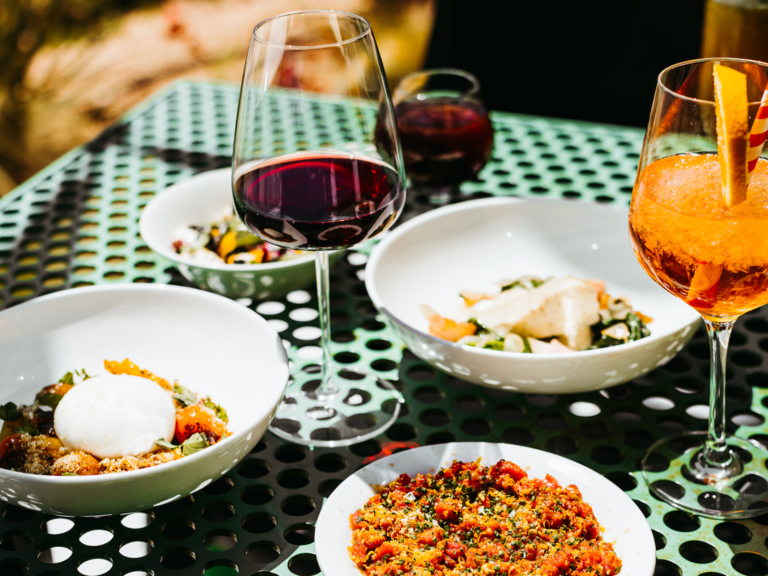 Marco Fiorilo and Shanna Eldridge, two lovebirds and traveling wine enthusiasts, first opened Aviary in 2006 as a decor shop selling homeware and furniture acquired from their adventures. Over time, it morphed into Aviary Wine and Kitchen, which to this day retains its global treasure aesthetic. Choose a bottle from the huge wine list with the help of their sommelier, and pair it with sharing plates ranging from light (roasted carrots) to meaty (pork cheek and a smash burger).
2110 S Lamar Blvd, Austin, TX 78704
Bar Peached, Clarksville
Though Bar Peached is more of a bar-focused concept, the sit-down restaurant within a beautiful Clarksville house makes it a winner for date night. They serve Asian-inspired cuisine with a twist, such as banh mi tacos and a pesto udon that surprisingly works. Get a window seat or perch outside under the huge oak tree to enjoy the mesmerizing Texas orange sunset in natural surroundings.
1315 W 6th St, Austin, TX 78703
Sushi Bar ATX, East Austin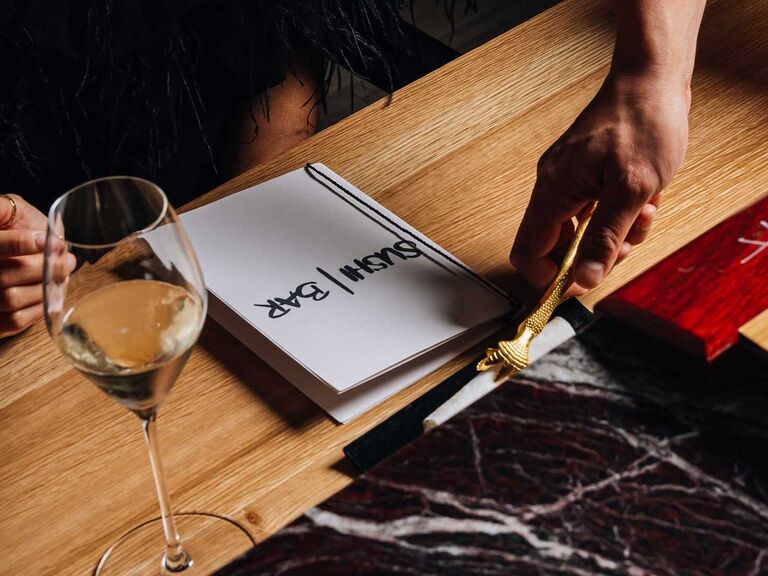 Thinking of splurging on an omakase? Sushi Bar ATX is a speakeasy-style restaurant with just two intimate 10-seat dining rooms per night. Guests journey with the chef on 17 courses of nigiri and more from land and sea. The cuts can vary, so you never know what you'll get, but previous sample items have included roasted bone marrow and toro (tuna belly) nigiri. Whatever's presented to the table, we recommend enjoying it with sake pairings.
2600 E Cesar Chavez St, Austin, TX 78702
Ciclo, Downtown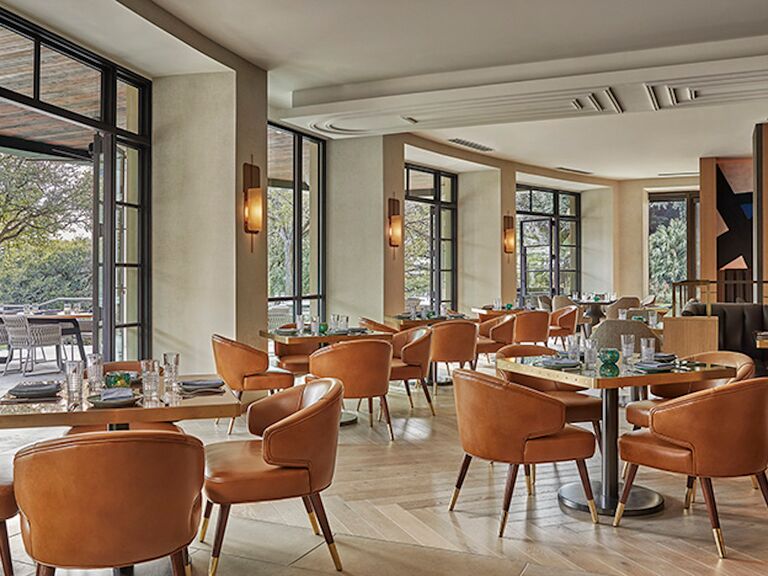 Everything at Ciclo is extra, in a good way. The restaurant, tucked at the bottom of the Four Seasons, has views across Lady Bird Lake and is fine dining fit for a very special occasion—whether it's your anniversary or you're popping the big question. Say "yes" to the tomahawk, brought to you in a fire of glory (you'll see), as well as the steam-cold chocolate bonbons. Polish off dinner with one of their vintage wines for a momentous occasion.
98 San Jacinto Blvd, Austin, TX 78701