The Definitive List of the Most Romantic Restaurants in Boston for Every Occasion
Savor the night with your special someone at one of these trendy hotspots.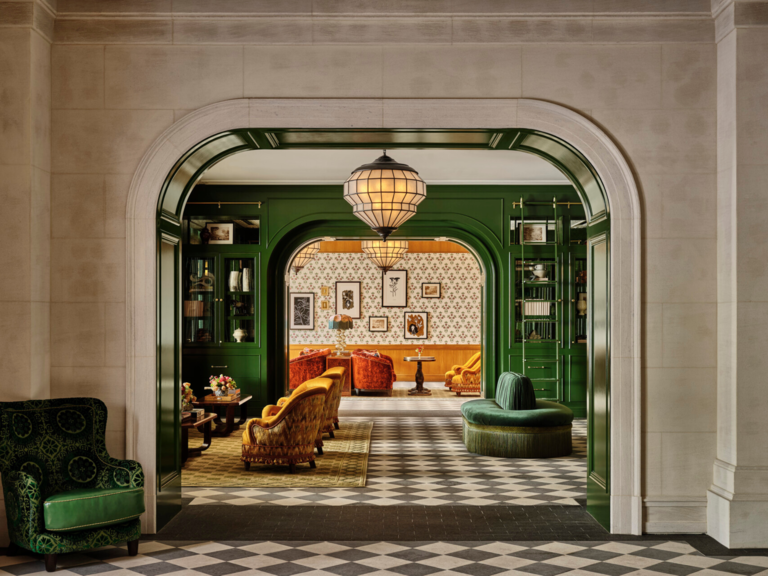 Photo: Four Seasons Hotel Boston
We have included third party products to help you navigate and enjoy life's biggest moments. Purchases made through links on this page may earn us a commission.
If you're on the hunt for the most romantic restaurants in Boston, look no further. Whether you're planning a Valentine's Day celebration, an unforgettable anniversary dinner, a memorable proposal, a special birthday treat or simply a cozy date night, Boston has an array of enchanting dining options.
For an intimate Italian experience, Mamma Maria's in the North End is a top pick. The dimly lit spot has a rustic ambiance and mouth-watering pasta dishes, making it perfect for an anniversary celebration. If you're seeking a restaurant with a view to impress your date, Contessa offers panoramic vistas in a high-end atmosphere. For those in search of a cozy setting, No. 9 Park in Beacon Hill exudes warmth and intimacy, making it an excellent spot for a birthday dinner. Take a look below at our favorite spots.
The Knot's Top Picks for Romantic Restaurants in Boston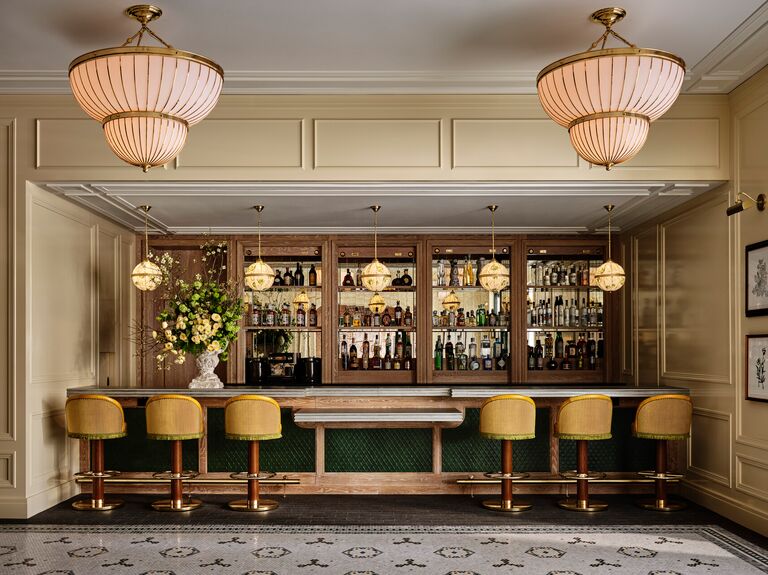 We've gathered a variety of restaurants with different cuisines, locations and views to ensure you find the perfect spot for any romantic occasion in Boston. If you're in a hurry to pick a place, our short list below will help you get started.
The Most Romantic Restaurant in Boston: O Ya
Favorite Romantic Date Night Restaurant in Boston: Bistro Du Midi
Best Romantic Italian Restaurant in Boston: Mamma Maria
Romantic Restaurant with the Best View: Contessa
Best Valentine's Day Restaurant: OAK Long Bar + Kitchen
Read on for our complete list of the 19 most romantic restaurants in Boston.
O Ya, Leather District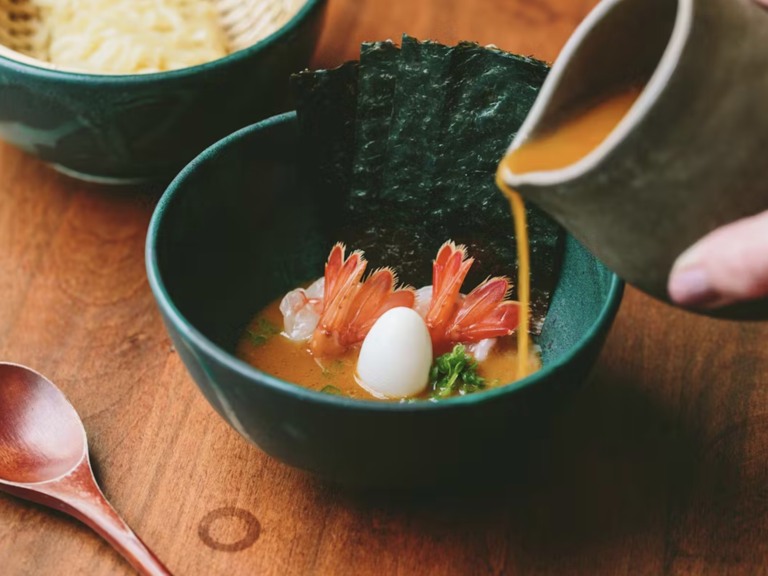 Celebrity couple Blake Lively and Ryan Reynolds had their very first date here, believe it or not. O Ya has been the spot in Boston for a romantic dinner since it opened years ago. This upscale sushi haven is a tiny, chic, hole-in-the-wall restaurant in Downtown Boston, and it's a surefire way to not only impress your date, but to treat them to a delicious meal, too.
9 E St, Boston, MA 02111
Bistro Du Midi, Back Bay
Bistro Du Midi is one of those restaurants where you wish you were a regular from the moment you walk in. The view of the Public Garden, the buzzing atmosphere from the bar and the cozy seating make this a great choice for a date. Plus, their stellar wine list and French bistro menu makes for a fun night out any day of the week.
272 Boylston St, Boston, MA 02116
Mamma Maria, North End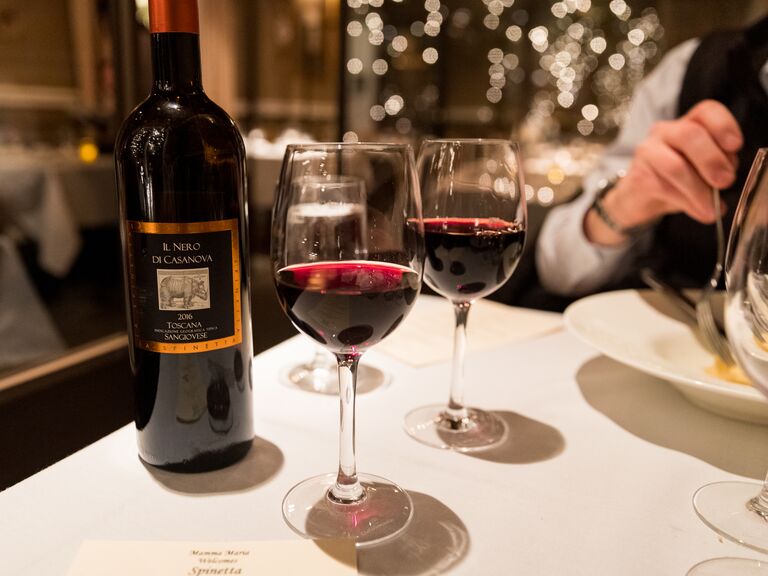 Mamma Maria is by far the most romantic Italian restaurant in Boston. Located in the beautiful North Square of the North End, Mamma Maria is a restaurant that feels like it's been plucked straight out of Europe. Housed in a historic brownstone, the restaurant is made up of lots of little nooks and crannies, so every table is perfectly intimate. The rustic-yet-modern menu complements the atmosphere perfectly.
3 N Square, Boston, MA 02113
Contessa, Back Bay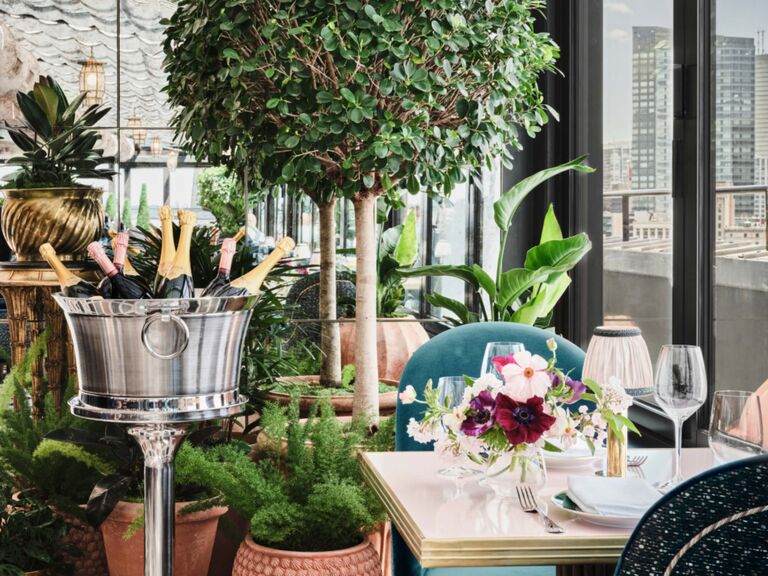 A part of the ever-trendy Major Food Group, Contessa at the Newbury is a gorgeous Italian restaurant with a stunning view. Whether you're hunting for a spot to pop the question, celebrate a birthday or just treat your special someone to a nice meal, Contessa will not disappoint.
3 Newbury St, Boston, MA 02116
Oak Long Bar and Kitchen, Back Bay
Oak Long Bar and Kitchen is a perfect Valentine's Day restaurant because it happens to be located in the lobby of the Fairmont Copley Hotel in the Back Bay neighborhood. So, if all goes well at dinner, you could have a room booked upstairs to extend your night into the next morning. Try to snag their famous "love seat" at the bar so you can cozy up with your partner throughout the meal.
138 St James Ave, Boston, MA 02116
Frenchie, South End
Frenchie's greenhouse gives off a lush garden vibe in warmer months and feels like a jewel box in the winter, making it a super cozy date night spot. Whether you've been with your partner for years or only for a few dates, the shareable plates encourage conversation and close quarters.
560 Tremont St, Boston, MA 02118
Deuxave, Back Bay
Chef Chris Coombs' flagship, Deuxave, is a glam, stylish restaurant in Boston's chicest neighborhood, the Back Bay. Any meal here is a special occasion, so if you're looking to take things up a notch, this is exactly the place to do it. The modern French menu definitely won't disappoint.
371 Commonwealth Ave, Boston, MA 02115
No. 9 Park, Beacon Hill
Any restaurant on Beacon Hill is romantic, but our all-time favorite has to be the OG itself, No. 9 Park. Located beneath a discreet doorway, No. 9 Park serves Italian and French-inspired cuisine, and it's the type of place that still feels like an in-the-know spot even 20 years on. When you step inside this dimly lit, mysterious restaurant, you know it's going to be quite the date.
9 Park St Pl, Boston, MA 02108
Woods Hill Pier 4, Seaport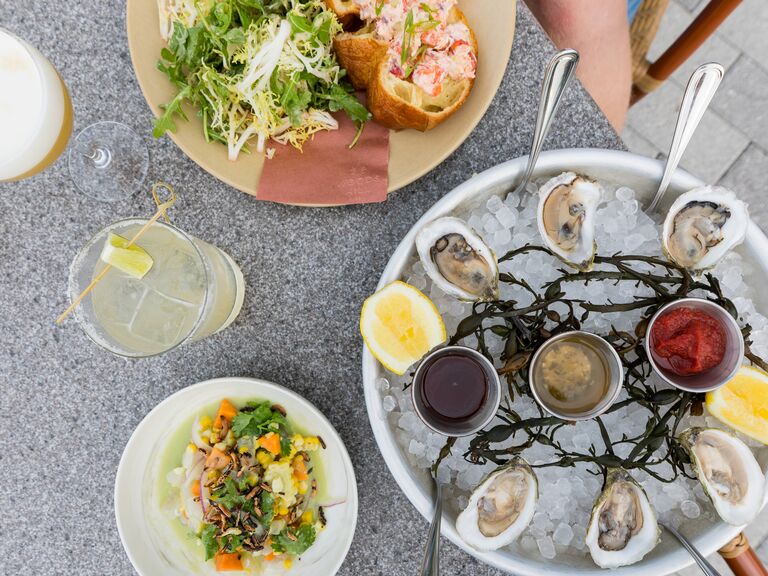 Woods Hill Pier 4 is a winner in the summer, winter or anytime in between. In the summertime, savor the season with your date on their spacious patio overlooking the water. In the winter, cozy up with one of their signature espresso martinis over lots of farm-to-table dishes in this always-trendy hotspot in the Seaport. This is also a great place to book for Valentine's Day because there are countless bars in the neighborhood if you want to extend your evening.
300 Pier 4 Blvd., Boston, MA 02210
Bricco, North End
Let's head back to the North End. Bricco is one of those classic Boston restaurants that you just have to visit for your next date. The small spot is jam-packed full of tables, dimly lit and has the perfect Italian menu—what more could you ask for when you're trying to set the mood?
241 Hanover St, Boston, MA 02113
Menton, Seaport
This flagship by Barbara Lynch is pretty much the only true white tablecloth, fine-dining establishment left in Boston after the closing of L'Espalier a few years ago. Menton is definitely a special occasion spot worthy of engagements, celebrations, birthdays or Valentine's Day. The food is exceptional, and don't forget to order a drink or two from the handcrafted cocktail menu.
354 Congress St, Boston, MA 02210
1928 Beacon Hill, Beacon Hill
1928 Beacon Hill is a hidden gem of a restaurant tucked away off Charles Street. Always filled with locals, this is a sexy spot to bring any date, especially when it's a little chilly outside—the cozy vibes are high. Enjoy classic New England American cuisine, with options like oysters, bolognese and braised short rib.
97 Mt Vernon St, Boston, MA 02108
Hecate, Back Bay
While Hecate is technically more of a speakeasy bar than a restaurant, they do serve some small bites, and it's definitely romantic. This has to be the most dimly lit restaurant in the city, so much so your eyes need to adjust when you walk in… in the best way possible. Try their funky cocktails and focus on your special someone, who will be impressed by your stellar pick of a venue.
48 Gloucester St, Boston, MA 02115
Yvonne's, Downtown
If Yvonne's has one thing, it's sex appeal. A former gentlemen's supper club in Downtown Boston, this place was frequented by JFK and countless other old-money types back when it was called Locke Ober. These days, it's a chic spot to bring a date when you want to dress up, enjoy some tasty bites and cocktails, and turn up the romance.
2 Winter Pl, Boston, MA 02108
The Street Bar, Back Bay
While it has "bar" in its name, this is certainly a restaurant worth taking a date to. Located in the lobby of The Newbury hotel (Contessa is located on the roof), The Street Bar doesn't feel like a hotel bar at all, but rather a cozy restaurant you'd find in London. Order some oysters and a martini, and savor the night.
1 Newbury St, Boston, MA 02116
Rare Steakhouse, Everett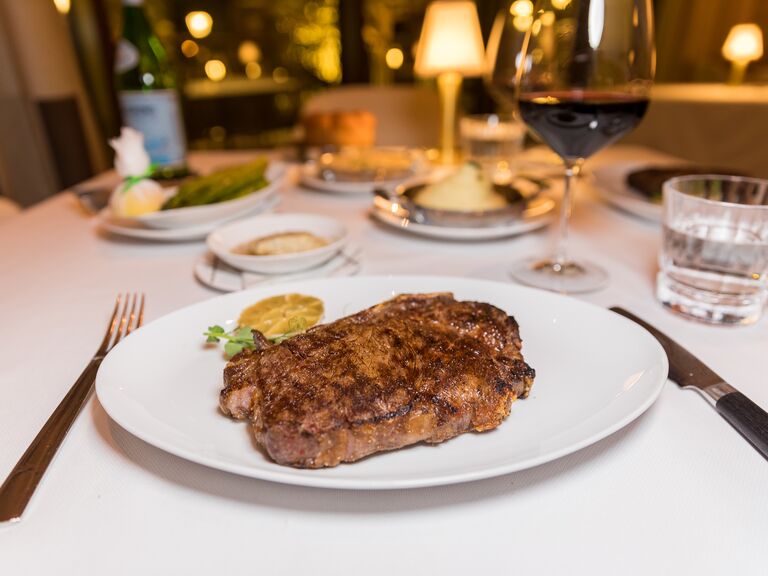 When you want to make a night special, head to Rare at Encore Boston. This steakhouse has all of the charm and class of Las Vegas' best spots right here in New England. Dress to impress, as this is a classy spot worth throwing on some heels for.
1 Broadway, Everett, MA 02149
UNI, Back Bay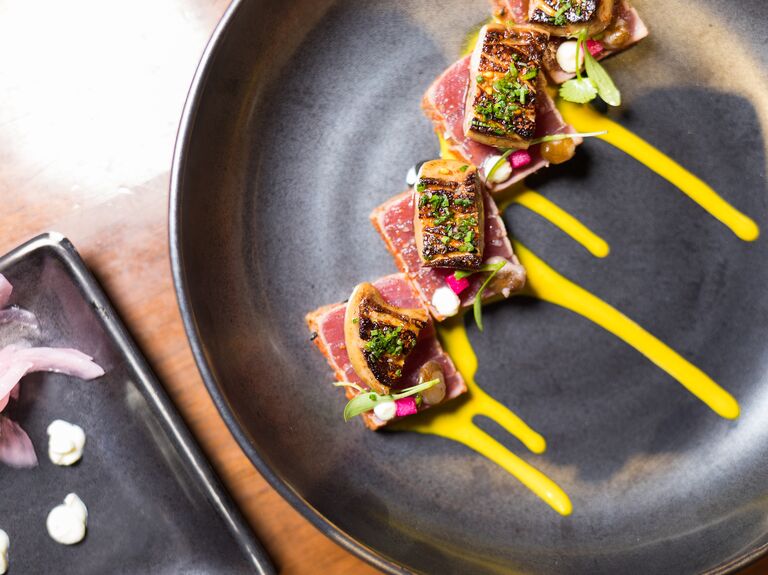 Tucked inside the Eliot Hotel deep in Back Bay, UNI is great for a first date or a pivotal third date. Enjoy the omakase-style dining, paired with a little bit of sake. Perhaps you'll take a stroll down Commonwealth Avenue afterwards to talk about your future.
370A Commonwealth Ave, Boston, MA 02215
Ostra, Theater District
Boston is known for seafood—everybody knows that. When you want to experience an upscale meal with a menu that's heavy on seafood, head to Ostra. Located not too far from the theaters, this could be just the place when the evening plan is dinner and a show.
1 Charles St S, Boston, MA 02116
Quattro, North End
Sometimes the only thing that will do is pizza. Quattro is the place to go when you still want the night to be romantic, yet also casual. Located in the North End and with a third-generation pizza master at the helm, this is the perfect go-to when you don't feel like eating anything else but still want to get cozy with your date.
264 Hanover St, Boston, MA 02113
Zuma, Back Bay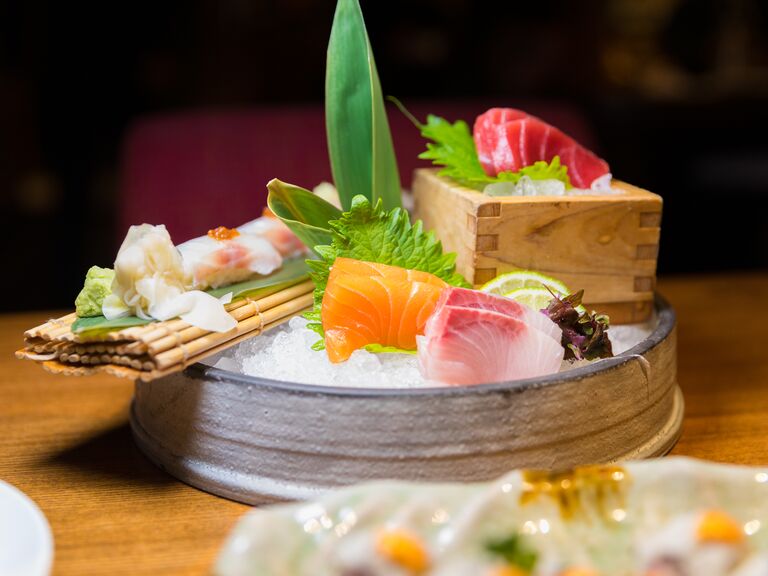 Located in the plush and cozy Four Seasons Boston, the posh restaurant Zuma serves as a sushi lover's paradise. Locals and visitors alike will flock to the izakaya-inspired restaurant and bar for fresh and divine slices of sashimi and mouthwatering cocktails to match. The design of the hotel is another date night trick: take photos throughout the gorgeous interiors of the property.