The Best Wedding Shoes for Men, From Casual to Formal
Whether you're looking to slide on a pair of loafers or lace up some stunning oxfords, these are some of the suavest wedding shoes to complete your big fit.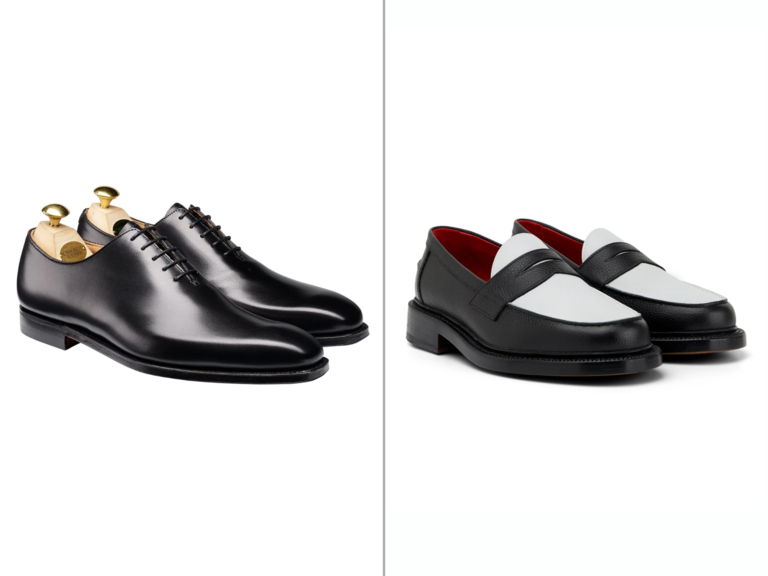 Photos, From Left to Right: Crockett & Jones, Blackstock & Weber
We have included third party products to help you navigate and enjoy life's biggest moments. Purchases made through links on this page may earn us a commission.
When it comes to wedding shoes for men, your options these days are pretty limitless. Between the rules of menswear becoming more and more flexible and the already wide range of wedding dress codes, anything from penny loafers to tuxedo shoes to sneakers can work in the right environment. Whether you're a groom prepping your big fit for your wedding day or simply a guest looking to show up looking your best for your loved ones, a great pair of wedding shoes can tie an outfit together.
In this article:
The Best Wedding Shoes for Men
Best Penny Loafer: Morjas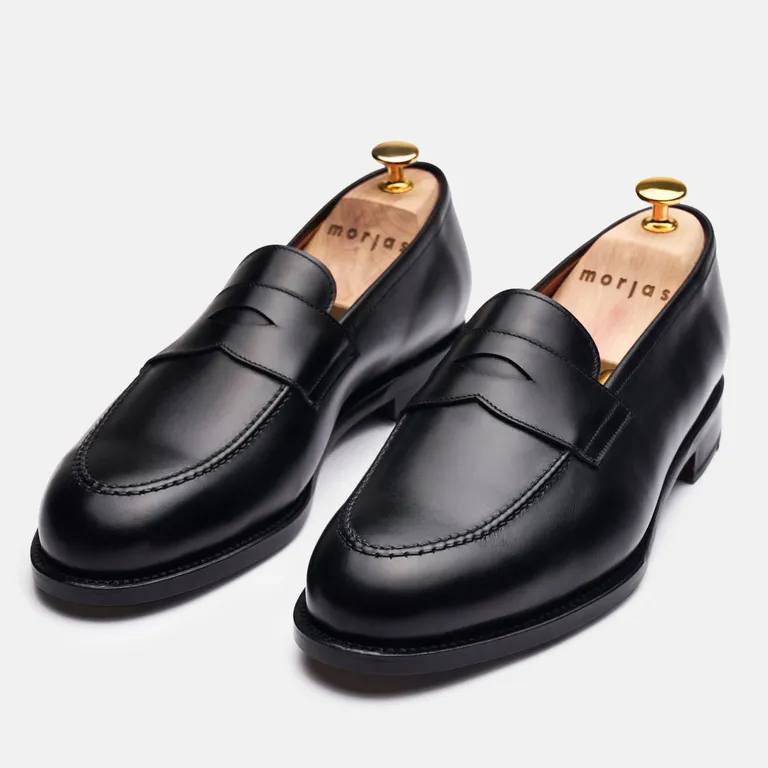 When it comes to penny loafers, Morjas is the name of the game these days. Their loafers are constructed from quality materials and are equal parts stylish and sturdy. A pair of these goes great with a suit or with separates–and it still will five years from now, they're that good..
Best Dress Shoes: Beckett Simonon Dean Oxfords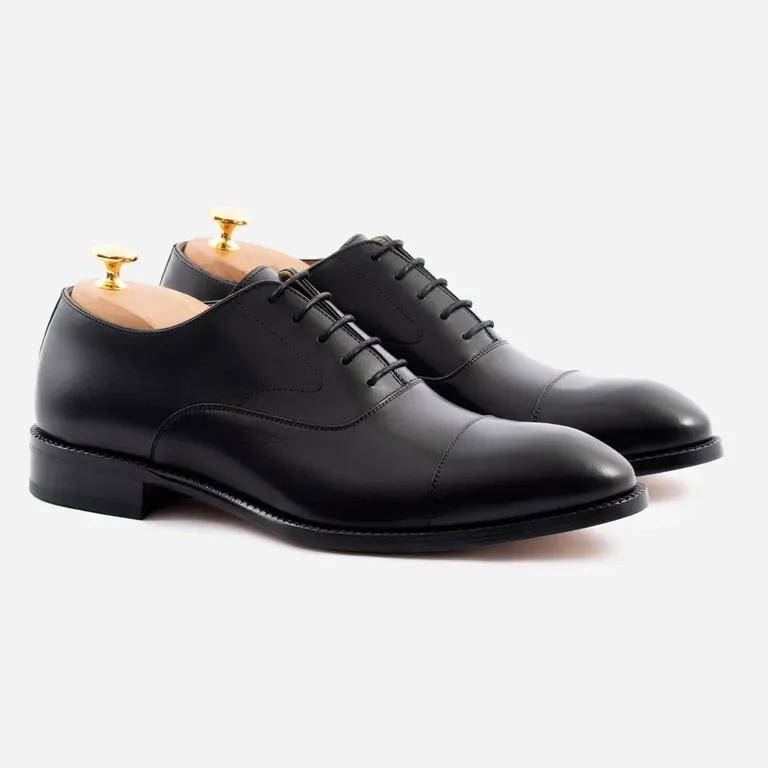 Every pair of Beckett Simonon shoes is made to order, including their perfect Dean oxfords. Simple, elegant, and suitable for just about any occasion in which you're wearing a tie, they're a wardrobe essential you'll be rocking at weddings, cocktail hours, and nights on the town.
Best Shoe Swerve: Myrqvist Ängsö Loafers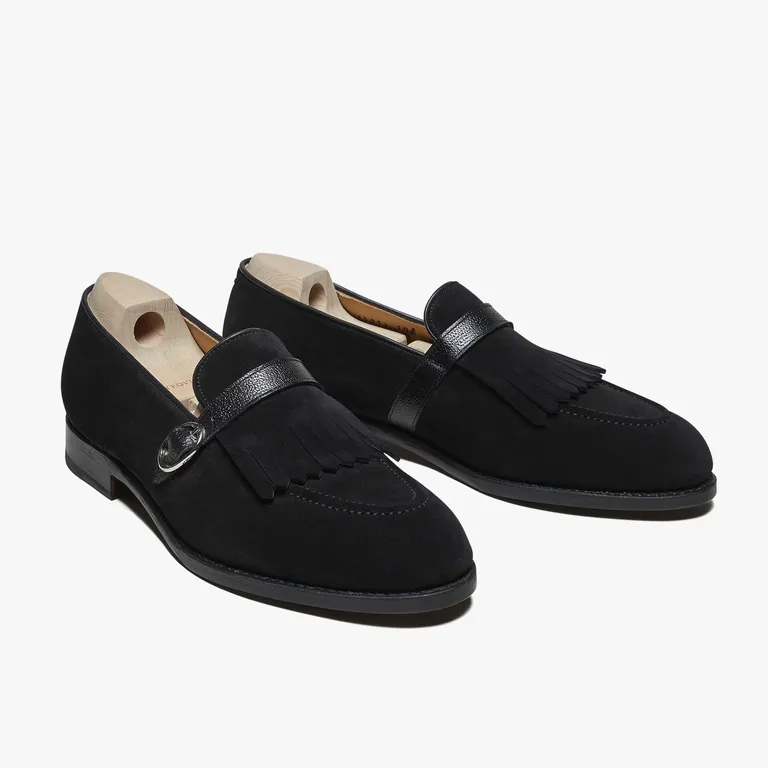 Feel like showing up to the wedding in a pair of shoes that'll catch some eyes? Myrqvist has the one for you. Their Ängsö loafer comes in a rich suede with a very of-the-moment strap and fringe tongue. Wear these with a tweed or flannel suit at a fall or winter wedding for the ultimate seasonal swerve.
Best Tuxedo Shoe: Amberjack The Tux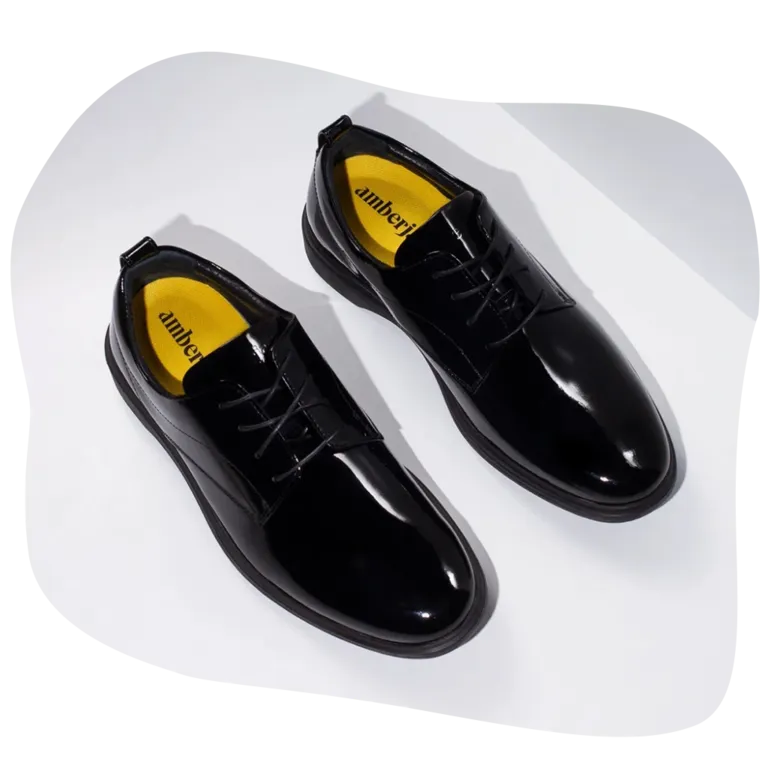 Amberjack is a brand focused on blending style with comfort. Their take on the traditional tuxedo shoe is a testament to those ethos–it's a great addition to any black-tie look that also comes with the support you'd expect from your favorite pair of sneakers.
Best Splurge: Crockett & Jones Alex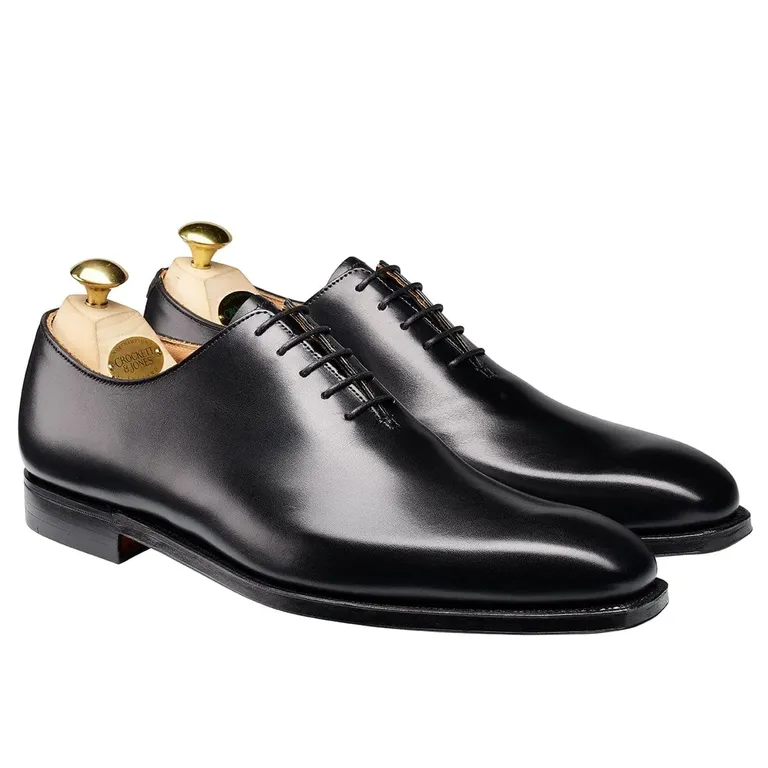 Feel like treating yourself to something special for your wedding day outfit? Look no further than Crockett & Jones, one of the more famed shoemakers in the world today. Their shoes–like the Alex, a beautiful whole-cut oxford–aren't cheap but they'll last a lifetime and then some and make any suit you wear them with look like a million bucks.
Best Two-Tone: Blackstock & Weber Ellis Loafer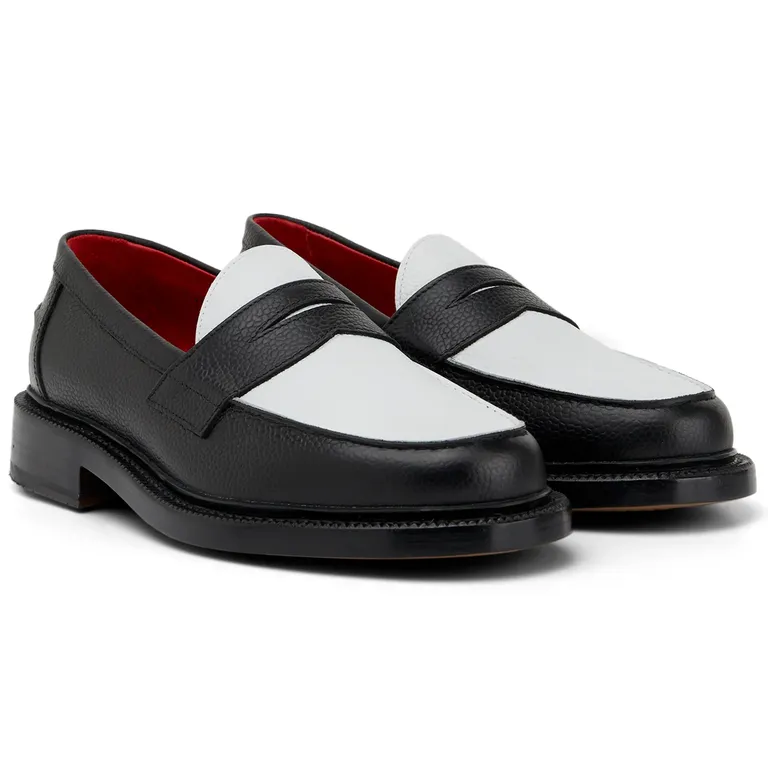 This brand's modernized take on loafers–chunky, bold, and with a more rounded silhouette–has helped bring the shoe back in a big way in the menswear space over the last few years. They've got some wild and wavy designs, including animal print, but their take on the classic two-tone loafer is among their best offerings.
Best Monkstrap: Cole Haan Harrison Monkstrap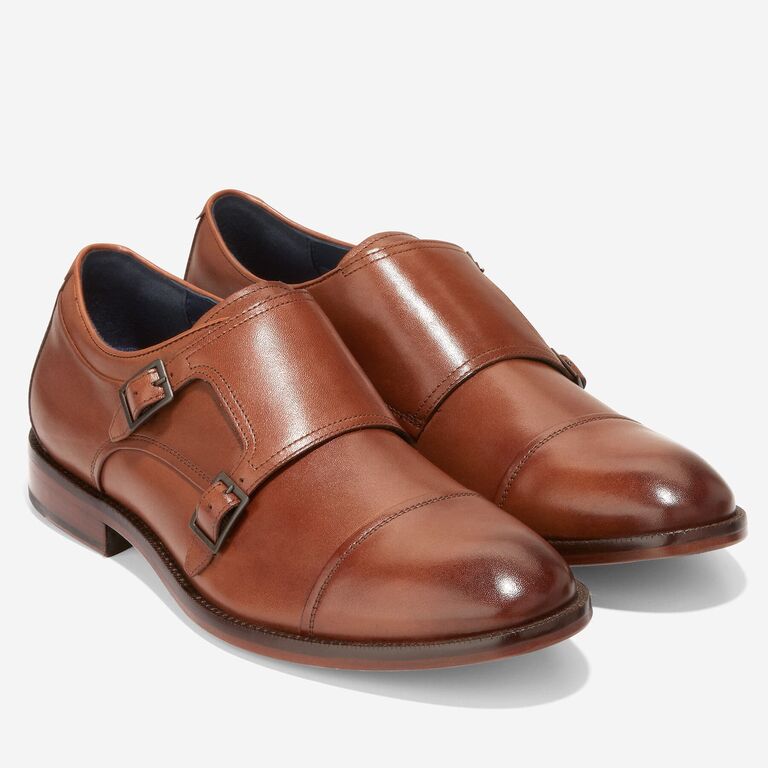 The laceless monkstrap dress shoe is a great and vastly underutilized option for anyone looking to make an impression with their wedding footwear. Cole Haan's Harrison is the perfect entryway for anyone looking to give a monkstrap shoe a shot–pair this one with an olive or navy suit for a look to remember.
Best Wingtips: Ace Marks Wingtip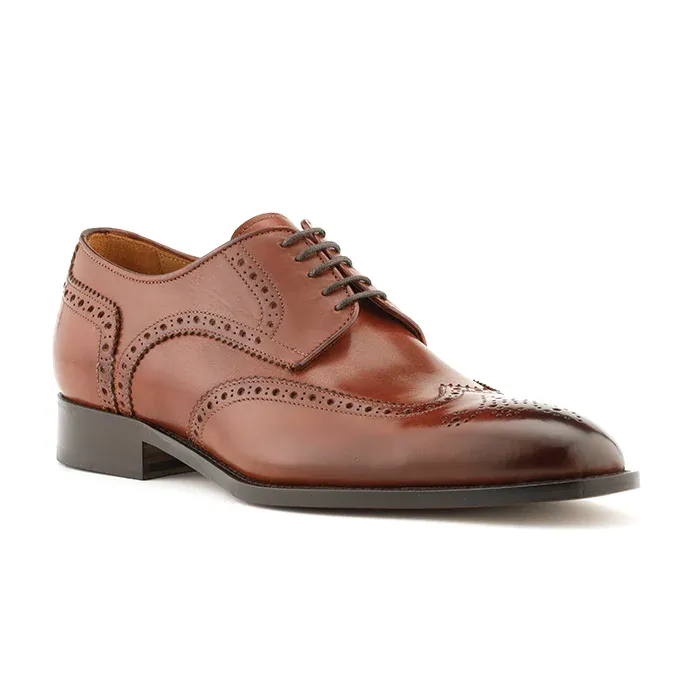 Wingtips are a killer spin on the traditional oxford with cool detailing adorning the shoe's leather. They bring a pop of energy to an outfit and go great with semi-formal suits and suit separates. Ace Marks' take on the staple is a great shoe for a great price, sure to bring some pizzazz to your wedding outfit.
Best Women's Loafer: Margaux The Penny in Chocolate Leopard
Penny loafers aren't just for the boys–Margaux makes some of the coolest loafers in the world right now, and all in women's sizing. All of their selections are killer options for a jumpsuit or pantsuit, but we're personally big fans of the chocolate leopard colorway.
Best Dress Boot: Thursday Boot Co. Captain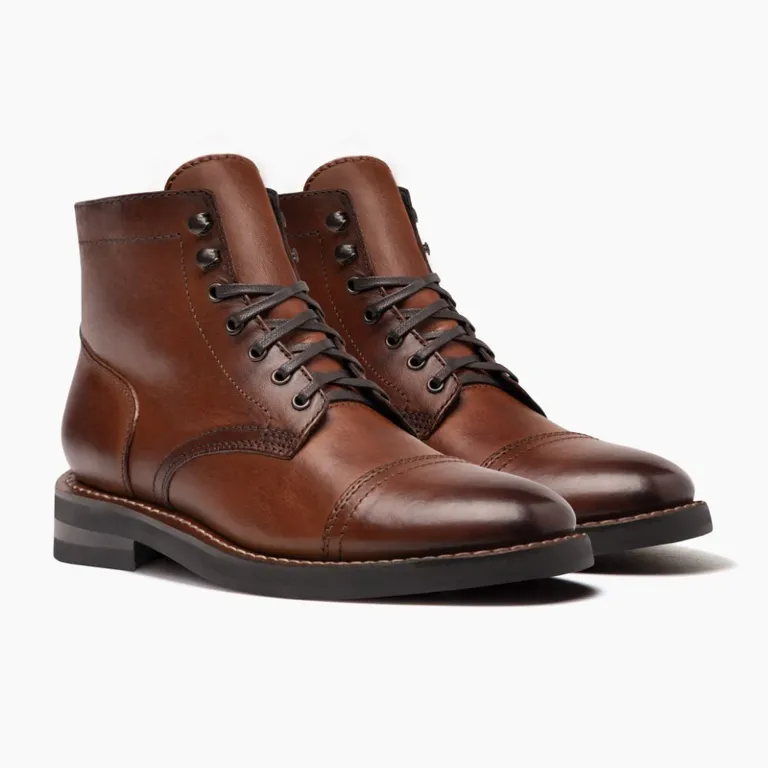 Dress boots are a great way to add a rugged edge to a suit or paired separates. If you plan on going that route, Thursday Boot Co. makes some of the most stylish and sturdy ones you can lace up.
Best for Beach Weddings: Sabah Antep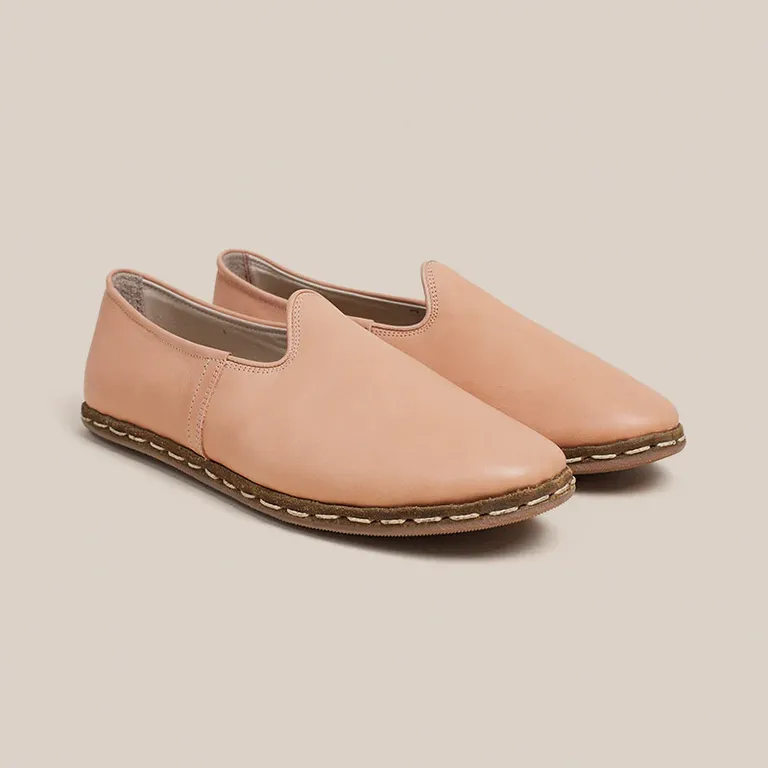 Not quite loafers and not quite moccasins, Sabah's unique footwear can provide a unique finishing touch on a wedding outfit. Their Antep in particular is a great choice for beach or destination weddings, perfect for the environment without taking away from the formality of a look.
Best Bargain: Banana Republic Oxford Leather Dress Shoe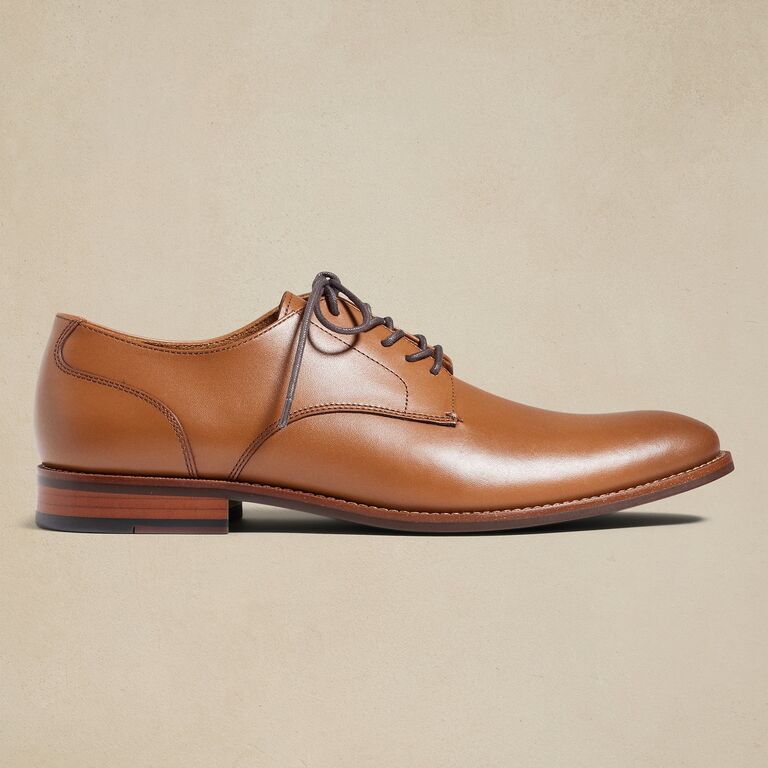 For under a hundred bucks, Banana Republic can get your outfit finished with a beautiful, reliable pair of brown oxfords. With minimal detailing and classic design (and three different colors available) there's hardly a suit in the world that you can't pair with these.
Where to Buy Men's Wedding Shoes
From studied craftsman to savvy startups, these days there are some truly excellent stores and designers from which to buy men's wedding shoes. Here are some of our favorites on the market today.
Frequently Asked Questions About Wedding Shoes for Men
What shoes should a man wear to a wedding?
Generally the shoe a man wears to a wedding should be crafted from leather and feature wood or rubber soles–we're talking loafers, oxfords, derbies, or tuxedo shoes; anything traditionally regarded as a men's dress shoe. Exceptions can be made for dressy casual weddings or for beach or destination weddings but in those cases, consult the couple before making a decision.
What color shoes do you wear for a wedding?
The color of your shoes is going to depend on the color of your suit but in almost any case it's either going to be black or brown.
What shoes should a man wear to a summer wedding?
Stick with some sort of dress shoe or loafer, though if it's a destination or beach wedding a sort of dressy sandal or sneaker may be deemed appropriate.