Going Dutch on the Engagement Ring—Would You Do It?
by Simone Hill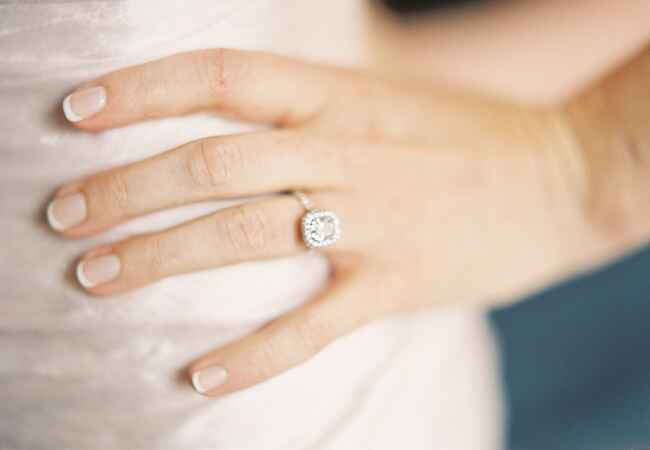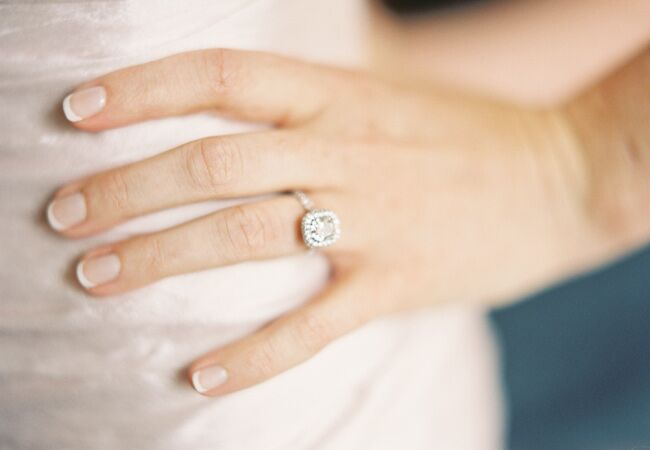 photo by
Jen Huang Photography
Forget about the three-month salary rule or the secret savings account. They don't apply to the growing number of couples who say they're opting to split the cost of the engagement ring.
On the one hand, it's tradition. Then again, if you plan to mix finances anyway, it's a cost that the two of you will technically be affected by down the line. The conversation heated up on Facebook with a mix of (passionate!) responses.
In Favor…
"My fiance and I lived together before we were engaged and discussed getting engaged, and shopped for a ring together, and although he took the credit out in his name, we paid the payments from our joint account (our only account)—so I guess we went dutch on it? If you're getting married then it doesn't matter who pays for what. It's all coming from the same pot in the long run…" —Kelly
"I put money down on my ring. My fiance and I have been together over seven years now. We work together for what we want and need. We are a team." —Jessica
"My fiancé and I had a joint bank account before the ring came. Never once have I thought that since the cost was spent, the ring wasn't special. It's not about the ring or where it came from. It's about the promise of a lifetime of love that comes with it." —Breanna
Not in Favor…
"No! It should be something he chooses from his heart for you…even if it's a small ring, it should be the thought that counts." —Priscilla
"Splitting cost of engagement ring? No. Splitting cost of wedding bands, wedding and everything else for the rest of your lives? Yes." —Thuy-Tien
"I may be old fashioned but the ring should be a surprise. Too much is changing in this world—don't take away the element of surprise. When my hubby popped the question, I had never even discussed rings with him. He had been talking to my mom and she told him what I liked. It was a moment I will never forget." —Julie
What we do know (according to our 2013 Engagement and Jewelry Study, which surveyed 14,000 brides) is this….
Most women aren't completely in the dark when it comes to their engagement ring. The majority of brides (64 percent) are involved in some way in picking their rings, and 27 percent helped shop for the ring or were even there at the time of purchase. When it comes to budget, brides also have a say—32 percent of brides discussed the engagement ring budget or helped decide on the budget with their groom.
What do you think? Take the poll and discuss below!
Want more? Right here!
> What your engagement ring says about you
> 5 ways to get the ring you really want