The Video Game Wedding Cake You Have To See To Believe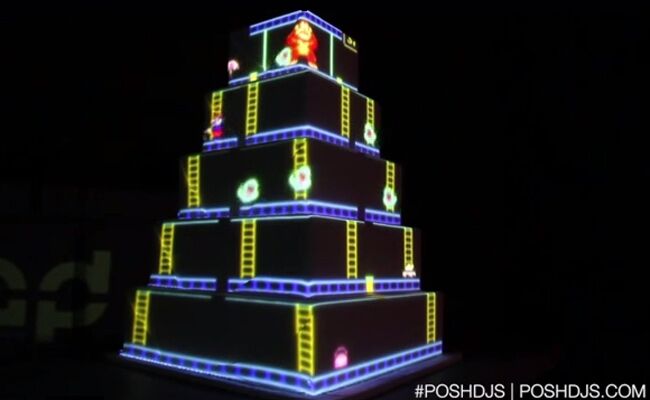 Talk about taking geeked out weddings to a whole new level, PoshDJs made a couple's wedding cake into a live action video game using a projector. When the lights go off, this white five-tiered square cake becomes the palette for amazing 3D projection of classic video games like Donkey Kong, Dig Dug and Sonic the Hedgehog. Seriously, you have to watch the video of this amazing cake (accompanied by an Avicii and Super Mario theme song mash-up) whether or not your a video game fan, your mind will be blown.
Want more? Of course you do!
> The ultimate geeks guide to proposing
> Custom R2D2 engagement ring proposal